There's something about the intoxicating smell of Korean BBQ that makes you salivate as soon as it hits you. If you're yet to experience it, hopefully you will after you read this because if you enjoy the flavours of a BBQ, you need to experience an authentic Korean BBQ lunch or dinner.
Imagine a stack of different cuts of meat and a range of fresh seafood you can sear and grill to perfection on the table you're sitting at. Throw in a plate of vegetables (all for the balance) to add to the barbecue, a selection of tasty banchan (Korean side dishes), a plate of Korean fried chicken, a cold beer or two, and you have yourself one tasty Korean feast.
While our international travel destinations are limited, we're lucky to live in a country that's a melting pot of cultures, resulting in food, people and experiences that can transport you to other countries without even getting on a plane.
Korean BBQ is an experience best enjoyed with a big group of people simply because it means you can eat more. If you go as a couple, make sure you're hungry and wear your stretchy pants or skirt.
In my opinion, there are a few things that make some Korean BBQ restaurants better than others – the use of charcoal instead of gas, the quality of the meat and the sides.
So taking all of this into account, here are three of the best restaurants in Canberra where you can enjoy Korean BBQ deliciousness.
Hangari Kimchi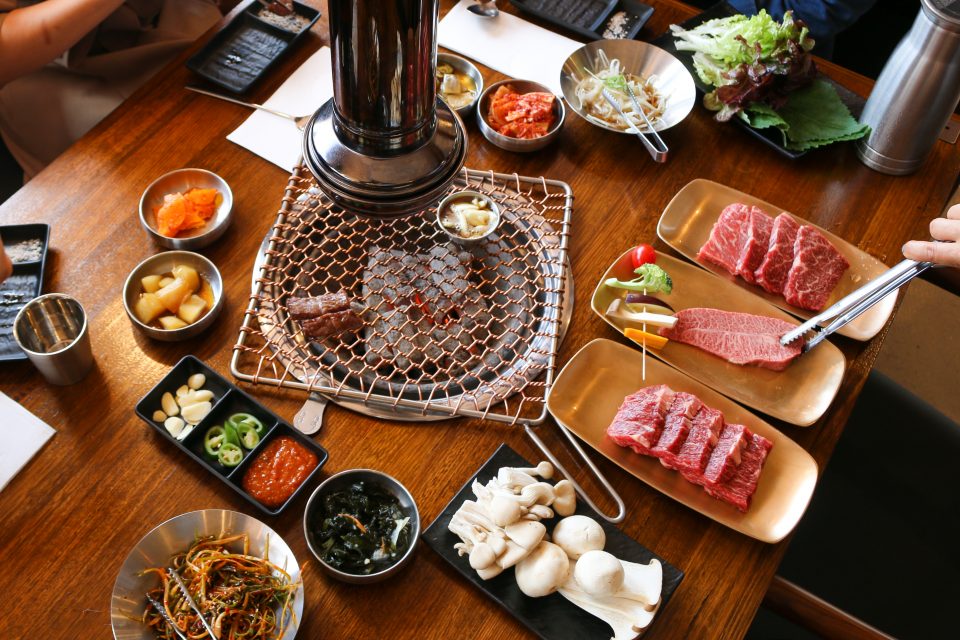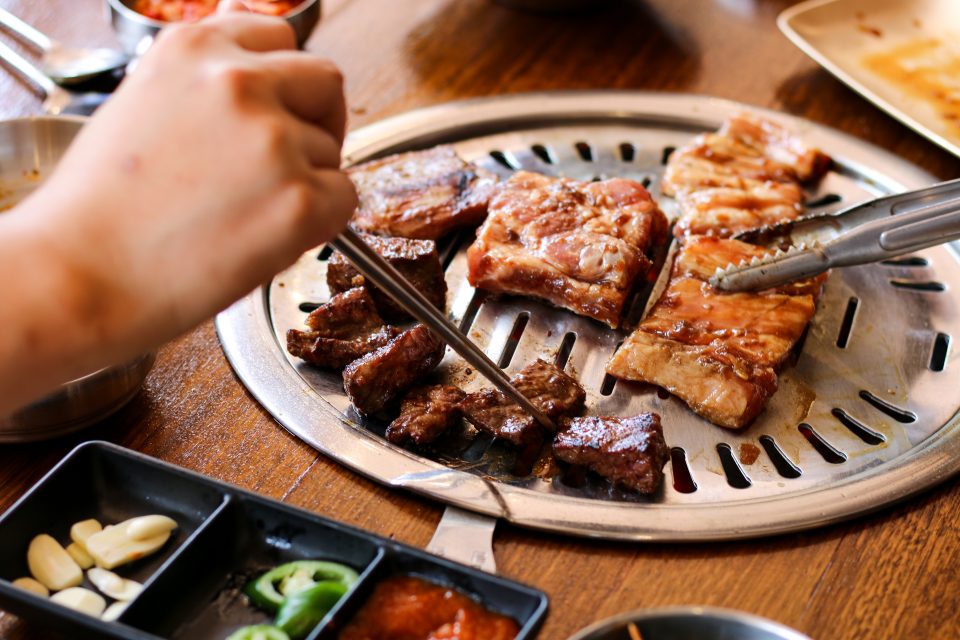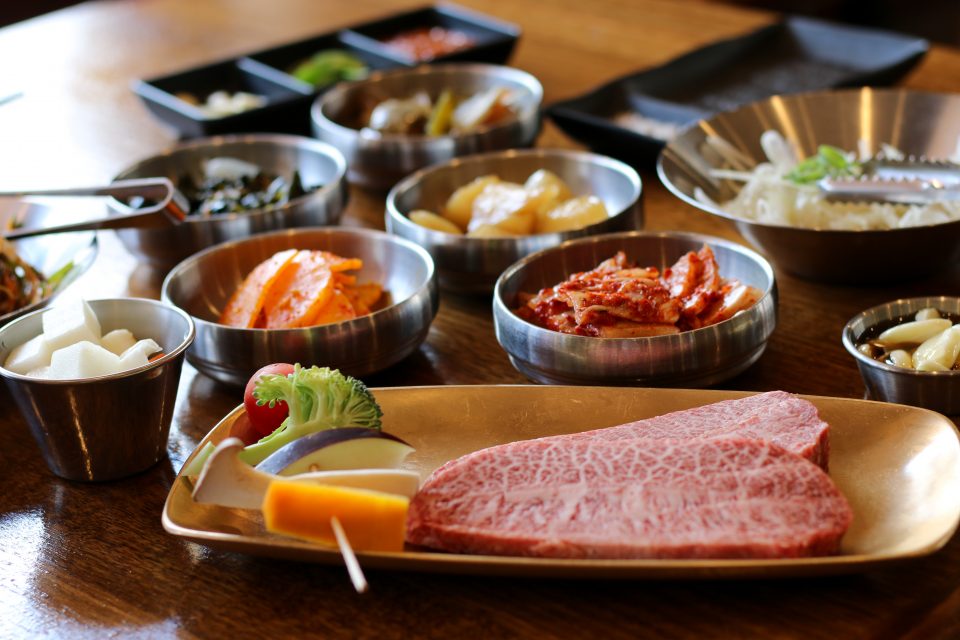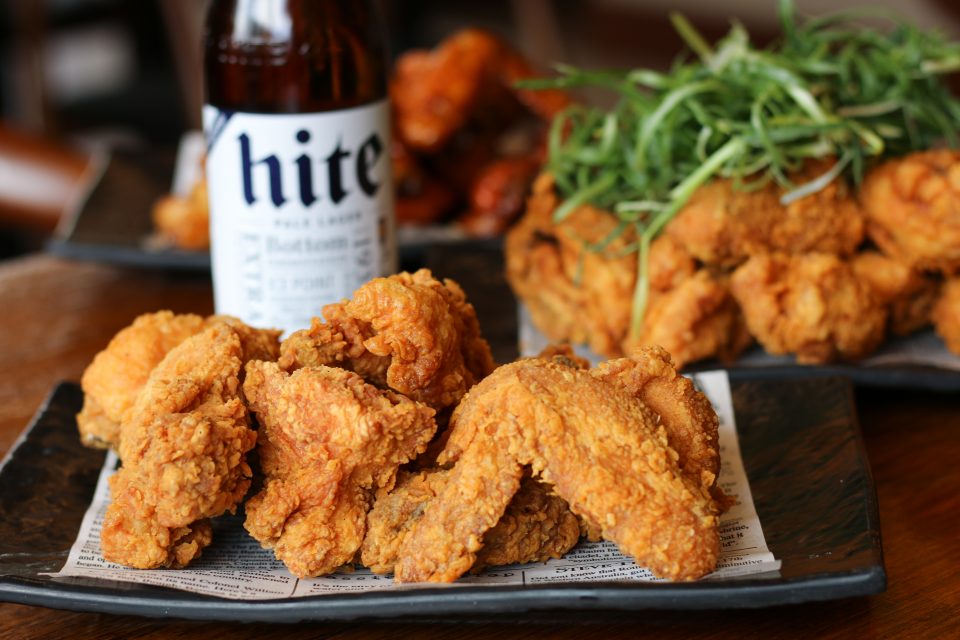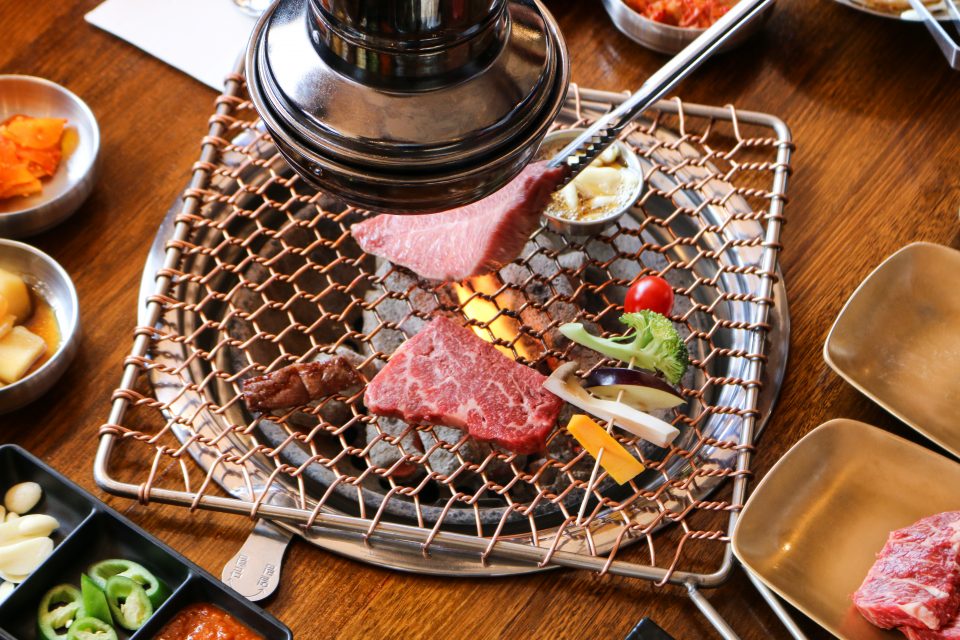 Hangari Kimchi was Canberra's first authentic Korean BBQ restaurant and they've been serving Korean food in Canberra for 12 years. They were previously located in a smaller restaurant in Dickson. The modern restaurant is now decked out with booths and tables that feature grills and standard tables if you don't want the Korean BBQ experience.
They also have an outdoor area and private rooms that can be booked for events and private dining experiences.
Their selection of tasty meats, the use of charcoal, a generous selection of yummy banchan and 12 different types of Korean fried chicken will have you returning for more. They also make some seriously tasty spicy hot pots – try the spicy seafood (if you like seafood … and can handle some heat).
Hangari Kimchi is located at 5/55 Woolley St, Dickson and is open Monday, Wednesday and Thursday from 12:00 pm until 3:00 pm for dinner, and 5:00 pm until 9:00 pm for dinner, and Friday to Sunday from 12:00 pm until 9:00 pm.
The Tasty Hill
The Tasty Hill is the newest Korean BBQ restaurant to open its doors in Canberra. It's located in the space that Hannara Korean BBQ previously occupied. The restaurant has been transformed into a higher-end Korean BBQ restaurant with semi-private rooms that resemble hanoks (traditional Korean houses).
One of my favourite things about The Tasty Hill is the way they serve their banchan. Everyone receives their own board so you don't have to share. Their banchan is unique and the kimchi is delicious. If you enjoy eating spicy food, try the chilli and prawn tempura. A crispy tempura batter coats a succulent prawn that's stuffed in a chilli.
The crispy dumplings, wagyu short rib and the soy marinated wagyu rib fingers are delicious too. This is one of the only Korean BBQ restaurants that has allowed us to cook our own BBQ without interference. A staff member usually assists you throughout the cooking process so you don't burn your food (and you don't burn their restaurant down). Having eaten at many Korean BBQ restaurants, I enjoyed doing it ourselves for a change, although assistance is appreciated when you're a Korean BBQ newbie.
The Tasty Hill is located at 1/3 16 Moore St, Canberra and is open for dinner from 5 pm Tuesday to Sunday.
Hanok Korean BBQ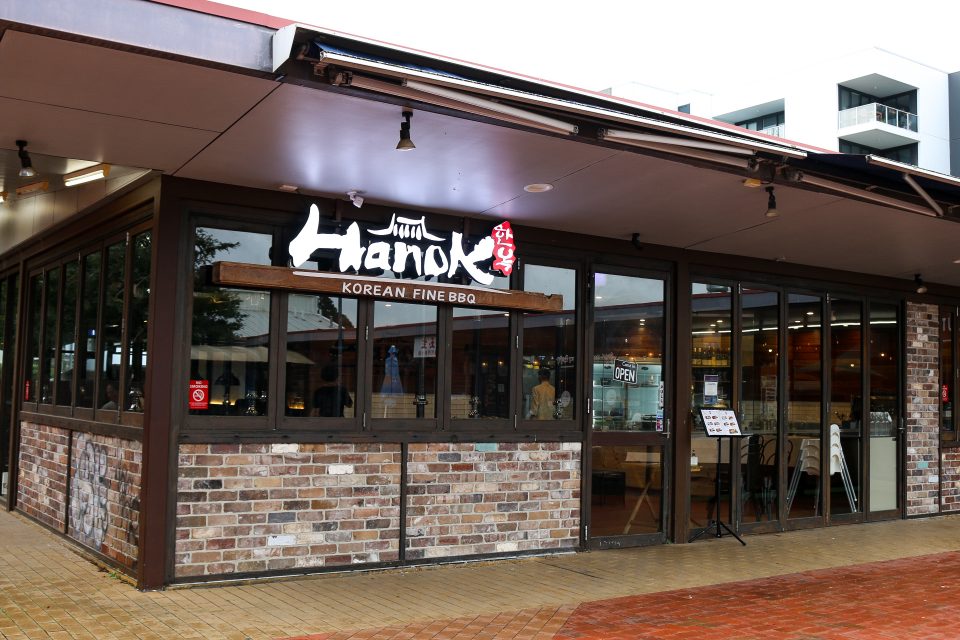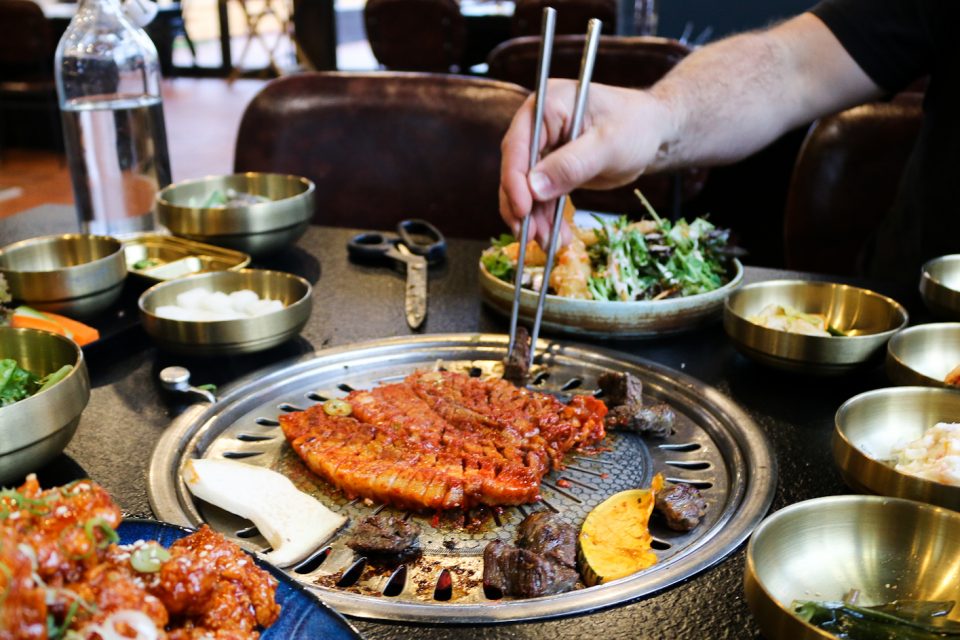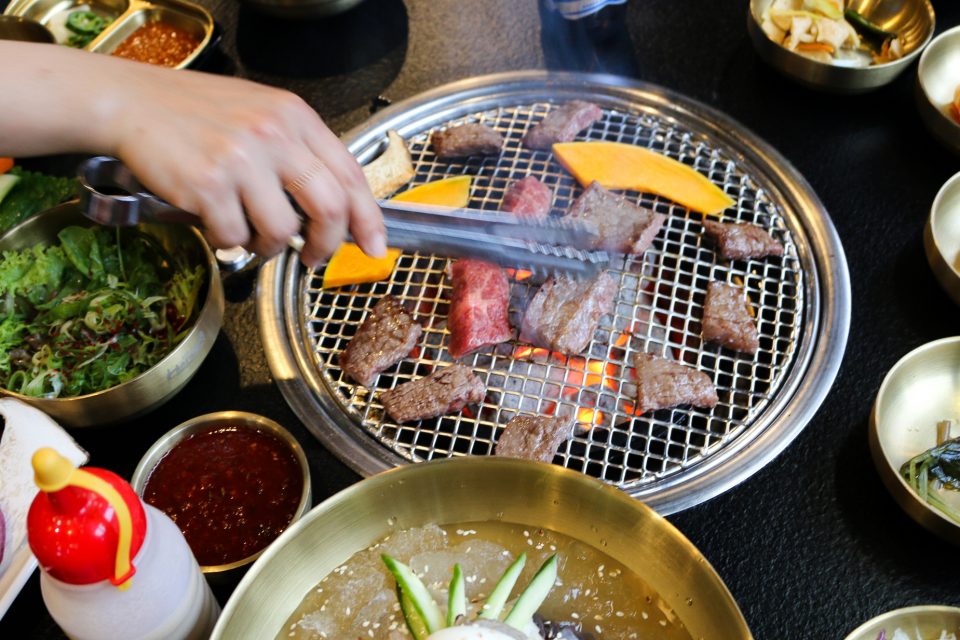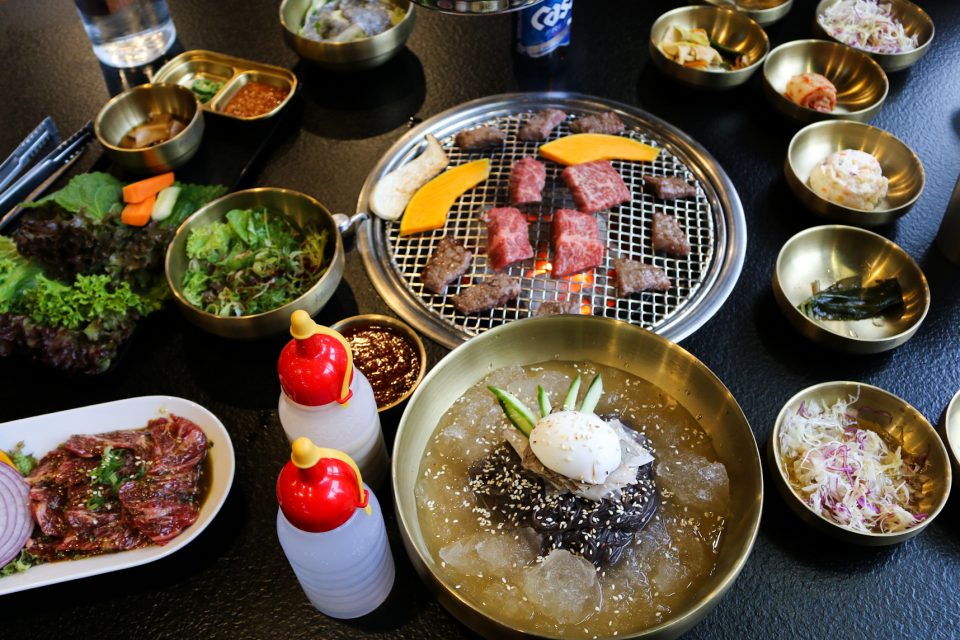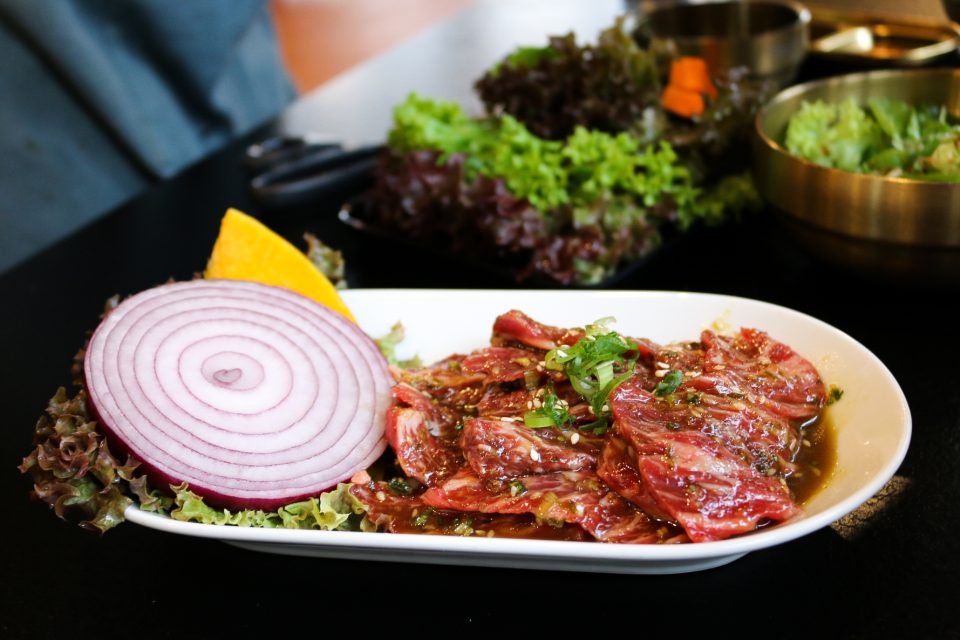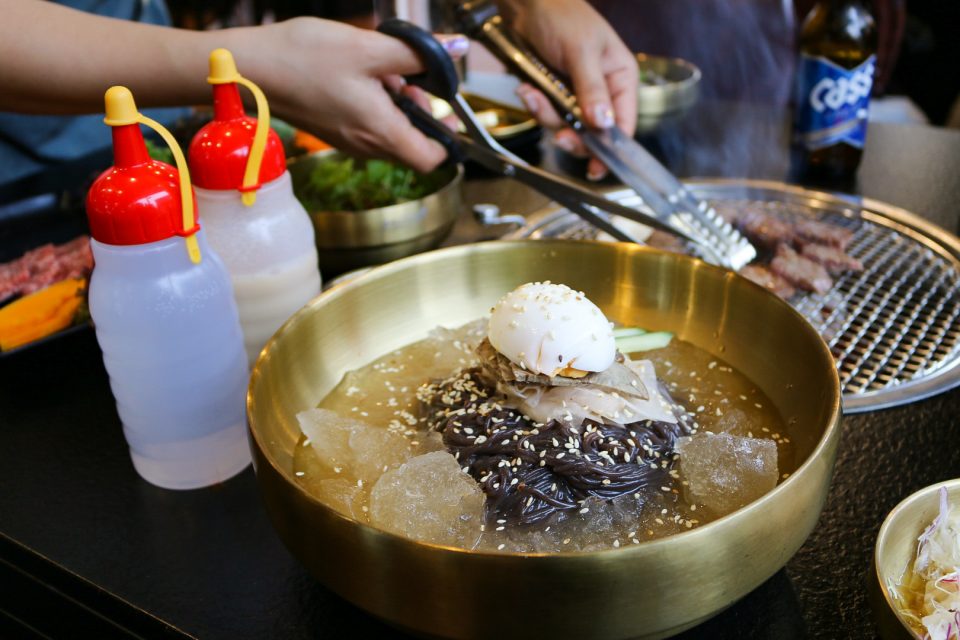 Hanok Korean BBQ is the newest Korean restaurant to open in Dickson and it doesn't disappoint. It's very close to a number of other Korean restaurants, including Hangari Kimchi.
They have a big selection of wagyu on their menu and some platters for big groups so you can order one and try a range of different meat, seafood and vegetables to share. The spicy pork belly is delicious and their meat is fresh and flavoursome.
If you want to try something different, order the cold beef noodle soup. It's a really popular Korean dish and it's delicious in the warmer months. You are given a few bottles of different condiments so you can add a range of flavours according to your taste.
Hanok Korean BBQ is located at 6/28 Challis St, Dickson and is open from Monday to Sunday for lunch from 11:30 am to 2:30 pm and for dinner from 5 pm to 9 pm.
Original Article published by Amelia Bidgood on The RiotACT.