Behind an unassuming facade at the Griffith shops is a beautiful Korean teahouse.
The cosy shop front at Sonamu opens up into an airy dining room filled with art, ceramics and pieces of antique wooden furniture.
Owner Jaehee Hong used to own a large restaurant in Korea, a favourite hang-out of artists, poets and creatives. Now many of their works grace the walls of her Canberra reincarnation.
Extending past the back room, more tables await in a covered outdoor space with pot plants and wall hangings.
Traditional Korean teahouses often serve food in addition to tea, and Sonamu has a menu that covers a range of home-style cooking, street food favourites and classic Korean dishes. Ingredients are sourced from neighbouring grocer Organic Energy, ensuring quality and freshness.
Experience a mix of familiar and unknown dishes. Start with the mini seafood pancakes, served with a soy dipping sauce. Super fluffy and not too oily or heavy, they make an excellent start to the meal.
Then order the deokbokki (commonly known as tteokbokki), a very thick rice noodle – as thick as your finger – and stir fried with a mix of vegetables in a slightly sweet chilli sauce. Many opt for medium spice levels, knowing from experience Korean food can be astronomically spicy, but some can handle a little more heat.
Deokbokki noodles are chewy and a little sticky and quite unlike any other kind of noodle. They are a popular street food in Korea and Sonamu's version is delicious and satisfying.
Big fans of dumplings can choose a bowl of mandu guk (dumpling soup). The generous serving contains plenty of silky smooth dumplings: each spoonful reveals more and more dumplings all the way down to the bottom of the bowl. The soup broth is comforting and well balanced, with egg drop clouds throughout.
Grilled eel is a popular treat in Korea and Japan, and at Sonamu it comes served with a cold seaweed salad and rice. The umami-rich marinade pairs beautifully with the refreshing salad, and you can choose a few banchan (side dishes) to go with the dish.
Banchan dishes are an important component of Korean meals. There are many variations, with regional specialties and local favourites. Kimchi (spicy fermented cabbage) is the most popular and will usually accompany any Korean meal.
Jaehee makes her own kimchi at Sonamu, and aficionados will taste the difference!
The funky fermented flavours are perfectly balanced with chilli, salt and a refreshing crunch. Other banchan on offer include pickled radishes and crunchy seaweed, with or without anchovies. Tiny dried fish add extra texture and flavour.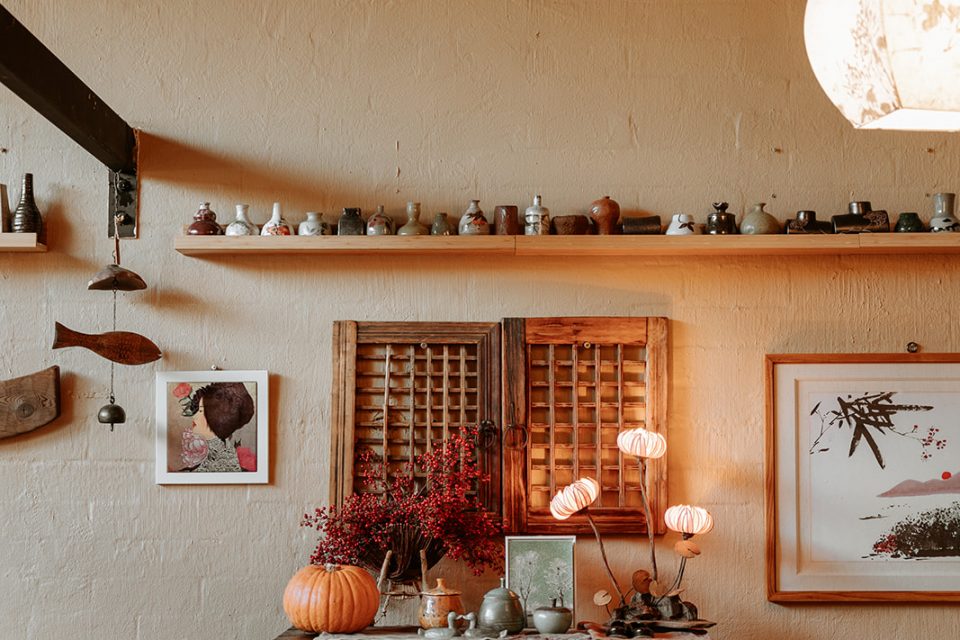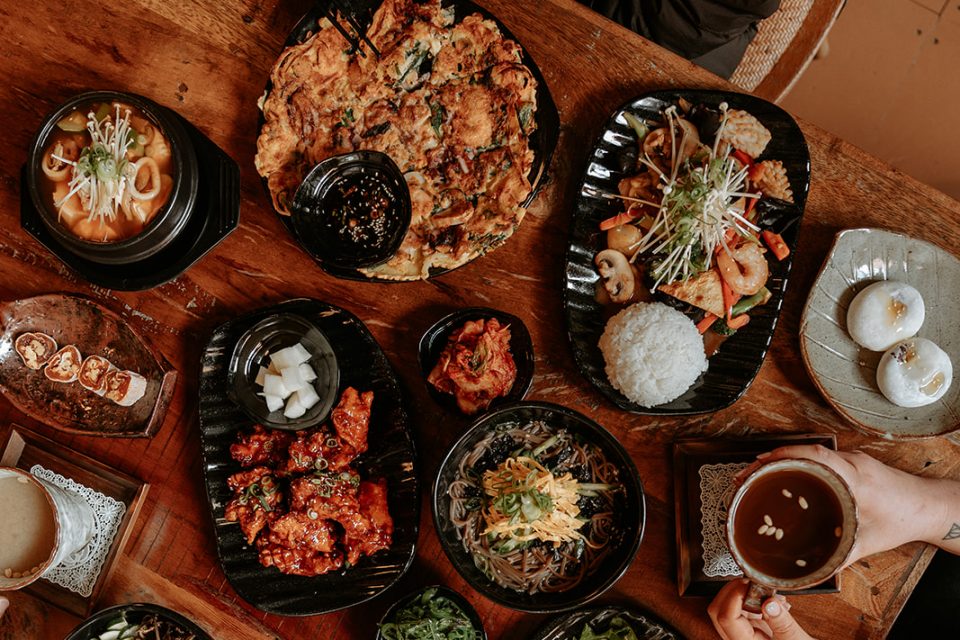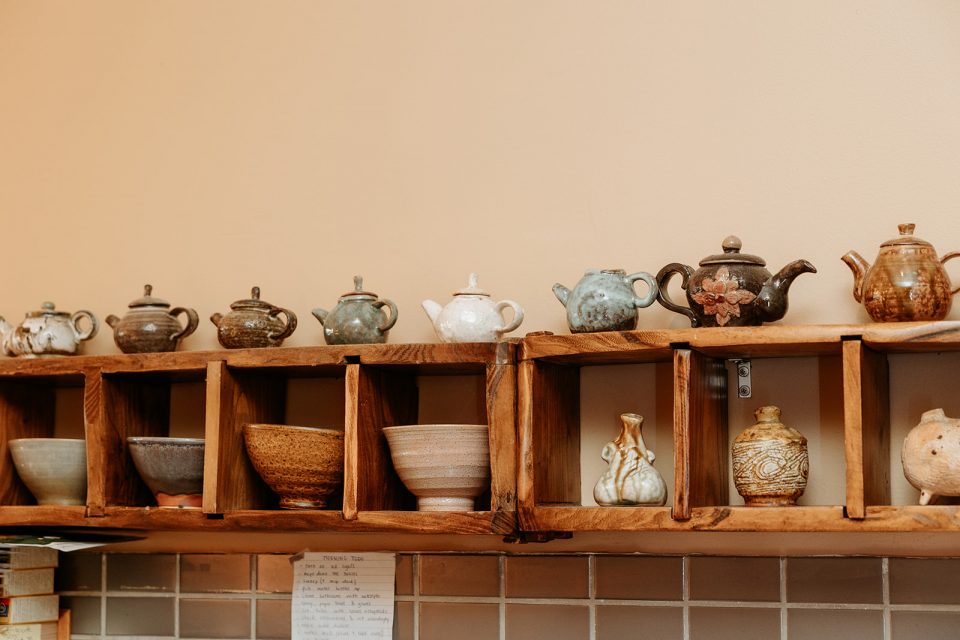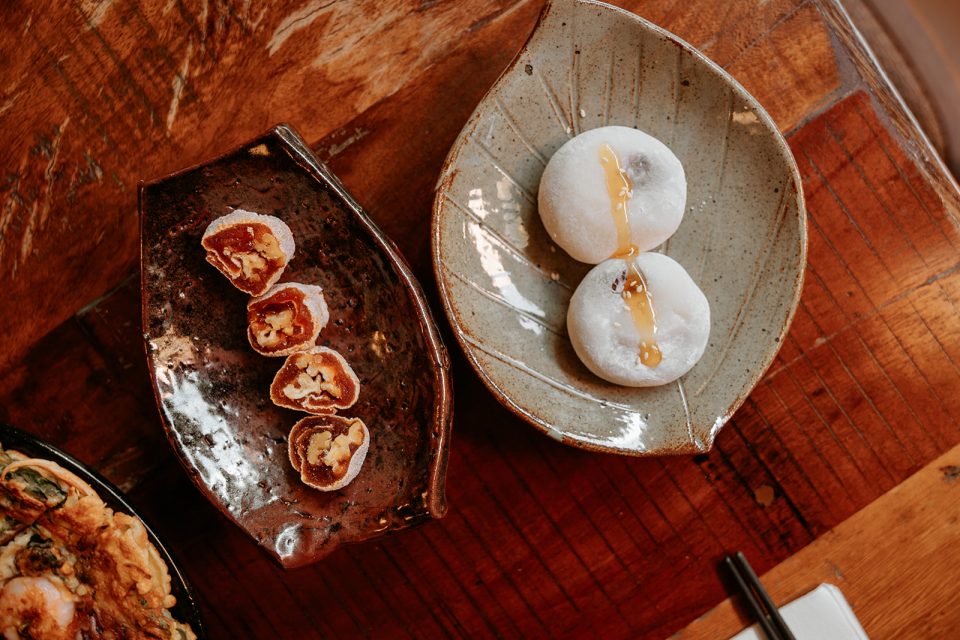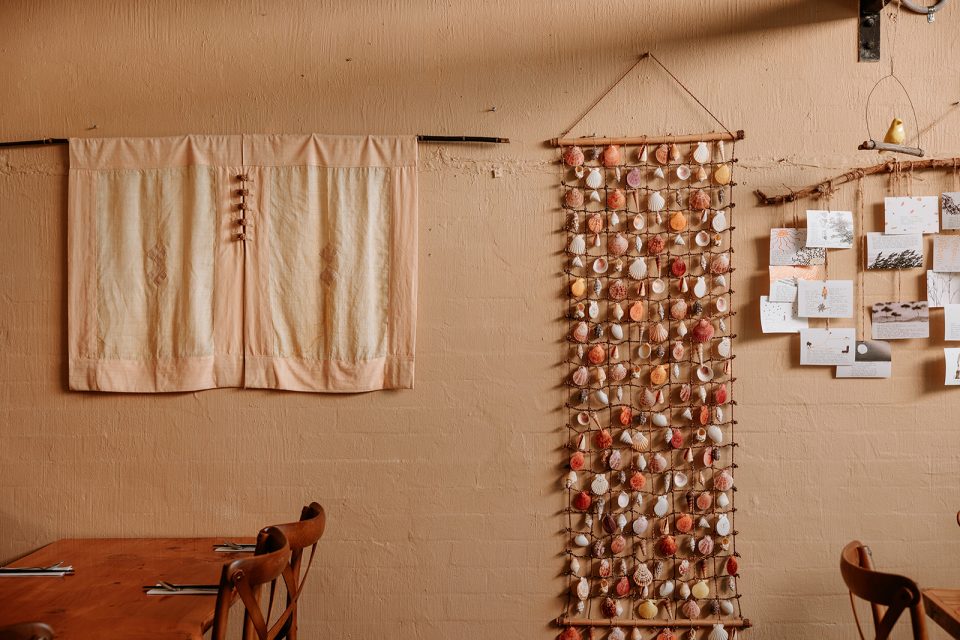 Also try a songhwa pine bud drink, and a traditional shik-he rice drink, offered hot or cold. Both are fairly sweet and you can taste the toasted malt flavours of the shik-he. The songhwa has a strong pine flavour but is actually quite mild compared to more authentic versions in Korea.
Finish off with slices of chewy dried persimmon and walnut balls. Lingering over this traditional dessert is a lovely way to finish the meal and pairs nicely with one of the many organic teas on offer, served in a beautiful ceramic cup.
Dining at Sonamu is like stepping through a portal to another place entirely and it's a pleasure to eat Jaehee's food cooked with attention to detail and a great deal of love.
Sonamu is located at Griffith Shops, 4 Barker St Griffith, 2603. Open Wednesday through Sunday from 11 am to 9:30 pm. Follow Sonamu on Facebook or Instagram.
Original Article published by Lucy Ridge on Riotact.