Koto is the fine dining Japanese restaurant that has taken up residence in the long-neglected Lobby building in the Parliamentary Triangle.
The restaurant 'soft-launched' in August with a limited tasting menu and held its official launch on 26 September.
We visited for lunch on a weekday so I was pleased (and intrigued) to see some mocktails on the menu. I ordered the Snap Pea, which was truly delicious. I've never had a pea-flavoured drink before but the natural sweetness of peas blended perfectly with slightly astringent verjuice.
We started with small and sweet Pacific oysters dressed in three ways. My favourite was the yuzu and miso jam, which added an umami pop to each creamy oyster. We also enjoyed slices of raw kingfish with black truffle, bathing in a subtle soy dressing.
Next came miso-fried eggplant served with nuts and fresh basil leaves. Manager Otabek Akhmadjonov told us this was one of the most popular menu dishes. The middle of the eggplant is incredibly creamy with a crunchy casing and a moreish seasoning. I can see why it's a favourite.
Chef Nakano Shinya is a highly skilled chef who learned from a fifth-generation sushi master in Kyoto before he moved to Melbourne and wowed Australian diners at Nobu and Kisume.
"For 10 years I trained. I learned sushi and tempura from my master in Kyoto," Chef Nakano told us.
Using Australian seafood, Nakano crafts beautiful sushi and maki rolls for the menu at Koto. Attendees of the official launch were lucky enough to witness Nakano expertly butchering a 75 kg bluefin at the sushi bar.
For this lunch, we enjoyed scallop and kingfish nigiri served with house-made soy sauce, spicy ginger pickle and a generous dollop of wasabi. Mr Akhmadjonov suggested a saké to accompany these dishes that perfectly walked the line between dry and sweet.
The salmon maki rolls were juuust the right size to demolish in one bite (any bigger and we would have struggled). The briny pop of salmon roe on top, a small fennel pickle, and beautifully seasoned sesame rice made them an absolute delight to eat.
Tempura is Chef Nakano's other speciality and the prawn tempura is an excellent example of his skill. Delicately battered, these prawns have a thin, crisp coating and stay beautifully moist inside. Dipping them in the yuzu kosho (spicy citrus paste) mayo and adding a dusting of extra seasoning topped them off perfectly. I could have eaten the whole bowl myself.
We also had two dishes from the robata (Japanese grill) section of the menu. First is a grilled black Angus striploin served with lemon myrtle butter and a wasabi pepper soy dipping sauce. The sauce is delicious but I found the meat slightly overdone for my taste.
Our other robata dish is purple cauliflower served with a blue cheese sauce and pepperberry shichimi (seasoning powder). It's delicious, but an unexpected flavour on a menu that has, so far, been quite grounded in traditional Japanese flavours.
Chef Nakano explained why he wanted to include the dish.
"I just like to use my favourite ingredients, and blue cheese is one of my favourite flavours," he said.
"I start with the ingredients and then match them to make sure the sauce has balance and doesn't overwhelm anything."
The menu at Koto is in the style of kaiseki – an idea that a menu should reflect where you are. This explains the deft use of native Australian flavours and seasonal ingredients.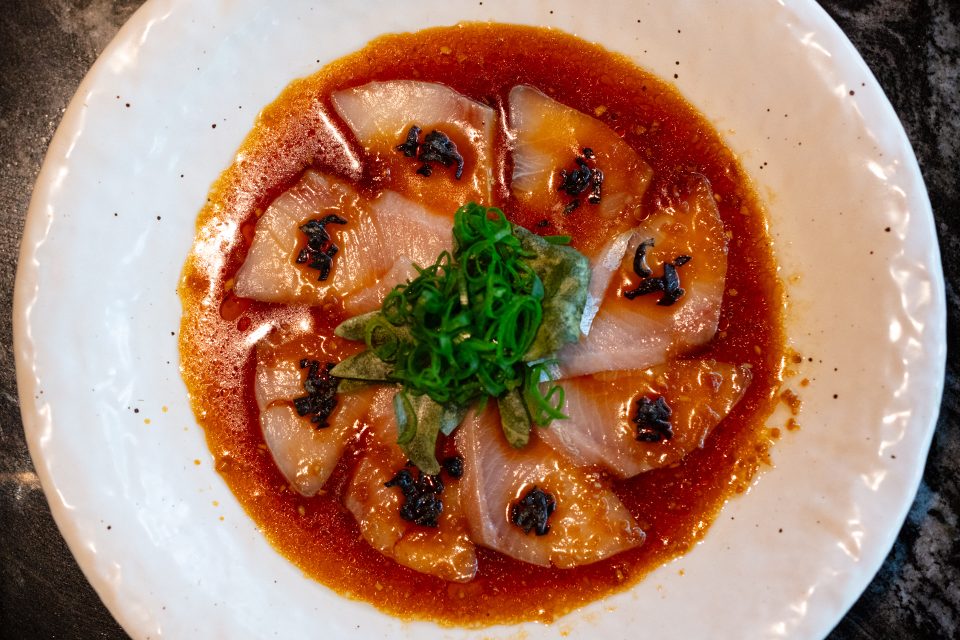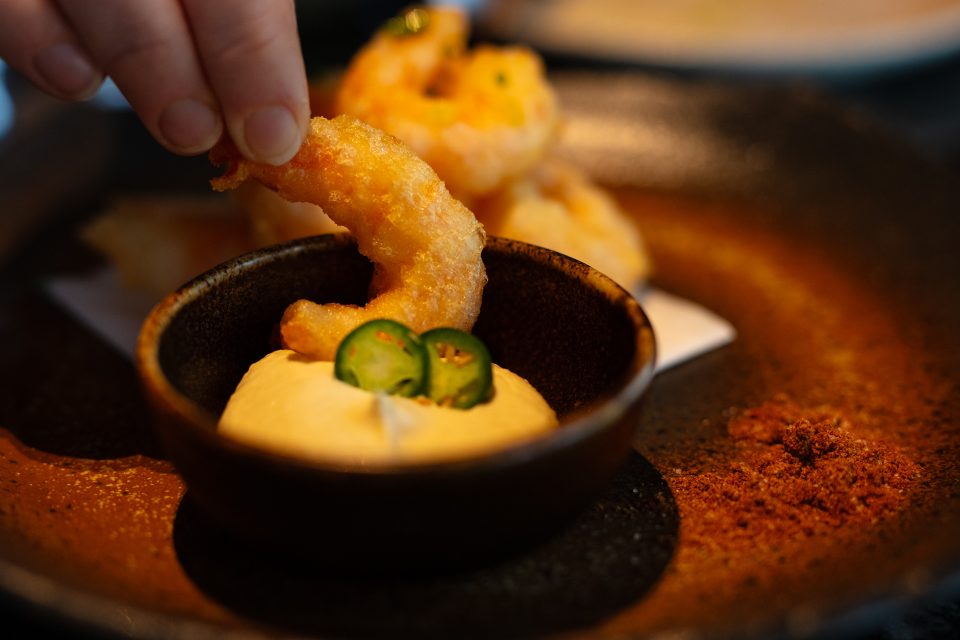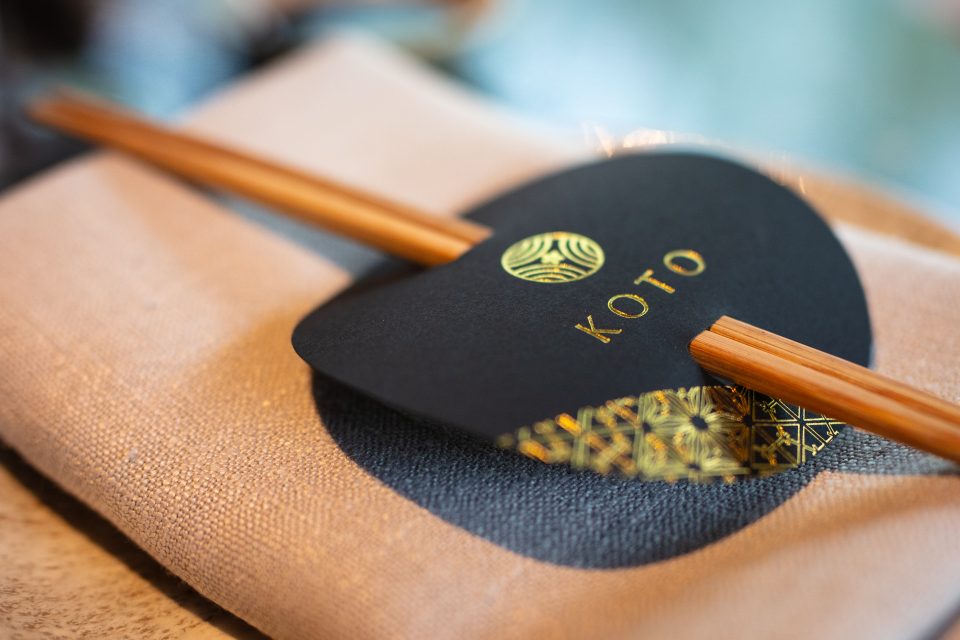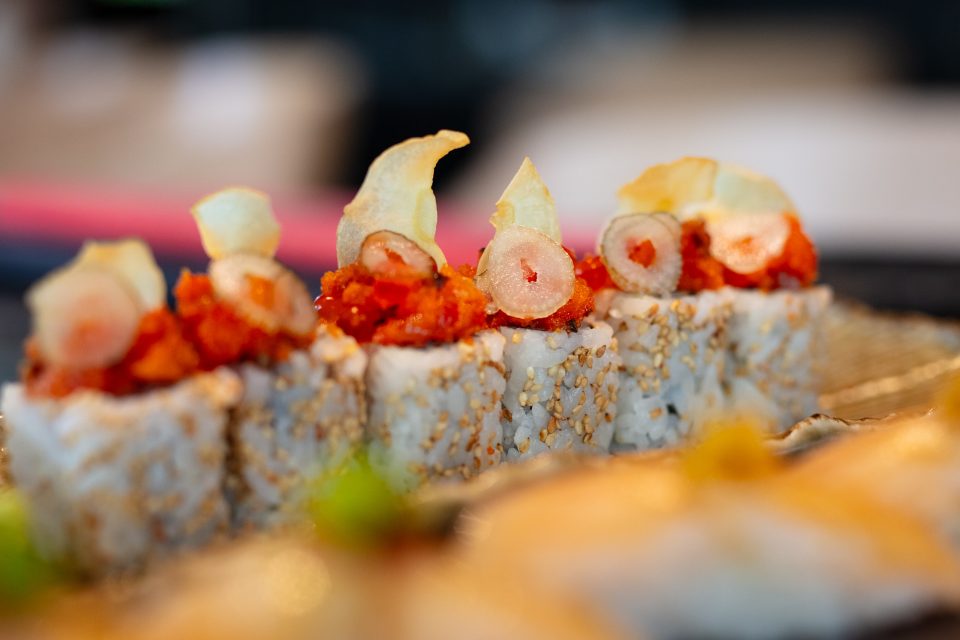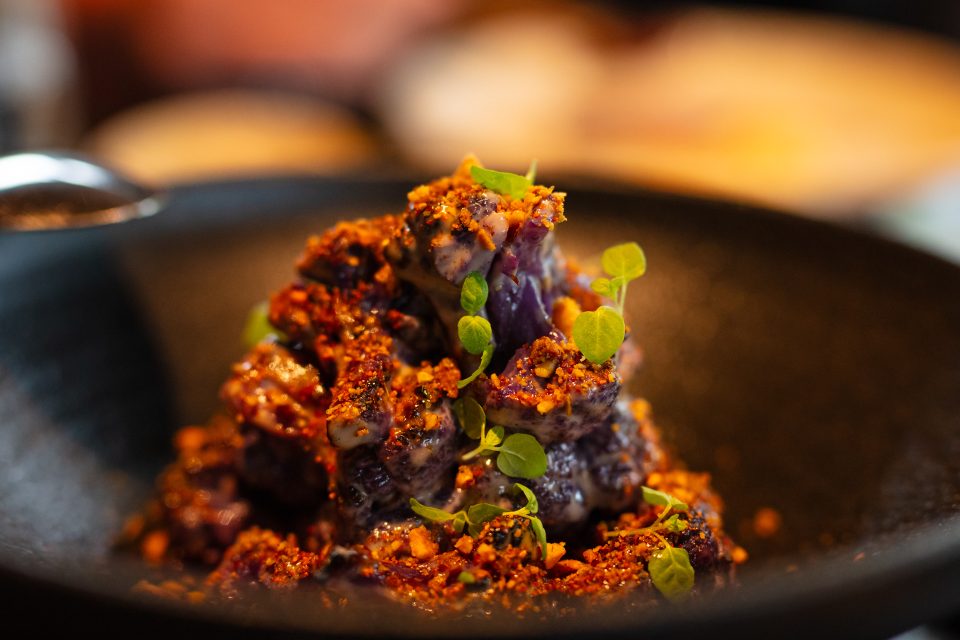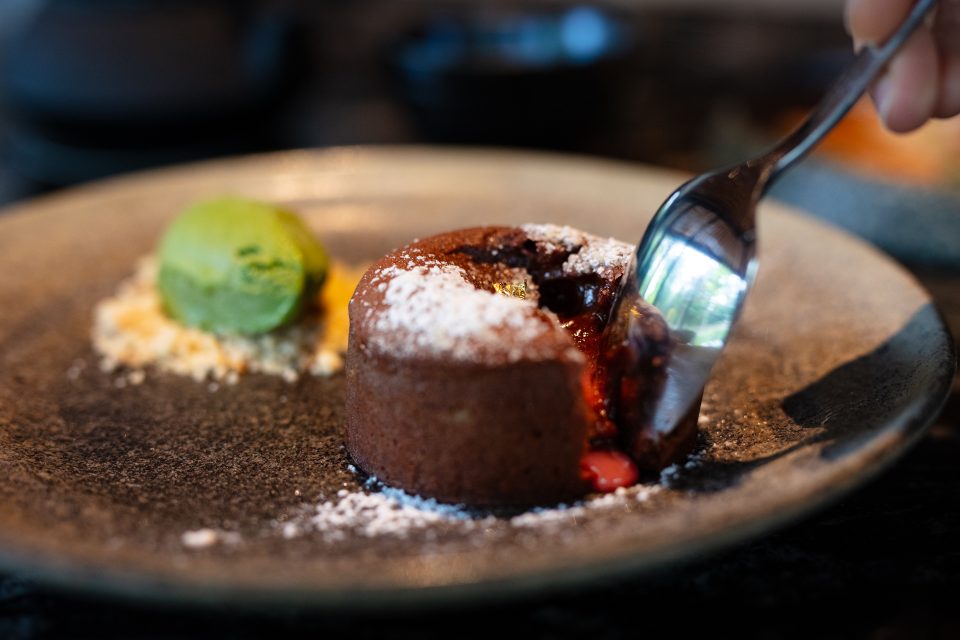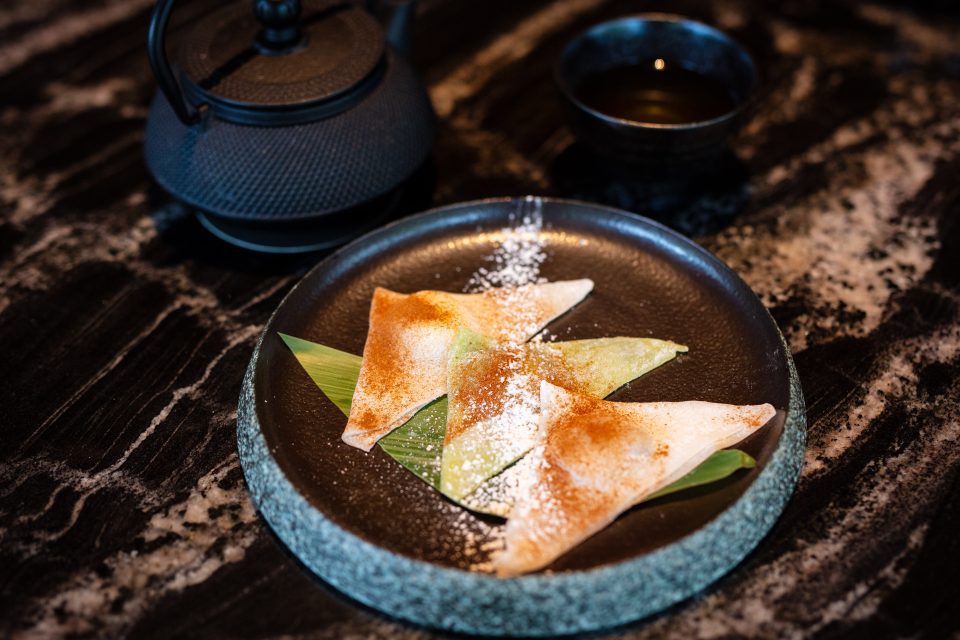 The newly renovated space is beautiful, and the elegant building and manicured surroundings would not be out of place in Japan. The interior wood-panelled ceiling was meticulously restored by owner Adam Elchakak. Glass wall panels can be opened for an open-air dining experience, or closed to keep in the warmth. As the space began to fill with diners the noise levels became slightly elevated, and it was occasionally difficult to hear our softly spoken server explain each dish.
Despite being very full we pushed through to dessert: rich chocolate lava cake with a lovely matcha ice cream, and a trio of chewy mochi. While tasty, the mochi did lack some of the impressive presentation of earlier dishes and the dusting of cinnamon was a little too much.
Koto is a wonderful dining experience and Chef Nakano's mastery of sushi and tempura alone is worth the visit. I'd be tempted to return for the signature sashimi and sushi platters to experience more.
Koto is located at 1 King George Terrace, Parkes. It is open from Monday to Saturday 12 pm to 3 pm, and 5:30 pm to 10:30 pm. Visit the website, or follow Koto on Instagram.
Original Article published by Lucy Ridge on Riotact.