As our city warms up and al fresco dining begins in earnest, The Brisket and Brawn is a must-visit for serious BBQ fans! You will need to plan ahead, though, because Stefan Pizzardi only trundles his mobile smoker down to Canberra once a month.
Today is one of those blessed days, and our noses follow the scent to where Stefan is busy prepping meat. A massive pot containing the beginnings of Stefan's legendary cowboy pit beans is bubbling gently. Heady wafts of tomato, chilli, onion, garlic and jalapeno, with beans and chopped pit meat to be added.
A mechanical engineer, Stefan says that he cannot help himself constantly tweaking and improving his fire-based smokers. Self-taught via the school of YouTube, Stefan also grew in confidence and skill alongside a supportive BBQ community online. He has been honing those skills for the past eight years and we are excited to taste the fruits of all that pit experience.
Stefan introduces us to his big rig smoker, set up permanently behind his friend's Burley Strength gym in Fyshwick. This smoking behemoth stretches four chambers long, with axes for handles. We get a sneak peek at the rows of pepper-and-salt-crusted wagyu brisket, beef short ribs and lamb shoulders that are already nearly smoked to perfection. The smell is absolutely mouthwatering. One of my favourite smells in the world. Next to the marquee, where the sides are already beginning to populate the table, Stefan's mobile smoker is entirely dedicated to smoking the signature hand-crafted sausages, oversized, sizzling and fragrant.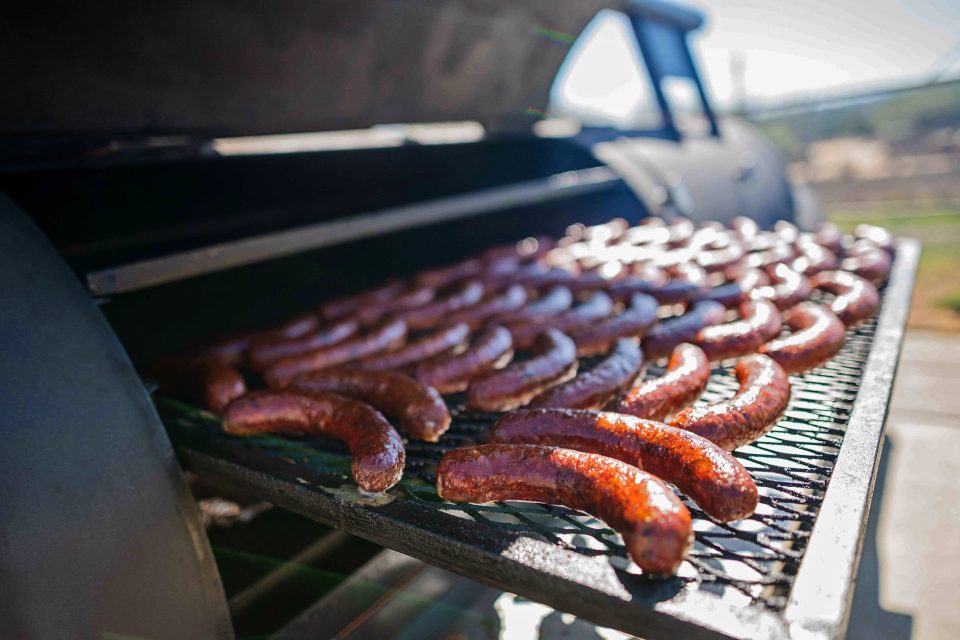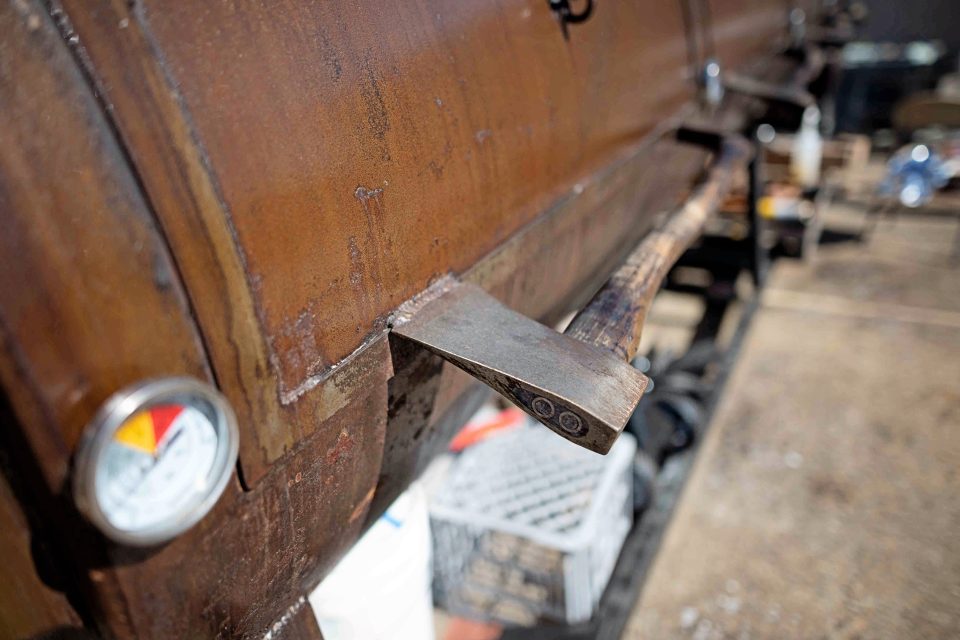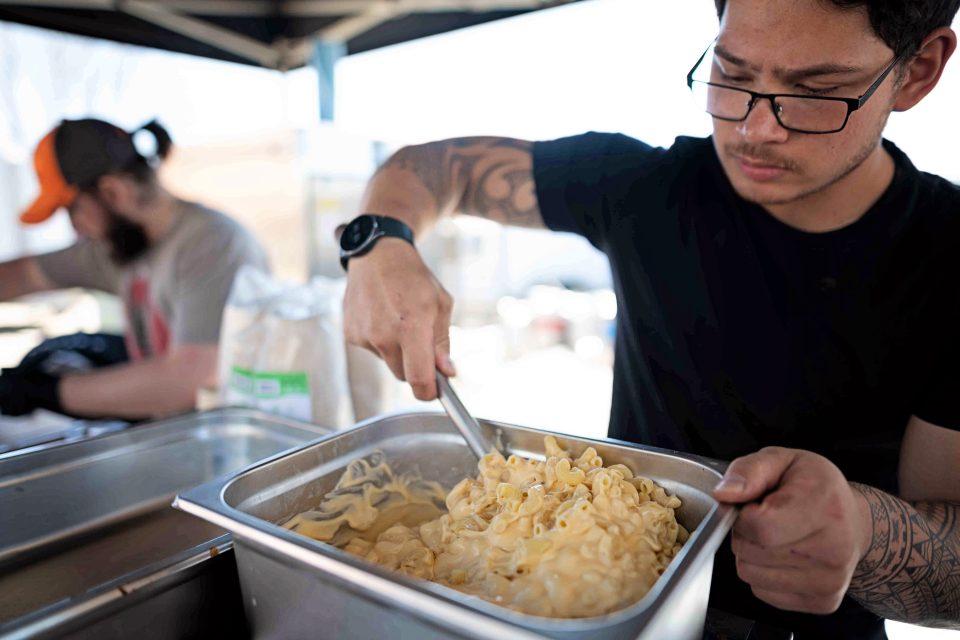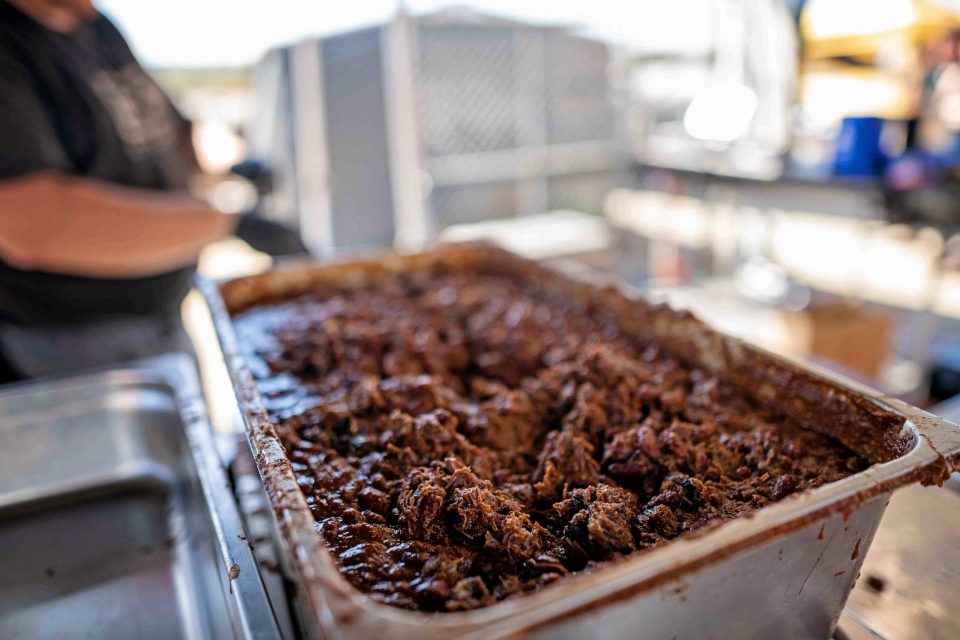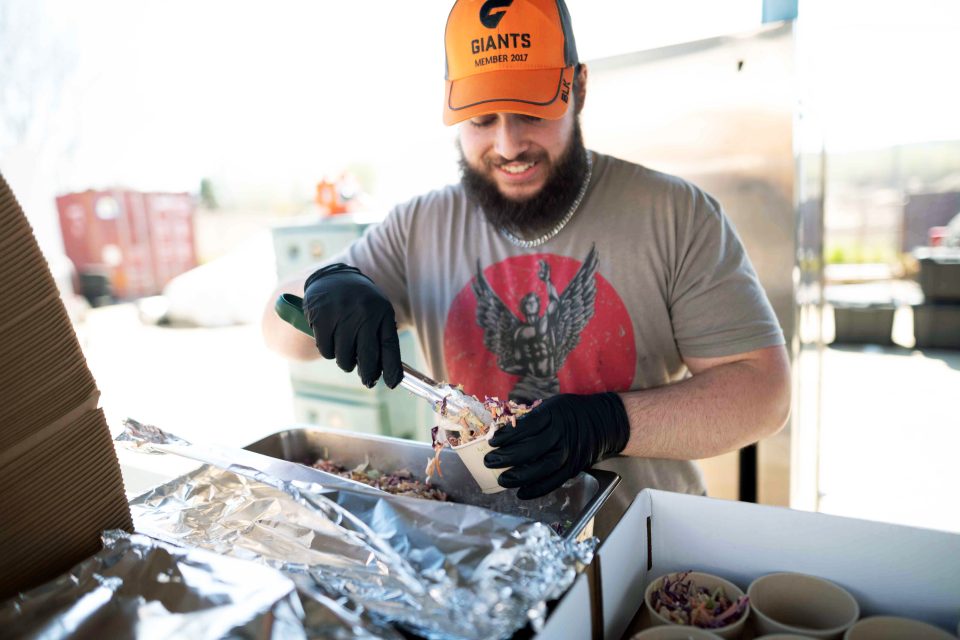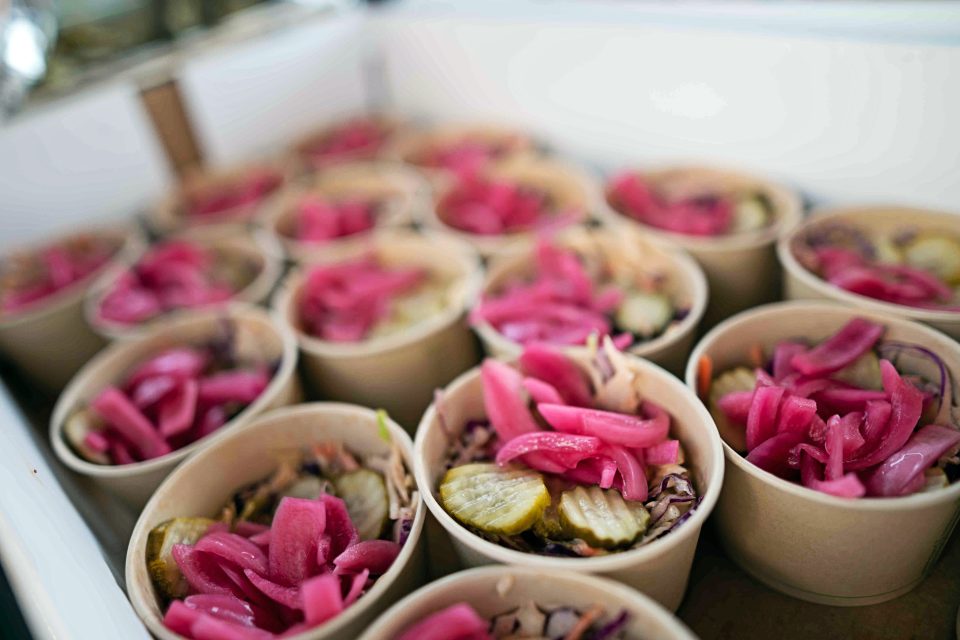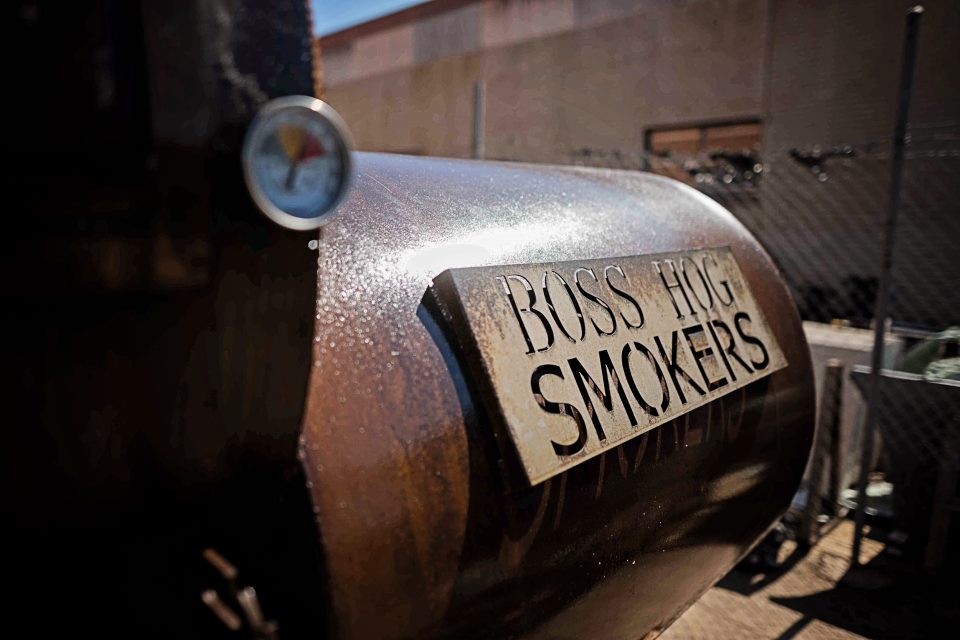 A small crowd is gathering in anticipation that the food will be served. Preorders are a good idea so you don't miss out.
We get a box loaded with slabs of brisket, a mound of pulled pork, slices of sausage and one of each side dish.
The more I dig my spoon into the pit beans, the more I like them. It is one of those dishes that would be even better the next day. The beans are still firm and have a great texture. They are substantial and there's only a gentle flavour-filled heat to the sauce with generous chunks of tender smoked beef. The unadorned mac & cheese is hearty and smooth, a perfect foil for the pit beans. We enjoy the slaw, which Stefan tells us is "a slaw the tradies love", with a bit of pizzaz.
The main drawcard – the Wagyu brisket – is perfection. An enviable smoke ring, the pink tinge to the meat just under the brisket's crust speaks to the perfection of Stefan's low and slow smoking wizardry. The meat is silken and its peppery, rendered fat is divine! We enjoy the tender strands of pulled pork topped with Stefan's house-made vinegary BBQ sauce. That sauce breaks through all the umami. And make sure you do not leave without trying one of the massive, jalapeno-stuffed sausages. Made in-house from brisket trimmings, imbued with smoky goodness, each mouthful delights. Although it is full of jalapenos, the sausage is surprisingly mild. A wonderful surprise and the tastiest sausage this year!
When The Brisket and Brawn comes to Canberra, you will find it at 9/145 Gladstone St, Fyshwick. They operate from 11 am to 2:30 pm, or when they sell out.
The next two Canberra dates are 22 October and 19 November.
Follow The Brisket and Brawn on Facebook and Instagram to see what their sides of the day will be. To preorder, visit their website!
Original Article published by Michelle Taylor on Riotact.