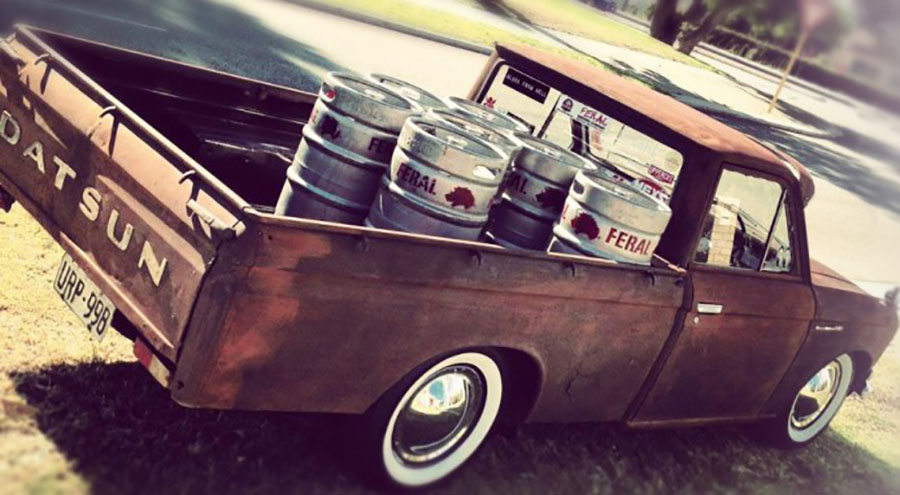 Craft beer devotees will be happy to know that the darlings of the Australian craft beer scene, Western Australia's Feral Brewing will introduce Tusk, their flagship limited release craft beer, to Canberra tomorrow. This will be the first time ever that Tusk has made its way across the Nullabor to Canberra, and it will be available for a very limited time at The Durham Castle Arms in Kingston.
If you haven't been to The Durham lately, you may not be aware that under the guidance of manager Adrian Moran, it has become the go-to venue in the Inner South for craft beer in recent times; and he tells us he is excited to have this particular beer on tap, albeit in a very limited quantity.
"This beer will be available on tap from midday sharp, this Friday," says Moran, but if you unlucky enough to miss out on trying it (there is only an allocation of one keg per venue selected) all is not lost. The Durham people have accordingly brought in some other exclusive one off beers.
Once the Tusk has run out, they will begin pouring the award winning Belgian Tripel style beer Breaking The Cardinal Rule by Port Macquarie brewery Little Brewing Co., as well as the recently released Akasha Brewery Korben D Double IPA and the Star Wars themed Admiral Ackbar Anti-Imperial Red IPA.
Each year, the Tusk beer pushes the boundaries with big bold flavours and this year is no different, with this 11.8% ABV American style Double India Pale Ale (IPA). That said, you will be hard pressed finding it in Canberra any time soon, so if you want to try some seriously good and feral craft beer, and Tusk in particular, make sure you get to The Durham this Friday.
Check out:
The Durham Facebook
Feral Brewing Co. website