Just in time for summer, the teams behind King O'Malley's (KOM) and the BentSpoke Brewing Co. have come together to make a brand new pilsner. It will be the first beer of its kind from the local brewer, joining the ranks of the Civic-based pub's taps under the name Kingo's.
The collaboration will be a first for BentSpoke, which was opened in the heart of Braddon nearly 10 years ago by two-time Australian champion brewer Richard Watkins and Tracy Margrain. Fortunately they're working with a long-time friend Peter Barclay, KOM's managing director, who is "very proud" his venue is the first to supply the brewer's beer since its beginning.
"I first met Richard when he was the head brewer at Wig & Pen, and thought it'd be great if he would one day brew a unique draught beer for King O'Malley's patrons to enjoy in the heart of the city," Peter said.
"Guinness is our biggest selling beer and being an Irish pub it's what we're well known for. We wanted an easy drinking beer to complement the other beers on tap that would be a favourite to enjoy through the coming long hot summer of 2023."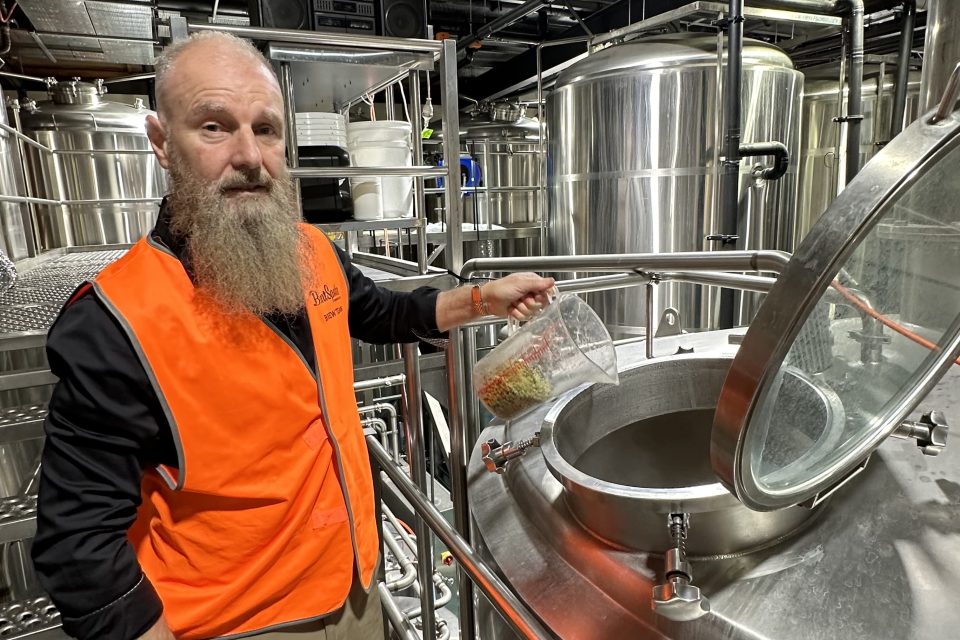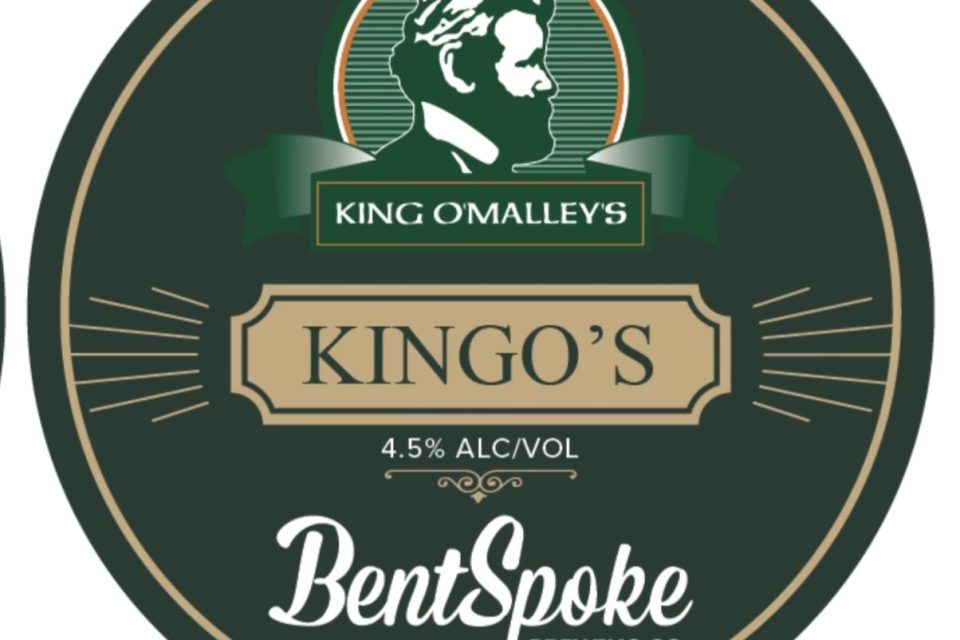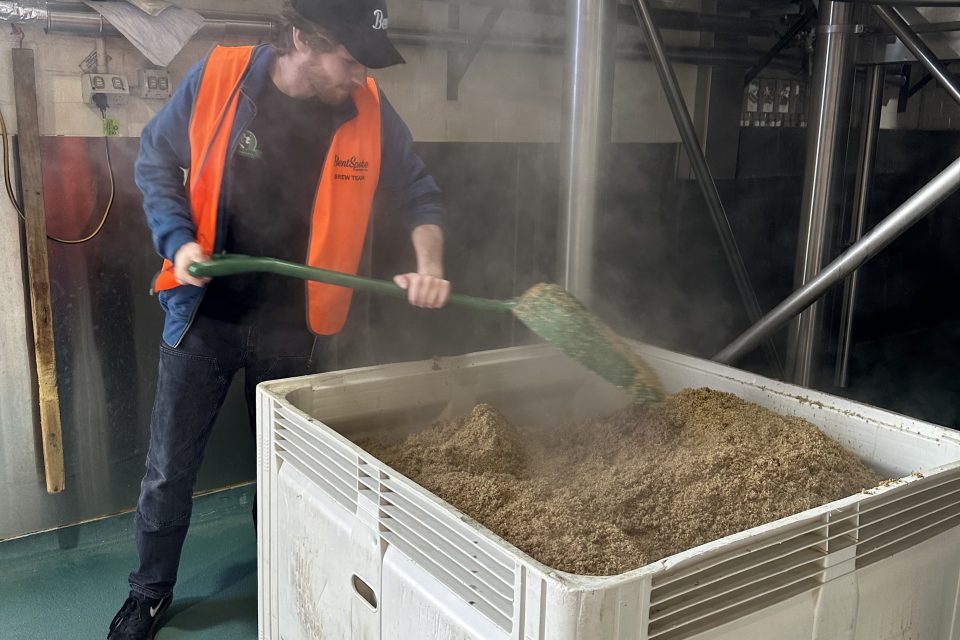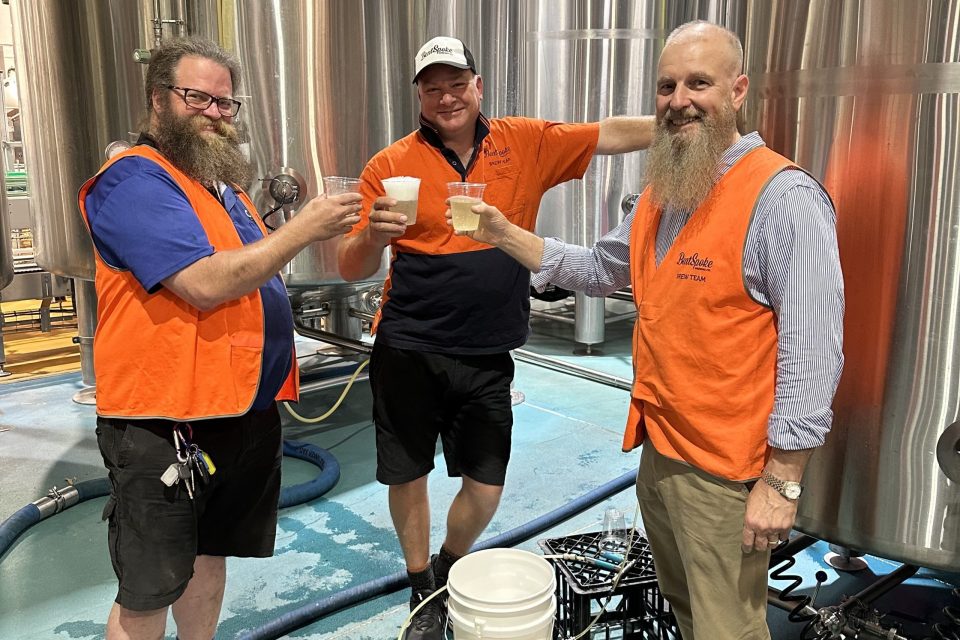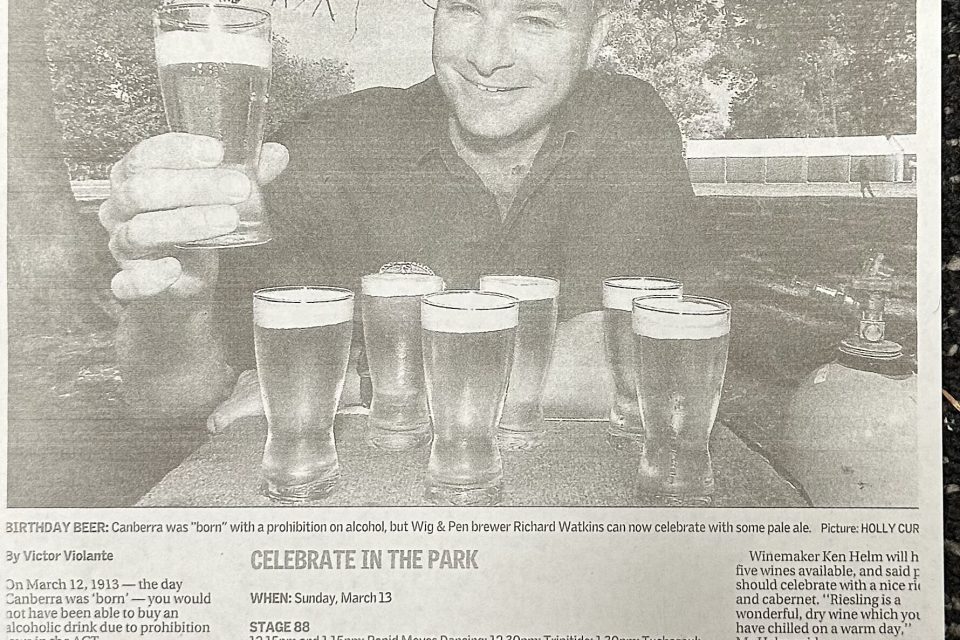 To start the creative process, the two minds met and talked about what they'd like to make. Top of mind for Richard was the beer's quality, which he wanted to be "perfect". But as for the type and style, he was more than happy to leave it up to the KOM team who would be selling it and trying to convince the public that it was a worthy pint.
Richard said the KOM team had a very clear idea of what it wanted.
"Their team were really keen on a lager and thought a pilsner would work, which is a slightly hoppier kind than we were on board with.
"Lagers are coming back now in the craft world, which is great to see because it doesn't always need to be about IPAs and we don't want to be known for just making them.
"Let's face it, lagers are the main types of beer the bigger guys sell, but we know how to make a good one as well."
Richard believes the team has implemented the lessons taken from the big guys on how to make a lager, which is more difficult than other beers due to the careful balance required between its bitterness and sweetness. IPAs have a lot of hoppy and fruity flavours, but this pilsner is more of a refined taste.
Richard said the pilsner was made up of a lot of flavours, including a hint of malt "to hide any slight deficiencies".
At the start of the brewing process, Richard invited Peter and the KOM team to his brewery in Mitchell so they could kick off production.
"It was a fabulous experience to be able to see what goes into creating a beer and the professionalism and dedication of the BentSpoke team," Peter said.
"We were also really impressed to see the effort that went into environmental sustainability, including the residual products from the brewing process that were going on to farmers to feed their cattle.
"Our whole team is looking forward to a long association with BentSpoke, and it's been an exciting journey for us to be involved with Richard and his team."
The Kingo's pilsner is set to be on tap at the venue very soon, along with BentSpoke's own brewery in Braddon.
"Lots of people in the hospitality industry are struggling at the moment, so consumers who go to their local and support it are needed," Richard said.
"I'm really excited and confident KOM customers will like it. I'm tasting out of the brewery's tap and it's already great.
"So people should get down to Civic and have a taste of the beer to support two local employers in Canberra."
Original Article published by James Day on Riotact.