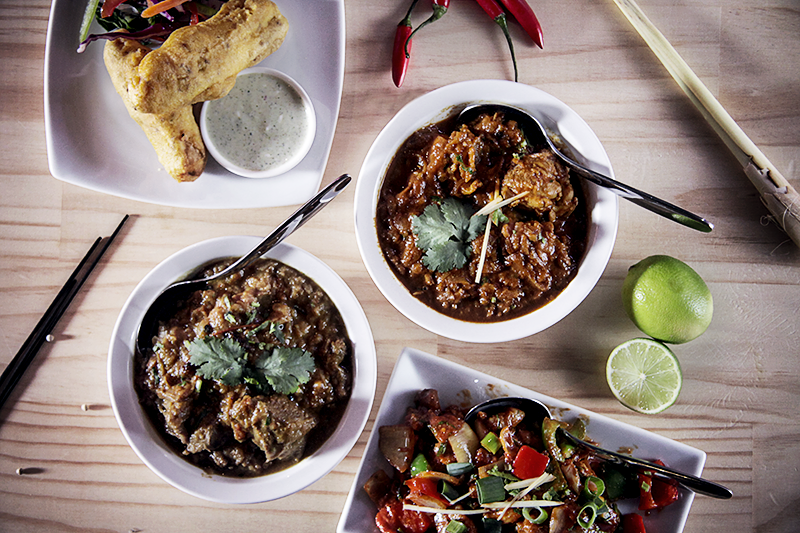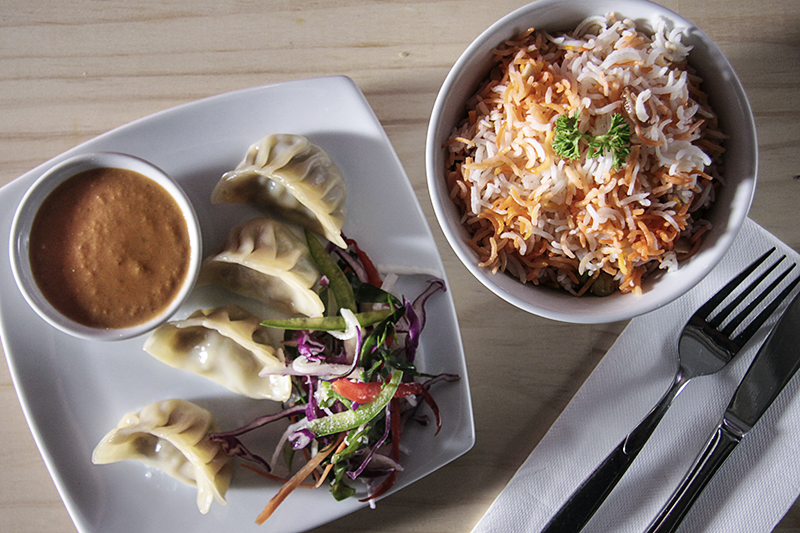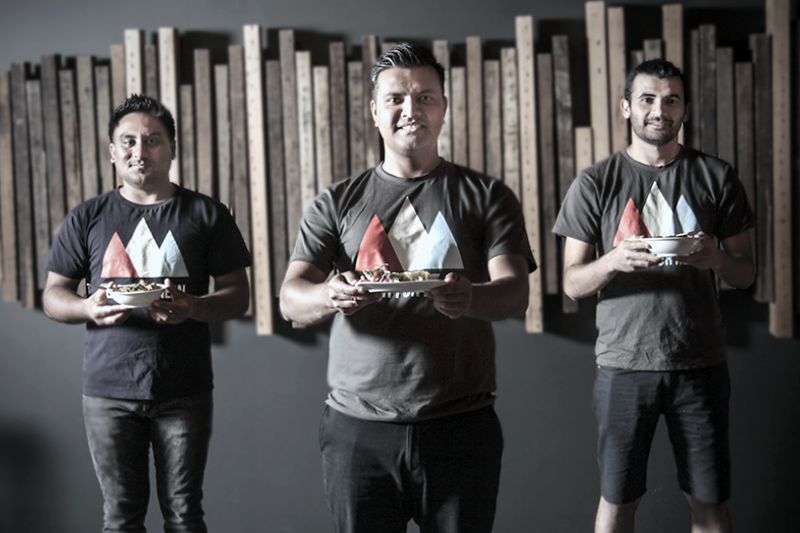 "I've got a hankering for Nepalese." You probably don't hear that every day. But for those that will from time to time utter those words, there is a place, somewhat hidden away where they can get their fill.
If you don't know, and you well may not, the place is called Hungry Buddha. It is located in a subterranean location at Curtin shops–right across from Canberra's quirkiest bookshop, Beyond Q. Not an in your face location for sure, but certainly not as hard to get to as Everest (or should we say Sagarmāthā).
Nepalese is influenced by and similar to a number of other cuisines that surround Nepal–think Indian, Chinese or Tibetan–so expect rice and dahl as staples, hearty and intense meat, fish and vegetable curry dishes and momo, the gyoza-like dumpling that may well be described as Nepal's favourite snack.
And if you haven't tried it, it is well worth taking a trip down the stairs, and not just for the cuisine. Last Thursday night, Hungry Buddha hosted one of its usual quarterly dinners to raise money for the Reach for Nepal Foundation, a project created by the restaurant's owners to assist Nepalese school kids in the districts most affected by this year's earthquake. At this point, the dinners are mainly attended by good friends and family, along with loyal regulars, so yes, there is plenty of room for the next one if you feel like trying this tasty cuisine while helping the good people of Nepal.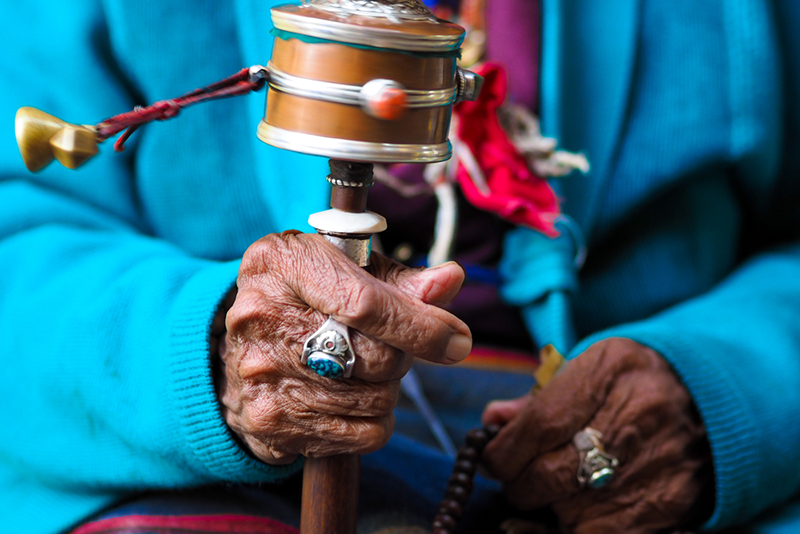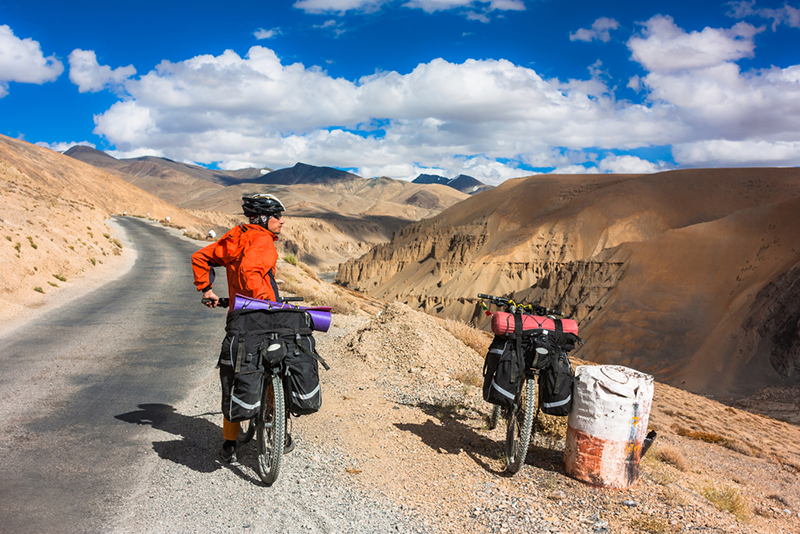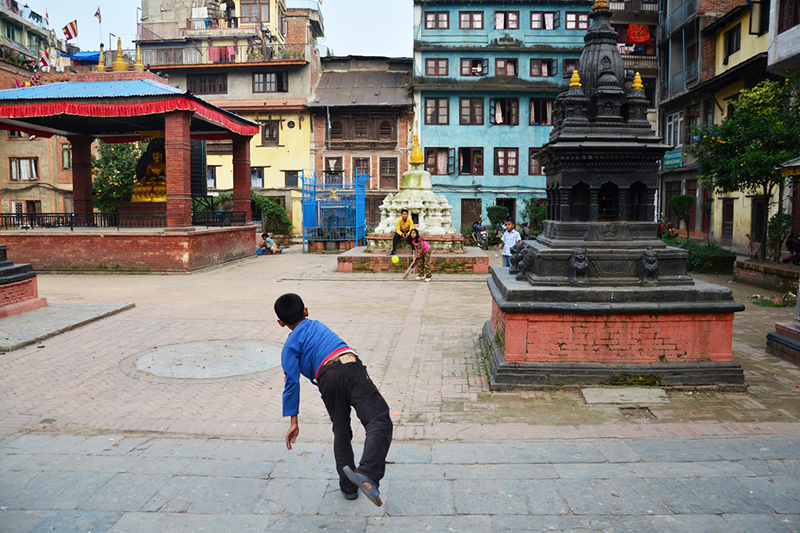 Hungry Buddha owner Lachhu Thapa feels very lucky to have made a success of his time in Australia, and is passionate about helping out the people in his homeland. Over the last couple of years, he has raised over 10,000 dollars and also organised a number of trips to Nepal, all from the floor of his restaurant.
Since the devastating quake earlier this year, he is well aware that what they need are people to get back there and stimulate the Nepalese tourism economy, so he has launched Buddha Odyssey, a company that organises a suite of adventure treks and tours that take in some of Nepal's most amazing natural wonders.
At this stage, you can't book a place on the Buddha Odyssey tours through traditional means. Of course, you can find details on their website. Or you can go and have a terrific meal, leave a donation in the jar in lieu of a tip, or even book your trek because this restaurant acts as a surrogate travel agency–it is virtually a case of come for the food, leave with a ticket to Nepal.
Hungry Buddha is located at Lower Ground 44E Curtin Place
Check out their Facebook and website for info about upcoming Nepal Dinners
Hungry Buddha website
Hungry Buddha Facebook
Buddha Odyssey website