It has been a year of loss and isolation for Canberra region winegrowers but, like the vines themselves, green shoots of recovery are emerging.
One of the region's most popular wine destinations, Yarrh Wines at Murrumbateman, took stock after the loss of the 2020 vintage to bushfire smoke and then during the COVID-19 restrictions to re-think its cellar door offering to provide the more immersive and broader experience wine-lovers are seeking, and to take more advantage of its rustic architecture and setting.
It has also just signed a deal with national distributor World Wine Estate, which operates across Australia but primarily on the eastern seaboard.
Owners Neil McGregor and Fiona Wholohan saw the shutdown as an opportunity for a refresh after 17 years on the Greenwood Road block, as well as needing to provide seated tastings to provide a COVID-safe environment.
They also wanted visitors to be able to have an on the ground experience of the vineyard and its sustainable practices with guided tours of the site.
Neil said providing that deeper offering meant opening up the cellar door more, creating more space for tables and exposing the straw bale wall at the rear of the rammed earth structure that visitors hardly saw.
They stripped away the kitchen, pushed the hardwood bar back and Neil and his daughter handcrafted hardwood tables for the seated tastings with views over the vineyard and the Yass Valley.
"Now we can get a sizable number of people seated and we are able to serve them seated," he said.
It's a change from the traditional stand at the bar tasting but it also gave them the opportunity to indulge their other great love, food.
Yarrh had previously offered Sunday lunches but Neil and Fiona had wanted to offer food on a more regular basis.
"Food and wine matching has been something we've been really interested in," Neil said. "The natural home of wine is on the table."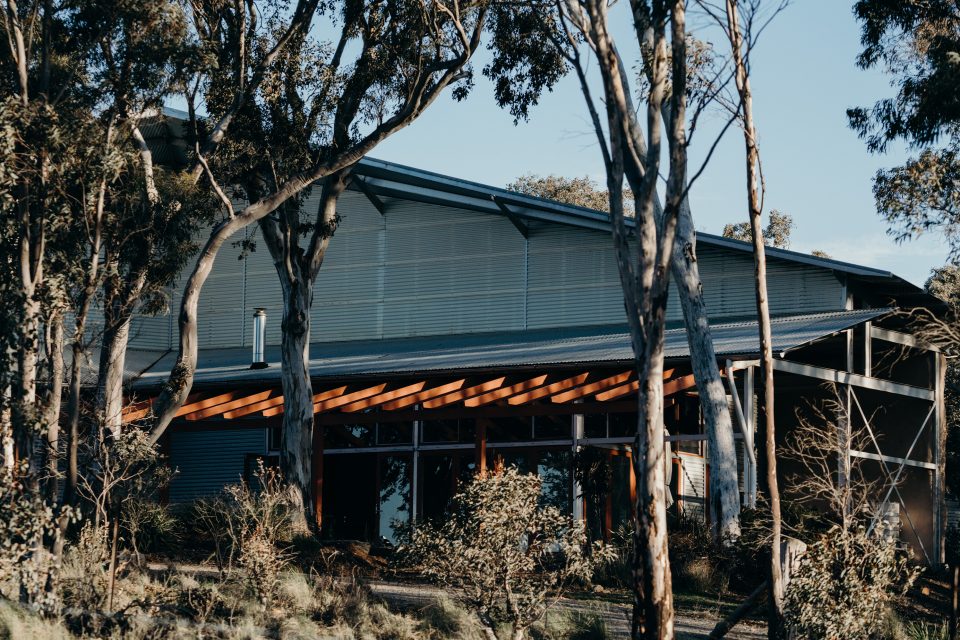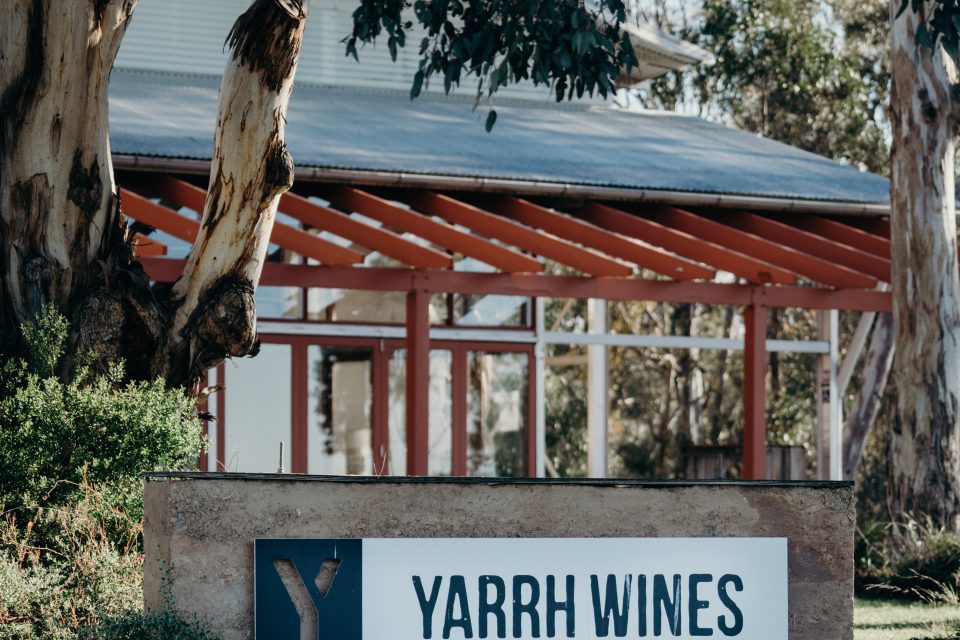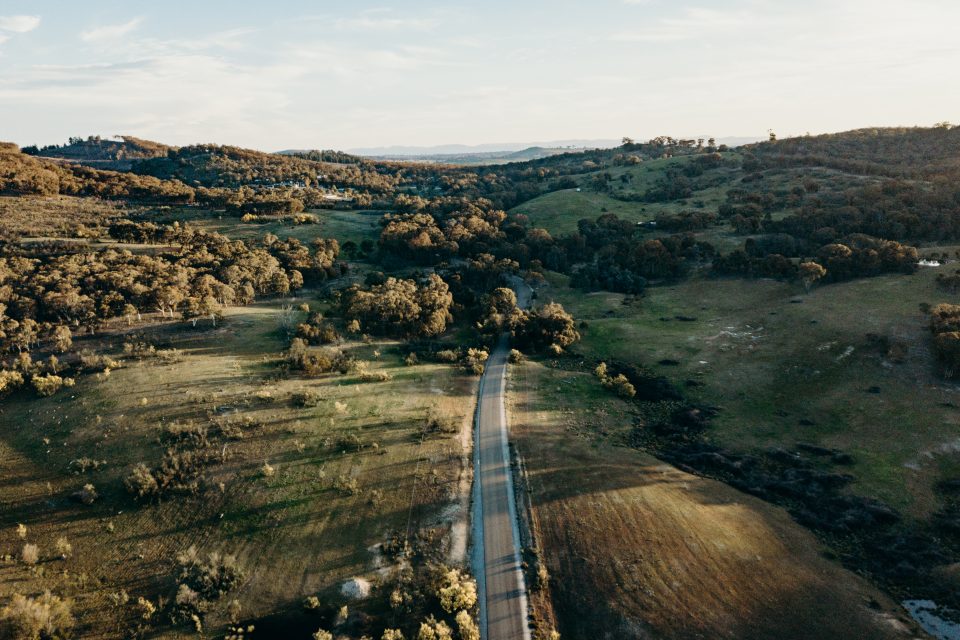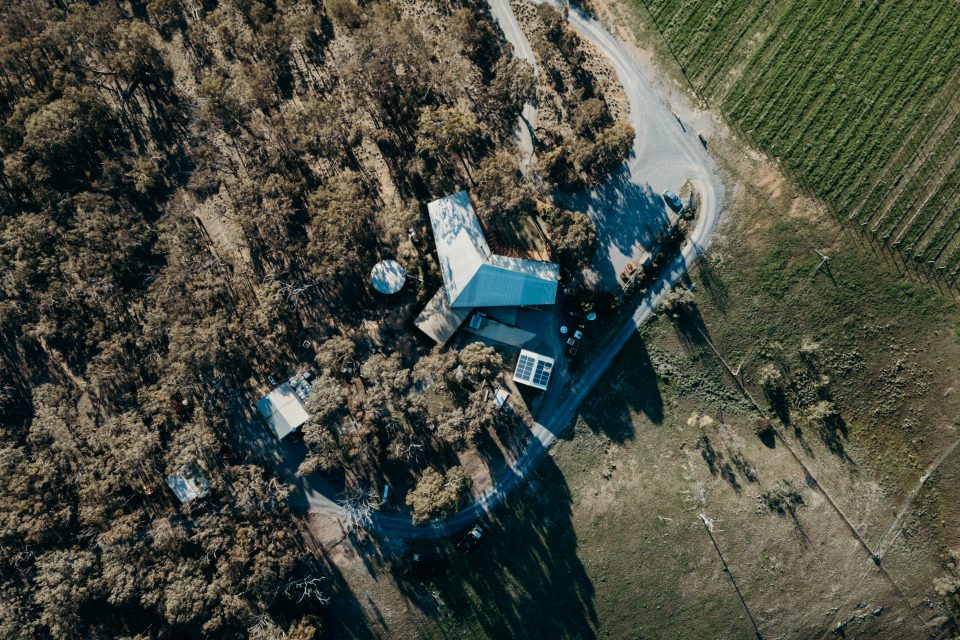 They have introduced Food and Wine Flight, a selection of wines with a cheese plate and other nibbles, and Winemaker's Sail, a matched tasting of four wines and seasonal local produce, including free-range pork and regional lamb.
Cheeses are harder to come by locally but Yarrh is working with a local providore to source a selection.
"We're planning to change those matches, and the formats will evolve over time seasonally. We'll try to keep it as local as possible," he said.
Yarrh is known for its sustainable and low-intervention approach to winemaking, with the focus on soil health and letting nature do its work.
Neil said that after a decade of work, the results are palpable, with richer, more friable soils and more resilient, healthier vines.
"If we can create healthy soil in a sustainable way we find the vines respond really well. They tend to find their balance in any given year," he said.
Compost is the key and the property has a commercial scale composter, fed by winery waste, manures, "anything we can get our hands on that's fresh and green".
"The changes in the soil in the past five to 10 years have been amazing. It's richer, holds more moisture and actually buffers the tough weather, and the vines don't stress out," he said.
The region's diabolical summer was followed by a lovely autumn and now the vineyard is in rude health as Neil and Fiona prepare for a milder, warm and wet spring, that brings the risk of mildew but offers hope of bountiful harvest and great 2021 vintage.
It's early days but Neil likes the chances of their pinot noir being a standout.
"Pinot is really popular. It likes the milder conditions I'm expecting. By Christmas, you can see what's looking good, and whether you need to make any adjustments in the vineyards," he said.
At this time of the year frost is the main enemy, and they spend their time anxiously watching the overnight temperatures til Melbourne Cup time.
Yarrh's cellar door is open Friday to Sunday, 11 am to 5 pm. Bookings can be made on the Yarrh website.
Original Article published by Ian Bushnell on The RiotACT.