Lilotang is a Japanese restaurant with an innovative menu that is nestled on the ground floor of the Burbury Hotel in Barton's Realm Precinct.
It has recently reopened after closing for a facelift, and the new interior was designed by Capezio Copeland, the interior designers responsible for the beautiful spaces at popular Canberra restaurants and cafes XO, Morning Glory and Eightysix.
The restaurant is no longer owned by the Chairman Group, which operated successful restaurants in Canberra for more than 20 years. Lilotang is now owned by the Doma Group, adding to its collection of food and beverage venues at Hotel Realm.
I've dined at Lilotang many times during the years and it has always been one of my favourite Japanese restaurants in Canberra. So I was interested to check out the new menu and interior.
We visited on a Tuesday night and were greeted by friendly staff as we entered through Lilobar, the Izakaya-style bar where you can enjoy a selection of tasty Lilotang snacks and beverages including sake, wine, cocktails and almost 80 varieties of whisky.
From memory, the interior is similar to what it previously was, featuring light wood and neutral colours, but featuring pops of colour splashed on feature walls, wall prints, tables and the menu in the form of manga, a style of Japanese comic books and graphic novels.
Greenery from indoor plants adds outside vibes to the interior, and the layout and seating configuration has changed from before. You'll now find high-seated long tables in the middle of the dining area, a private dining room in the corner, and cushioned seating at the sides of the restaurant.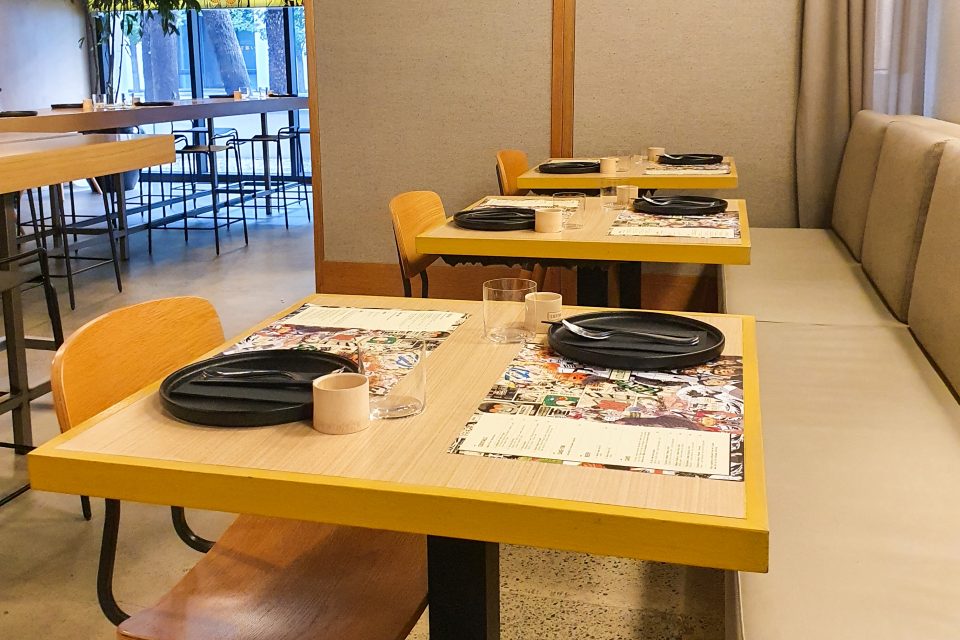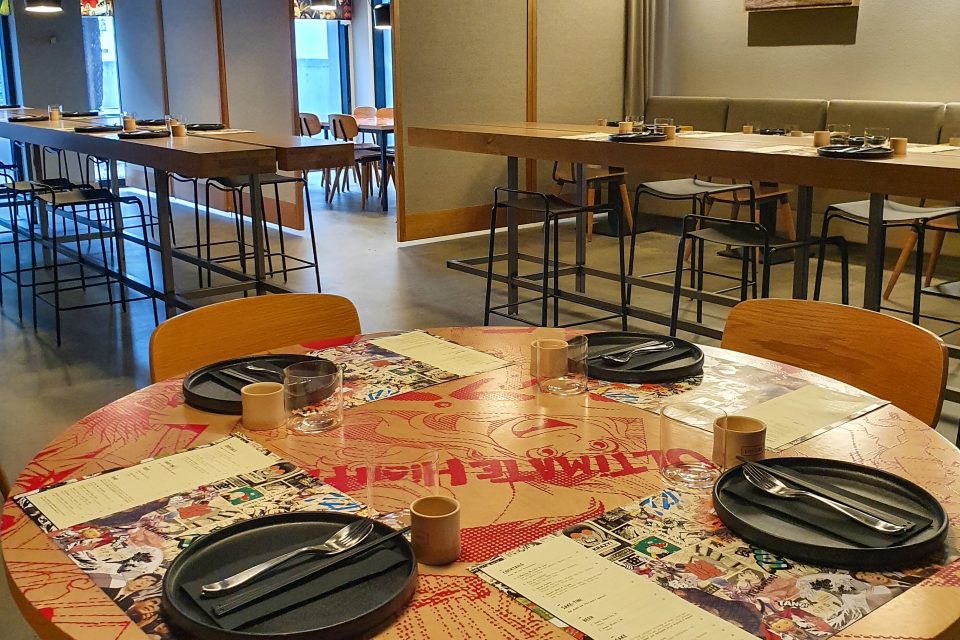 The restaurant is already quite busy when we arrive just after 6 pm. We're seated on one of the tables with cushioned seating along the wall.
If your group size comprises two or more people and you don't feel like choosing from the menu, you can opt for one of the 'feed me' menus. The $69 per person option includes seven of Lilotang's most popular items, and the $89 per person option includes nine items.
The friendly waitress tells us what dishes are included in the 'feed me' options but I'm interested to try a few dishes that aren't featured so we decide to choose our own dishes.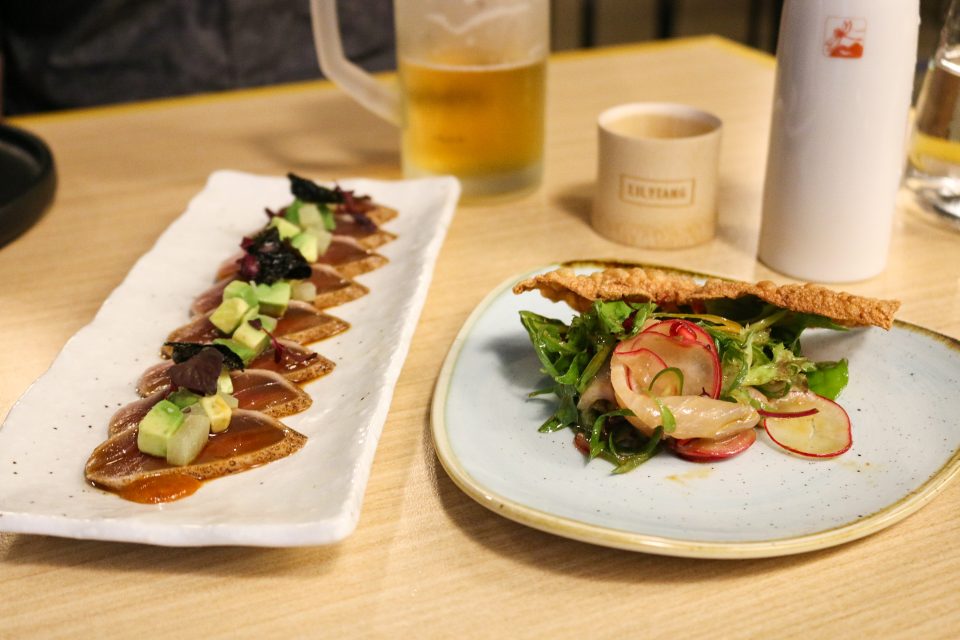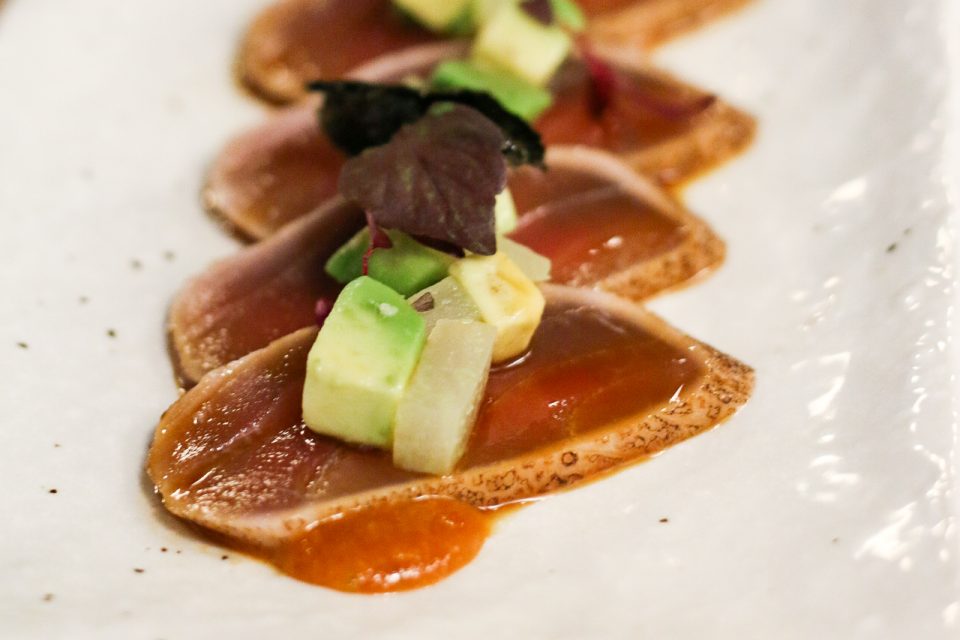 To start, we choose the kingfish with yuzu miso and tofu crunch, with tuna tataki, crispy nori, avocado, daikon, Ssamjang sauce and shiso ponzu from the raw selection. Both dishes are fresh and flavoursome, and the tuna is the highlight, with textures and freshness from the other ingredients on the dish adding layers of flavour.
The popcorn shrimp with chilli mayonnaise and yuzu nanbanzuke sauce and the mixed vegetable tempura with den dashi are our picks from the 'hot bites' options. The tempura is super crispy and I love the enoki mushrooms.
The king prawn, togarashi butter with salt and pepper, and the Hokkaido scallops with lemon ponzu gel and red shiso from the robata charcoal grill arrive next and they are both delicious. The seafood is cooked perfectly and the flavours don't overpower the scallops and the prawns.
If you're a wagyu lover like me, you'll be pleased to find five different dishes featuring it at Lilotang. We go for the slow cooked wagyu brisket MB8 with a soy glazed and charred kimchi, and the miso glazed Glacier 51 Toothfish with den miso, yuzu koshu and a cucumber salad for our bigger plate options.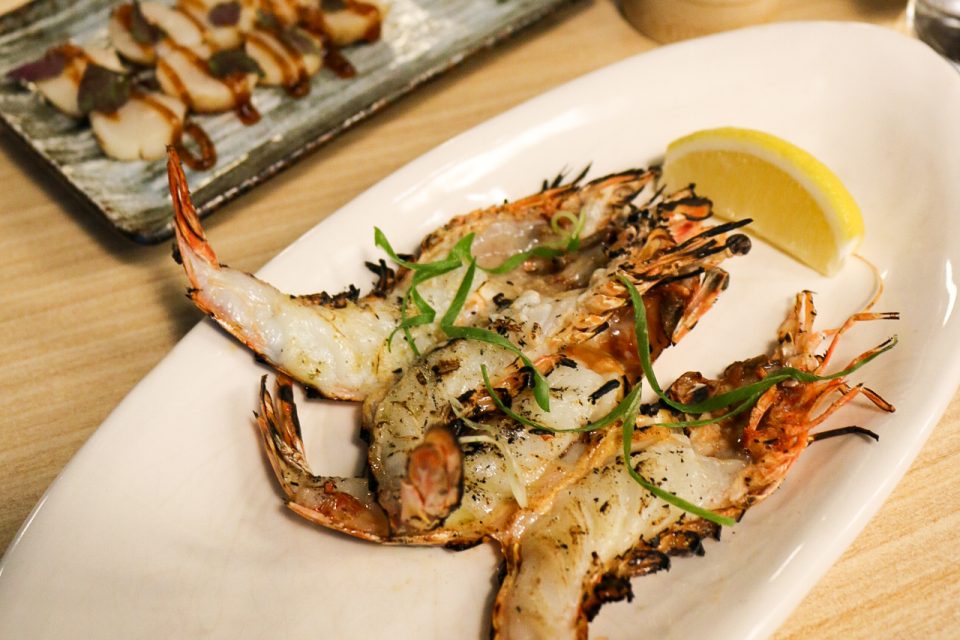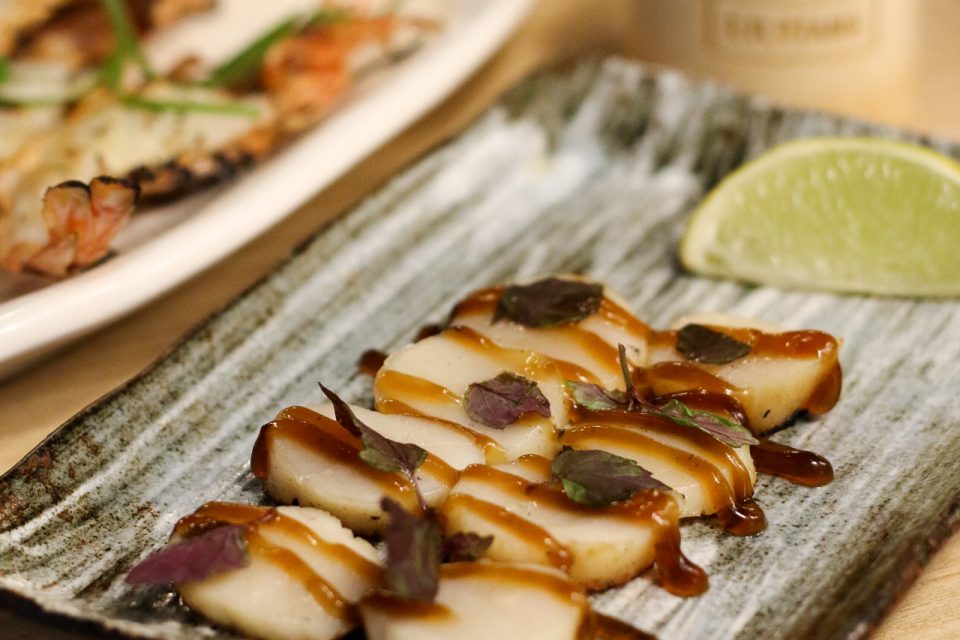 No sides are needed because we order more than enough food. Both main dishes are delicious and the charred kimchi is the perfect accompaniment to the rich wagyu. Toothfish is a unique fish and I have eaten it numerous times. If you like fish, do yourself a favour and try it if you see it on a menu.
If you visit Lilotang for lunch, your options will be slightly different and you'll be able to choose from a selection of bento boxes.
Lilotang is located at Burbury Hotel, Barton, and is open Tuesday to Saturday from 6 pm for dinner, and Tuesday to Friday from 12 pm to 3 pm for lunch.
Lilobar is open from Tuesday to Saturday from 3 pm until late.
Original Article published by Amelia Bidgood on The RiotACT.