Anatolia Restaurant is a new, elegant dining venue in Erindale from the couple behind popular takeaway Turkish Grill.
Sukru Kocak and Tania Vereschildt-Kocak have owned and run Turkish Grill for 18 years. To keep up with takeaway demand during COVID-19 they expanded the kitchen, but this left them with limited space for dine-in customers. But more recently they'd been hearing demand for sit-down dinners and larger functions, which they weren't able to accommodate in the space.
So when a nearby shop became available they jumped at the opportunity to expand, opening Anatolia in May. Tania explained that they wanted to create something special in the area.
"We wanted to make it a beautiful restaurant and bar, somewhere you can come that's enjoyable in the south side of Canberra," she told Region.
"I don't feel like you should have to travel all the way into the city to have a great night out."
They describe Anatolia as 'casual fine dining': refined enough for a special occasion, but approachable for regular visits.
A key feature of the elegant space is the bar, which offers Turkish spirits and cocktails. I tried the Clover Club gin cocktail, which is Barbie-pink and garnished with raspberries. Despite the fruity appearance it's not too sweet, while my friend's dark and moody Bosphorus Charcoal Crush cocktail has a gentle honey sweetness to it.
The drinks menu also features beers, local and international wines, and also has some half-bottles of wine on the list. Perfect for a midweek date night.
Tania explained that they wanted to elevate and expand on the things that have made Turkish Grill so popular over the years.
"The menu obviously has a Turkish influence because Sukru is Turkish, but we wanted Anatolia to be a bit more Mediterranean," she said.
"You're still getting my husband's beautiful cooking, but the menu is very different."
We start with a mezze platter for an entree which – in the tradition of Turkish restaurants – is enough food to feed an army. Marinated olives, vine leaves stuffed with spiced rice, sigara borek (crispy filo and feta rolls), slices of cured beef, pickles, cheese-stuffed peppers and garlicky mushrooms accompany a range of delicious dips. The hummus is excellent (how good is hummus!?) and I also enjoy a dip of roast eggplant mixed with fresh, diced cucumber.
The freshly baked cheesy garlic bread is also delicious and we use it to mop up the dips, but I am careful to pace myself and resist going back for too many slices.
The bulk of the menu at Anatolia has a strong focus on chargrilled meats and seafood, cooked over an authentic charcoal grill. My dining companion doesn't eat seafood, but I note the table next to us enjoys a beautiful whole grilled fish and I'd love to come back for the grilled octopus.
The smoky flavours of the charcoal grill permeate through the meat of the buttery-tender lamb cutlets and skewers. We also enjoy the beef hotpot – which Tania describes as a Turkish-style casserole – which combines slow-cooked beef with sweet onions in a rich sauce. Combined with pillowy pilav (Turkish rice) it's a lovely warming meal for a winter's evening.
A meal at Anatolia ends with Turkish tea, served black in traditional glass cups with a bowl of sugar cubes. Tania gives us a taste of their dessert menu with a sliver of the decadently rich chocolate pie, a piece of Persian love cake, and a creamy raspberry and vanilla cheesecake.
Anatolia is also open for breakfast, and Tania recommends the Anatolian Big Breakfast which is a Mediterranean-style meal of many small dishes: fresh gozleme, fresh fruits, cucumber, tomato, feta, haloumi, and egg with sucuk sausage. It comes with Turkish tea, coffee and freshly squeezed juice. Tania says the dish has been very popular with customers who have Lebanese, Turkish and Arab backgrounds who are excited to see the traditional breakfast served in Canberra.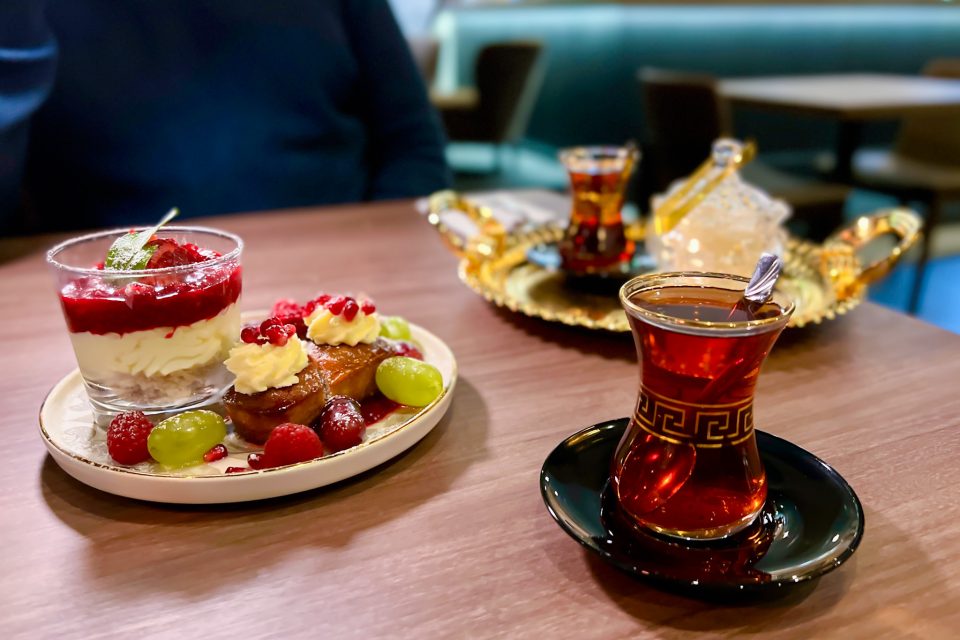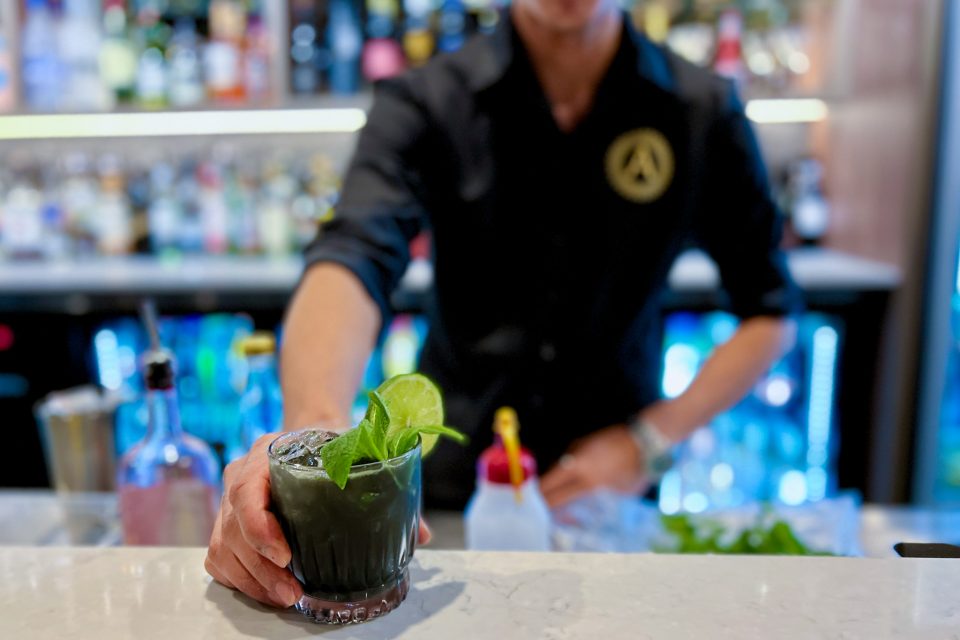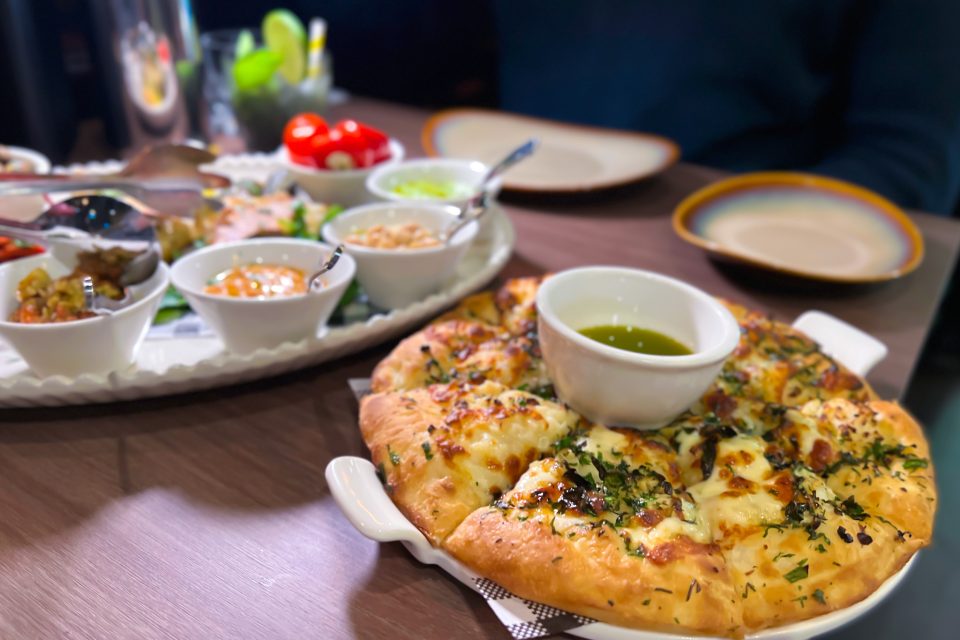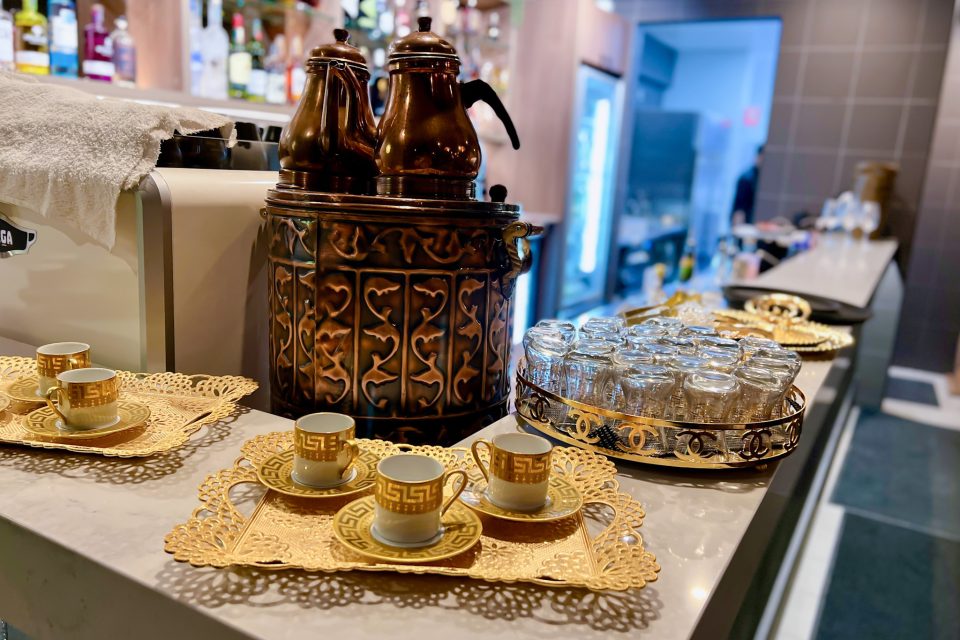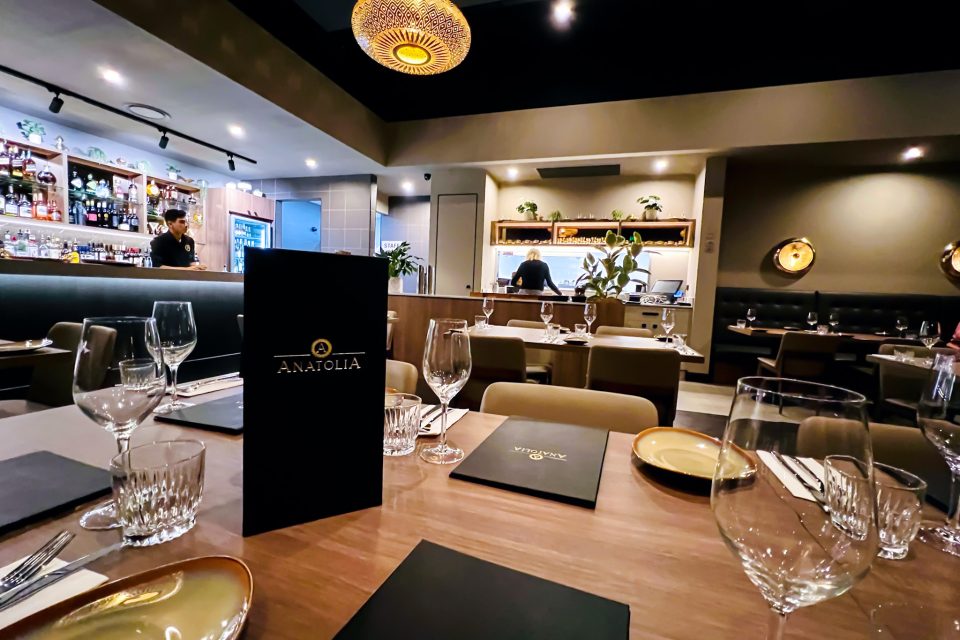 Anatolia features live music on Friday and Saturday nights, and the space is available for large functions. Tania says they're excited to be able to offer these experiences and bring a new level of dining to their customers.
"It was great to see what we're capable of, because even though we would have loved to do it at Turkish Grill, we just haven't had space before."
Anatolia is located at 9C/20 Gartside Street, Erindale. They are open for lunch from Friday to Sunday 12 to 3 pm and for dinner from Tuesday to Sunday 6 to 10 pm. Breakfast is on Saturday and Sunday from 8 to 11 am. Visit Anatolia's website for bookings, and follow them on Facebook or Instagram.
Original Article published by Lucy Ridge on Riotact.