Saint Malo slipped under the radar when it opened in August of 2022. But the holiday atmosphere, Mediterranean food and beautiful surroundings make it worth adding to your list of must-try venues.
When chef du cuisine John Santos first heard the concept behind Saint Malo, he immediately knew he wanted to be involved. Despite the French name, Saint Malo takes culinary inspiration from Spanish cuisine, which is a big part of John's mixed Filipino heritage.
"I got really excited. My grandfather is Spanish and my grandmother is Japanese. I grew up [in the Phillipines] with my family all cooking Spanish," he told Region.
"Filipino and Spanish people eat the same way: we love roast pig, we love tiny fish and the same spices.
"We eat like it's a fiesta. We wanted it to feel like you're invited to a party!"
Saint Malo is a large space covering three levels split into different venues with a large outdoor courtyard. Each dining space is subtly different, but all have impeccable decor. The second floor has a stage for live music and theatre, and the top floor is primarily used as a function space with a private bar.
The courtyard has a leafy canopy and the whole space feels private, despite its prime location in the centre of town. They describe it as 'a hidden oasis'.
"It's beautiful. It feels like you're not in Canberra … You're in the middle of London Circuit, but it feels like you're somewhere else. It feels like a getaway," John says.
The courtyard inspired Saint Malo's Sunday lunch sessions, featuring a live band playing Spanish music, a show-stopping roast suckling pig and authentic paella.
The Sunday lunch is served as a buffet with platters of tapas and pintxos (small bites from Basque country in the north of Spain) and a variety of Spanish salami and cheese. Don't miss the banderillas – skewers with pickles, olives and sardines – or the flavourful dips.
Linger over your snacks in the sunshine with a signature cocktail like the Mi Amor, a delicate strawberry, elderflower and prosecco tipple. There are also non-alcoholic cocktails, like a zero-alcohol sangria or the tropical Mango Bango.
A little self-control will be required to avoid filling up on starters – there is plenty more to come.
There's a whole side of salmon topped with lemon and capers and lots of salads to choose from. Two big pans of paella simmer away: one is vegetarian and the other is absolutely loaded with mussels, clams, prawns and octopus. And, of course, the suckling pig is hard to miss!
The spectacle is deliberate: the team wanted to showcase their traditional cooking methods and give people a glimpse of the process.
"We want to highlight the lechon (suckling pig) and show how we roast it. We want to show people how we cook the paella," says John.
John and his team work tirelessly throughout the lunch to ensure the buffet is fully stocked with new dishes.
"We continuously replenish [the food]. We're very aware of food safety so we want to keep it fresh all the time. And we want everyone to have the same experience whether you come early or late."
The Sunday long lunch menu is an excellent opportunity to try a huge range of dishes from the regular Saint Malo menu and a few special extras. And the $85 ticket price is definitely reasonable considering the incredible spread and high-quality ingredients.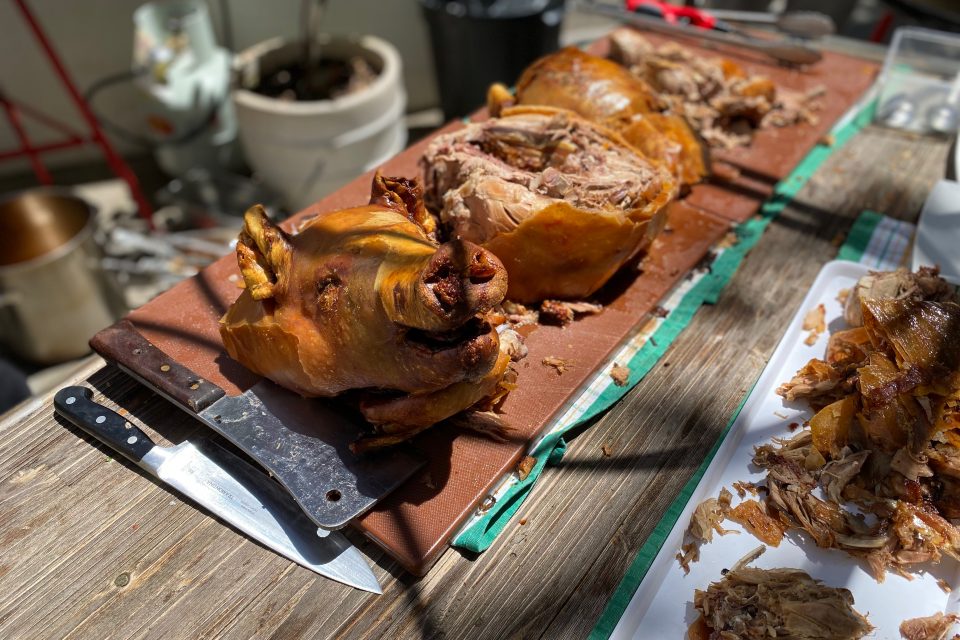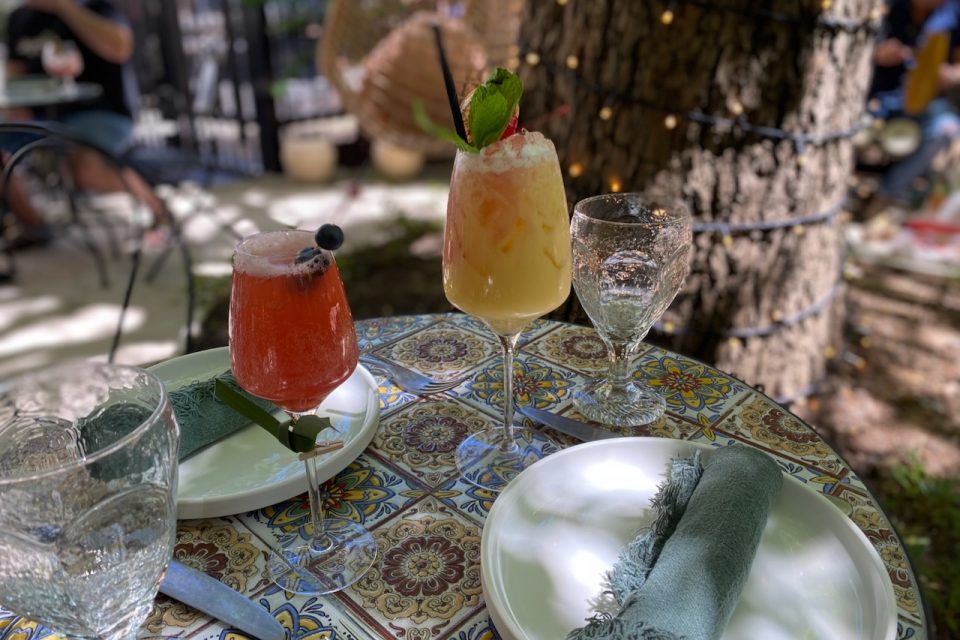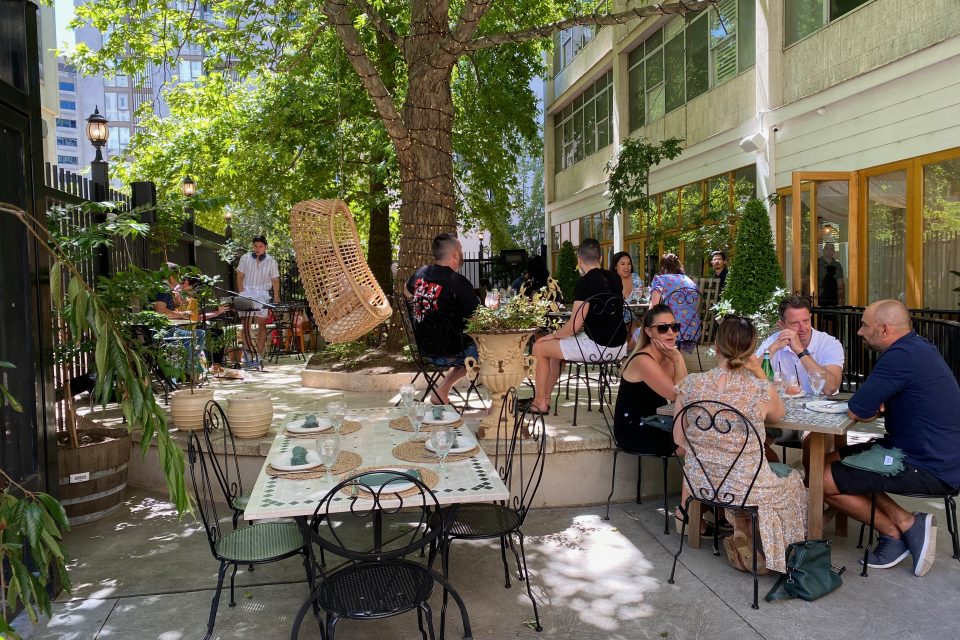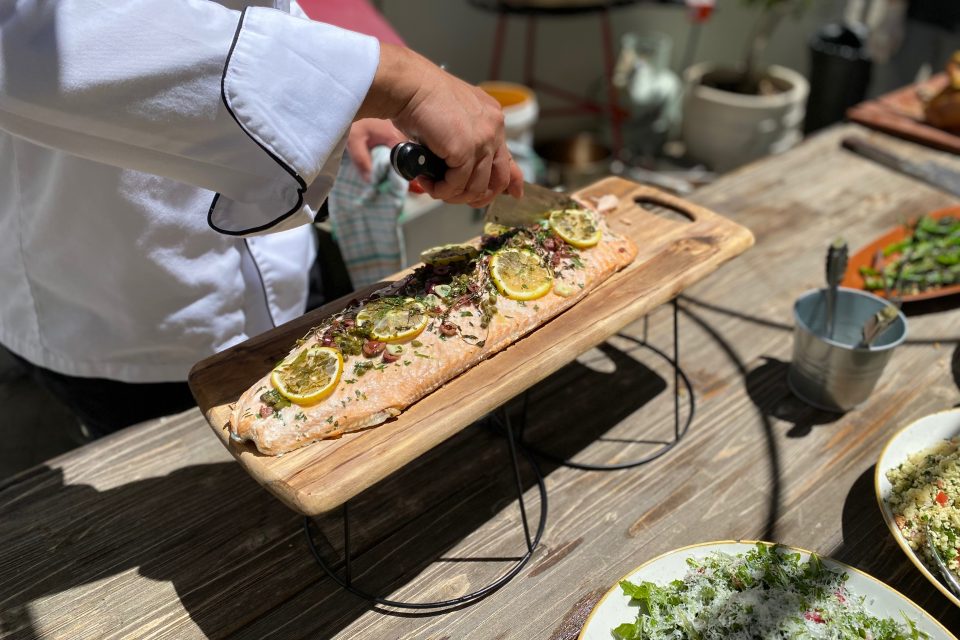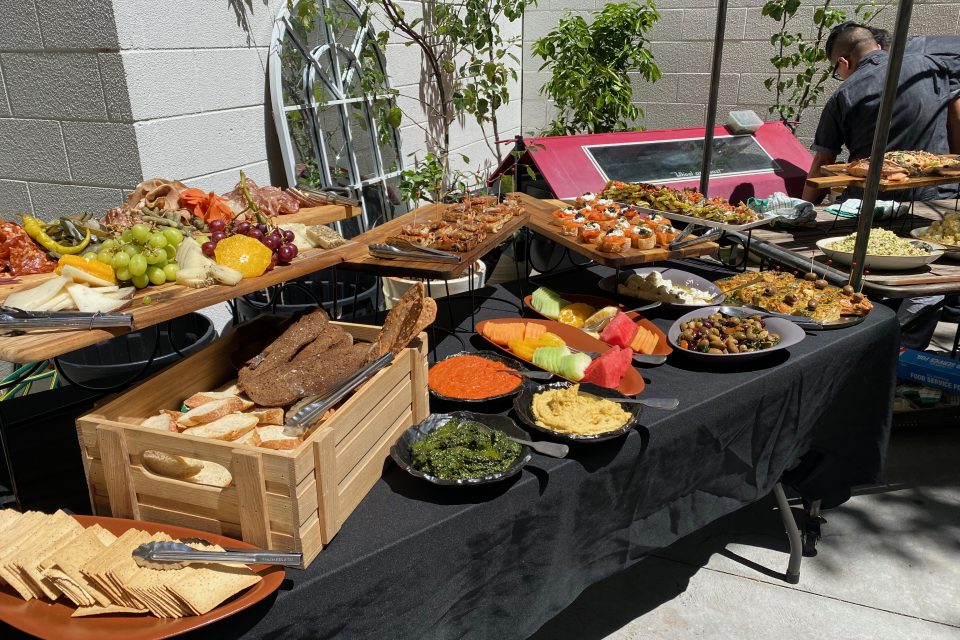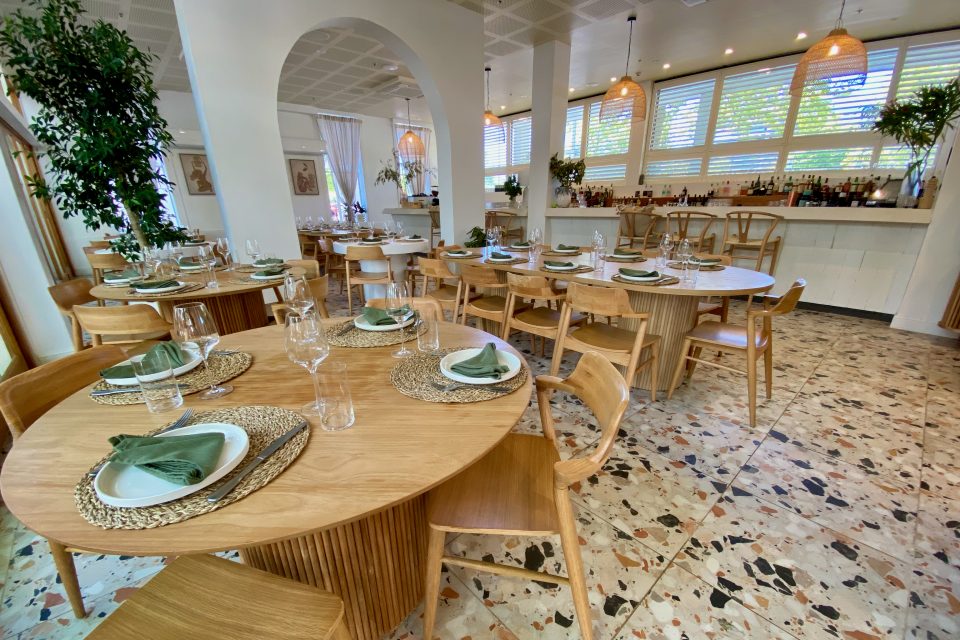 Once you've eaten to your heart's content, just sit back, have another glass of wine, and enjoy the music.
Then head home for a siesta.
Saint Malo is located at 23 London Circuit, Canberra. They are open from 12 pm to 10 pm, Wednesday through Sunday.
The al fresco long lunch is held on select Sundays from 11 am to 3 pm. Make a booking through their website, where you can also learn more about hiring function spaces. Follow Saint Malo on Facebook or Instagram.
Original Article published by Lucy Ridge on Riotact.