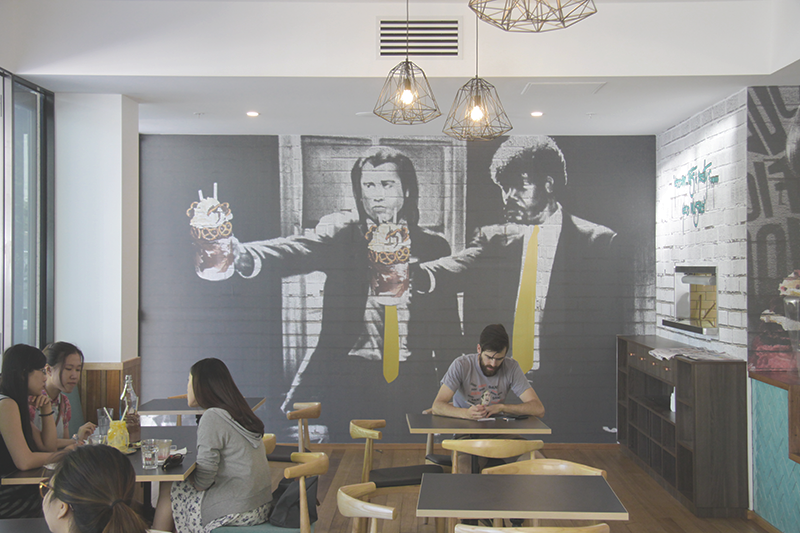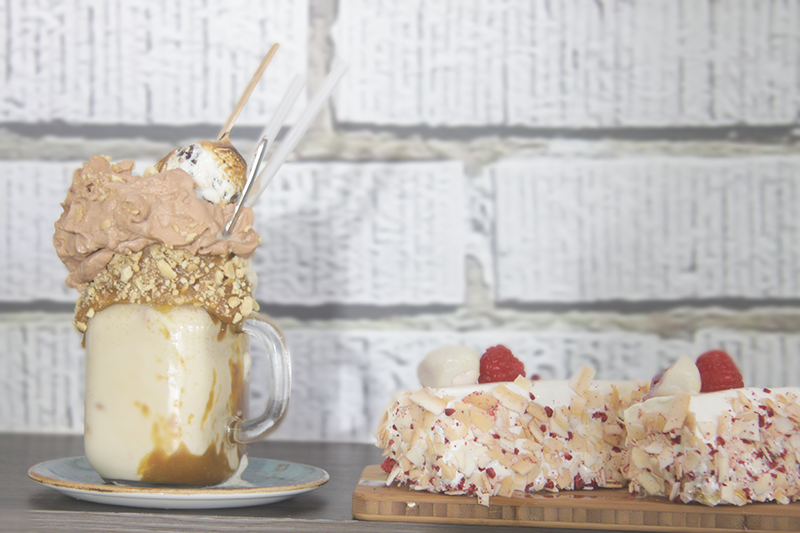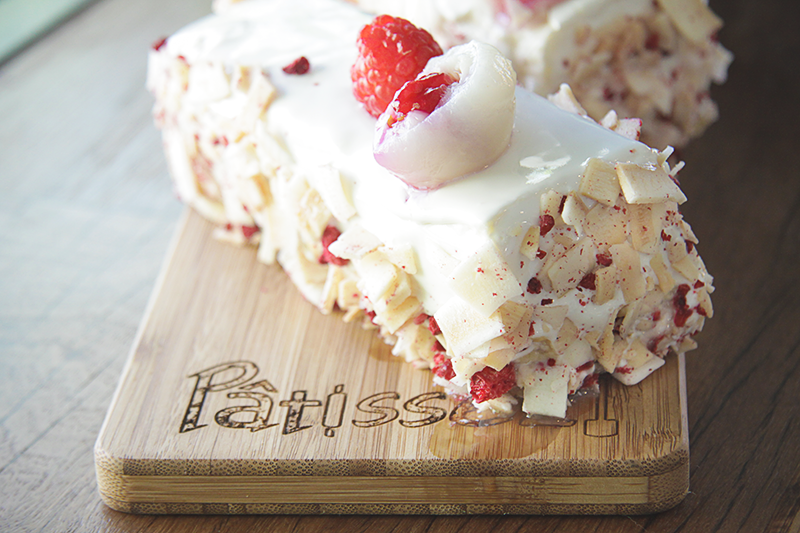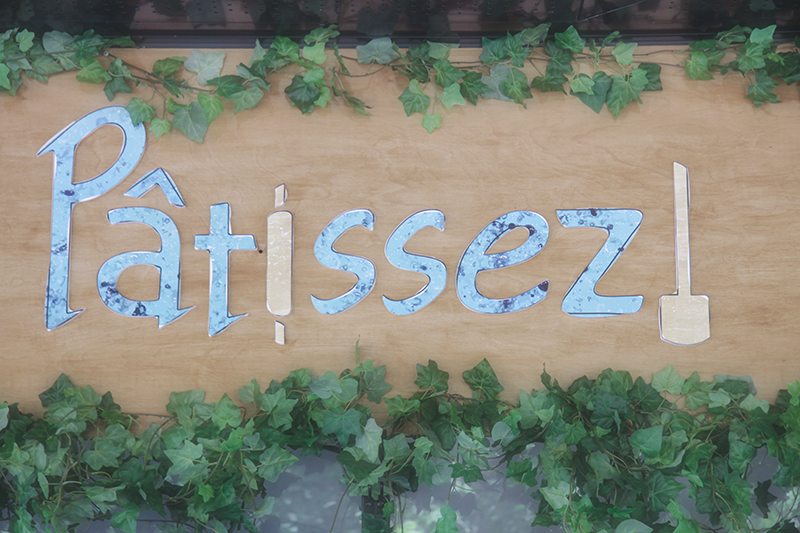 Patissez, the little patisserie and café that broke the internet earlier this year with its outrageous Freakshakes, has just opened a second location in the city. Located on the Marcus Clarke end of Canberra House, this new café is betting on the popularity of its shakes and hoping to continue the crazy ride it has been on since Freakshakes became a food group.
For the moment, the patisserie is only serving pastries, cakes, coffee and (those) shakes–due to a delay from ActewAGL–but a full breakfast and lunch menu is ready to be dished up once the gas hits the kitchen. That said, lack of a proper menu did not seem to deter the steady stream of–mostly young–customers popping in for a cake and shake on its first day of trading.
The new café is certainly larger than its Manuka sibling–light, bright and featuring Pulp Fiction inspired wall murals. From the cake display, expect all the usual favourites along with a couple of seasonal items like a 'Christmas log' and a 'white velvet'. Freakshakes are pretty much more of the same but different. A new list created for the city location includes a 'Santa's Little Freak', a Christmas special with alcohol free egg-nog, mint chocolate ganache, candy canes, ginger bread star and torched marshmallow; and a very Summery 'Wheezy Mango'–kinda like a mango Weiss Bar in a glass.
Check out the Patissez Facebook page