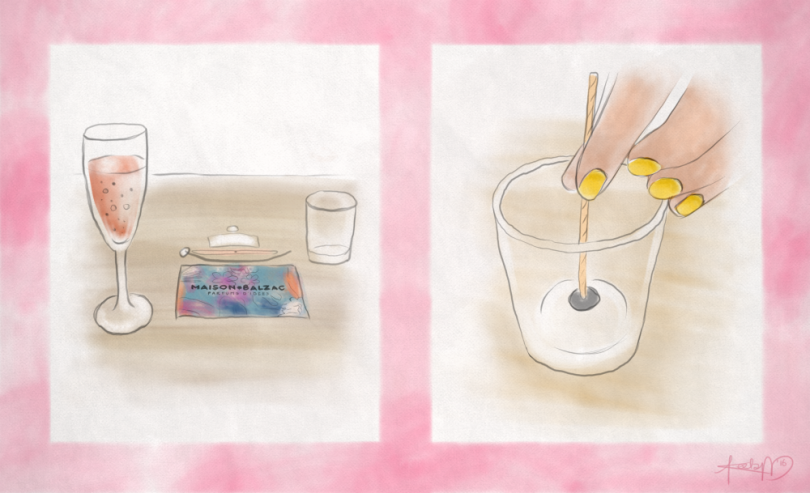 Lexi Keelan from Leiden Magazine attended the opening workshop of 'Eden' at the Canberra Centre on the weekend.
Eden is a concept created by The Canberra Centre to – as emcee Sarah Kelly puts it – 'create a chance to meditate, reflect and pause.' The first Eden workshop, a candle making course run by boutique candle maker, Elise Pioch of Maison Balzac, took place last Saturday and we were lucky enough to attend.
As we entered Eden, we were greeted with a choice of beverage. We chose to be a bit fancy and opted for the bubbly. The space felt warm and inviting, with hints of spring colours. We took our seat front and centre so we could be nice and close to the action. Atop each of our chairs and tables was a goodie bag and everything we needed to make our very own scented candle.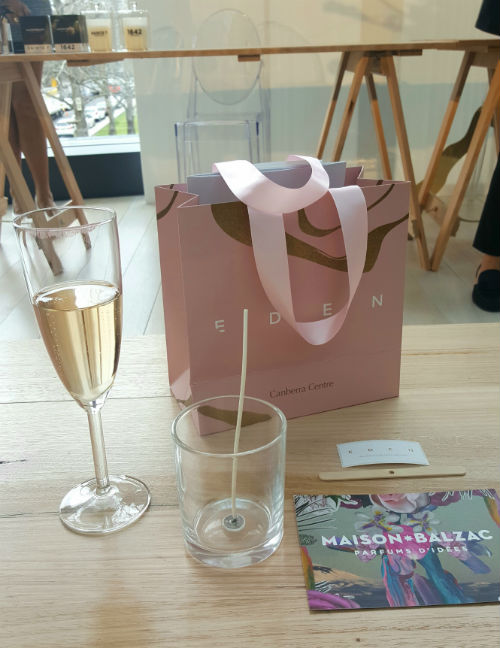 Sarah introduced the room to Elise, who then explained the five simple steps to making our candles (see below). The scent we used for our candles was created by Elise in collaboration with Eden. Elise described this exclusive scent as warm, spicy, inviting, and pleasing to both men and women.
While we waited for our candles to cool, we were presented with some sweet treats and top-ups to our drinks. Naturally, we went straight to the macarons. Elise spoke to everyone about synaesthesia: a phenomenon where the stimulation of one sense cause another sense to activate (the sight of a colour activating a scent).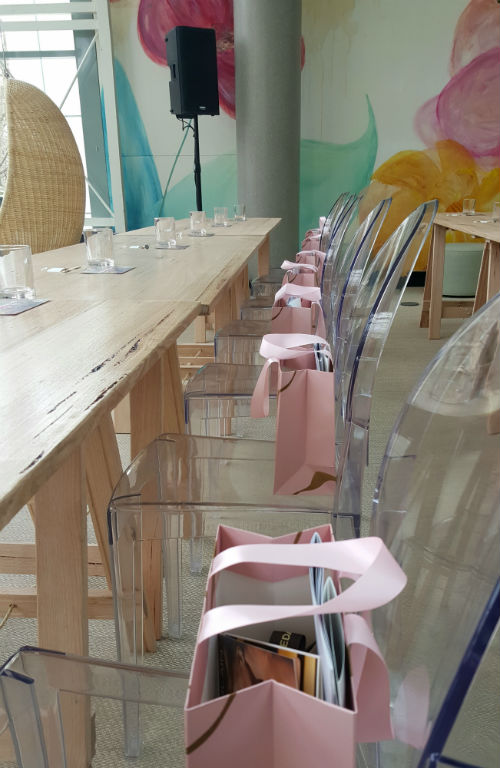 This is a fascinating and inspirational contributor to Elise's work when creating her scents. 'It [scent] makes you travel in your own mind and it takes you back to that memory of a boyfriend you loved or your mother cooking pancakes in the morning,' Elise described.
We had the pleasure of hearing Elise tell us about her beginnings as a candle maker. It was just four years ago that Elise started her venture when Colette in Paris picked up a selection of her candles to sell in their store. 'I was crying from happiness!' said Elise. Colette still works with Elise to this day.
More recently, Elise did a collaboration with Australian fashion house, Romance Was Born. When asking them about what they would like their dream scent to be, they replied 'Allen's Party Mix.' To understand what they were talking about, Elise ate some Allen's Party Mix, 'They said, "that taste, that is what we want our scent to be." And I loved that!'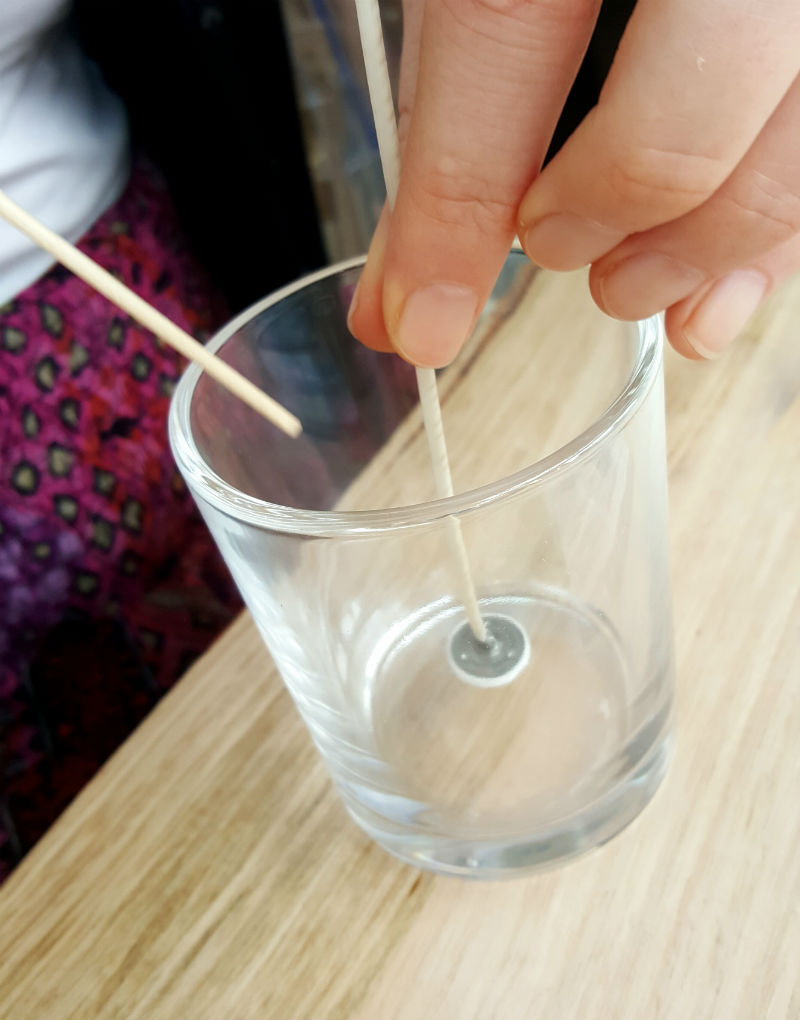 To end the day, Elise asked a few members of the audience what the scent smelled like to them. I was lucky enough to be one of them, and to me, the scent is Christmas. It's the warmth of my kitchen when I'm baking spiced biscuits, a glass of mulled wine, and the company of friends.
As we thanked and said farewell to Elise, we asked her what is the secret to making her perfumes. She replied, 'I will mix whatever it takes to achieve a memory.' So whether it be essential oils or synthetics, Elise strives to evoke a memory.
Visit Leiden Magazine to find out how to make your own candle with Elise Pioch of Maison Balzac.
Book now for the candle making workshops tomorrow, Saturday 17 September.