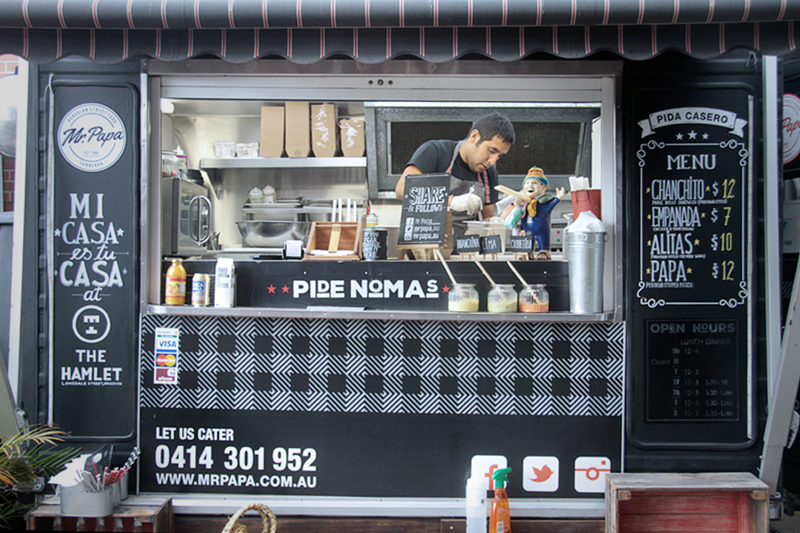 At the back end of 2016, it seems almost unimaginable that Canberra ever even existed without proper street food. Or that Canberra may find itself without it by the middle of 2017.
Yes, Canberra has always had vendors that may have qualified as street food destinations. Those old enough may remember once huddling around hotdog vans like Dolly's, The Dog House or Tampico Hut (ask your parents) but these were mostly reserved for late night revellers in the final throes (or throws) of a big night, and would struggle to define themselves as cuisine.
Over time, these old school vendors gradually disappeared – killed off by prohibitive regulations and insurance premiums – only to be replaced by half-arsed pizza stands mostly dotted around the Sydney Building as it did its best impression of a seedy night out at Kings Cross.
In the last two years however, proper street food has taken the city by storm. Operating out of refitted containers and caravans, the new operators come equipped with real cooking skill and real passion. Not only do they offer a new generation an affordable, diverse and delicious alternative, they also act as some kind of barometer of the city's hip factor.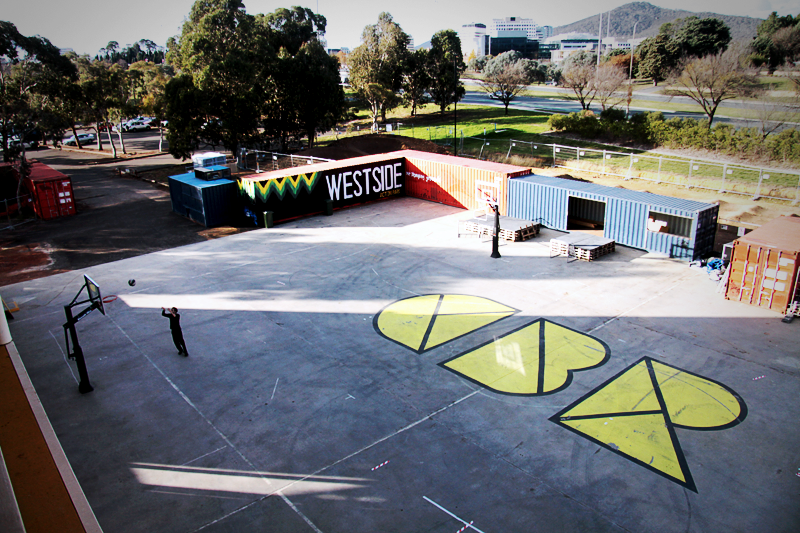 They have made their homes at two locations: The Hamlet on Lonsdale Street and Westside Container Village at West Basin. But now, both sites are getting ready to call time. And for one of them, it is sooner rather than later.
Westside has been handed its death sentence by the NCA, which wants the site cleared completely by August of next year. Effectively, that means that the latest any business can operate there is around April. In truth, some have already left, and most will be gone by January.
That Westside never really succeeded is hardly debatable. There is no hiding behind the fact that it was a good idea kneecapped by terrible execution. But that should not reflect on the fact that the food vendors mostly delivered an excellent product; and it is they that now find themselves out of pocket and looking for a new home.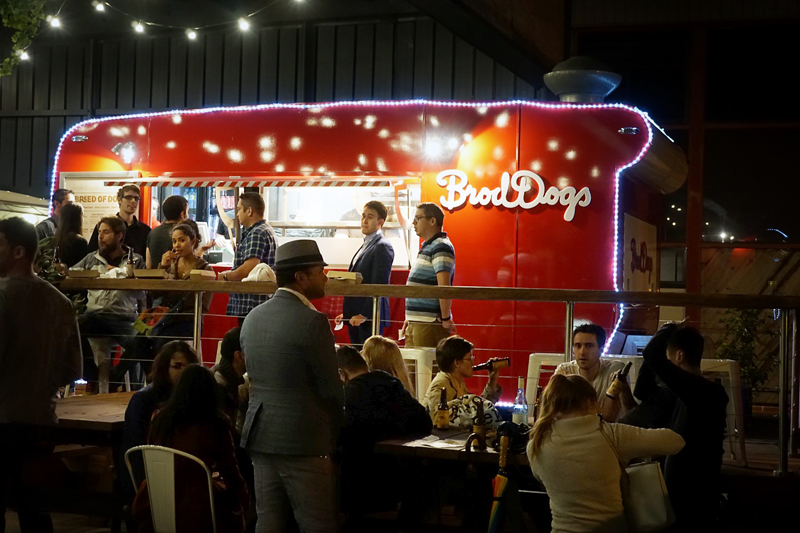 The Hamlet has had a far smoother ride. Occupying a disused tyre shop site in the heart of Braddon, it has had the good fortune of being steered by a single-minded private owner with a clear vision, and a killer location.
Nonetheless, it was always a temporary proposition – a pop up in the true sense that was living on borrowed time until the site was approved for redevelopment as an apartment building, just like the old Lonsdale Street Traders up the road. Of course, The Hamlet will be going strong for the next few months, but mid year its time is almost up, with the developer expecting to start digging footings in June or July.
Not only does this leave Lonsdale Street without the vibrant atmosphere that this unlikely installation created, it also leaves a number of quality street food vendors out in the cold. Canberra does not cater to individual hawkers in the true sense, so outside of appearing sporadically at the odd festival or market, the only option for them is to find private land to set up on, or for government to provide a designated location.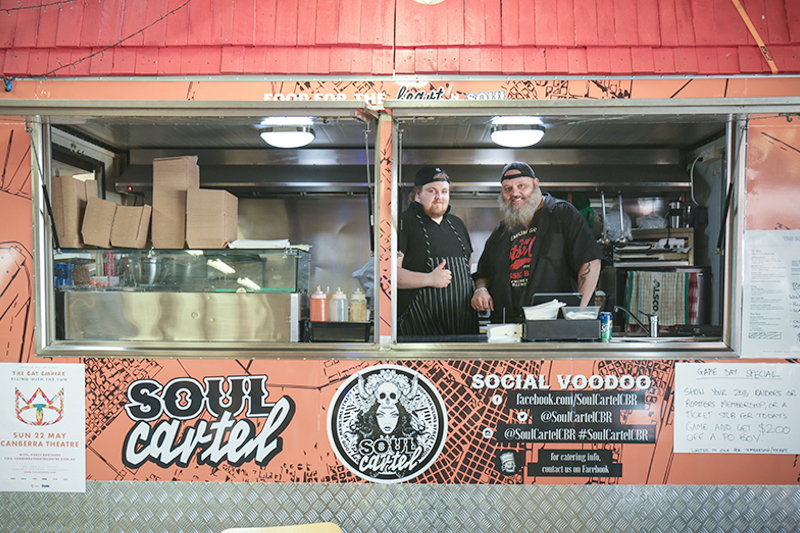 It would be a real shame for Canberra to lose the street food culture that has evolved in such a short time. Not only does it add to the culinary and cultural fabric of the city, it also acts as an incubator for small business, allowing young and visionary food operators an entry-level opportunity to hone their skills as business people and perhaps eventually graduate to full bricks and mortar venues.
As one Westside operator emphatically says, the street food operators are at the mercy of government – which should see this as a way of supporting new business – or holding out for a private owner that can get on board. His words: "Right now, the street food vendors need a hero."
Luckily for him, we have found two. They are gearing up to activate new street food venues over the next year and are sure to become the new go-to places for the street food lovers of Canberra – Here they are:
ANU Pop Up Village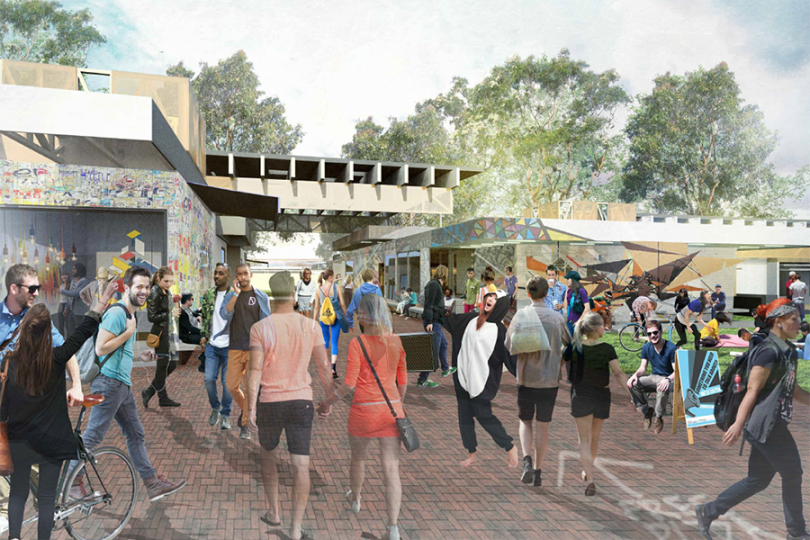 As part of wider plans that include the massive redevelopment at Union Court, the ANU is set to launch a pop up style village in the University Avenue walkway, just off Childers Street. According to Laing+Simmons leasing agent Chris Antos, the village will offer a combination of purpose built street food stalls in the public space, and also provide space for food trucks, which they are actively seeking to be a part of the amenity.
A number of the stalls will accommodate existing ANU food businesses that will be shut during the construction phase of the precinct – eventually moving them in to more permanent tenancies once the Union Square project is complete – but the plan is to create a similar atmosphere to The Hamlet, which will no doubt be welcome by the hip young things at the uni.
Antos says the venue will not just be for the uni crowd, and will open day and night across weekdays and weekends. They expect the venue to be ready by July 2017, and are hoping to transition some of the Hamlet food truck operators, as that venue winds down around the same time.
The Hamlet (rebooted)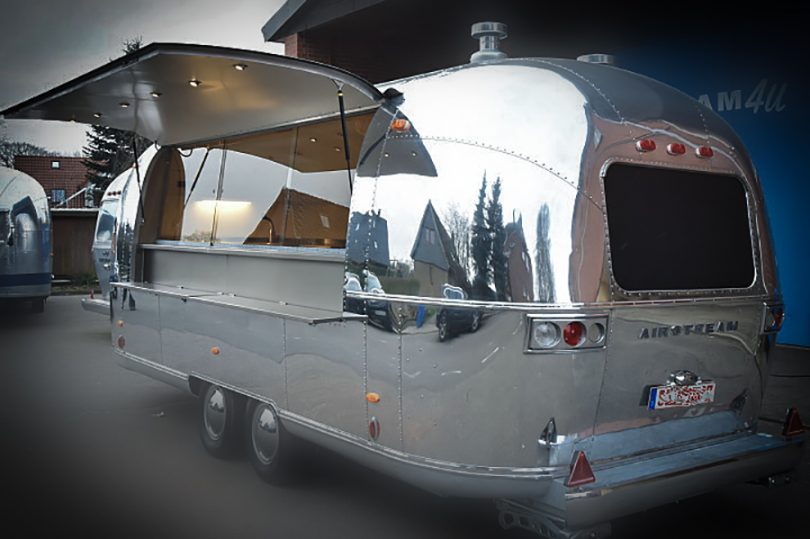 Yes, The Hamlet as we know it will be no more around mid 2017. But developer Nik Bulum of Bulum Group has quietly hinted at a massive reboot of this street food mecca in a yet to be announced new location (and n0, it will not be at the City Bowls!) He says – in his usual flamboyant style – to expect 'The Hamlet on Steroids!'
Like its predecessor, it is expected to be in a central location that will be easy to get to, and it may incorporate a number of amenities including car parking, a series of shiny chrome retro-styled streamliner vans that may serve as food stalls and even hotel accommodation; but most importantly, it will be a permanent site. If all goes to plan, he expects it to be operational at the end of 2017 or early 2018.
At any rate, it seems there will be much change for lovers of street food in 2017 and beyond. But if all this comes to fruition, we should expect the street food thing to be bigger and better than ever. And that is what the heck is about to happen with Canberra street food…