When Sonia Fiorenza was eight, her father opened the fridge and said, "Cook me something, anything, with what you find in here".
He was a talented member of the Italian Federation of Chefs in the Lazio region and raised his daughter to know her way around the kitchen.
Her earliest memories are of toddling around the markets of Rome where she grew up, smelling the herbs and tomatoes, learning to choose the freshest fish by sight.
It instilled in her an unshakeable passion for the Italian culinary arts that sings in every dish displayed at her shop – Colosseum Italian Street Food.
Sonia co-owns the shop with her good friend, fellow Roman and food master Mariangela (Mari) Cavalieri.
"I went for a job interview at the Italian Embassy and Mari's husband was there applying for the same position. We got to talking and, of course, my love of food came up. He said his wife loved to cook as well," Sonia says.
"I met her for a coffee and the following week we were in business together.
"Mari is self-taught and, oh my goodness, the things she can whip up …"
Colosseum Italian Street Food started as a smaller operation at Jamison Markets before moving to The Niche at Fyshwick. Demand for their products was so high that they now occupy the 150 sqm space at the front.
The kitchen takes up about half of this massive space, which makes sense given just about everything is made in-house from scratch.
The rest is taken up with a mouthwatering display of freshly cooked dishes using the ingredients purchased earlier that morning.
Colosseum Italian Street Food pays homage to the cucina povera cooking style. Translated as "the kitchen of the poor", it refers to the traditional cooking techniques and recipes that sprang up post-war, typically in peasant kitchens.
The style is prized for its ability to nourish on a shoestring; today, it is embraced for its simplicity of the flavours that honour the produce.
Behind the glass is a feast for all the senses. Traditional Italian cakes, biscuits, pasta and gnocchi and their bread and butter (so to speak) – pizza.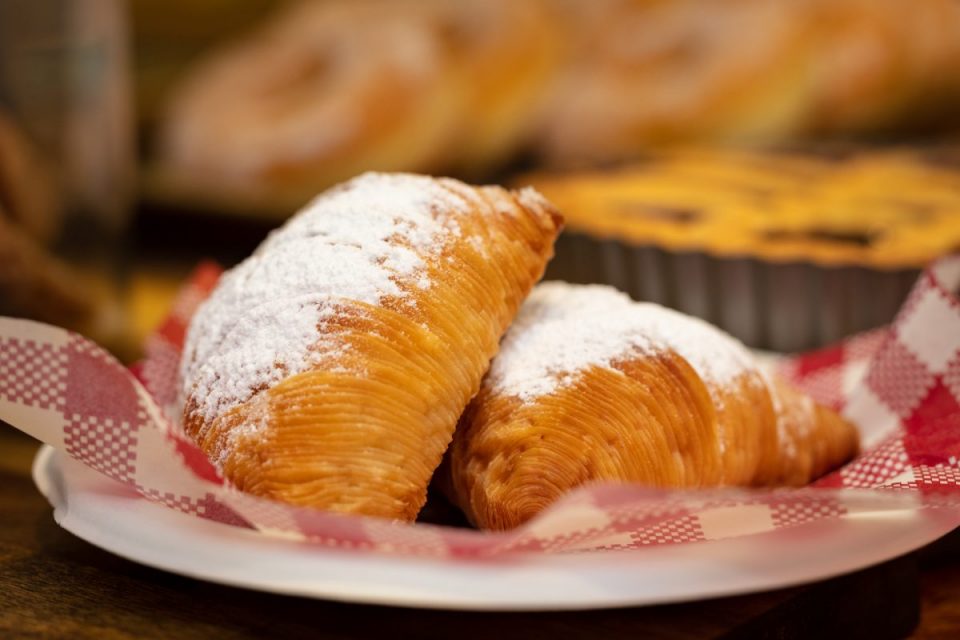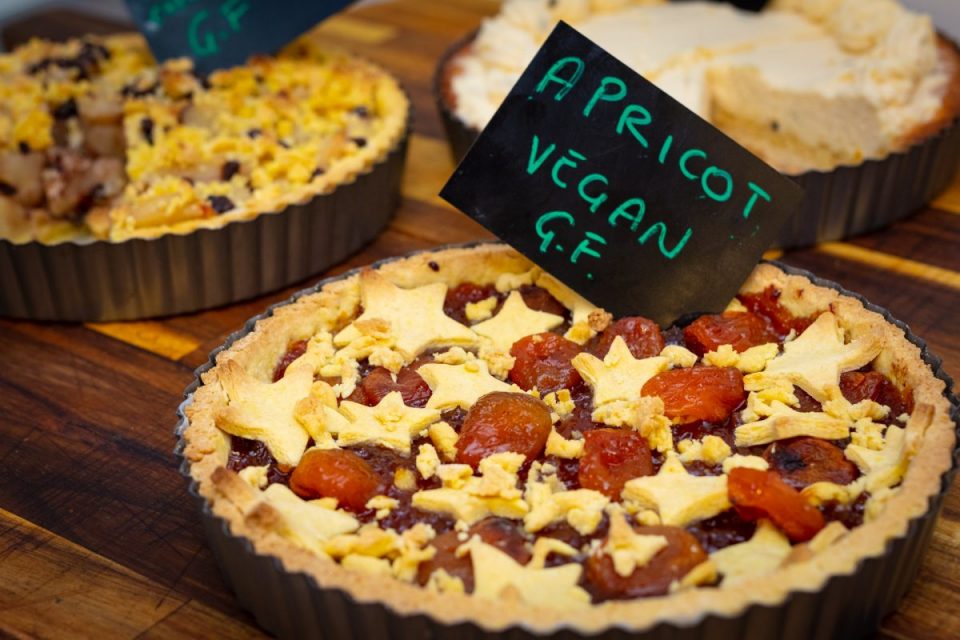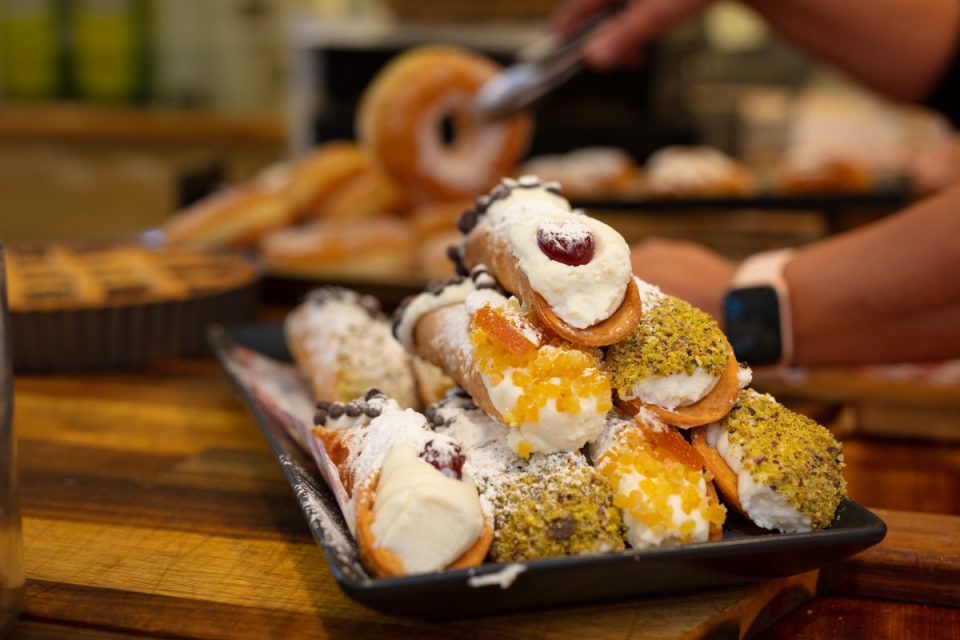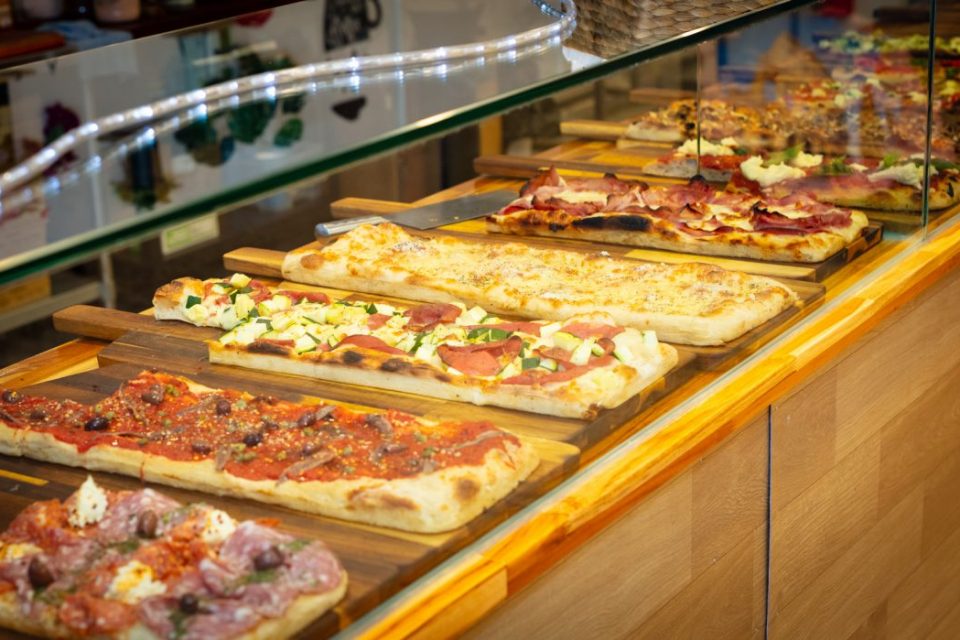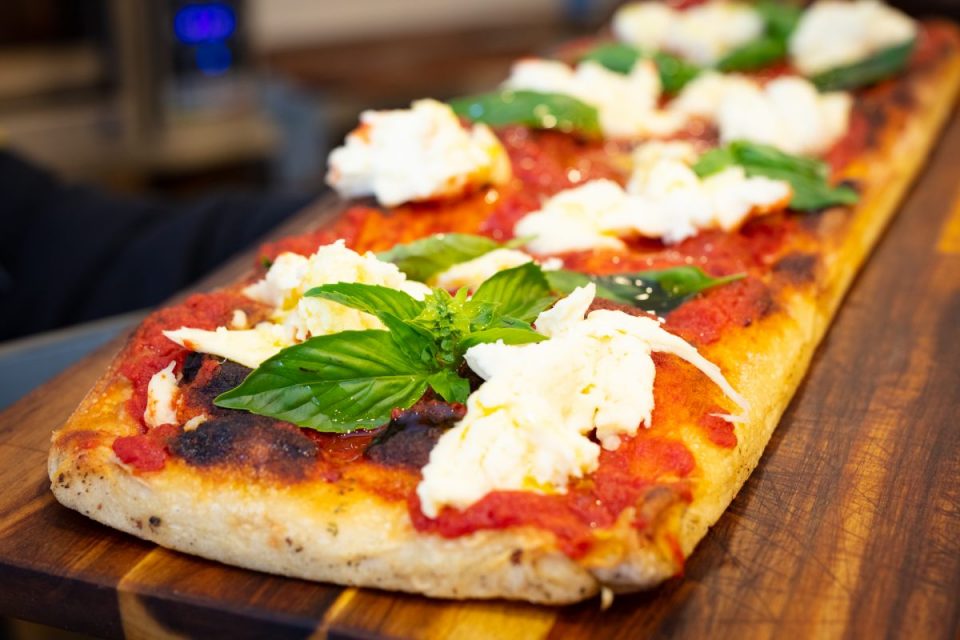 Colosseum Italian Street Food makes 125 (and counting) different kinds of pizza, served al taglio ('by the cut'), a Roman style of street food often consumed outside the pizzeria or in a nearby square. It is made in rectangular trays and you can buy as little as a slice or the whole tray.
"We can warm it on the spot for you or you can take it home. Put it in the oven at 250 degrees and in three to 10 minutes, you have perfect crunchy pizza," Sonia says.
"Perfect crunchy pizza" is a result of the dough recipe, developed by Sonia and Mari over six months.
"To the Australian eye, it looks like a focaccia base," Sonia explains.
"The dough sits for 72 hours and is turned every 24 hours. All in all, it takes about four days to make our pizza dough."
The result is a large and fluffy pizza base, light and spongy on the top and crispy at the bottom, which Sonia says doesn't sit heavily in your tummy.
"For us, food is a religion," she says. "It's important that it not only tastes good but that you feel good for eating it."
Samples of Colosseum Italian Street Food's pizza al taglio and the finest Italian food and beverages from a selection of vendors at the Fyshwick Fresh Food Markets will be available during Italian Day at the Fyshwick Fresh Food Markets.
This day of Italian fun and festivities will spotlight the mouthwatering delicacies from across the diverse Italian regions through taste tests and cooking demonstrations courtesy of Plonk, Crust Bakery, Deli Planet, Mart Delicatessen, Euro Delicatessen, Mellabella Gelato and Papa Joe's Catering.
There will be Italian music and activities for all, including Italian tile painting for kids in the Niche Markets. Best of all, entry is free (but registration is required for Italian tile painting).
Italian Day at the Fyshwick Fresh Food Markets takes place Sunday, 28 May, from 11 am to 3 pm. For more information, visit Fyshwick Markets.
Original Article published by Dione David on Riotact.