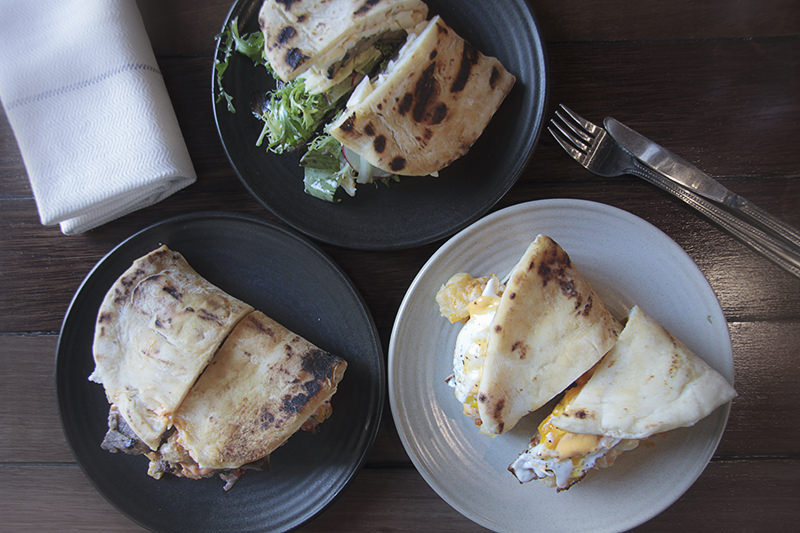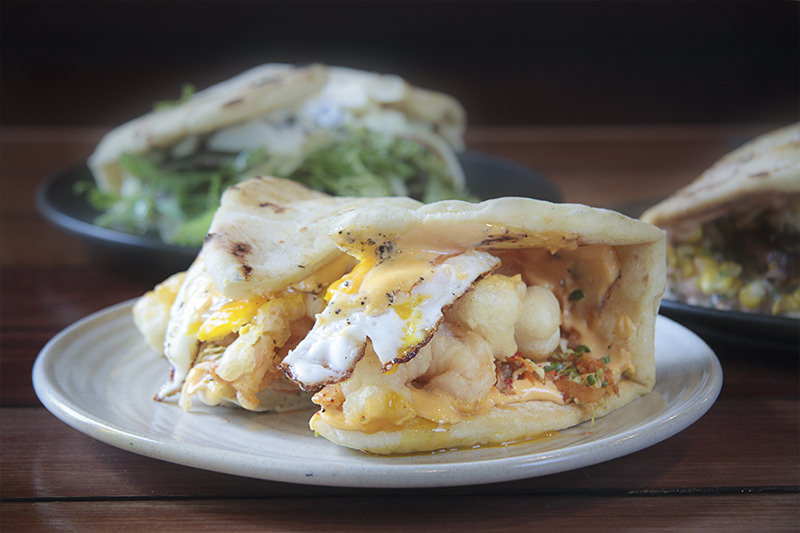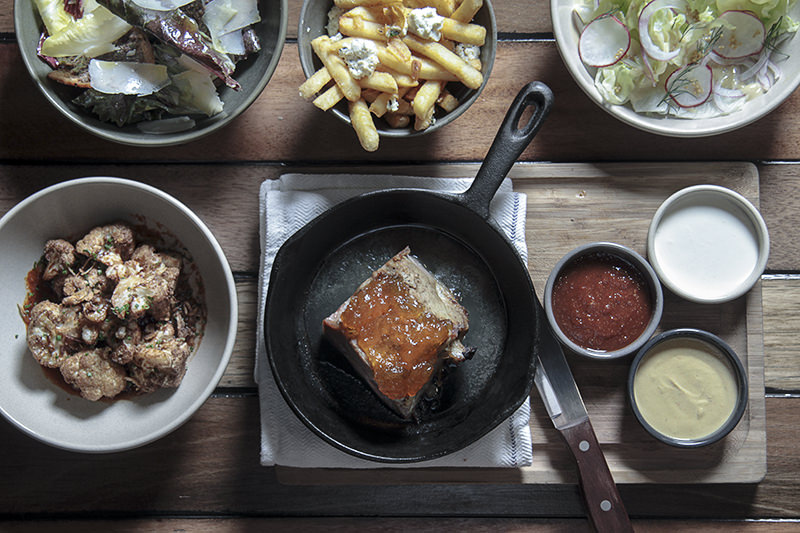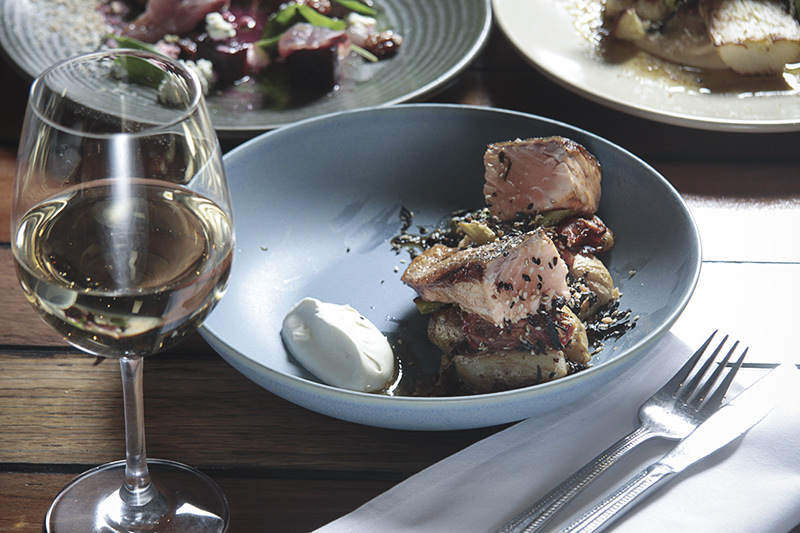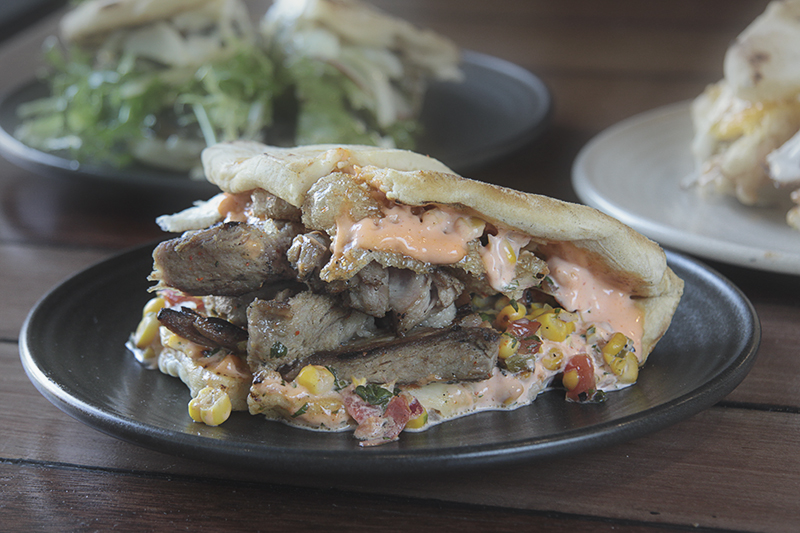 If you've walked past the hoarded windows of Wood & Coal at the rather conspicuous Canberra Centre entry that separates it from Jamie's Italian and wondered 'whatever happened to that place?' you probably weren't alone.
Wood & Coal had an interesting first year; kicking off with much charcoal-fired meaty fanfare only to get totally extinguished when a faulty exhaust sprinkler did its best impression of Niagara Falls just before a busy Friday lunch service around six months ago.
Today, Wood & Coal finally re-opened for dinner, looking pretty much like nothing has changed since 'the great flood.' A look at the menu though, shows that much thought has gone into refining the original concept, with emphasis placed on price point, led by a range of seriously filling and affordable 'bacos' adding to the lunchtime offer.
The baco–a bao-taco hybrid that has become a thing in a number of hip new restaurants in the USA–appealed to the team during a recent trip to check out food trends on America's west coast. Wood & Coal is now offering four of them–only for lunch and only 11 bucks–or 12 for the prawn version. They are tasty, they filling and they are affordable, with a price that should keep the Bunda Street lunch crowd happy.
Fillings include slow cooked pork shoulder with sriracha mayo, cheese, corn salsa and crispy pork rinds; chicken thigh with smoked aioli, avocado and rocket salad; battered prawns with spicy mayo, kimchi coleslaw, scallion and fried egg; and a vego option with balsamic portabella mushrooms, radish salad, cheese and hard-boiled egg.
While bacos represent great value for money for the lunchtime diner, the menu is looking quite a bit more affordable across the board. A bunch of new entrees sit between 11 and 15 dollars with a number of vegetarian options, and mains come in around the mid 20s for dishes like pan fried salmon with semi-dried tomatoes, potato, horse radish cream and asparagus, or a hearty spit-roasted pork shoulder with apple cider jelly, iceberg salad and homemade condiments.
Of course, if you are seriously into your steaks, there are some mighty cuts–some up to kilo in weight and designed to share with sides included–so you can go to town if that's your thing. But you don't have to, as there are now lighter and more modest options. And that's a good thing.
Wood & Coal is located at
125 Bunda Street, Canberra Centre
They open 7 days for lunch and dinner
See website
See Facebook