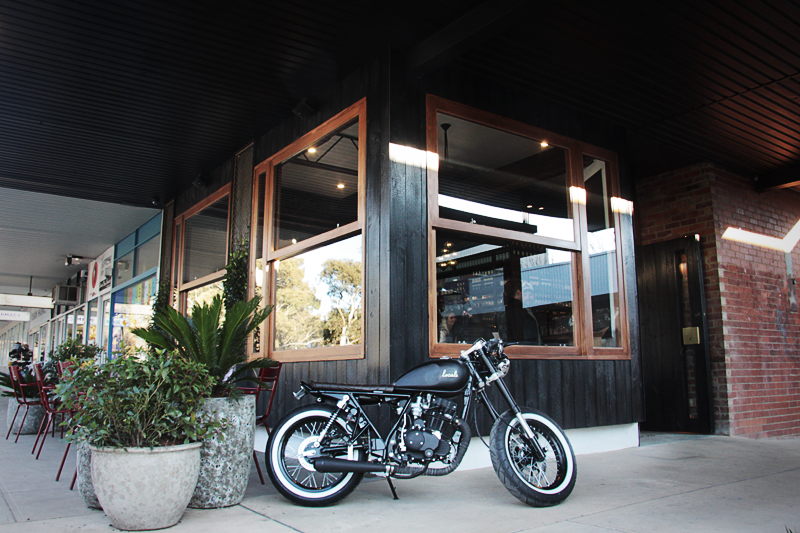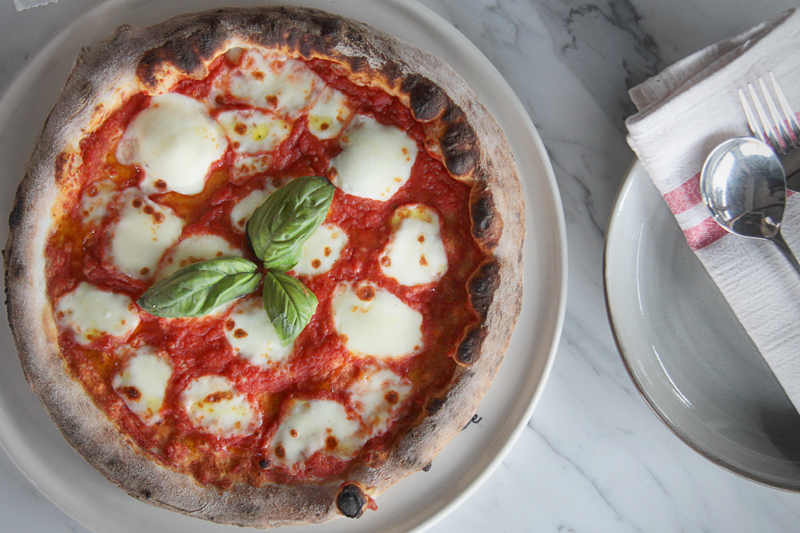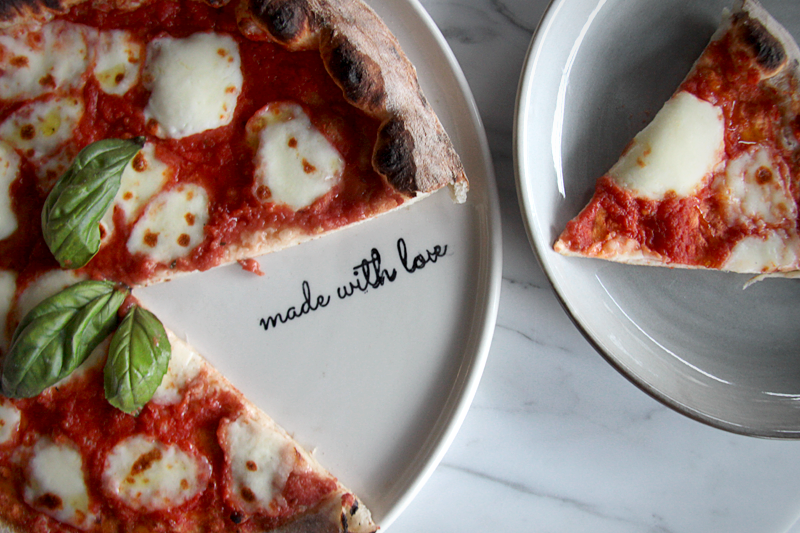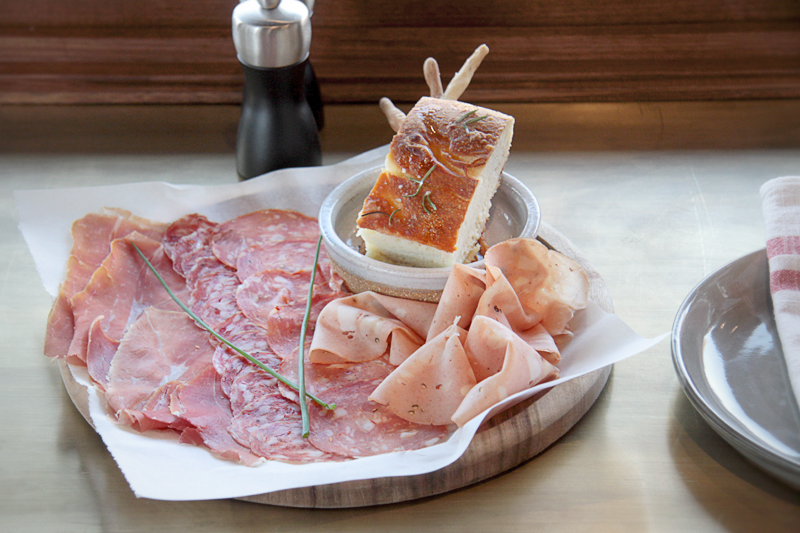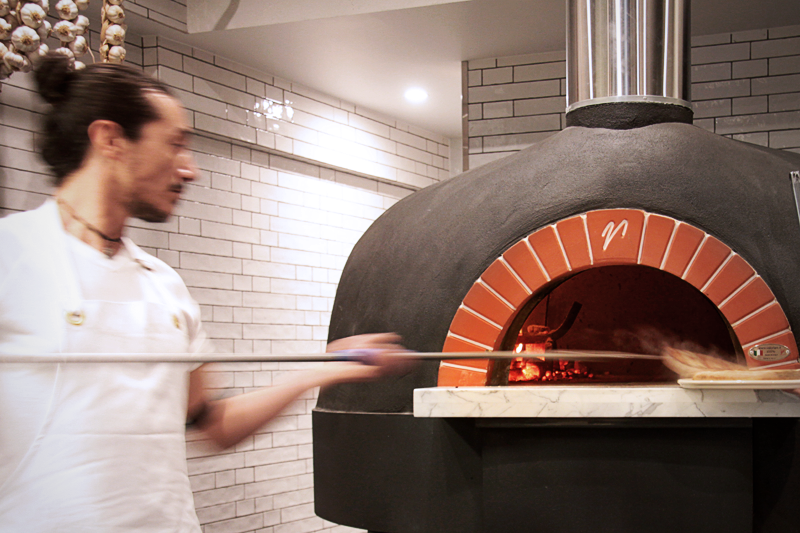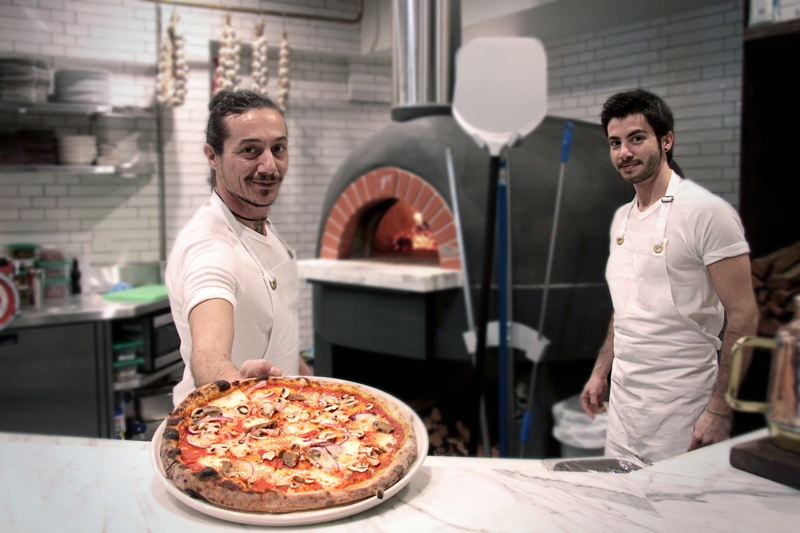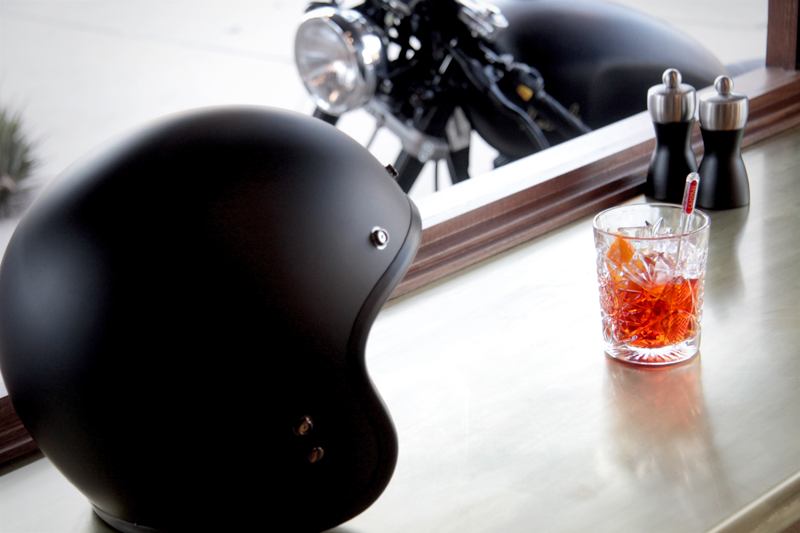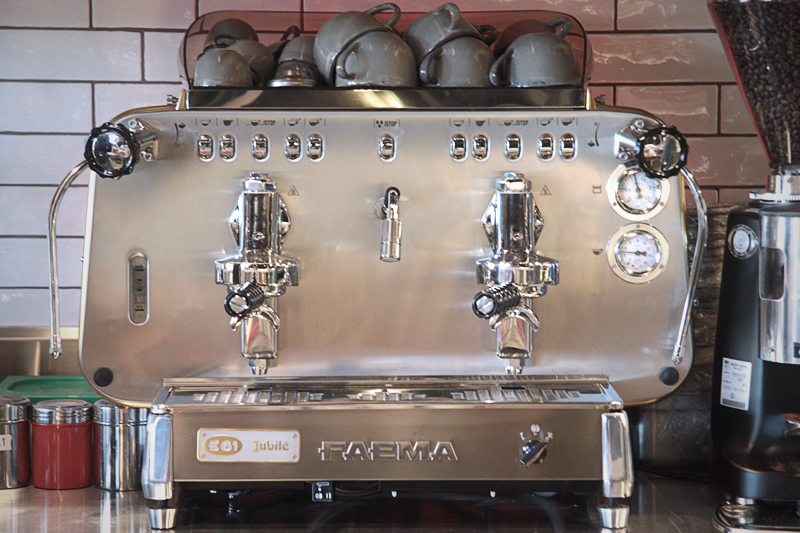 Locale has just opened at Deakin Shops, in the corner space previously occupied by seafood restaurant Cape Cod, the latest offering of hospitality veterans and long time partners Omar Muscat and Michael Nager. The pair seem to have made Deakin their own in recent times; with their very popular Double Shot café having built quite a following during the day. They have upped the ante though for the after-five crowd with Locale, a stylish pizzeria and bar that promises to become just what its name implies: the local for the residents of Deakin and the surrounding suburbs.
An hour before their opening service, the place is buzzing with the activity and nervous tension one expects on opening night. Omar Muscat is busy with the final details, making sure all is ready to go. He tells me that he really feels that Locale is a place that can encapsulate a sense of community and become a neighbourhood hub for Deakin. He and partner Nager have created a little corner that embraces European style, bringing a bit of sophistication to the neighbourhood eatery landscape.
Inside, the interior is a combination of white marble, copper, dark wood tones and leather banquettes. A seriously sexy bar is prepping for aperitivo and the wood fired oven is stoked and ready to go. Outside, an immaculate custom motorbike is parked on the corner near the entrance, adding some bad-ass attitude and acting as signage, the restaurant's logo scrawled across its fuel tank.
Food here is strictly Italy. A range of antipasti that include cured meat plates, chilli and garlic prawns, marinated olives or calamari fritti are all familiar sounding and high quality. Beyond that, a short but special list of handmade pastas include delicate and modern takes on classic potato gnocchi, lasagne, ravioli and other favourites. Wood fired pizzas feature about a dozen classic 'pizze rosse' like Margheritta with buffalo mozzarella alongside three 'pizze bianca' offerings.
Gluten free gets a look in with pasta and pizza–the latter getting a quinoa base. "The chefs we've taken on are young guys, hip and passionate," says Muscat about his kitchen team who are recent arrivals from Italy. Sure enough, their English skills aren't too hot, but their pizzas are on the money.
"Locale is all about a relaxed bar environment for a casual beer, wine of aperitivo," says Muscat. "A place to come down on any night of the week and grab a hassle free bite, or a drink, and catch up with the locals."
Locale is located at Deakin Shops
It is open seven nights from 5pm
For bookings call 02 6162 2888
The Locale website is launching today