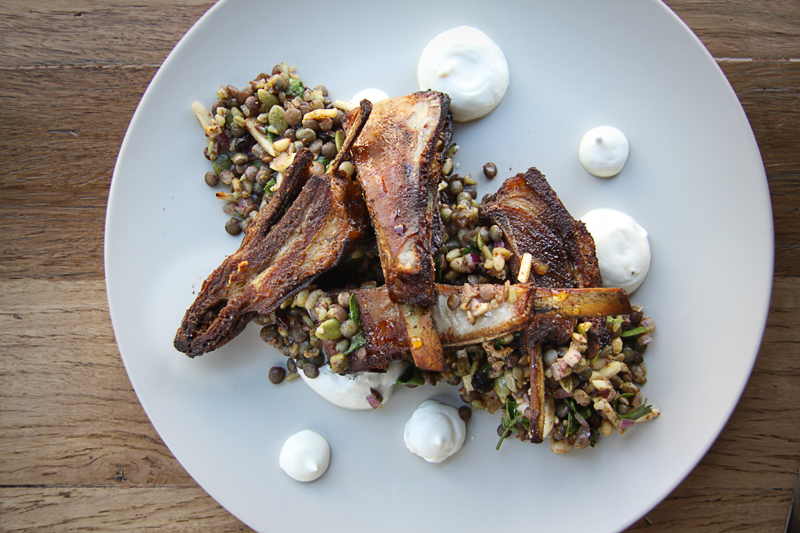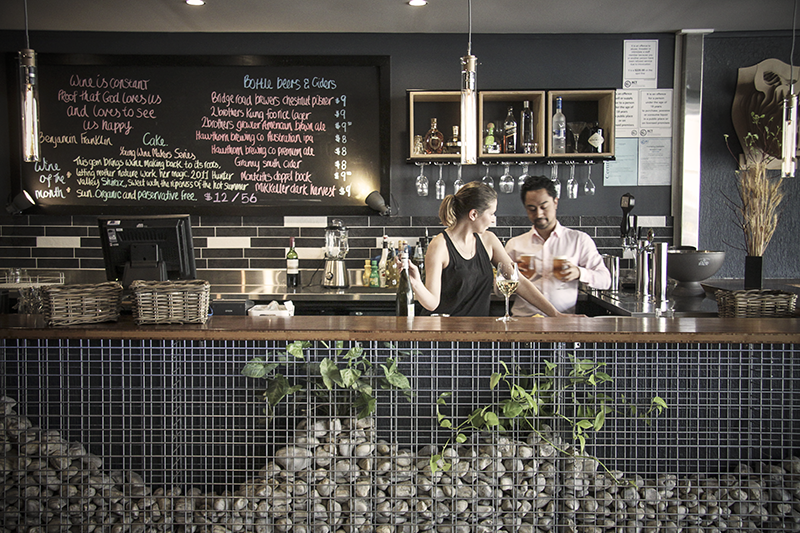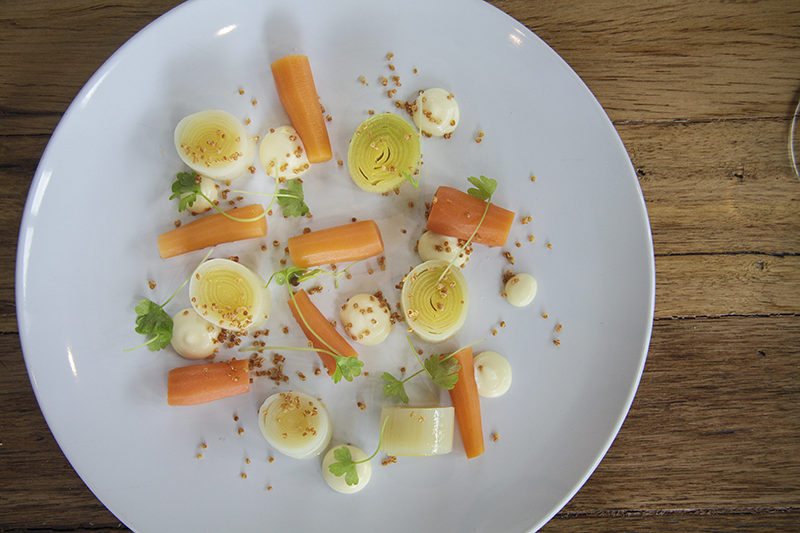 There is a certain conventional wisdom that goes something like this: "If a restaurant is busy, then it is bound to be a great place to eat; and if it isn't then there is probably something wrong." Well, when it comes to Vitis Eatery in Braddon, you can throw that little tidbit of advice out the floor-to-ceiling bi-fold window!
You may have walked past this place a hundred times, probably on your way to any number of the food or drink establishments on Lonsdale Street that have been receiving love and attention from Canberra's food lovers of late. You may have peaked through the large window façade and made a mental note to try it when you get around to it, or perhaps not given it another thought.
"Like us, all of the other patrons at Vitis eatery seemed to be having a great time, and as the night wore on, they all left in good cheer."
If any of this applies to you, then you have missed out. While I had already tasted the food at Vitis Eatery a few months ago when they first opened, I found myself sharing a meal here last Friday night with a respected Canberra chef and a Sydney based seafood providore to some of Canberra and Sydney's best restaurants. Halfway through our meal, we were all wondering the same thing: Why isn't this place packed to the rafters?
Here we were on a Friday night, on a street that was busy with activity, with food that was exceptional and affordable; yet we found ourselves in a half-full dining room. Like us, all of the other patrons seemed to be having a great time, and as the night wore on, they all left in good cheer. The service, while not flawless, was consistently and genuinely friendly and warm, in keeping with the casual atmosphere.
"There must be something wrong," we thought. "This place really should be busier!" We decided to snoop around on the internet for a clue. Nothing. In fact, top marks and glowing testimonials all round–4.9 out of 5 on their own facebook page reviews, 4.5 out of 5 on tripadvisor–better than many far more fancied establishments.
As we tucked in to our second helping of crispy skin rolled chicken breast with peanut and garlic pesto, having already devoured the twice-cooked lamb ribs with grain salad and the pork belly with apple and fennel slaw, we decided it must simply come down to awareness–or lack of it. It certainly wasn't the food.
Perhaps the only downside to the experience was the rather limited wine list, although we have word from owner Lucia Kovacova that this will be changing soon. In any case, considering the casual setting, this was not a deal breaker in any way, and a good cold beer did just fine.
It seems this place has missed all the frenzied hype that is surrounding its trendy address at the moment. Whilst Braddon is currently the foodie precinct du jour, there definitely seems to be a gap in awareness between some operators in the neighbourhood and the current darlings of the media.
That said, Vitis eatery has quietly gone about its business, delivering a quality menu of Eastern Mediterranean flavours–in a relaxed space that feels somewhat like an indoor garden–that is worthy of a far higher patronage than it is currently receiving.
Vitis Eatery is open Tuesday to Sunday for lunch and dinner
Check out their entry in our City Guide
Check out their website