In case you weren't aware, today is National Hotdog Day. No kidding, it's actually a thing, so embrace this day of culinary significance and make a point of getting to your favourite hotdog joint at some stage. If you're not quite sure about where to go, here are three suggestions that are sure to please…
1. At Lunchtime… BrodDogs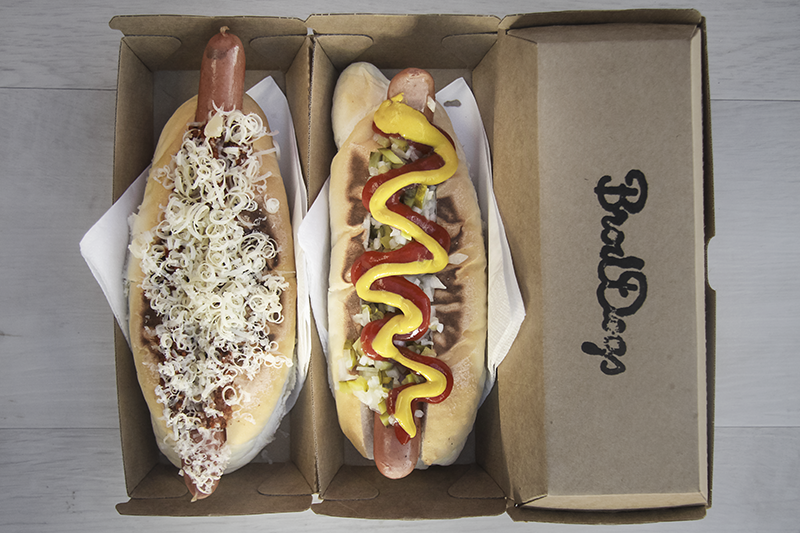 This little red pimped up van is the unofficial anchor tenant at The Hamlet. Get down here for lunch and take in the whole carnival atmosphere while munching on one of their unique and delicious hotdogs that come in two sizes–Big dog or Puppy. Prices range between six and 11 bucks and you can choose from Vienna frankfurt, spicy kransky or pork-free frank. Ingredients are decidedly un-food-van-like with sweet potato ribbons and gruyere cheese typical. Fondue is a big deal here, classic sauces, mustards and relishes help keep it real; and a vegetarian version bypasses the 'fake sausage' trap, being stuffed instead with all the tasty 'vego' accompaniments.
Located at 16 Lonsdale street, Braddon
Check out their Facebook Page
2. After work… Honkytonks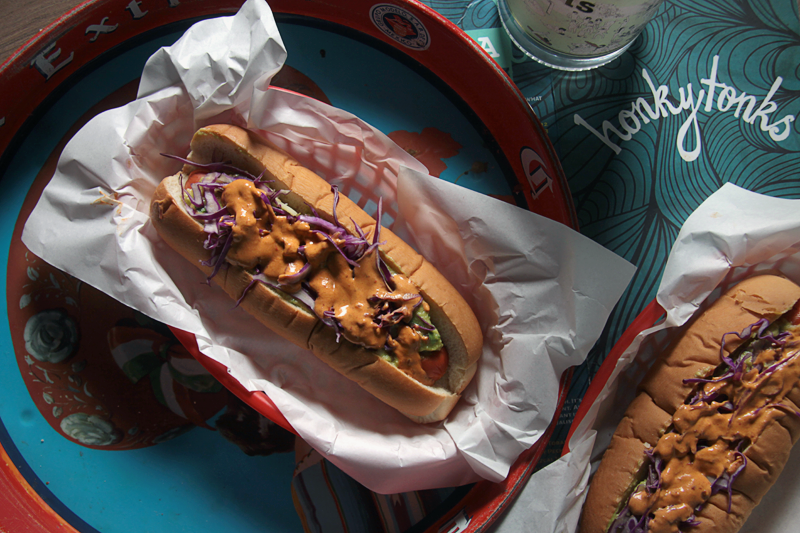 Okay, Honkytonks only have one hotdog on offer, the Honky Dog. They used to have a few more but they now just do this one as it stays within the realm of Mexican flavours their bar menu is tied to. One trick pony it may be, but it's damn good. Chipotle sauce gives a super smoky accent, jalapeños spice things up, and classic pico de gallo gives your rooster's beak a hankering for a shot of tequila to wash it all down with. Speaking of tequila, these guys have a serious list to choose from, so forget going home for dinner, this Garema Place bar has all the sustenance one needs. At eight bucks for a hotdog jammed with smoky goodness, its cheaper than cooking and sure beats cleaning up.
Located at 5 Garema Place Canberra City
Check out their Facebook page
3. On the way home… The G Spot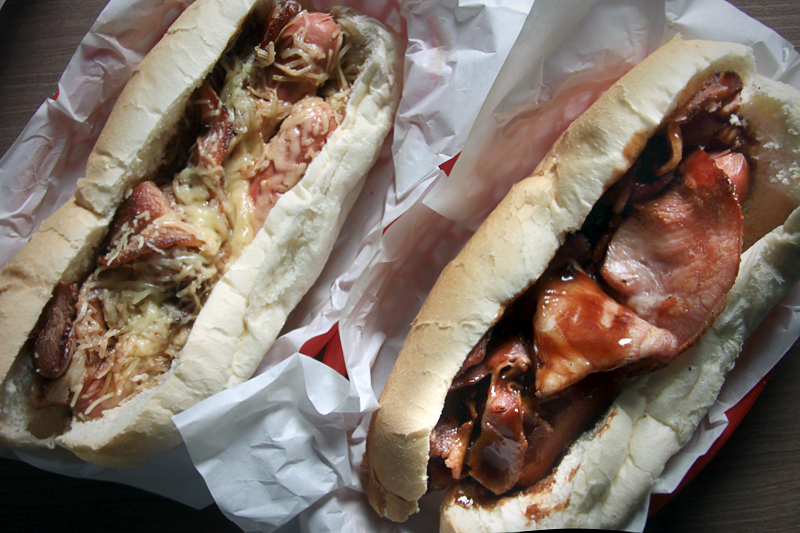 The home of the old school hotdog, G Spot has been doing its thing for a couple of decades and has a massive following with car club cruisers and Gungahlin locals in need of a little post-drinks sustenance–apparently their hotdogs ward off hangovers. These bad boys may not win a beauty contest, but they are packed full of flavour; and buns come out of the oven at 3pm every afternoon making them super fresh. Hotdogs start at five dollars for the basic Hottie with sauce and max out at ten bucks for a G-Dog (two franks, bacon, cheese and barbecue sauce). Bacon lovers should order the Pig Dog as it comes with a 'shitload of bacon.' Cheeky wisecracks from owner and old-dog Andrew Dale come at no extra charge.
Located at Gungahlin Lakes carpark
Check out their Facebook page