The new kid on the block in Canberra's food scene is a hottie. An ice-cold hottie.
The hype around Anita Gelato is warranted! I have been twice so far, just to make sure.
Anita's is glorious gelato – full-bodied and creamy; gelato with love handles; gelato you can grab hold of. Anita's gelato does not dissolve away once it hits your mouth, instead, its robust creaminess lingers on your tastebuds.
Anita Gelato had its humble origins in Mama Anita's Mediterranean kitchen, where Anita and her son Adi developed their now internationally swooned-over gelato recipe.
Originally created to delight family and friends, they branched out to operate a gelato cart at the market and 15 years later Anita Gelato went global. You can find its creamy goodness in Sydney, Brisbane, the Upper East Side in New York, London's Covent Garden, Tel Aviv and several European cities.
And now Anita has really arrived, bringing its signature green, pink and gold hues and uniquely scrumptious gelatos to Bunda Street!
General manager Andra Corban has been with Anita for seven years. She says that every Anita store is unique. The rounded edge to the windows frames sets our Canberra store apart.
"I am very surprised with the vibe here and with so many happy customers in the middle of winter," Andrea says. "We aim to bring happiness in a scoop. Our gelato is made daily from fresh, local ingredients. We put a lot of love and a drizzle of house-made sauce into each scoop, and I think the customers feel that."
Come prepared to wait a little. Servers patiently give samples out with a smile as each customer curates their perfect combination, and when you arrive at the expansive gelato cabinets, you will want to be afforded that opportunity too.
Thirty-two beautifully presented flavours fill the front displays. This variety demands more than one sojourn to experience a broad range of flavours.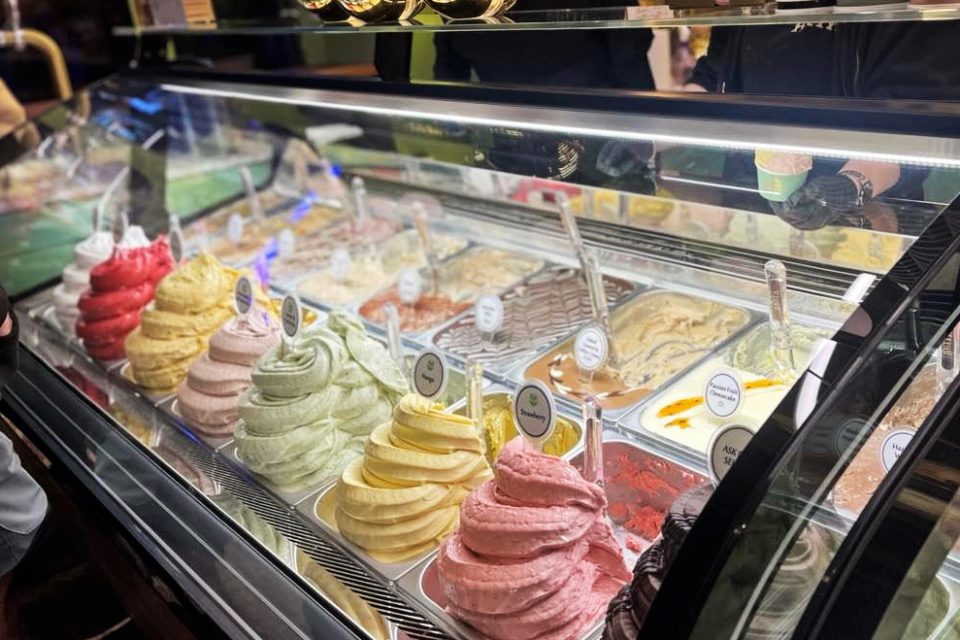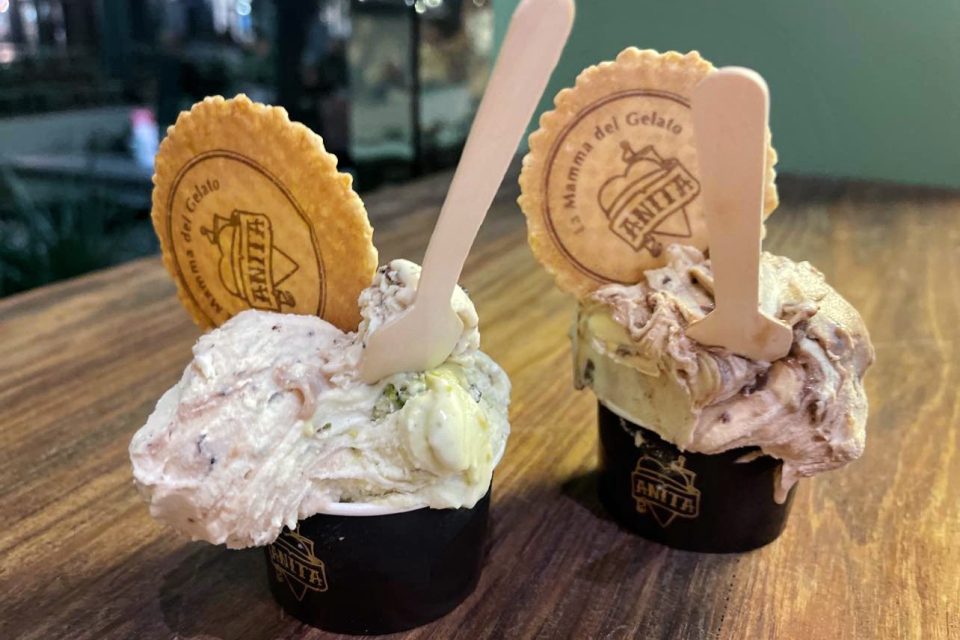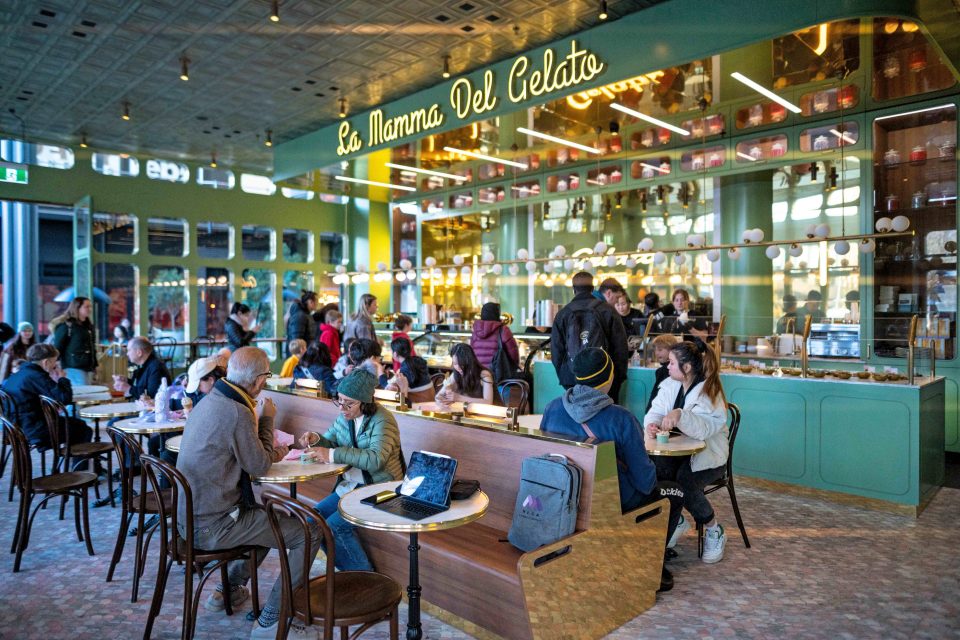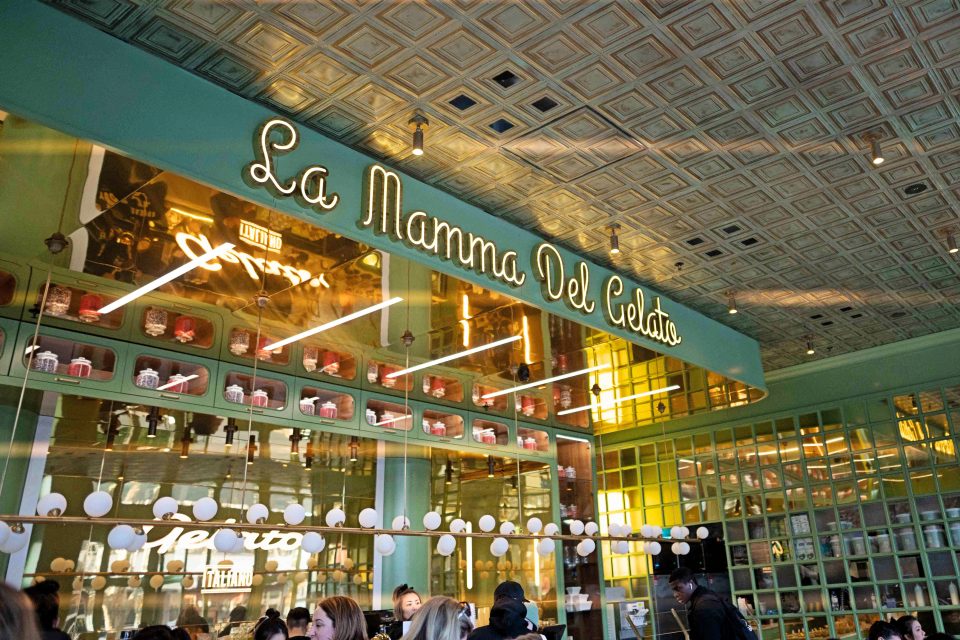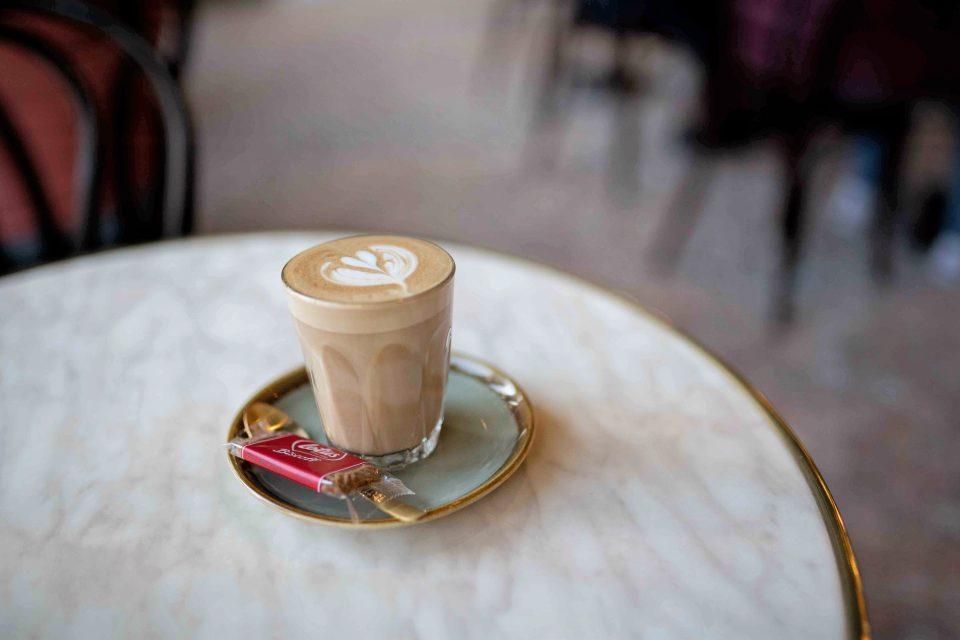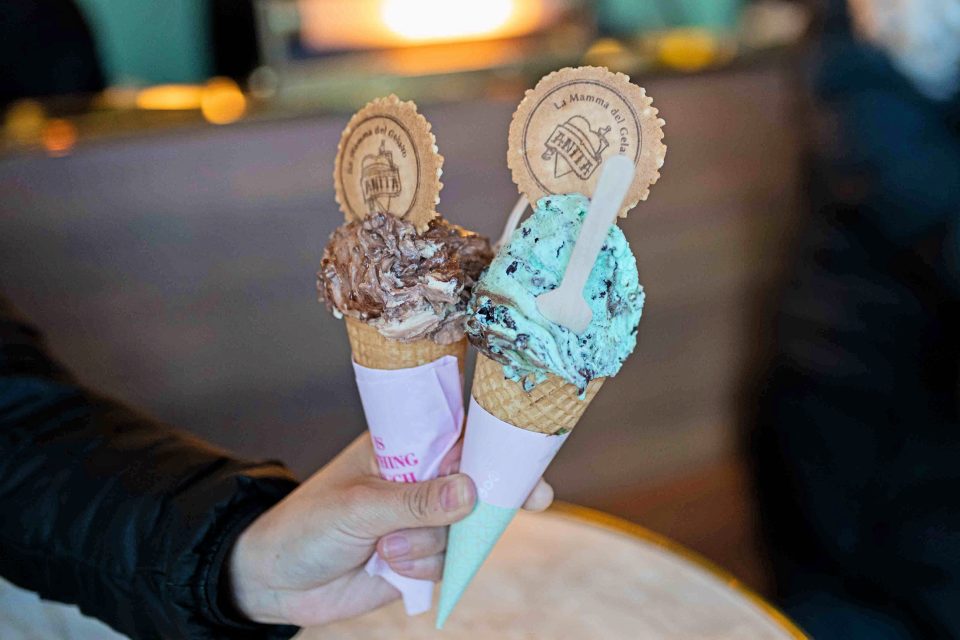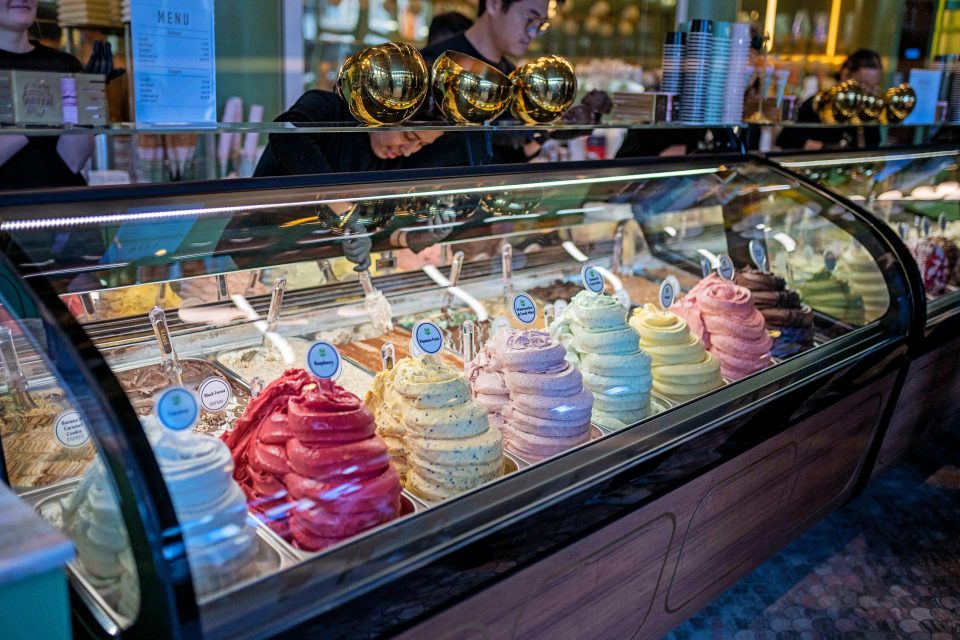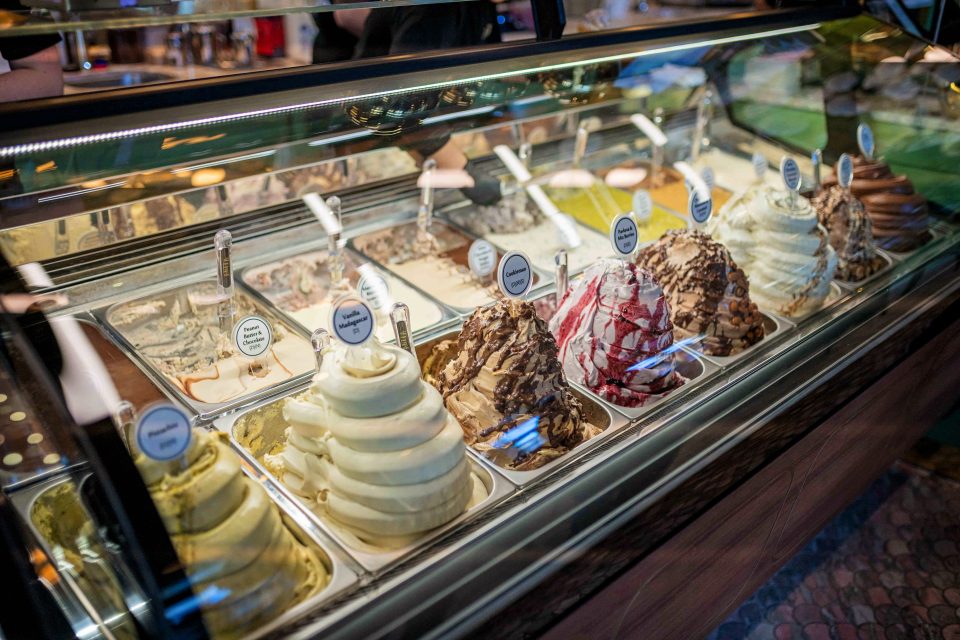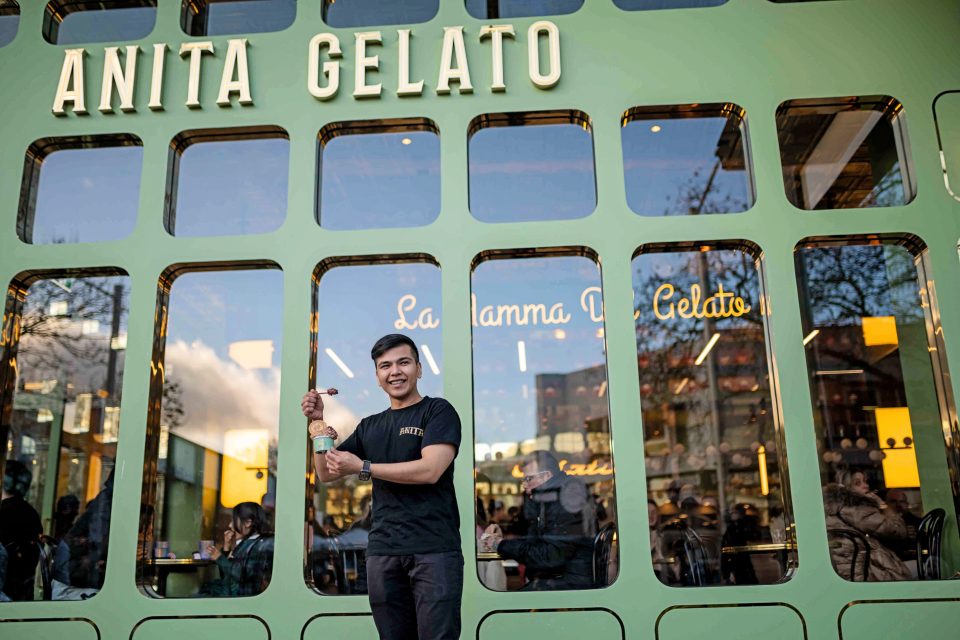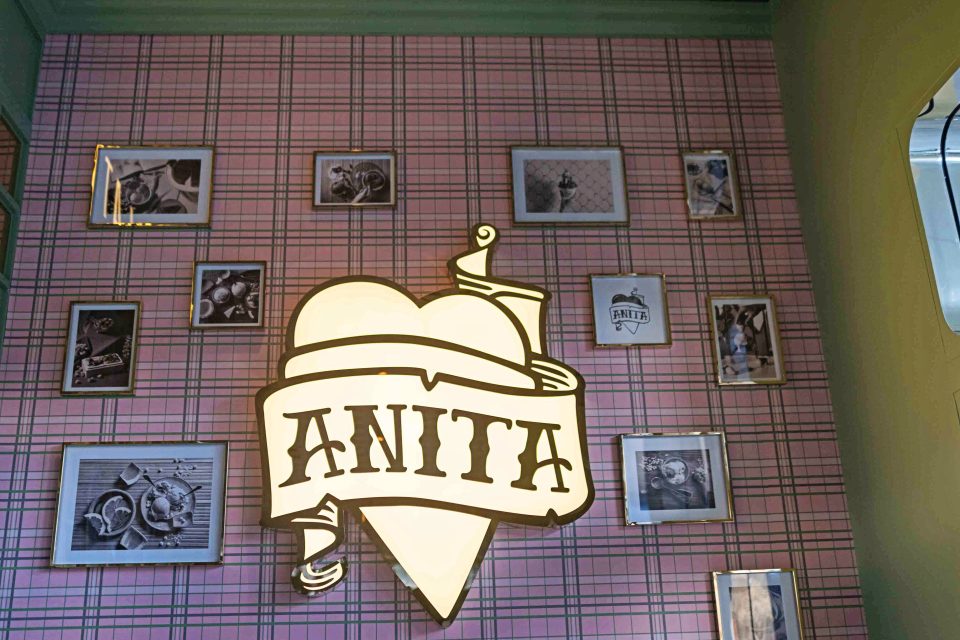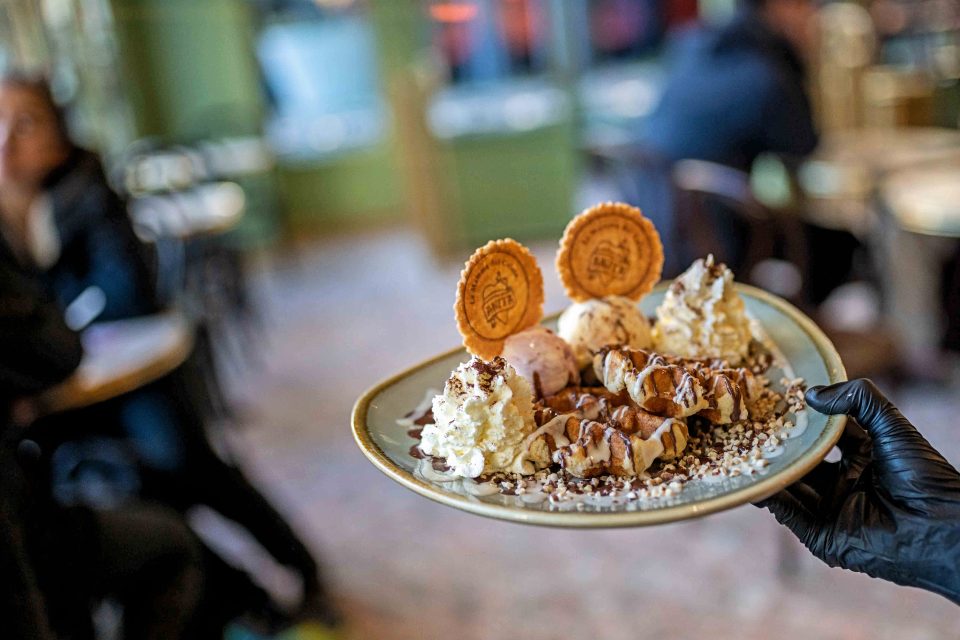 My first visit is at 7 pm on a weeknight. Having braved the long, yet constantly moving, queue, I settle along a window bench, nursing a beautifully presented bag full of ice cream to take home.
Four flavours, piled high, smile up at me from two cups, each topped with a sunflower-shaped wafer. Over two days, I tasted 11 flavours.
If, like me, you delight in gelato that brings a harmony of textures and taste sensations to the table, here are my top three (so far). For an addictively salty crunch, try the milk choc pretzel. Run through with delicious sauce and crisp caramelly pretzel butter, I think this may be my favourite gelato that I have yet to sample.
Banana and caramel biscuit is a flavour I nearly pass by. Banana bread meets thick strands of caramel sauce with a glorious, even biscuit crunch in every bite. It is superb!
Cookieman brings delicate crunch with biscuit, hazelnuts and delicately crisp meringue bits that melt away on your tongue, topped with a Nutella-meringue sauce. I can understand why it is Anita's all-time bestselling gelato.
Anita features my favourite weekend treat – sesame halva – in a gelato. Wow! Lush vanilla gelato is swirled through with sesame halva and the crunch of pistachios. The little bursts of halva are divine.
I delight in the boozy tiramisu and hazelnut mousse gelato but can only have a couple of mouthfuls as I am getting full.
Something I appreciate about Anita Gelato is the inclusivity of dietary needs it offers. Its rotating sugar-free range features two of my favourites: coffee and peanut butter.
When it comes to the wide vegan range, creamy/crunchy options include soy caramel cookie, dark chocolate and soy Oreo cookie along with a wide selection of fruit-based flavours.
The dairy-free dark chocolate (V, DF) is perfect for anyone who wants a deep chocolate hit. It is smooth and creamy and richly satisfying. The lemon and mint gelato (V, DF) offers a light and refreshing tang.
Frozen yoghurt fans, try Anita's rich tangy version! Topped with strawberries and blueberries, my frozen yoghurt cup is luxuriant with deliciously sour edges. Any frozen yoghurt purchase includes unlimited toppings, too.
Toppings can be added to any gelato order for an extra cost.
Anita Gelato is located at 148 Bunda St, on the corner, next to Grill'd. It is open seven days a week from 9 am to 11 pm.
Manager Frank says that seasons and holidays mean special flavours at Anita, so make sure you keep an eye on their Facebook and Instagram so you can sample Christmas, Mothers' Day, Valentine's Day and other unique seasonal offerings.
Original Article published by Michelle Taylor on Riotact.