Have you visited the new Dickson Village yet? You probably know it's home to Dickson's new Coles supermarket, but it also houses a brand new gelato joint, Bubu.
I enter Bubu's compact space, dominated by two chilled cabinets with metal dishes piled high with a rainbow-hued spectrum of gelato flavours.
Owner Joe, who also owns Yaki Boi, tells us that Bubu is the name of his family's cat.
"She loves ice cream. Vanilla ice cream makes her crazy. My partner and I were on the couch eating ice cream and trying to come up with a name for our new gelato business and Bubu jumped up to get at our ice cream, and we thought, 'Yes, we are calling it Bubu!' he explains.
Look out for cartoon versions of Bubu peeping cheekily out at you around the store – and be tempted by lots of Asian flavours.
"I love them, and here in Canberra, no other ice creamery or gelato place is focusing on those flavours. Our first shop in Tuggeranong has 42 flavours."
Here in Dickson, the home of Canberra's Chinatown, Joe is confident that the more exotic flavours on the menu will really take off. So far, the Dickson shop has 36 flavours, including Japanese soybean, black sesame, pandan, taro, matcha, oolong tea and Thai milk tea. He might be right. As I am deliberating over what flavours I want, a bunch of school kids pour in and a couple of them are thrilled to see the pandan gelato: "I haven't been able to find this flavour!" one exclaims.
Of course, now I have to try the pandan.
Bubu's gelato base is a creamy, indulgent texture, lush and glossy. The pandan gelato tastes like a tropical holiday, a blend of vanilla and coconut. I love it. My taro scoop is bright purple, earthy and with that signature sweet potato-like sweetness.
The salted caramel brings a dark, rich flavour, lightly salted.
Coffee gelato is sweet and subtle, more milky cappuccino than espresso.
Thai milk tea is a summery drink where black spiced tea and sweetened condensed milk are poured over ice. The gelato version here at Bubu bears the telltale orange hue of Thai milk tea. It has that gentle tea bitterness, lighted with smooth cream.
The nutty earthen undertones of the black sesame gelato mean that it tastes almost like an Asian version of halwa to me.
The kinako gelato is so delicate after that deep heady salted caramel that I have to clear my palate first. It's hard to nail down its exact flavour profile, and I love that about it. If pressed, I would say that it brings subtle nutty/toasted sesame notes to the gelato. It's my favourite flavour!
And then, after all that ice cream, I tuck into what I ordered as an afterthought, the croffle made fresh on the spot. My first ever croffle. I am so taken with this hybrid pastry: crunchy waffle-shaped exterior encasing warm buttery pastry layers that I eat it all on its own.
Go with multiple scoops like I did or make a real meal out of the gelato by customising your dessert for $13.50. Select a gelato scoop to go on your croffle base and then pick what toppings will adorn this deliciousness.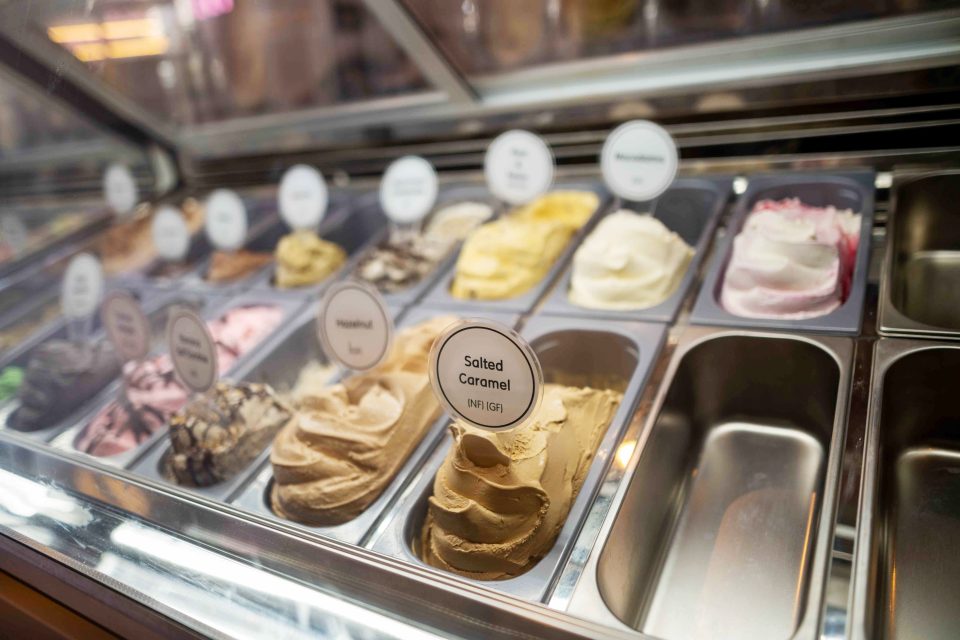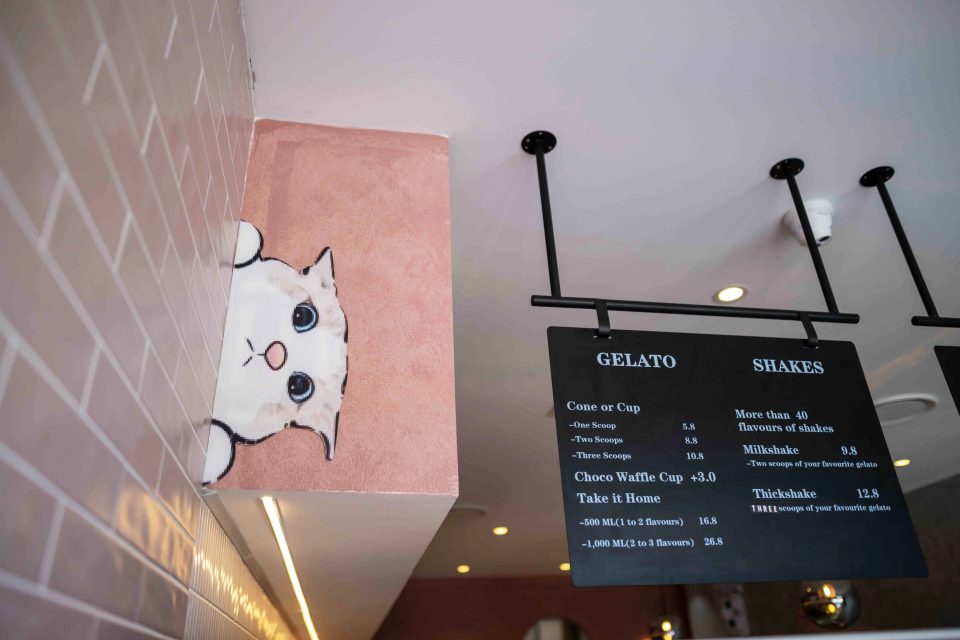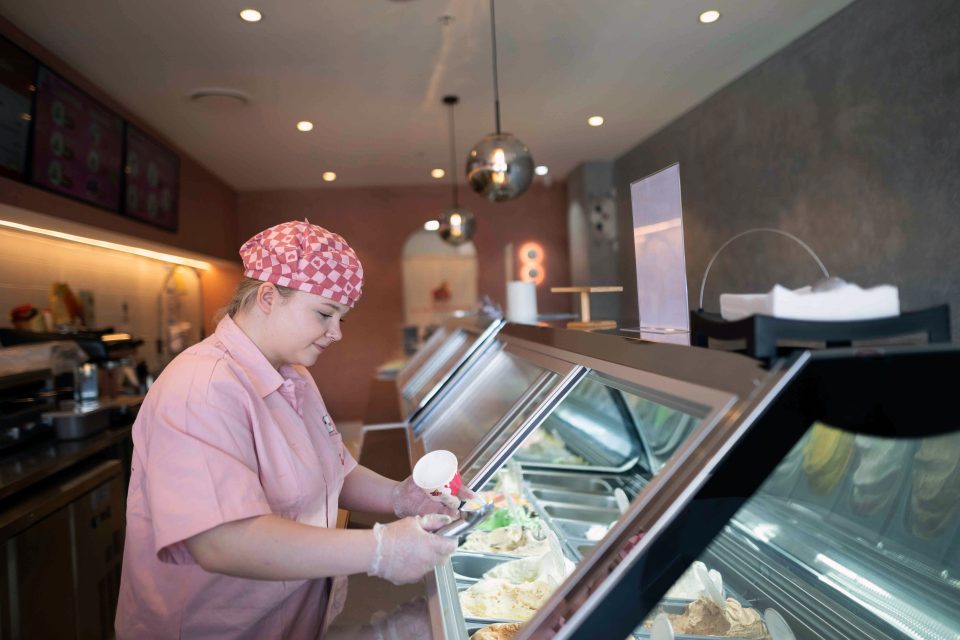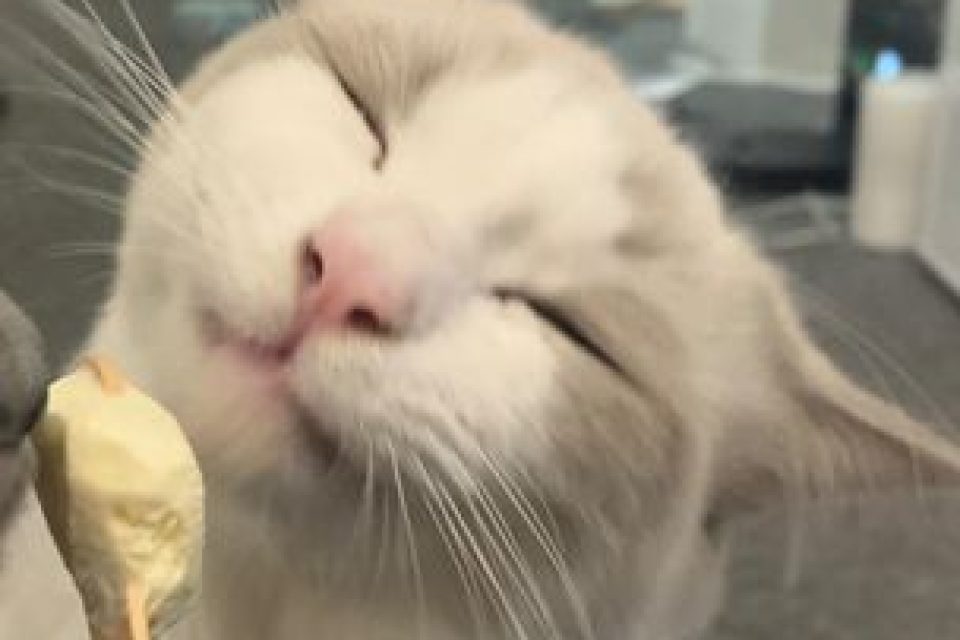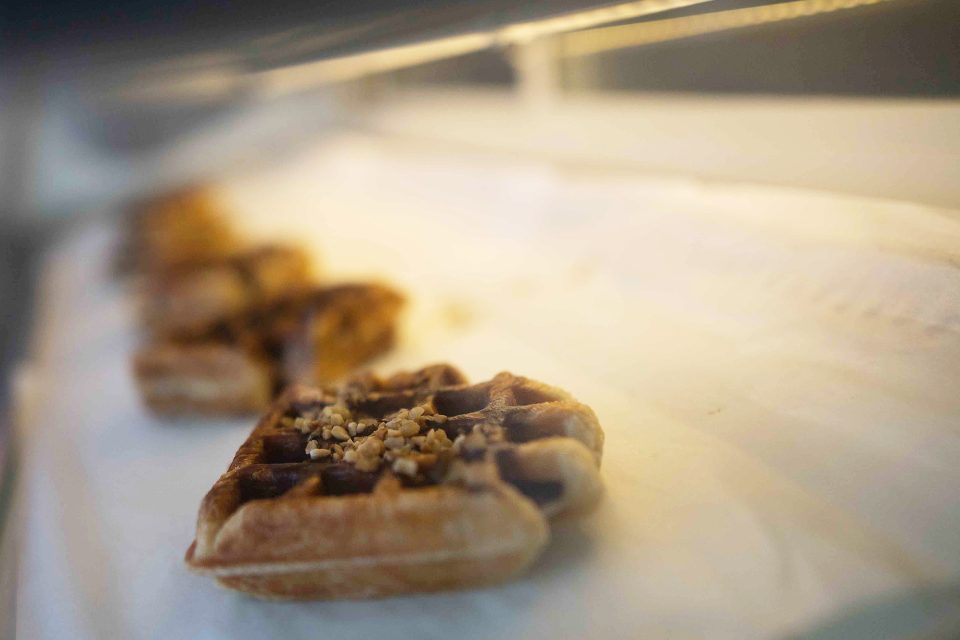 Gelato flavours exclusive to the Dickson store are kinako, Hokkaido milk, coconut macaroon, plum sorbet and oolong. If you want to try Bubu's Snicker, biscoff & cream, choc chips, violet crumble gelatos, you will have to go to their Tuggeranong store. They also feature sorbets made from real fruit.
Bubu is located at Shop 4/36 Badham St in Dickson. It's open seven days from 12 noon until 9:30 pm and until 10:30 from Thursday to Saturday. Bubu's Tuggeranong location is Level 1, at the food court in South Point Shopping Centre. Follow Bubu on Facebook or Instagram.
Original Article published by Michelle Taylor on Riotact.