If you crave a substantial sandwich with fillings that sing in beautiful harmony together inside great bread, look no further than Bad Bunny. The Bad Bunny tagline is 'food that is notoriously good', and after lunching there, I wholeheartedly agree.
Lured in by luscious images of overstuffed sandwiches like their beef + pickle and the pork + apple, I cannot wait to get my hands and tastebuds on a Bad Bunny sandwich any longer.
Situated on Genge St in the city, Bad Bunny's mugshot across the store's front window provides a helpful landmark. I walk past the front counter, where the aroma of coffee floats up into the blue metal bars overhead, reminding us that Bad Bunny is in the nick.
Jailhouse imagery plasters Bad Bunny's hot pink walls. Solitary confinement awaits at the back of the dining space, along with a large and quite surprising wanted poster. The chair backs bear the waffle crisscross of prison bars. However, Bad Bunny's menu reads like a freedom meal bucket list rather than slammer rations.
Your regular brunch staples are here, cloaked by cryptic titles. A smashed avo toast, zucchini, feta, corn fritters, and a rotating sweet breakfast dish.
Owner Jaye tells us that the menu is about to get some spring cleaning. The new menu drops next week! My eyes go straight to the seven scrumptious-sounding sandwiches, including the pulled mushroom and the KFC Sando and an absolutely incredible-sounding Falafel Pita (the new menu rocks!)
"With summer on its way, we are going to add some salads and several fresh light dishes using seasonal produce," he says.
We are lucky enough to be in on a day when the chefs are finessing new menu items, so our meal is a hybrid of both the current and incoming menus.
My cappuccino comes very quickly, adorned with effortless latte art. It is a smooth brew and not too hot.
The sandwich I have been salivating over is the very modestly named 'beef + pickle'. The rich, mellow deliciousness of lush chunks of tender braised brisket, melted cheeses and a slather of special sauce is balanced by long slabs of sweet, tangy pickle.
All this goodness is wedged between two pieces of butter-fried sourdough. The ratio of cheese to meat to sauce to tangy pickle is perfection. I take home half the sandwich to share with my daughter, who declares, "I would change NOTHING about this sandwich!" (except having the other half as well).
The new menu item, Spring Chicken, is a unique and delicious salad bowl. Each component is laid out separately around a tub of house-made Yuzu soy dressing.
Tender coconut and lemongrass-infused chicken slices and soba noodles soak up the flavour depths of the sauce. Avocado, pickled ginger and seaweed complete this fresh salad bowl.
Bad Bunny's new smashed avo toast is pristine. Simple food, done well. A generous serving of avocado on a double serve of sourdough toast, pickled daikon with fresh bursts from sliced baby tomatoes, and a perfectly poached egg perched jauntily on top.
The fritters plate is a three zucchini/corn feta fritter stack, fried to a golden crunch with an earthy beetroot hommus and charred corn salsa. The plate is topped with gorgeously runny poached egg and micro herbs.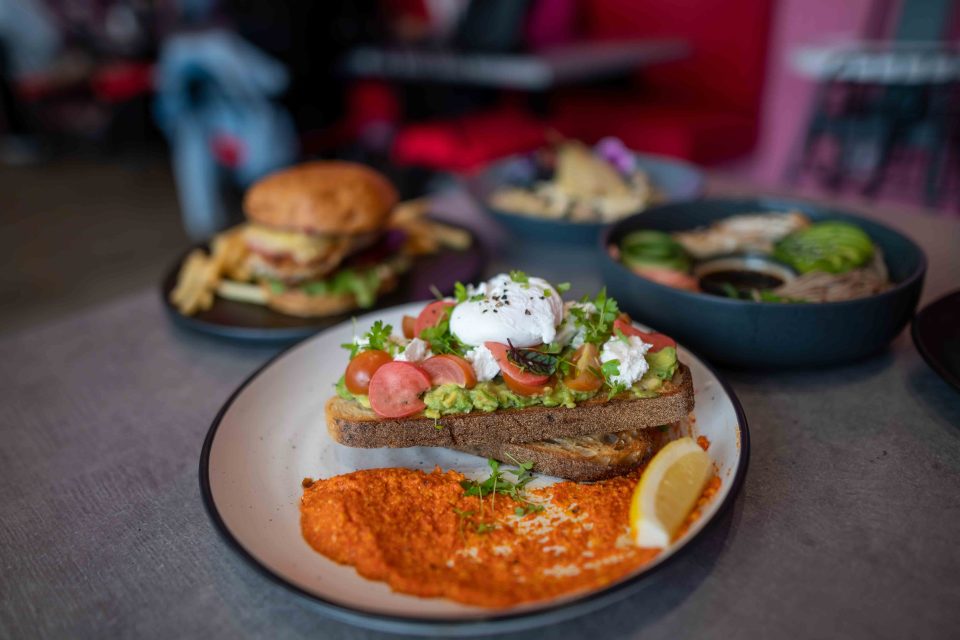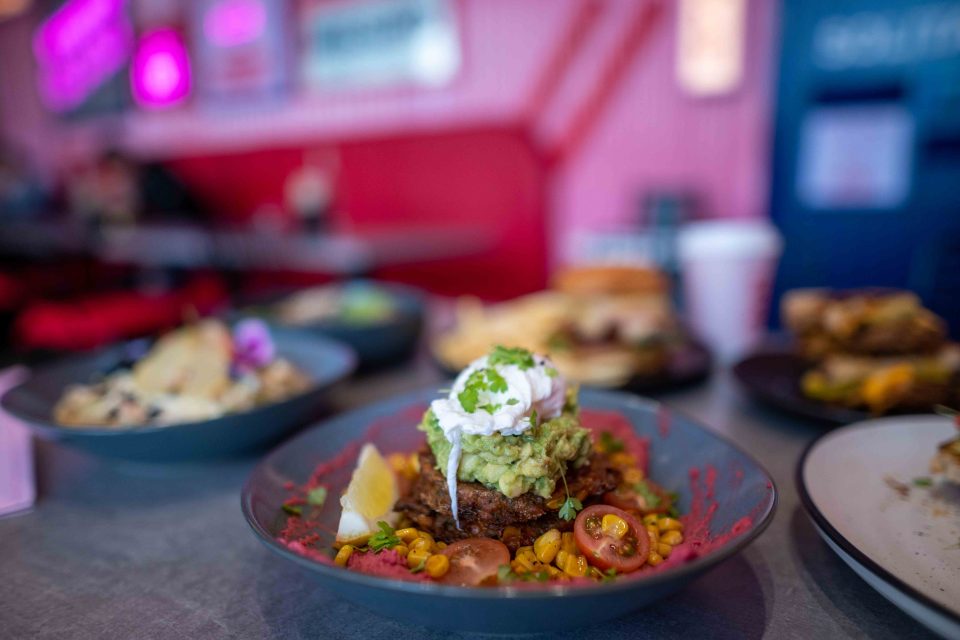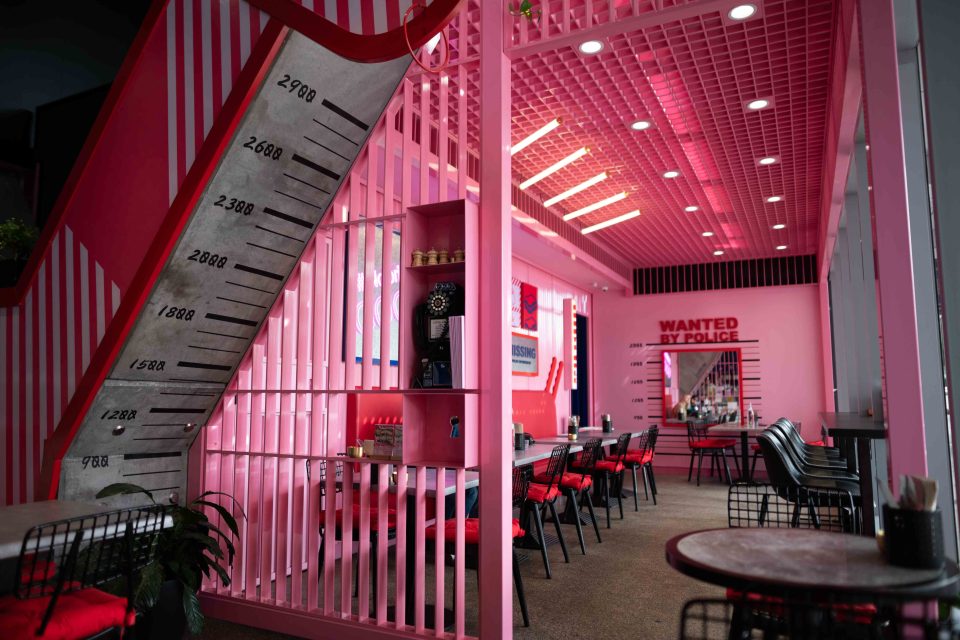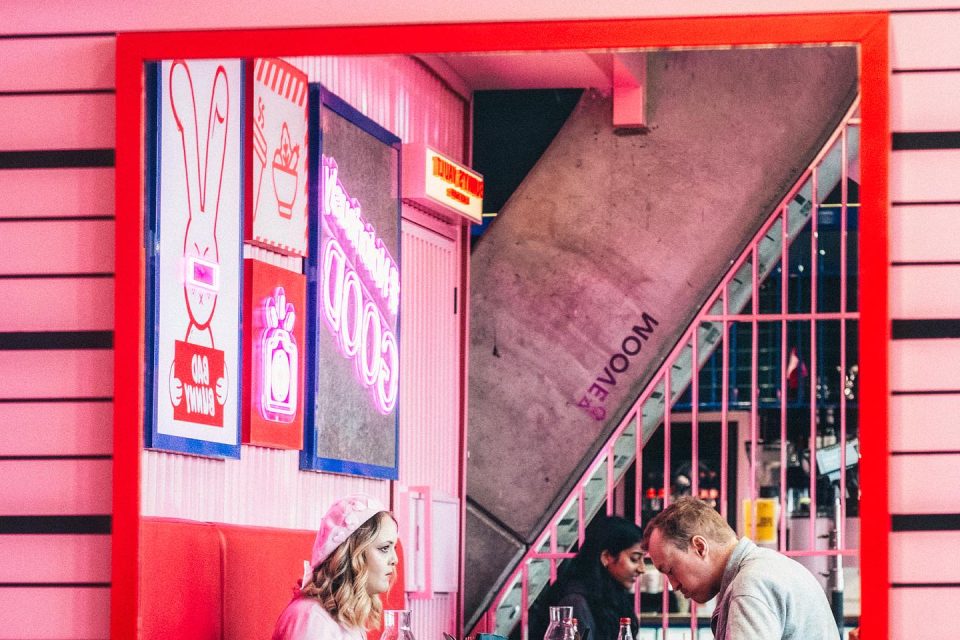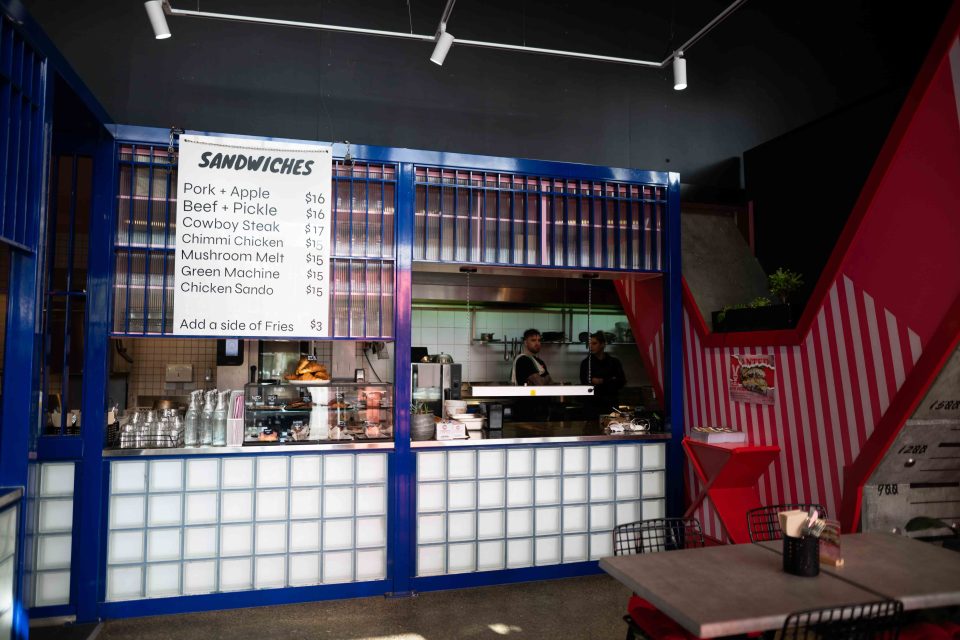 The vegan Bircher muesli bowl is pretty as a picture, with orange and almond-scented mouthfuls of bircher, shredded apple and coconut deliciousness. The pièce de résistance is a poached pear half and drizzles of passionfruit vegan yoghurt that is so yummy I cannot believe it didn't come from a cow.
What sandwich would you get at Bad Bunny?
Bad Bunny is located at 21 Genge St in the city centre. It is open from 7 am to 3 pm on Weekdays and from 8:30 am to 3:30 pm on weekends. Follow Bad Bunny on Facebook and Instagram.
Original Article published by Michelle Taylor on Riotact.