My friend and I are tucked away in a cosy corner of Alcove bar, oohing and aahing our way through an exquisite food and cocktail pairing menu. As we progress through our dinner, we are becoming increasingly baffled as to why head chef and owner Ricky Lau has not been winning bar and cocktail awards.
The pairing experience we are enjoying, a seven-course degustation, is absolutely standout impeccable. The cocktails are ingeniously crafted, unique drinks that invite curiosity.
True to its name, Alcove's location is elusive, hidden behind the main swathe of Lonsdale Street. It took me several meanders past number 16 before I finally stumbled in.
With low lights and background music loud enough to cocoon table conversations, this modern cocktail bar is the perfect first date material. You may want to take a seat right up at the bar though, as Alcove is a bar like none I have seen before. Here the chef and the mixologist work seamlessly in the same space.
With no separate kitchen, Ricky creates exquisite and pretty morsels right at the bar and pairs them with cocktails that he has curated specifically for each dish.
The first course is sashimi, salty and tender against the sweet bursts of pink grapefruit.
The accompanying shiso yuzu cocktail is bright and fruity: a citrusy base of blanc de blanc with herbaceous backnotes of shiso leaf soda.
The steam custard is a study of how simple done well is best, and the seared daikon on top lends a sweet quality to the silken folds of egg custard.
Sweet pops of pickled purple yuzu emulsion are clear and zingy with earthy undertones that refresh the palate, but in this cocktail, the tomato is the real hero in its fruity capacity. Clear and pure as a crystal brook. Ask Ricky how they created the tomato component of this cocktail – it is quite an adventure.
Our bread course is unexpected. Warm Sonoma sourdough bread, with a sourness that cuts through the umami swathe of beef fat butter infused with shallots and mustard. It's the prettiest butter I have ever seen and just a real taste sensation.
Next is a salted baked beetroot tartare. Shards of salty beetroot paper enclose mellow mouthfuls of earthy beetroot in a subtle horseradish cream.
The next course is a playful and inspired pairing: tender wagyu short rib beef in a beautiful Verde sauce. The accompanying cocktail incorporates the smokiness you find in the beef. Crisp apple, sweet yet tart with a hint of lavender, hits you in the face and then a lingering smoky aftertaste surprises and delights.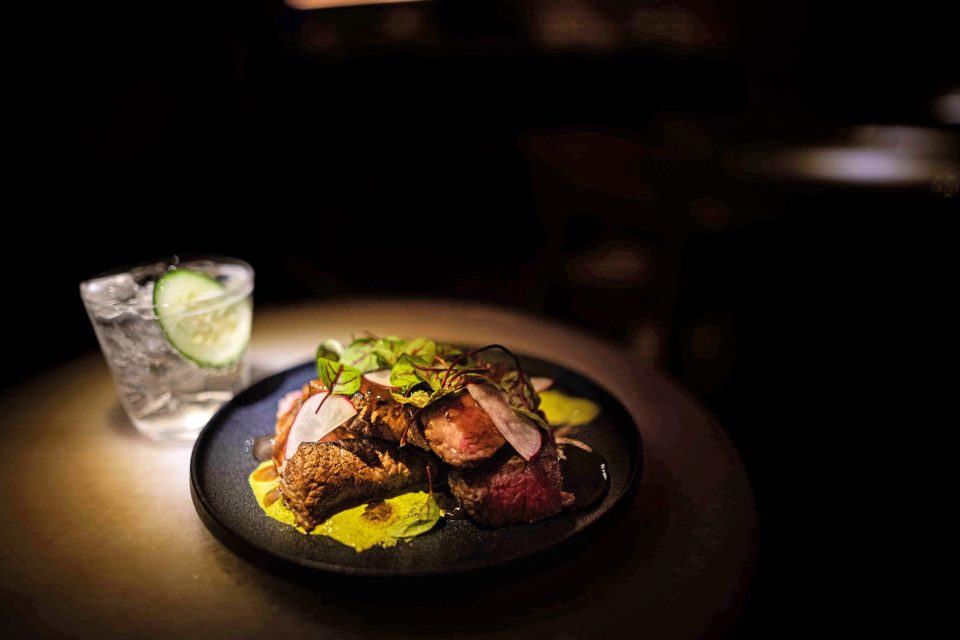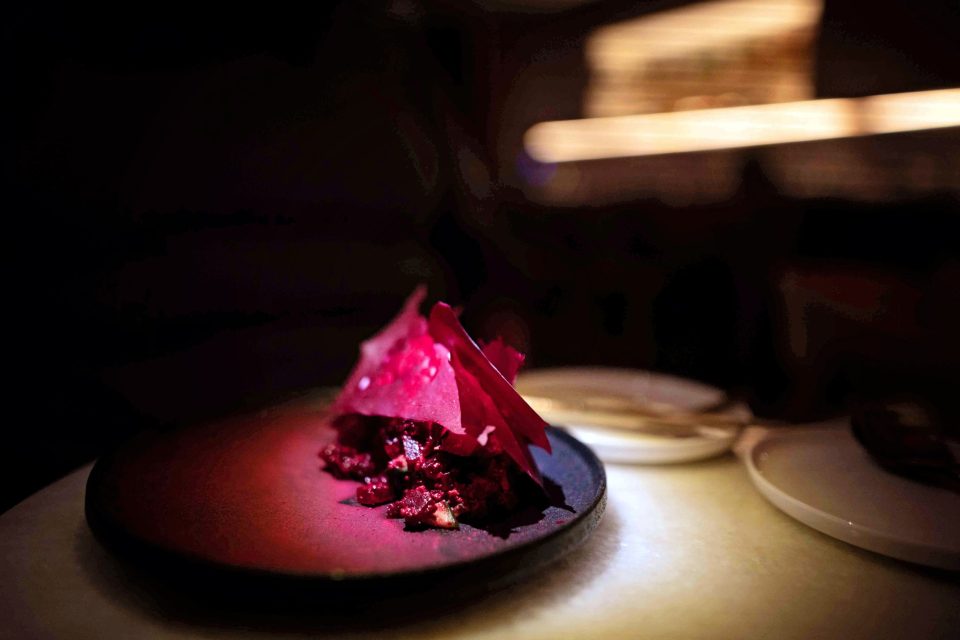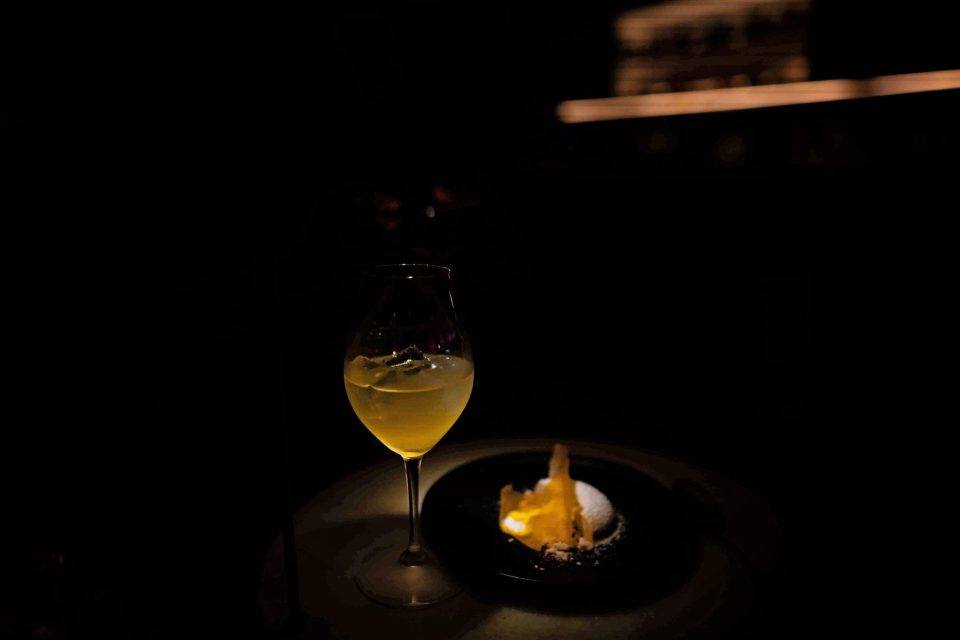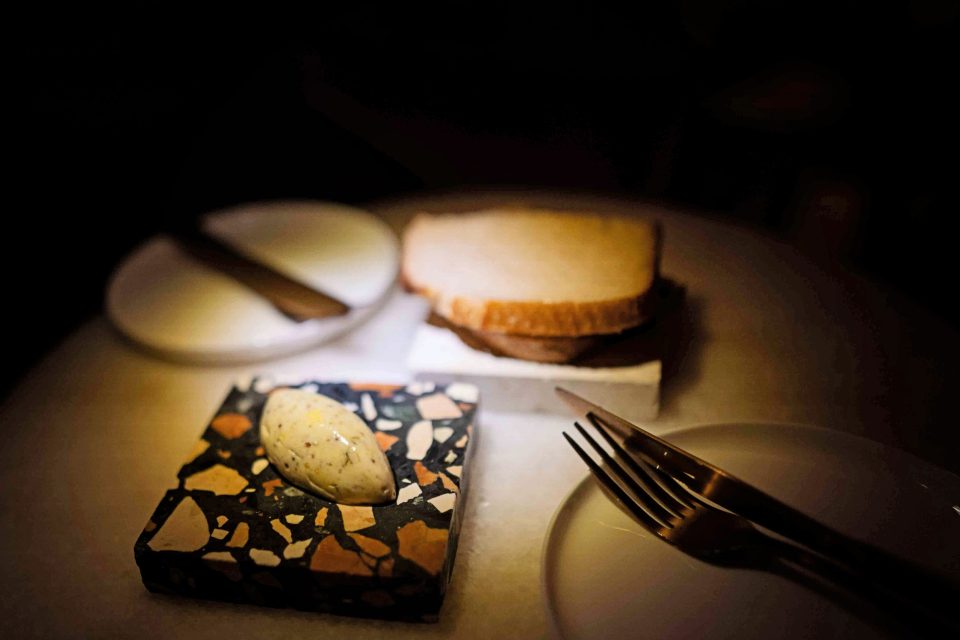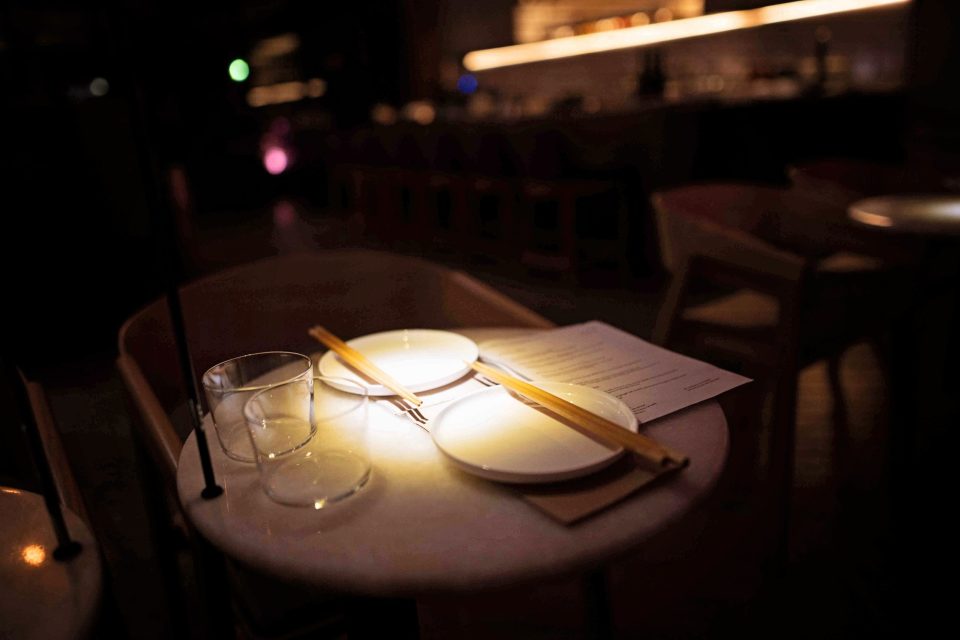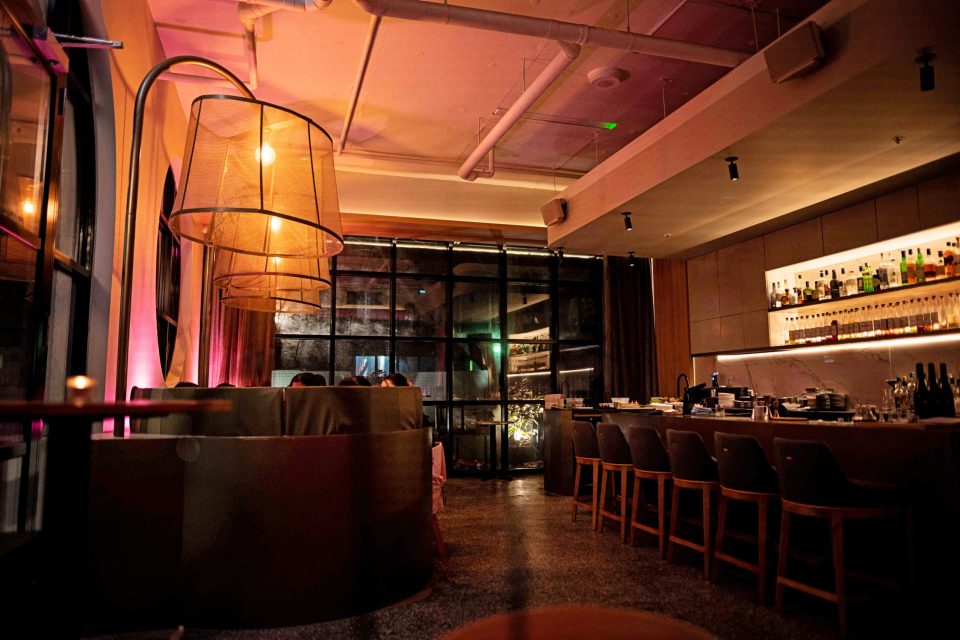 We enjoy spinach tortilla with BBQ chicken and Mexican meringue on an earthy Tex-Mex tuille with the bite of the jalapeno meringue on top. Ricky says the tuille is meant to be eaten in one bite. The soft tortilla's filling is smoky and tangy from pickled onions with some heat from the siracha slaw. It's paired with a complex jackfruit-based cocktail that combines fruity with creamy and is a good lead into dessert.
The more I drink this cocktail, the more I like it. While it is a creamy cocktail, there is a lightness to it.
We finish on deconstructed pumpkin pie cremeux. The cremeux is not a mousse, nor is it quite a pudding. Silky, almost gelato-like, the notes of cinnamon, ginger and nutmeg overlaid on the smooth lush pumpkin are warm and comforting. The accompanying cocktails teases our taste buds; is it pumpkin spice too? It is not, but chardonnay imbued with orange brandy and vanilla, the flavours complement.
Our Alcove experience has been sublime, definitely in my top three dining experiences of 2023.
If you are looking for a fabulous pre or post-drinks location, this is definitely it. Please note that the current menu will only be available until mid-October, so book soon if you want to experience this for yourself. Alcove's mixologists are mixing things up a bit, but fear not – even more fabulous cocktails are on the way.
Alcove Bar is located at 105/16 Lonsdale St in Braddon. It is open from 5 pm to 1 am, Thursday to Saturday.
Follow Alcove's new focus on bar and snack pairings on Facebook and Instagram.
Original Article published by Michelle Taylor on Riotact.