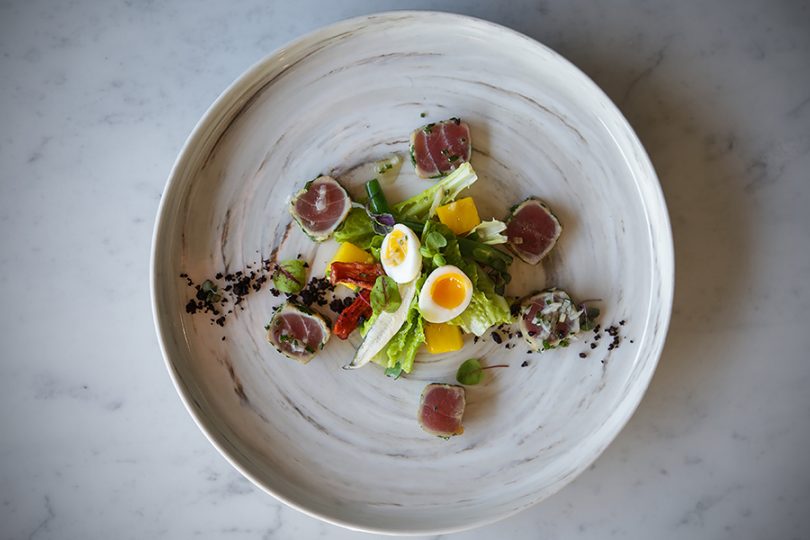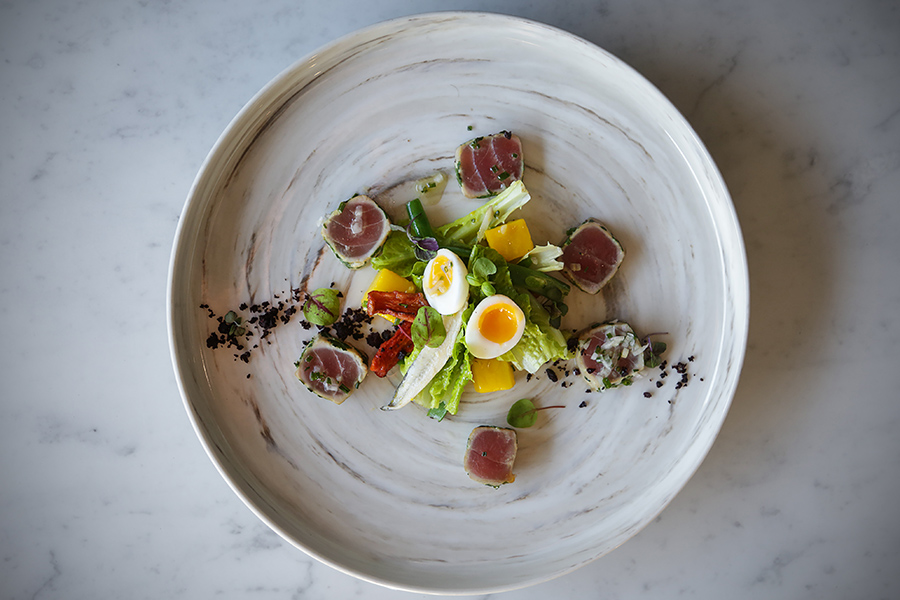 French food is revered across the globe for good reason; and it is fair to say that very few nations take their food more seriously than the French. In a few days, they will celebrate Bastille Day, their national holiday which marks the storming of the Bastille and the foundation of the French Republic. That food is tied in both myth and reality to this event is quite telling.
The myth is that Queen Marie Antoinette uttered the famous phrase 'let them eat cake (or more correctly, brioche)' when told of the peasants' inability to buy bread. The reality is that the exorbitantly high cost of bread, widespread crop failure and a heavy tax on salt were among the factors that mobilised the people to revolt.
A few years earlier, a soup vendor called Boulanger opened the first restaurant in the modern sense, serving his restorative soups – hence the word restaurant; and in 1782, the Grande Taverne de Londres introduced a thing called a menu, allowing patrons to choose from the list of dishes and be served at individual tables during set dining hours.
With the freeing up of tight regulations surrounding food preparation previously imposed by the guilds of the old regime, the vendors of the new republic set about transforming the culture of dining and creating the archetype of modern restaurant culture, while at the same time elevating French food to the mantle it has enjoyed for the last two centuries.
In Australia, as in many parts of the world, dinner at a French restaurant was traditionally considered a fancy affair – the type of thing that posh folks did on a regular basis, and that the hoi polloi may consider on a special occasion. Eventually, the techniques of the cuisine found themselves assimilated into the great mixing bowl of multiculturalism and played their part in the emergence of a modern Australian restaurant culture.
Today, the basics of French cuisine are accepted as the great standard of a commercial kitchen; but that said, actually finding a proper French restaurant was getting increasingly difficult in the last decade or so – five years ago, you would be hard pressed finding any in the capital. It seems that the cuisine had fallen out of favour amidst the onslaught of casual American and Asian dining.
In recent times however, there has been a quiet resurgence of quality French places offering an authentic yet diverse experience, from the casual to the formal, in the city and in the countryside; each of them in their way embracing the philosophy of the terroir, the passion and the conviviality of this king of cuisines.
So whether we wish to celebrate Bastille Day with our French friends, or pay homage to our own peasants' revolt that has just played itself out in the form of a marathon and messy election, this week is a perfect opportunity to get our French on and make our way to one these five great French places in the Canberra region…
Les Bistronomes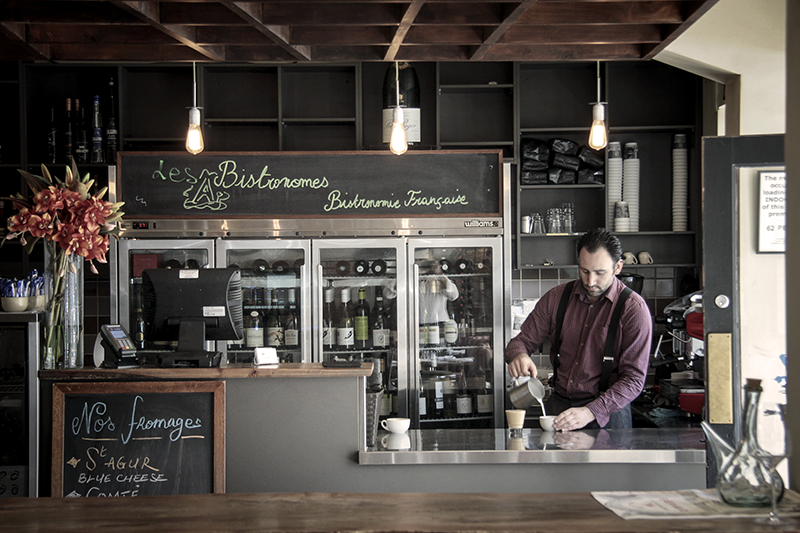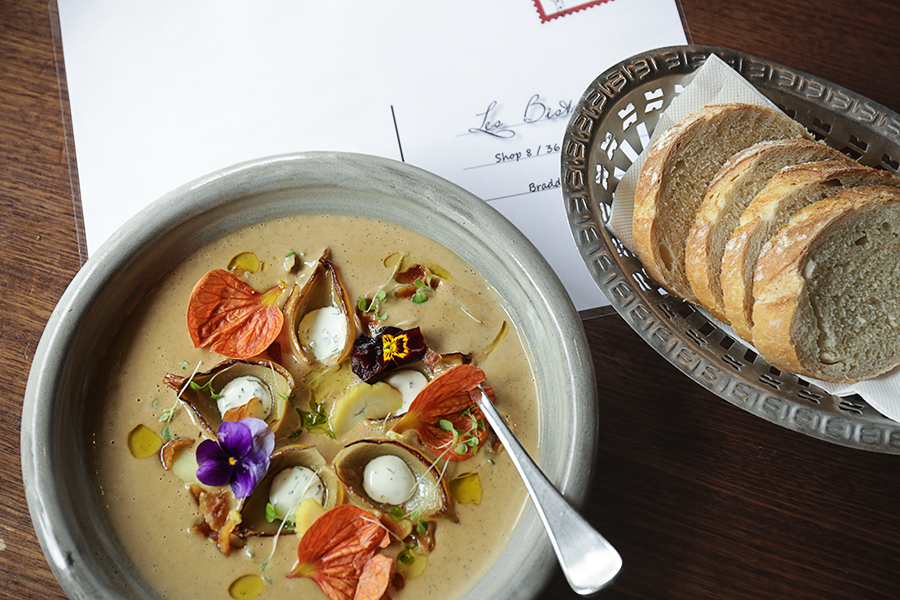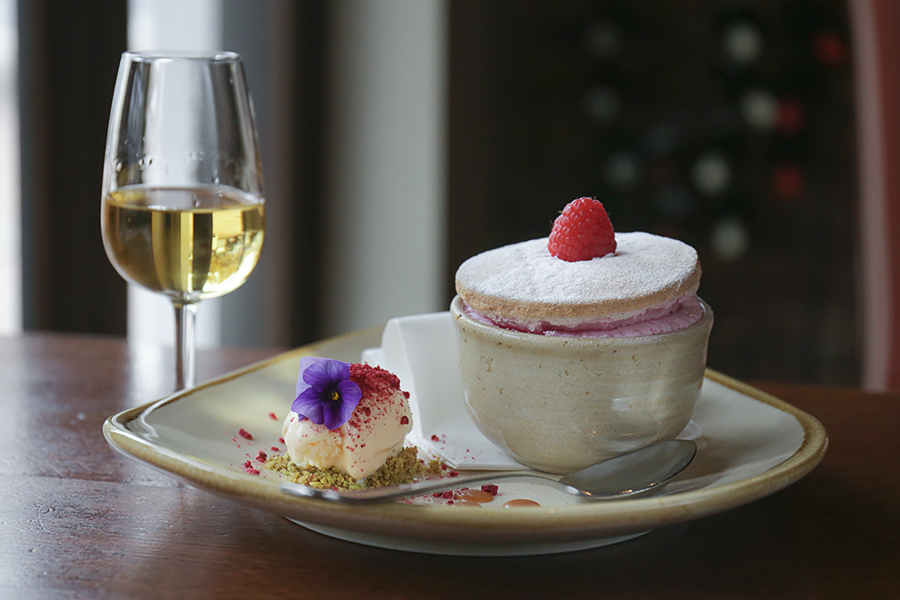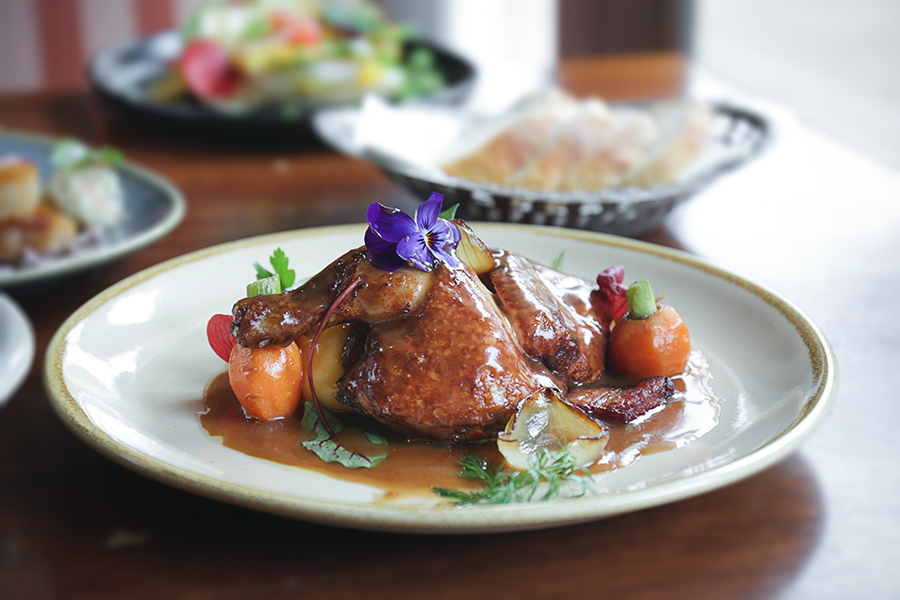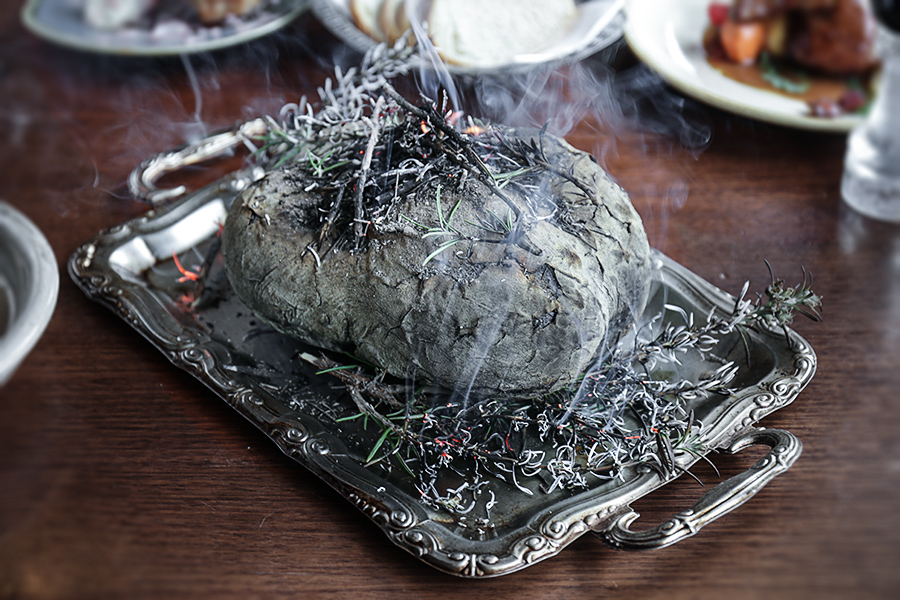 An outrageously theatrical ash crusted whole duck a l'orange – served flaming at the table and then returned to the kitchen to be carved, is typical of the at times avant garde approach to French food at Les Bistronomes. Meticulous plating and artful presentation are the hallmarks of co-owner and chef Clement Chauvin – the level of refinement from his kitchen as expected from somebody with Michelin restaurant experience. French bistro favourites that are given the Chauvin touch include boutique terrine, bouillabaisse, whole sole with champagne sauce and a mighty chestnut soup with caramelised onions and chive crème fraiche. At the front, partner and master sommelier Abell Bariller commands a killer wine list with expert knowledge while keeping things humming along in the relaxed and casual dining room.
Les Bistronomes is located on
Cnr of Mort & Elouera Streets Braddon
See website
See Bastille Day menu
Buvette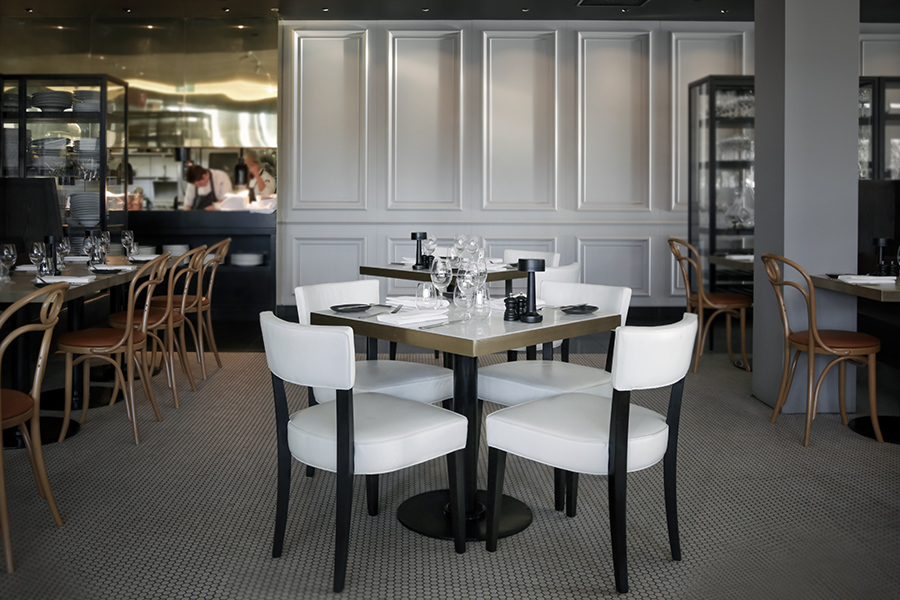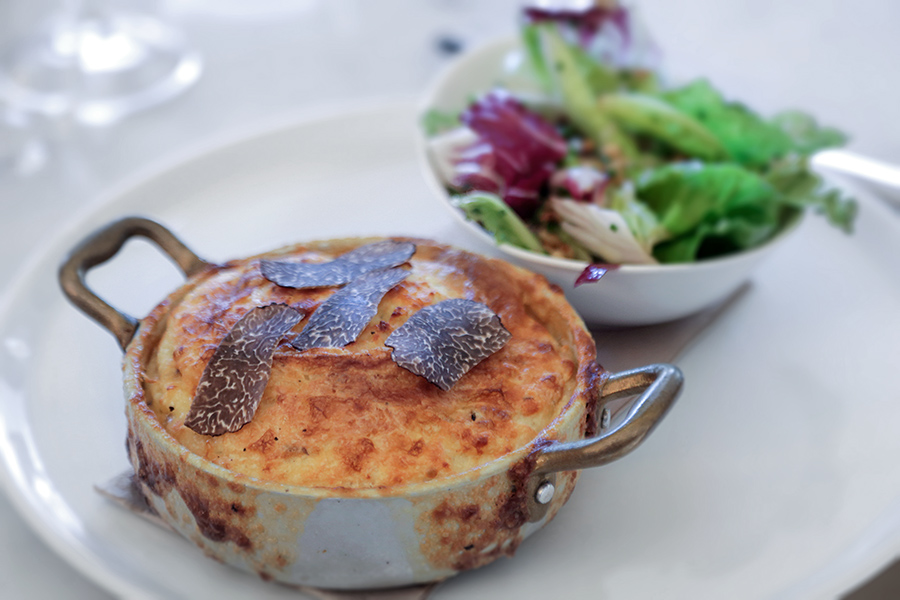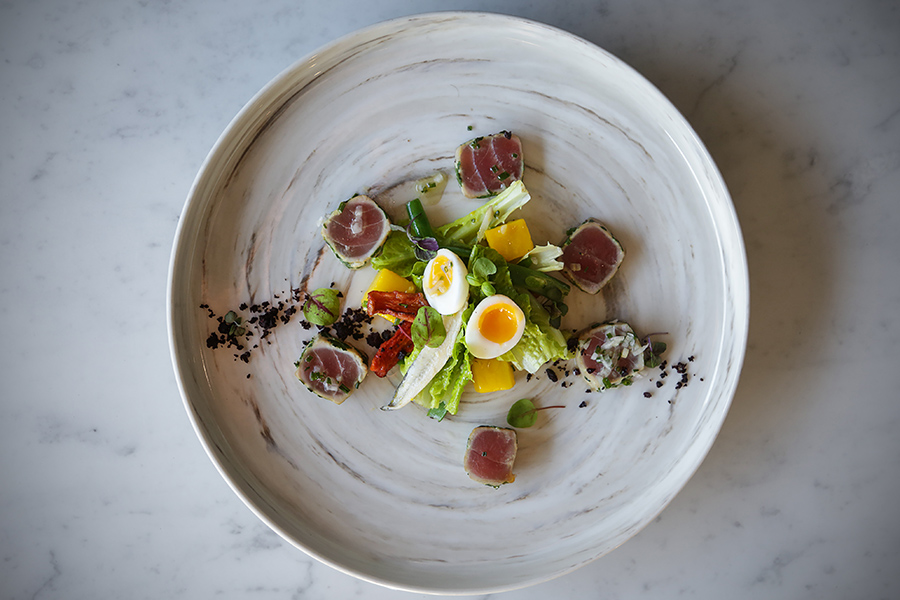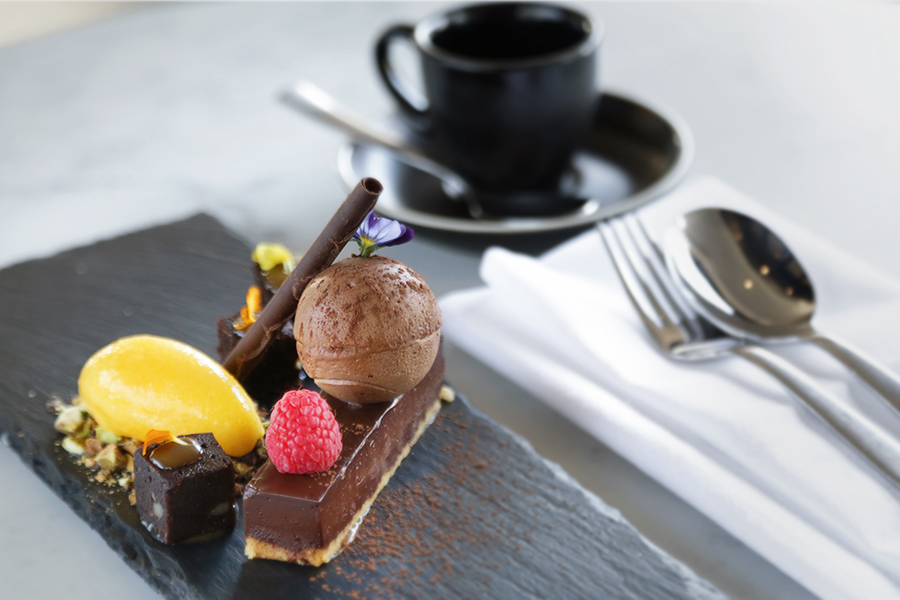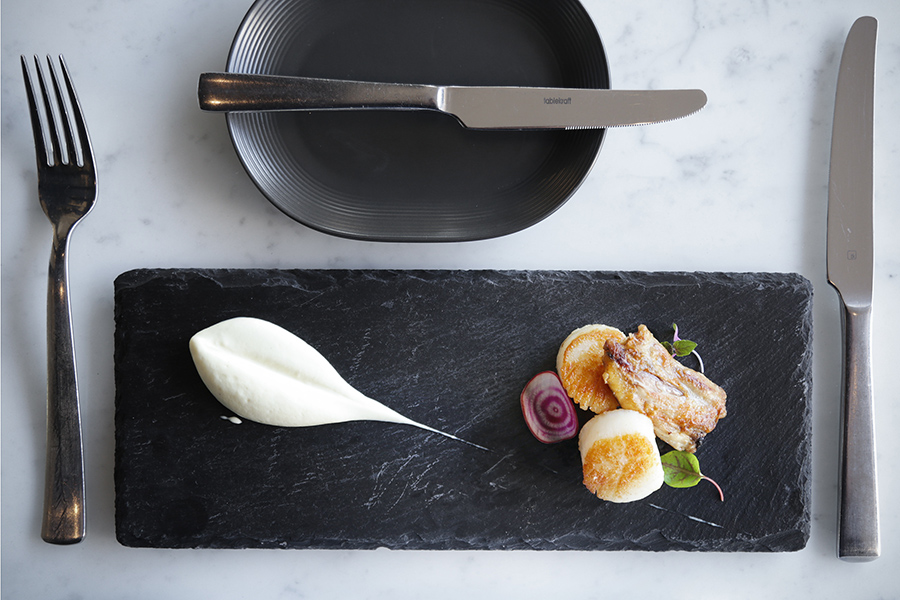 A slick, modern interpretation of the classic French bistro with a big city feel and a spacious luxe dining room, Buvette brings a lighter touch to its menu items without losing all that is great about French food. Beautifully sunny and open in the daytime, sophisticated at night, the dining room has the almost minimalist feel. Take note, there is nothing rustic here: Marble table tops, brass trims, and smooth timber finishes add the requisite French bistro touch, but ultimately confirm Buvette as a fine diner with an emphasis on Parisian chic. From the kitchen, meticulous plates are familiar in name yet modern in feel. Start with organic oysters or a choice from the charcuterie selection; choose nicoise salad, traditional beef tartare or panfried scallops with a crispy duck wing and cauliflower puree for entree; bouillabaisse, beef Bourguignon or a twice baked comte cheese shuffle for mains. From the grill, choice cuts are served with pomme frites and leafy salad; and desserts may be bitter chocolate fondant, brûlée trois or a dainty chocolate assiette. A quick note: Those who wish to take casual daytime dining to a more refined level are well served on Saturdays, with the popular Petit Feast turning brunch into a dainty discovery of French patisserie favourites and charcuterie.
Buvettte is located at Hotel Realm
18 National Circuit, Barton
See website
See Bastille Day Truffle Dinner menu
Pulp Kitchen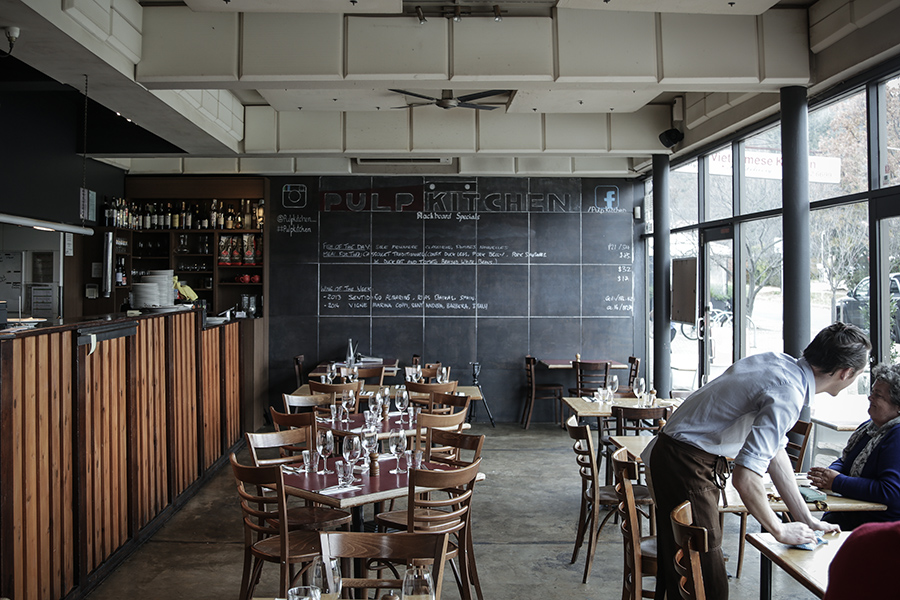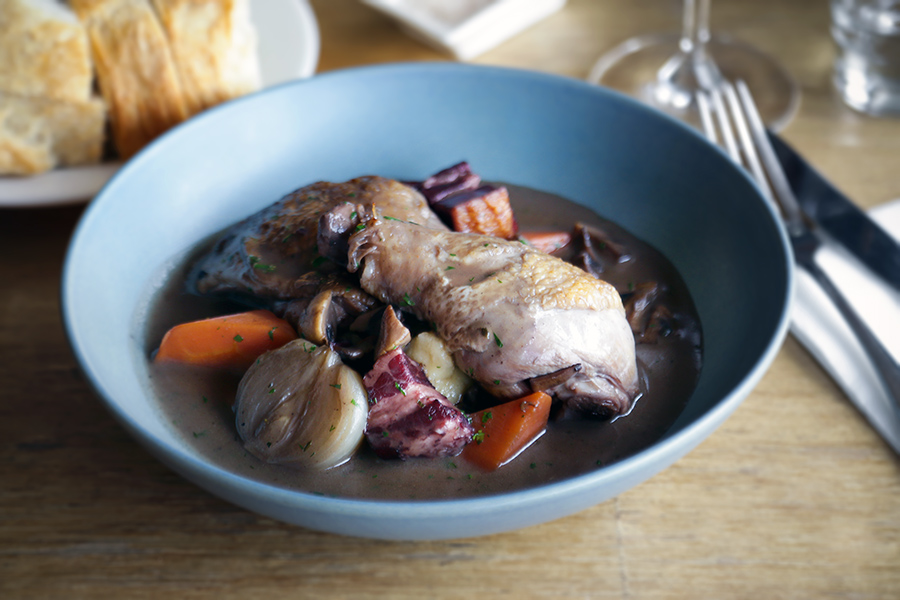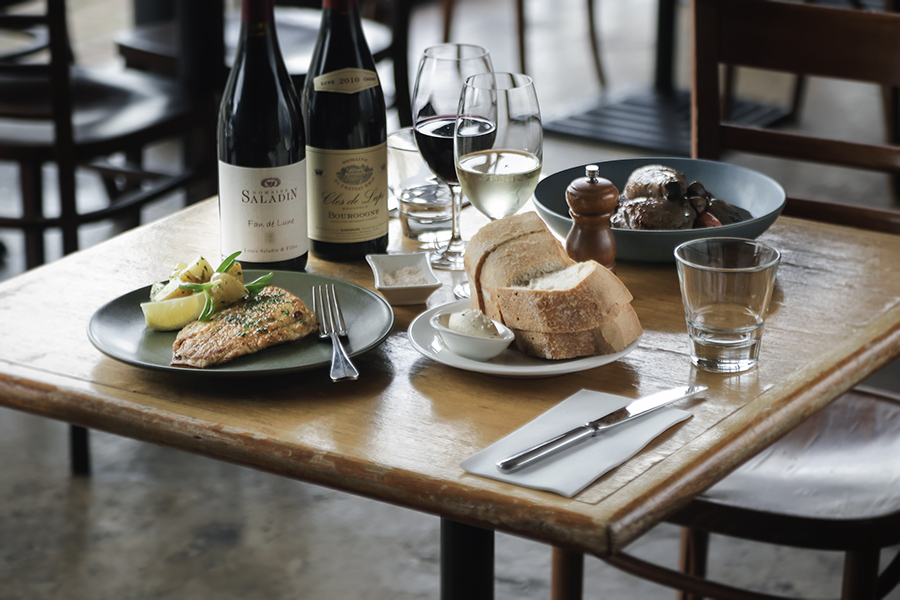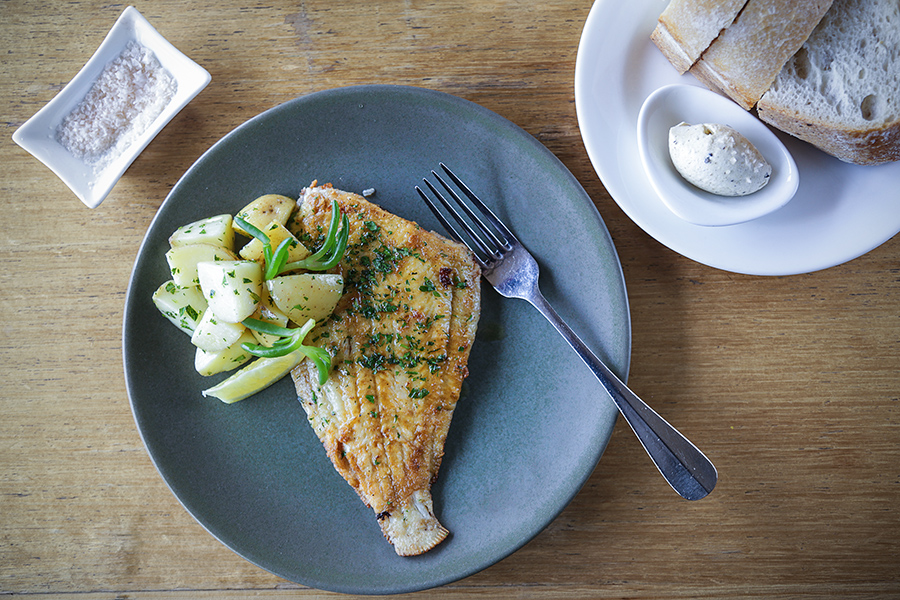 Whilst Pulp Kitchen does not bill itself strictly as a French restaurant, it is hard to deny when sitting at a table in the open and sunny dining space on a cold winter's day, tucking into a hearty coq au vin with smoky speck, mushrooms and pomme purée while sipping on a glass of Bourgogne pinot noir. In fact, a perusal of the menu at this casual and carefree Ainslie eatery will confirm there are enough French bistro classics here to satisfy the most discerning Francophile. From the open kitchen, expect duck liver paté, eschallot and beetroot tart, golden fried sole meuniere or beef medallions with pommes frites and Béarnaise sauce. Co-owner Daniel Giordani hails from Brittany in France, and no doubt his influence is felt in the offer here; while business partner Nathan Brown confirms the place goes through over 40 kilos of butter a week – and that says French food in any language!
Pulp Kitchen is located at
Shop 1, Wakefield Gardens, Ainslie
See website
Breizh Café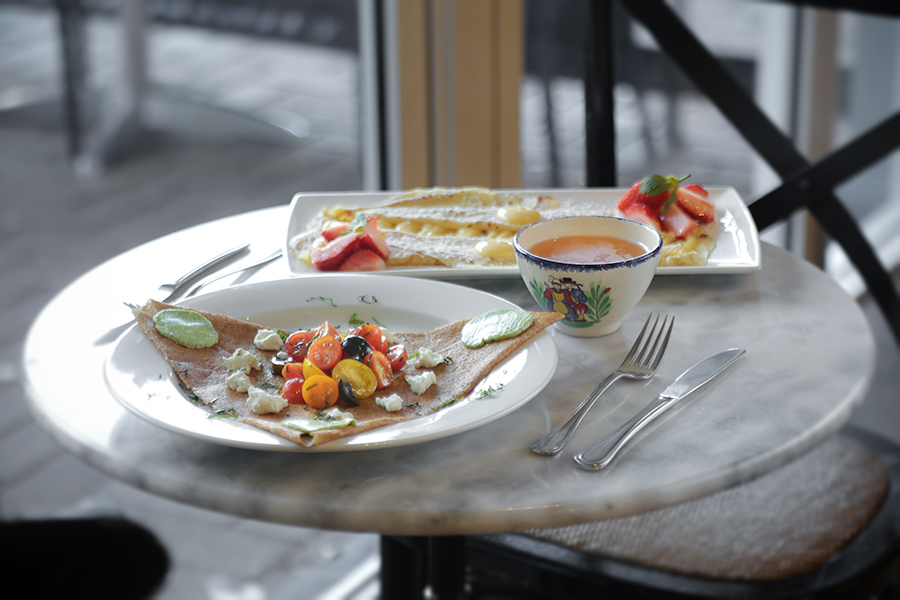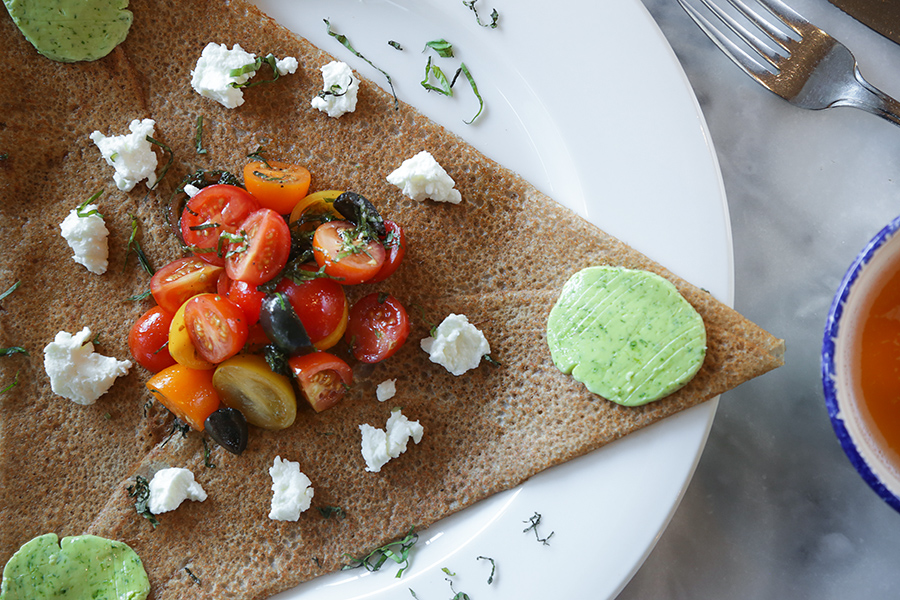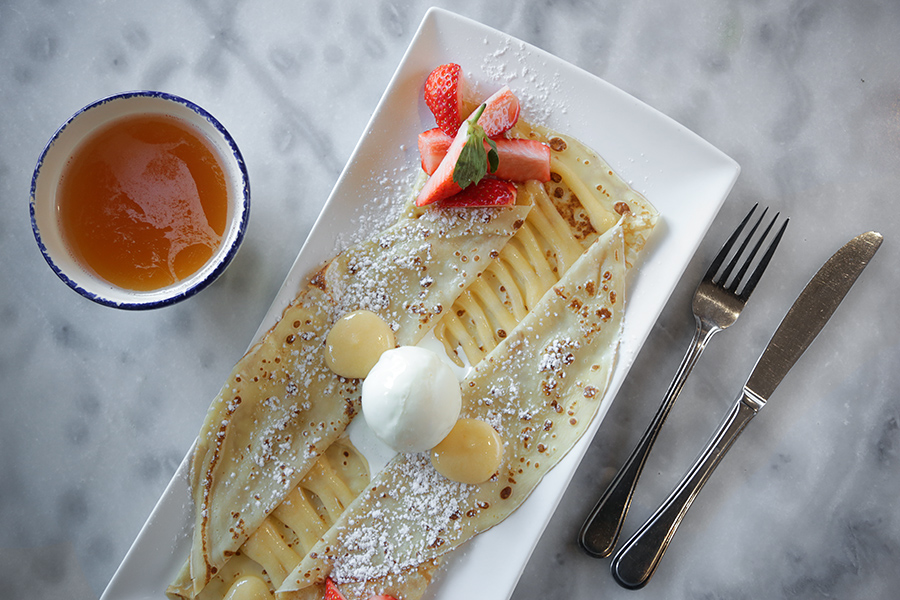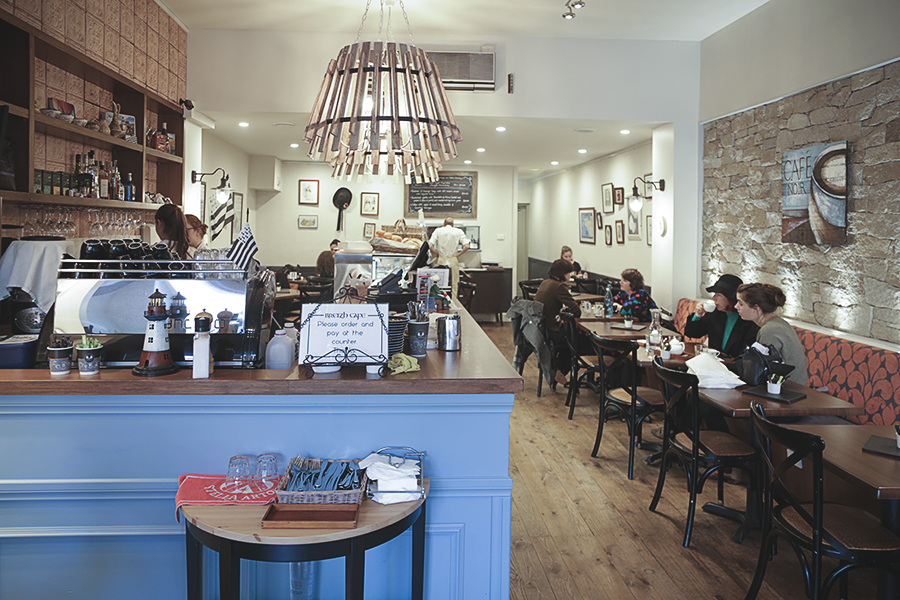 There must be something at Ainslie that compels natives of Brittany to set up shop, because at the other end of the leafy shopping village, Bruno Parresant and wife Bronwyn Thomson partner up to deliver authentic gallettes, crepes, omelettes and pastries in the true style of Brittany in their warm and inviting little café and crêperie Breizh Café. This neighbourhood favourite is something of a hidden gem, and should not be passed up when looking for a great breakfast or lunch that oozes authenticity. The specialties here are the specialties of the Brittany region; Gallettes – gluten free buckwheat crepes topped with savoury fillings that include streaky bacon, eggs, eggplant ratatouille and goats cheese amongst others. Sweet crepes are classic affairs, with fillings like lemon curd, strawberries, hot chocolate sauce and simple sugar and lemon. As well as coffees, a short list of French wines are available, but to keep it real, a whisky or cider from Brittany – the latter served in a traditional bolée (bowl) – is surely the thing to do.
Breizh Café is located at
2/15 Edgar Street, Ainslie
See website
Le Très Bon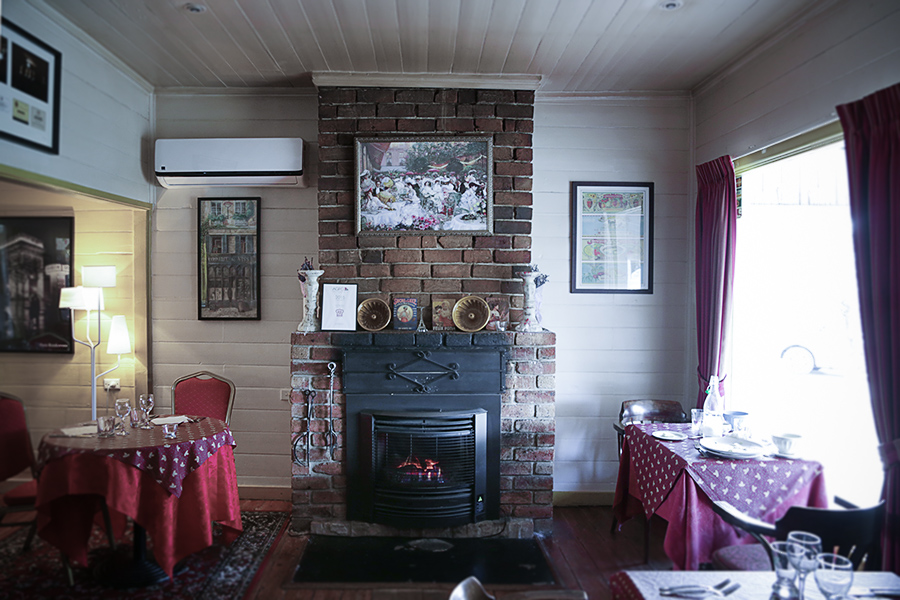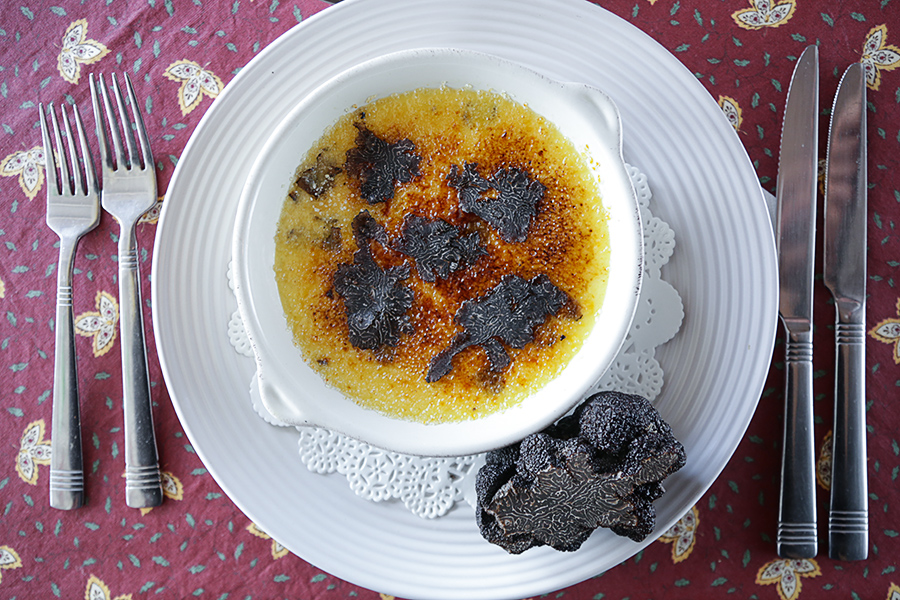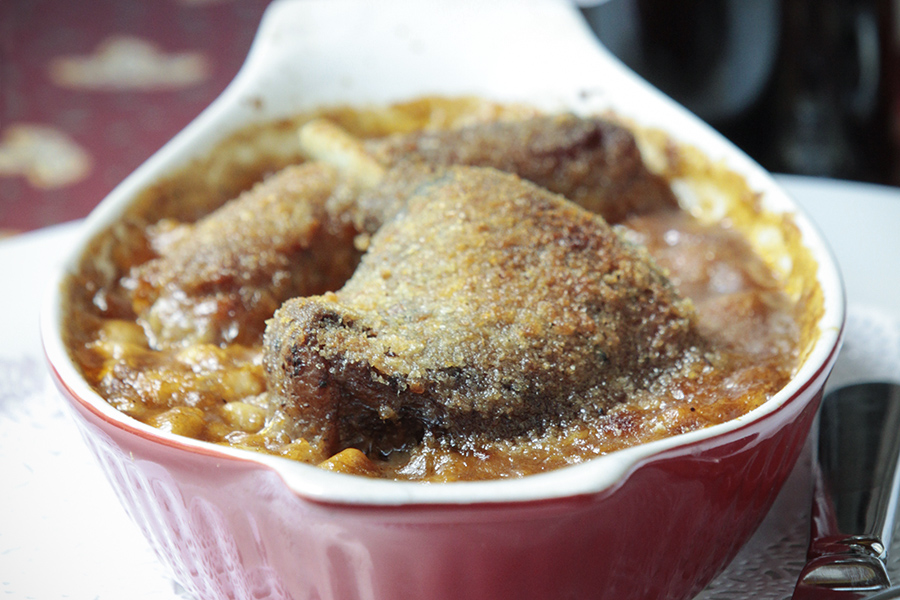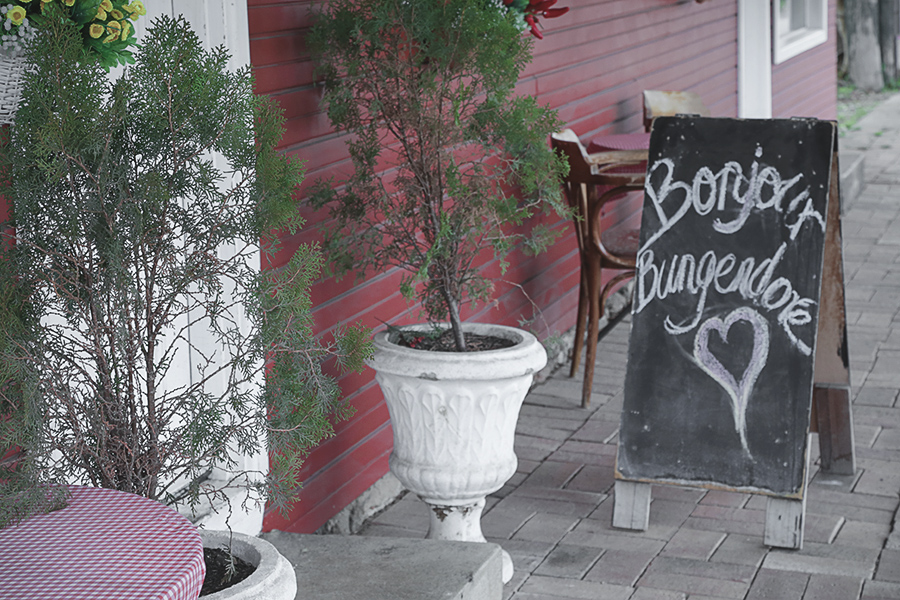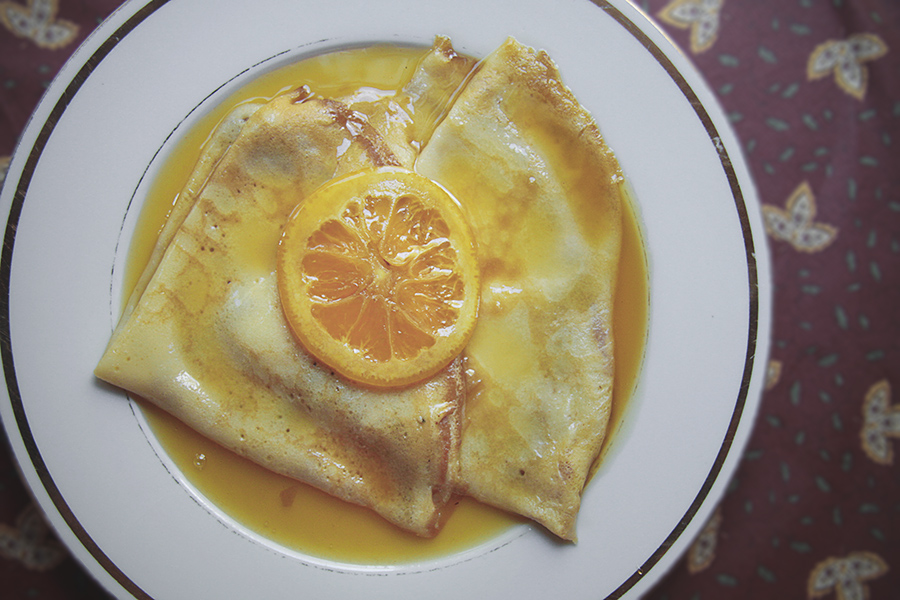 Taking its place along the craft shops, galleries and cafés of Bungendore, Le Très Bon is a lovely rustic cottage serving authentic and traditional French food made from great local produce. Chef and co-owner Christophe Gregoire hails from a small village in the Les Vosges region of France and is perfectly comfortable in the small town surrounds of his adopted home; representing through his cooking the local flavour with an expression of the taste of the soil, known in French as terroir. At Le Très Bon, he and wife Josephine have created a perfectly authentic and quaint setting to bring local produce to the table in classic French style. A great working relationship with local growers is paramount to the philosophy here, as evidenced during the height of truffle season with a special menu. Beyond that, all the classics are done here: Terrines, snails escargot, cassoulet, rich and buttery Crepes Suzette are the mainstays, and rustic warmth on show at all times.
Le Très Bon is located at
40 Malbon St Bungendore
See website