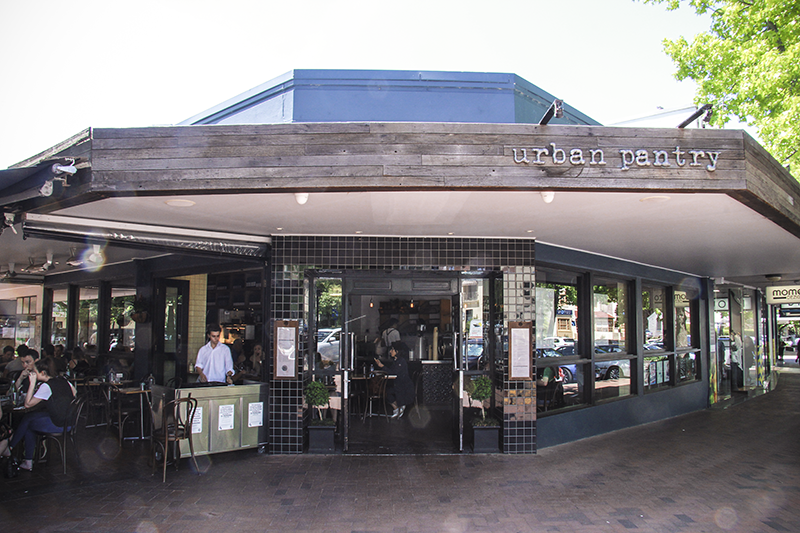 Popular Manuka brunch spot Urban Pantry shut its doors yesterday, but only temporarily, as it undergoes a makeover and prepares for a change of direction. The Urban Pantry people are calling it a 'Spring Clean,' but it goes a little further than that.
Owners Omar Muscat and Michael Nager say the closure will only be for ten days and expects service to be back to normal by the first weekend in November."We felt it was time to evolve the offer and give the space a new look and a new menu," says Muscat. "Our customers should expect something that looks like a cross between a French provincial style and a classic house in the Hamptons."
I'm guessing that means the end of the dark and broody palette in favour of soft pastel greys, white trimmed windows, plenty of light and perhaps a bit of a garden feel; but as he is keeping mum about the whole thing, I will just have to wait until the re-opening like everybody else.
As for the menu, we are told to expect a few changes here as well. "We want to emphasise freshness, lightness and clean eating," he says, signalling a general trend around town to move away from the heavy 'dude' food that has been quite popular in recent times and toward healthy and light dishes.
Saturday November 7th is slotted in as the day of the Big Reveal, but I'm predicting we will get in a little earlier than that to give you a sneak peek, so keep an eye out.
Urban Pantry's Facebook
Urban Pantry's Instagram
Urban Pantry's website