Yes, there's already Oliver Brown, Haigh's Chocolates and – as of two months ago – Godiva, famous chocolatiers with connections to the royal court of Belgium.
But there was always room for more dedicated chocolate cafés in and around the Canberra Centre.
At least that's what Max Brenner thought.
The Israeli chocolate restaurant operates in 50 locations around the world, the majority of which are in Australia. There was already one in Canberra, located in Westfield Belconnen, but as of this weekend, there's now another, plugging the space next to Fonda Mexican on Bunda Street, Civic.
Staff broke in the new store on Friday (4 August) by smashing 100 kg of hardened chocolate with hammers and chisels. After all, why not?
"We've waited for a location like this for some time, and here we are," Max Brenner CEO Mark Couter said.
The "new-look concept store" debuts several offerings that will go on to be rolled out across Australia.
Headlining these are toastie waffles or 'toffles', which combine cheese with vegemite, ham or salami, available as a coffee bundle deal for $10-11.
"Customers have been asking for some time for a savoury range, but we didn't want to break from what we're known for – decadent and rich," Mr Couter said.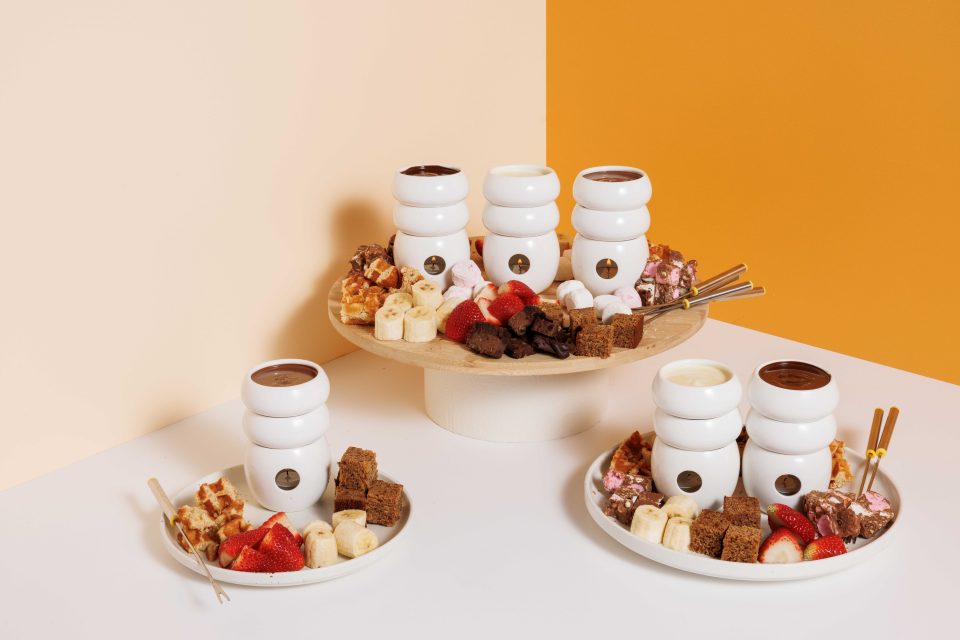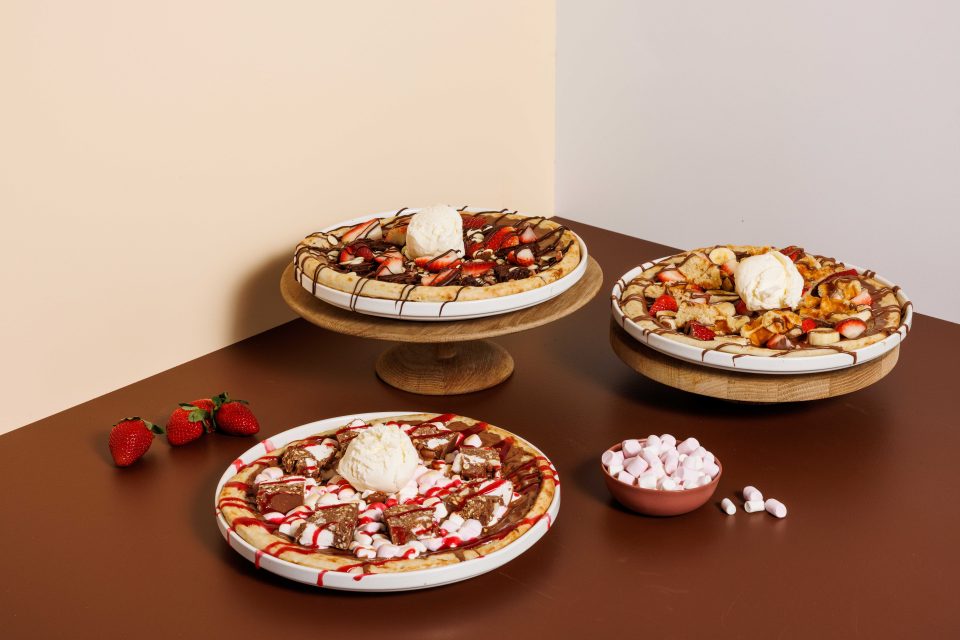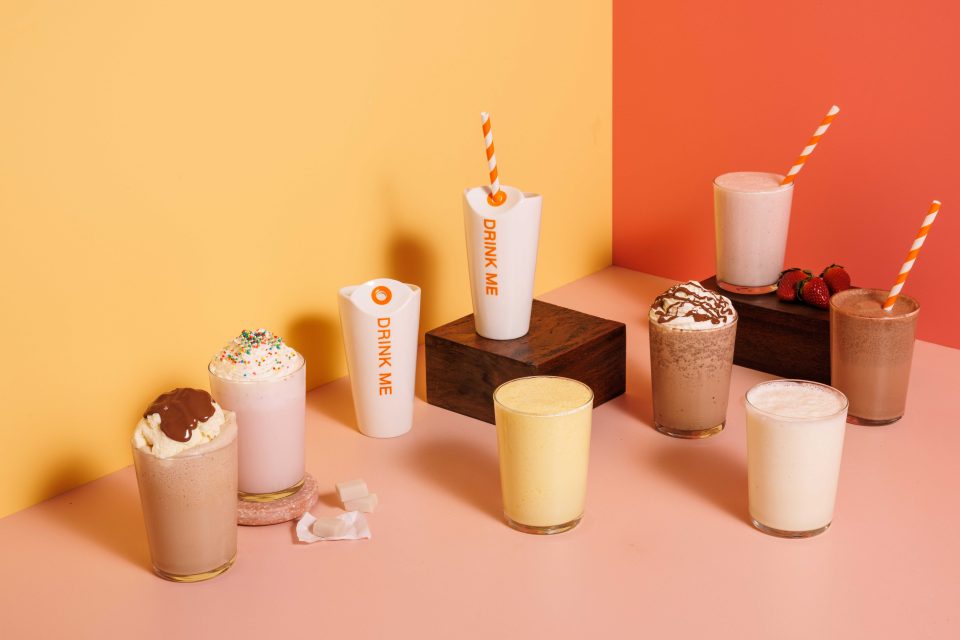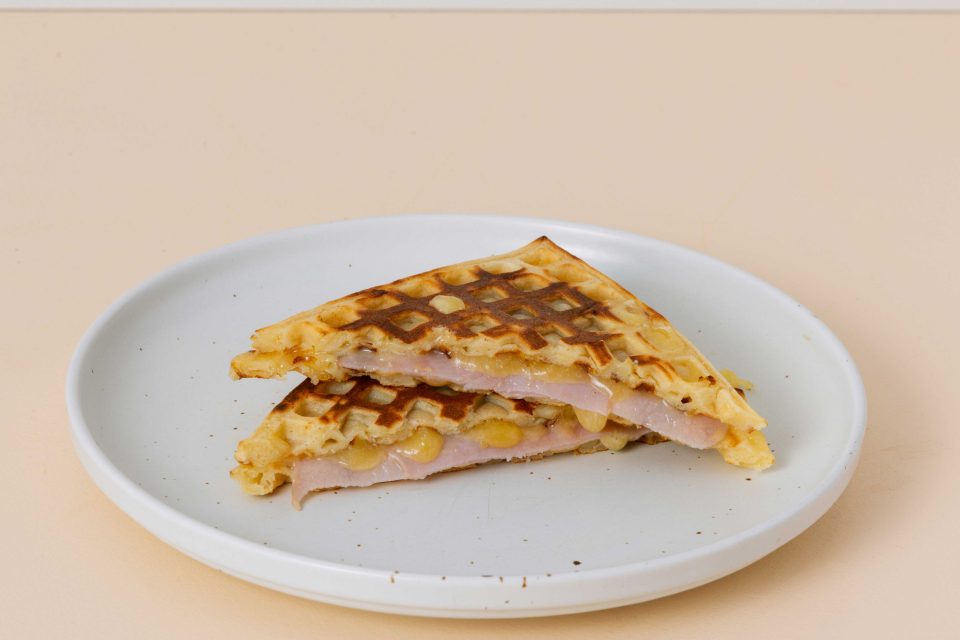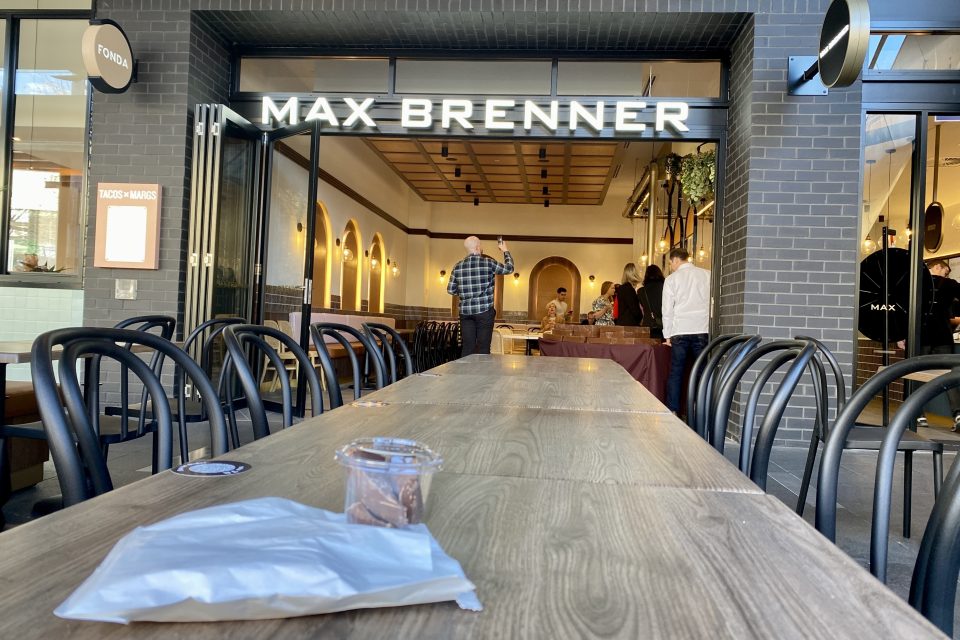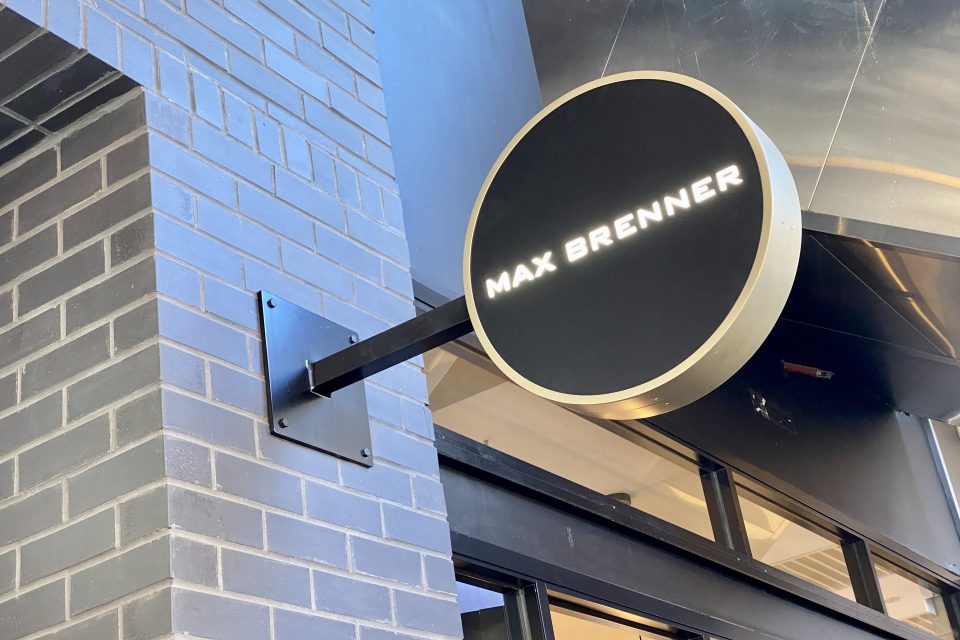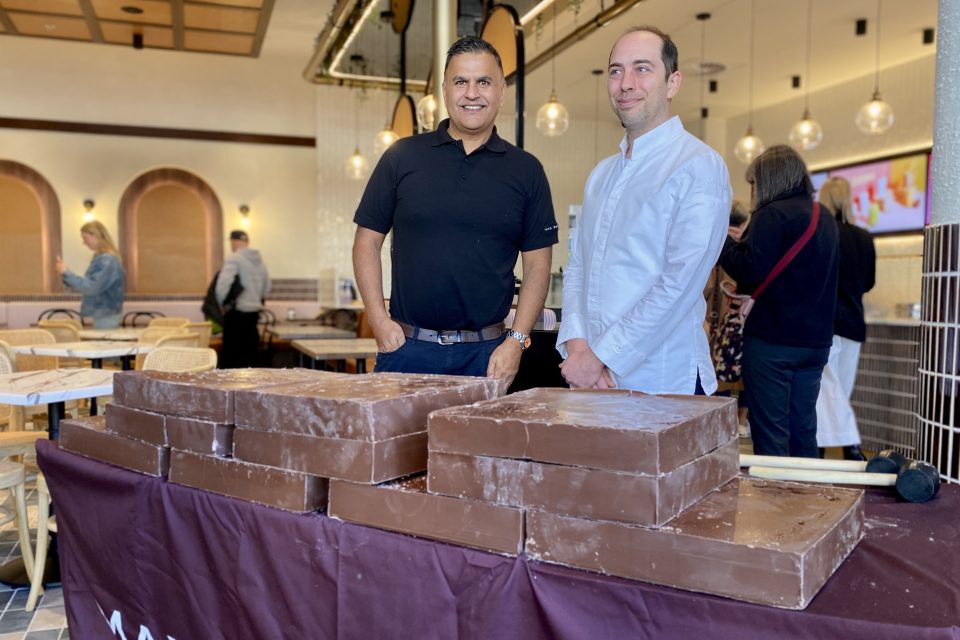 Head chef Florent Rethouze said it took months of research and development to hit the right combination.
"We spent many months developing the recipes with Australian-made products, so our flour sugar, eggs, butter are all from Australia and then we gave a twist to the waffle – we added cheese to it," Mr Rethouze said.
"We tried probably six or seven different cheeses and the one that was the most popular was actually the tasty cheese. It sounds traditional, but actually the flavour of the wispy tasty cheese is unbeatable."
There were also requests for Max Brenner to turn their chocolate into ice cream, so there's a new range of gelato featuring white, milk, dark and vanilla flavours.
"Canberrans are foodies at heart and we know they're going to speak their mind and tell us about our new signature dishes," Mr Couter said.
The new signature items will be available for free to members of the public on Saturday 5 August, and for $2 each on Sunday 6 August, in celebration of the opening.
"We're very excited for all of you to come and try everything, so please come and let us know your feedback on these new products."
Even when prices return to normal, Mr Couter says they are "very, very, competitive".
Max Brenner's Canberra Centre store is open from 9 am to 11 pm, seven days a week.
Original Article published by James Coleman on Riotact.