This time 60 years ago, thousands of people were flocking to Australia's first fully enclosed, air-conditioned shopping mall.
We now know it as the Canberra Centre, but when Prime Minister Robert Menzies cut the official ribbon on 6 March 1963, the 'Monaro Mall' pioneered what would become commonplace across the country.
And in line with Canberra's 110th birthday celebrations, the Canberra Centre is also celebrating 60 years of the Monaro Mall this month.
To start with, there's a commemorative mural coming to the old Target storefront, driven by local artist Geoff Filmer and 2022 NAIDOC Artist of the Year Leah Brideson, alongside other contributions from the community.
"This is the first time I have painted on such a large scale and in a busy public place," Leah says.
"I have learned a great deal from Geoff and his team and have engaged in some great conversations with passers-by about the artwork, its multiplicity of meanings and the process."
A significant piece of the mural's focus is on the history of the Monaro Mall, listed by the Australian Institute of Architects as one of Canberra's 20th-century significant buildings for its role in turning a traditional row of street-side shops into an enclosed mall.
The building was bound by the Petrie, Alinga and Bunda streets and Ainslie Avenue and included parking space for 2000 cars.
Inside, three major outlets were present – the department stores David Jones and Marcus Clark, and a Coles New World supermarket. There were also 58 individual stores, including Mark Foy's fashion, Rumble's Milk Bar, Irmgard Lyons Millinery, Peter Pan Children's Wear, Sam Catanzariti Menswear, Gibb and Beeman Optometrist, Willis' Butchery, Ganter Fabrics and Home Furnishings.
Sam Catanzariti Menswear is the only one still operating, albeit now on Allara Street.
On its first day alone, an estimated 15,000 people walked through the doors and countless more over the following years.
"We have also had many celebrity guests venture through the mall – one of the most notable was Skippy, who was welcomed by no less than 20,000 people when she visited in September 1969," Canberra Centre general manager Gary Stewart says.
For the record, Canberra's population was about 125,000 at the time – so that's a lot of people turning out to see a kangaroo (and they're hardly uncommon in the Bush Capital).
"Monaro Mall was also at the forefront of technology where displays gave Canberrans the opportunity to see television in colour six years before the rest of the country."
In 1989, the mall was expanded and rebranded 'Canberra Centre', with several other renovations over the subsequent years, including a $500 million redevelopment in 2007. It was redeveloped again nine years later in an award-winning collaboration between Mather Architecture and Universal Design Studio.
The architects went as far as deep diving into old photos of the Monaro Mall from the 1960s and reintroducing elements like the scalloped awnings on the street front derived from the original David Jones awnings.
"Monaro Mall holds a really important piece of history in Canberra, and we're very proud to be the guardians of that," Gary says.
"Canberrans have this great sense of ownership over their local buildings, that's why we've put great emphasis on preserving the historical significance of the mall and the original look and feel while also providing a modern shopping experience that meets locals' needs."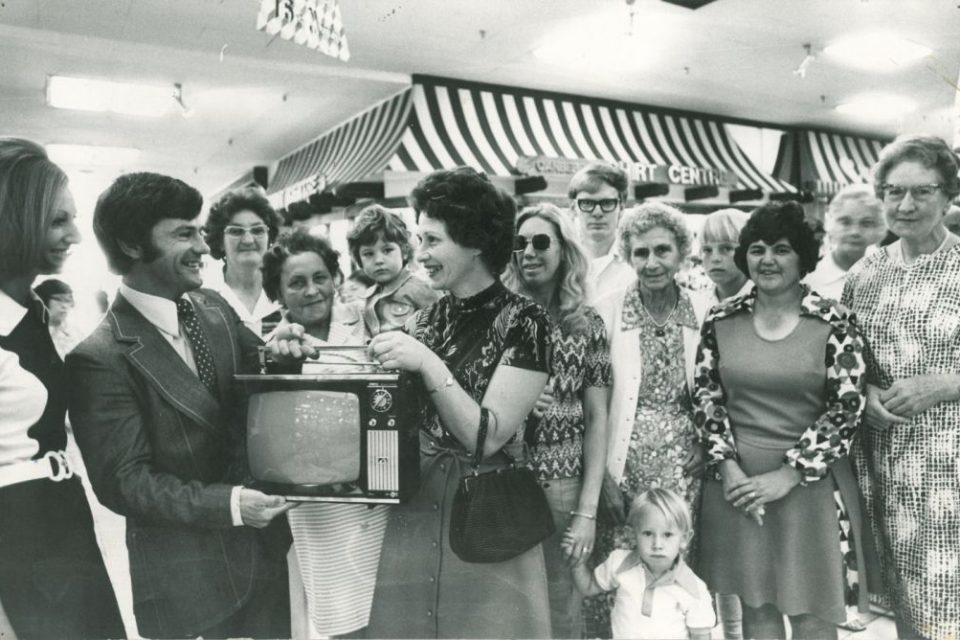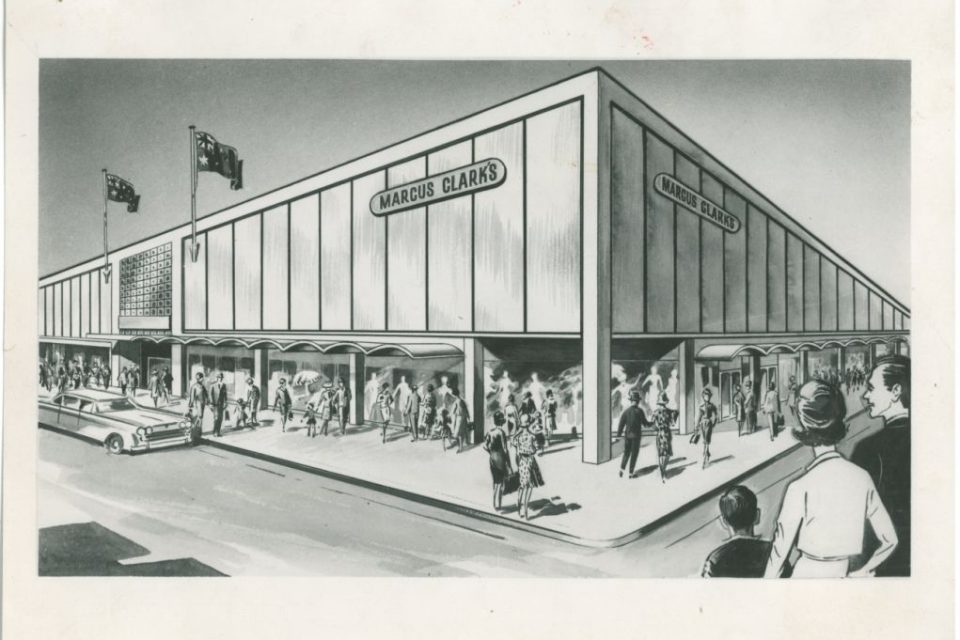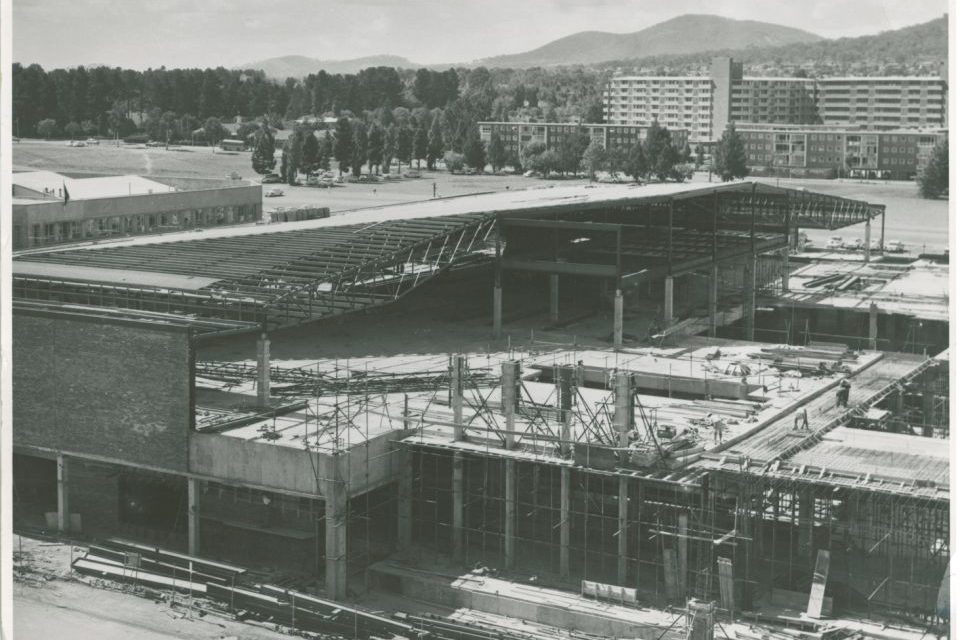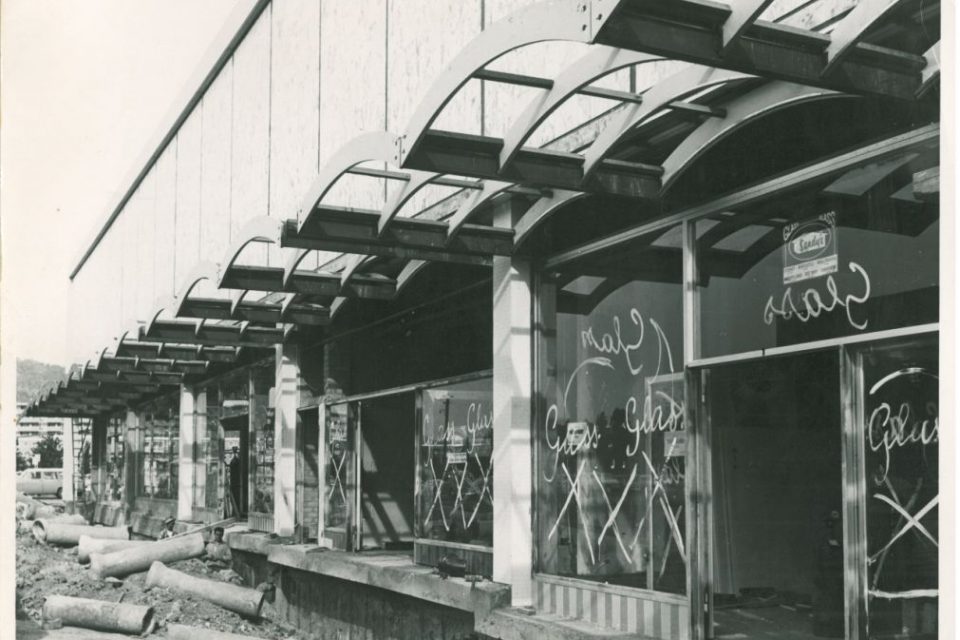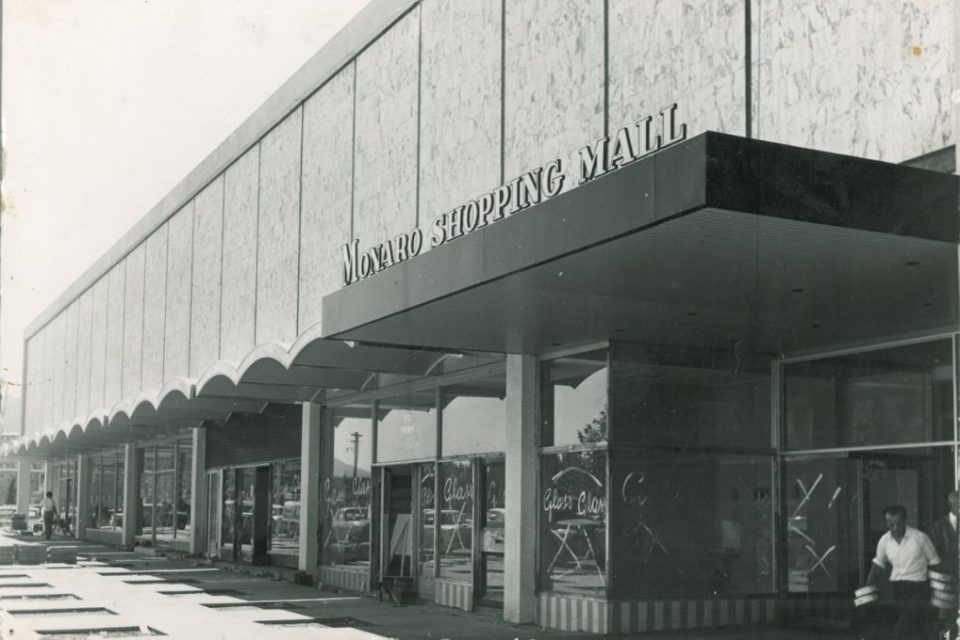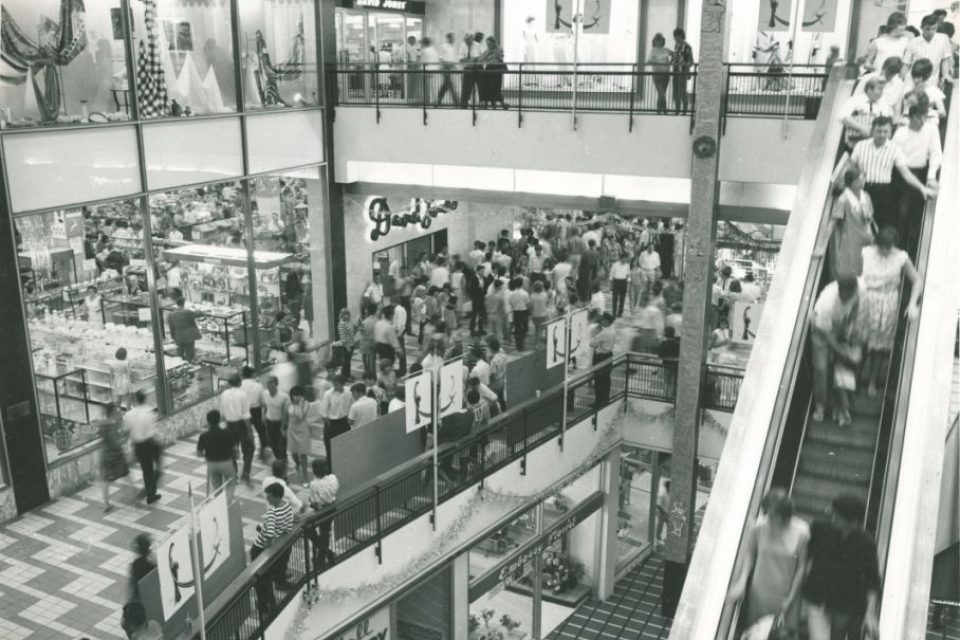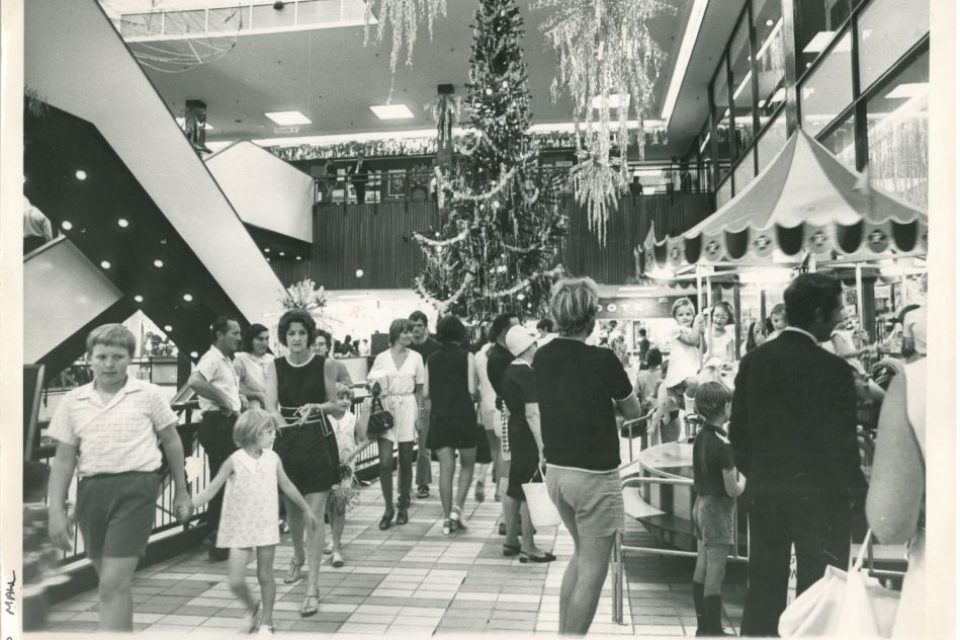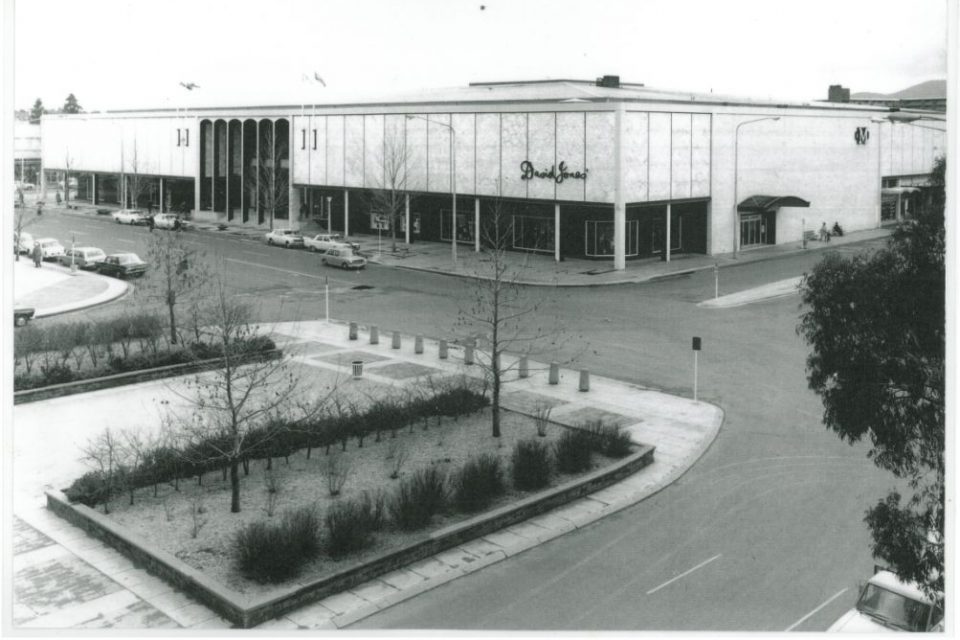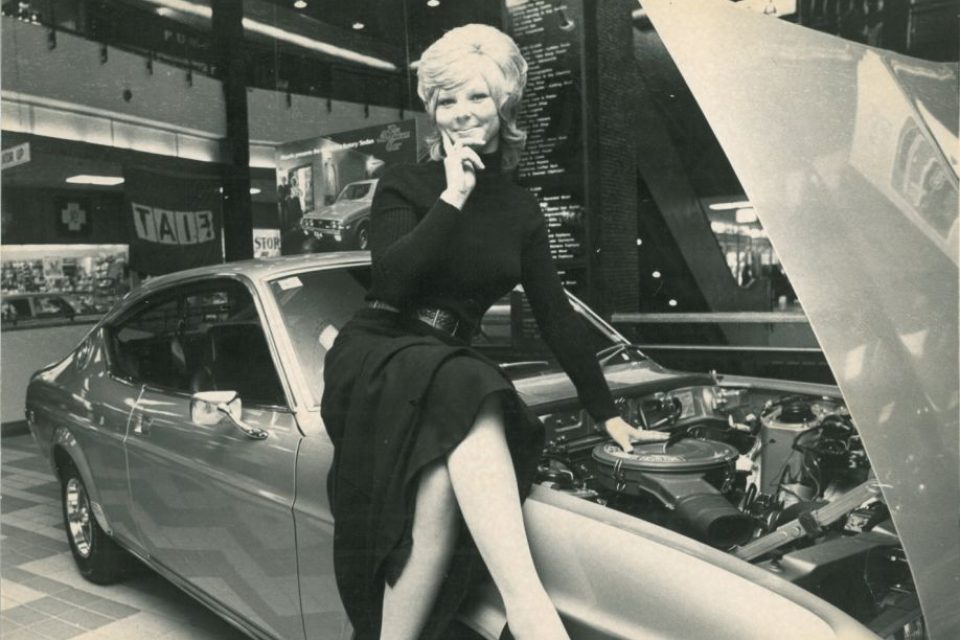 Gary says it's also about bringing the Canberra Centre up to speed on a trend towards shopping malls becoming more than a collection of fashion and department stores.
"While we know people still love these offerings, we're also seeing a trend towards the modern Canberra Centre as a destination for lifestyle and entertainment," he says.
"We hope to continue to be Canberra's premium shopping destination, as well as a place where people can come and spend quality time with their family, catch up with friends, enjoy great food, great shopping and great times!"
Original Article published by James Coleman on Riotact.