"Mexican food is an explosion of flavours and colours, as diverse as the country itself. Every region has its own popular dishes and signature tastes," says Santiago, cultural attaché of the Embassy of Mexico, who is understandably passionate about his country's cuisine.
And there is no better time to revel in all tastes Mexican than now.
While 16 September is officially Mexican Independence Day, millions of Mexican nationals around the world will start celebrating tonight. Mexican Independence Day commemorates the date in 1810 when Miguel Hidalgo y Costilla, a Catholic priest and revolutionary, first called for his compatriots to revolt against the government that had taken their king captive.
Unable to host their regular event this year due to COVID-19, the Embassy of Mexico is taking the festivities online. Santiago will celebrate with some authentic Mexican food. He plans to make a paddle cactus salad and some green salsa enchiladas to go with some fabulous tequila.
Santiago stresses that real Mexican food is not at all like the Tex Mex offerings easily available to us at fast-food joints. Although tacos ("use corn tortillas!") are a staple, there is so much diversity to this cuisine.
"A classic dish for this day is Chiles en Nogada," he says. "Peppers stuffed with ground meat, and topped with a walnut-based sauce, called nogada. Sprinkled with pomegranate seeds and parsley, it is a delicacy. Another of our most traditional Mexican dishes is Mole, the Mexican equivalent of curry. It is a puréed mixture of chillies and other spices, including chocolate, and served with different meats."
Santiago takes pride in the rich history of Mexican food.
"It is the intermingling of the indigenous flavours and ingredients of the many Mexican peoples that lived in our country's territory before the conquest, and those of the Spanish conquistadores that arrived in the 16th century. There are also elements from many other cultures from around the world. Mexican food is a melting pot, deeply rooted in tradition, yet very open to innovation."
Every Sunday, you can now get your own authentic taste of Mexican food.
Cesar and Allie launched their Mexican food stand, Jarochos, at Southside Farmers Market in January. Cesar missed the taste of home incredibly and he couldn't find authentic Mexican food in Canberra.
"I wanted Canberrans to experience the real taste of Mexican food," he says. "Our food is family recipes combined with the local dishes of the port of Veracruz, where I am from. People who grow up there are called 'Jarochos'".
Let's taste some tacos!
If Tex Mex is the closest you have gotten to Mexican cuisine, real Mexican food will be a surprise. Comparing them is akin to the contrast between a commercial pizza, piled up with toppings, and an authentic wood-fired Italian pizza with only two or three ingredients. The commercial pizza tastes great, but that Italian pizza produces incredible flavours with far fewer ingredients. Similarly, Mexican tacos may have just a couple of fillings but the taste is magic.
It all starts with corn tortillas grilled right in front of you. Soft, yet firm enough to hold the fillings, the tortillas are denser than a flour tortilla.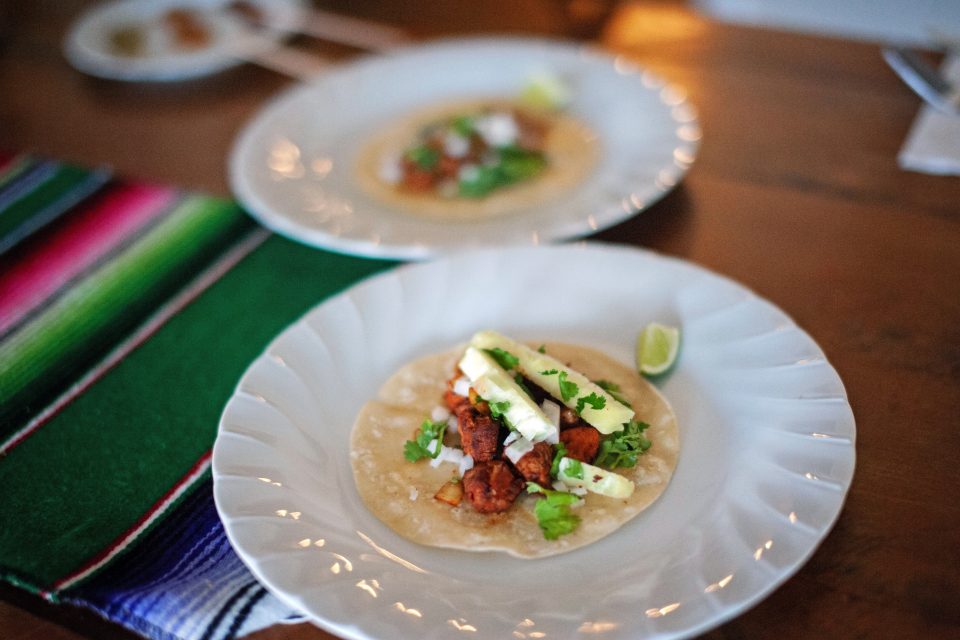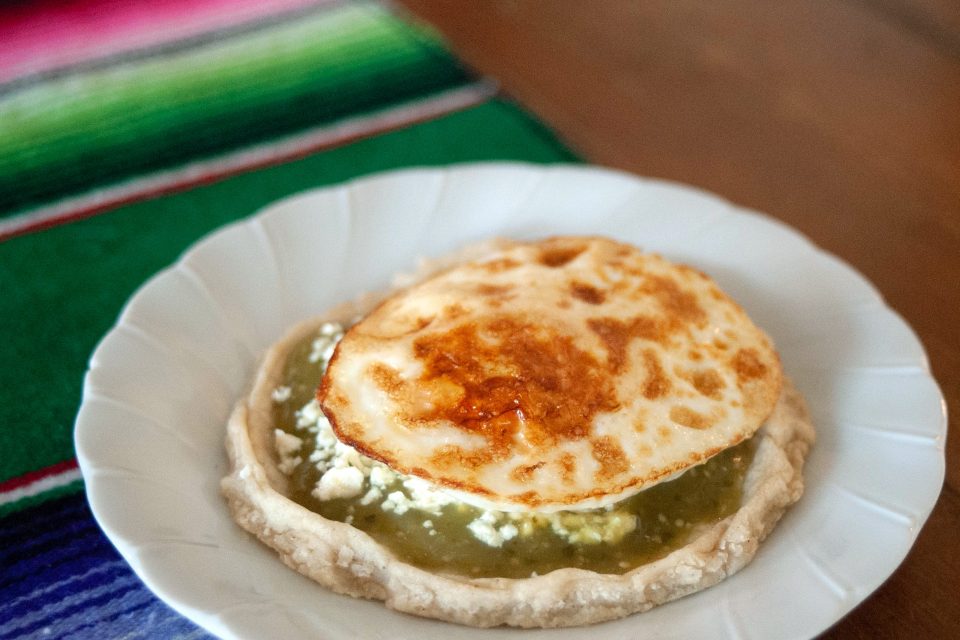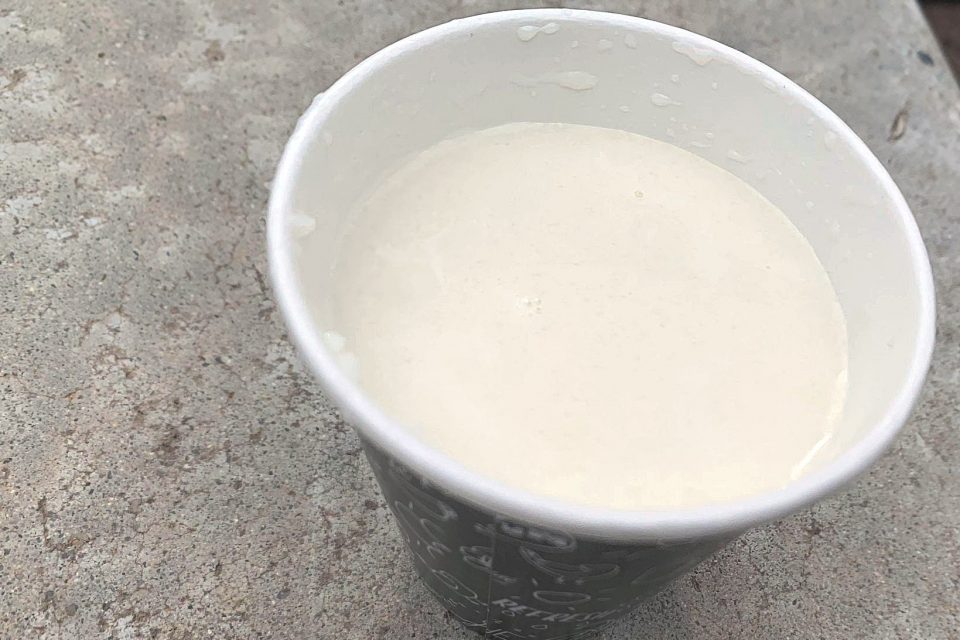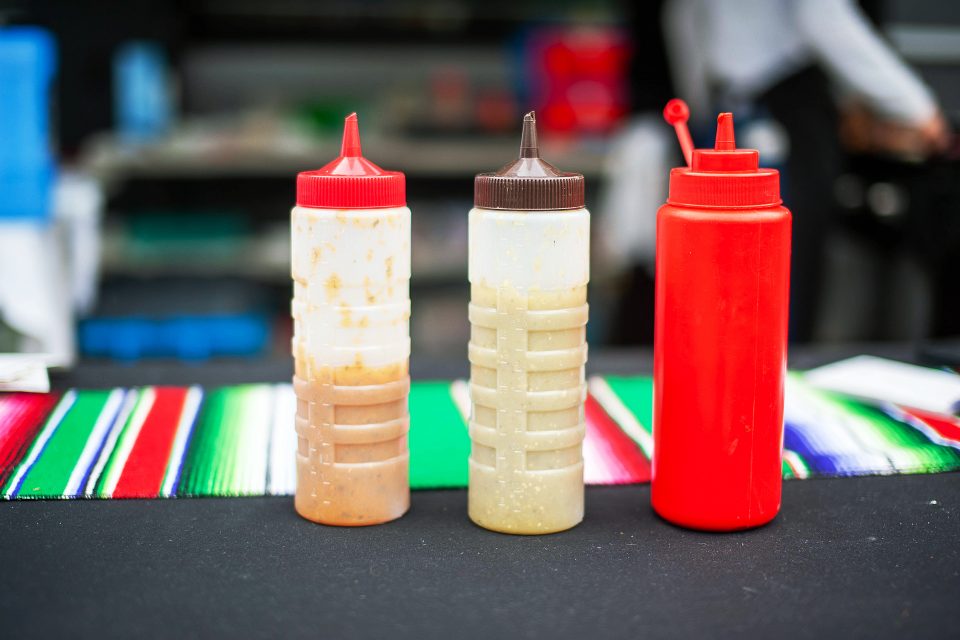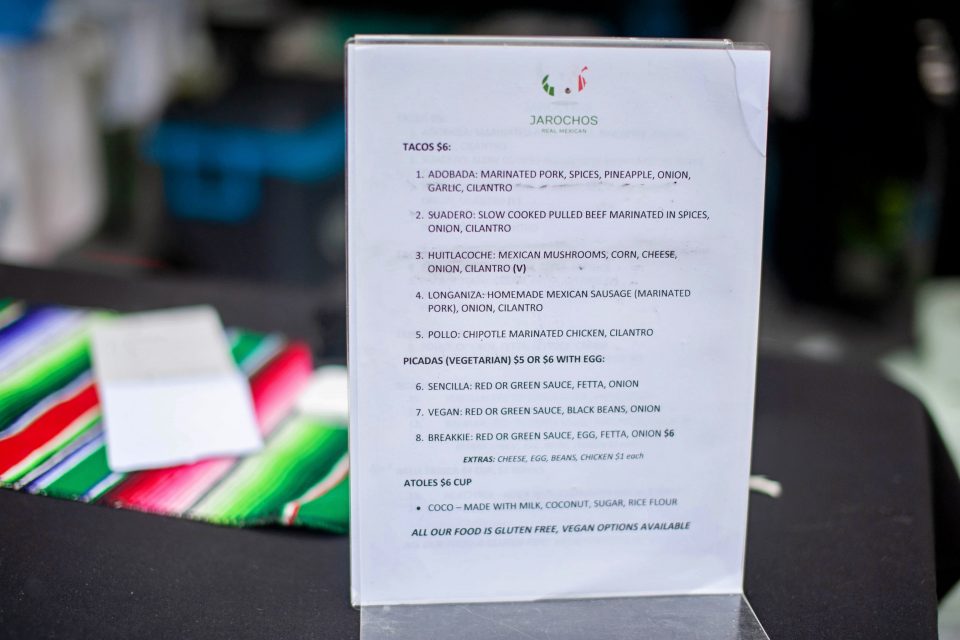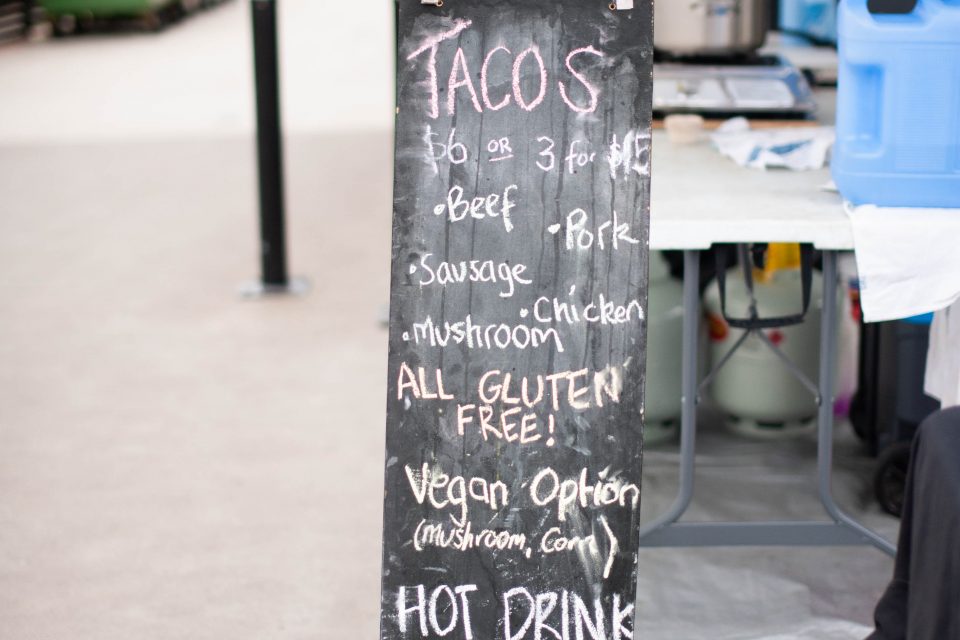 My first taco is the Longaniza. The time and love that goes into the making of this Mexican sausage is evident, the meat is packed full of flavour. Fragrant marinated sausage is fried and served on the taco, along with finely chopped onion and coriander. Delicious mouthfuls.
Next is an Adobada. This taco brings echoes of Mexico's beloved pastor taco. Marinated pork pieces, shards of just-ripe pineapple, diced onion and coriander. It's savoury, salty and sweet in every bite. Yes, please!
Picadas are a Veracruz staple: small tortillas with pinched edges so that they can hold the sauce of your choice. My Breakfast Picadas has piquant green sauce topped with feta and a fried egg. It is a unique taste that grows on me.
Jarochos tempers its use of chilli to suit all who taco there. If you want a chilli hit, one of the house-made sauces will fit the bill.
The fiery red sauce features hot and fruity amorita and arbol chillies. The milder green sauce, made from jalapeno and green tomatoes, is fabulous and spicy enough to jangle my tastebuds. The full-bodied and chilli-free capsicum and tomato sauce sings with char-grilled flavour.
Grab three tacos for $15, a cup of warm sweet atole, then as you eat, close your eyes and imagine you are on a beach lounger in Akumal. MmmmmMexico!
Seek out Jarochos at Southside Farmers Market (2 Launceston St in Phillip) on Sundays from 8:30 am to 11:30 am. Jarochos can also cater for parties and events. Cesar also hopes to serve up Taco Tuesdays at Bowen Park very soon.
Follow Jarochos on Facebook and on Instagram or contact them about catering at [email protected]
To be part of the online Independence Day celebrations, follow the Mexican embassy's Facebook page.
Original Article published by Michelle Taylor on The RiotACT.