Mongolian restaurant Naadam has just had its grand opening in Phillip, and I was lucky enough to be able to visit and sample some of the hot-off-the-press menu – a menu that presents traditional Mongolian flavours with a modern tweak.
We are seated in a yurt which, like the Tardis, is much roomier inside than it first appears. Behind us, half a dozen children grapple with a game of Mongolian chess, but I only have eyes for the food.
The word Naadam means to play or to celebrate, and the aim of the menu is to celebrate Mongolian cuisine and culture.
Co-owners Mugi and Ganby explain that together with head chef Daria, they want to unveil the uniqueness and diversity of their food.
"We aim to showcase both modern culinary standards and traditional cooking practices. Our chef-driven menu highlights seasonal ingredients in simple handcrafted dishes. The fact that our open kitchen uses only fresh ingredients reflects that refrigeration is not used in Mongolian nomadic culture," they explain.
The first dish to arrive is Stu-gen, a rectangular bar of collagen jelly made from ox joints. Served at room temperature, the ox is tender, its rich flavours suffuse the jelly. Sundried tomato pesto and a milk tea-based creamy sauce zest up the mild notes of Stu-gen.
Eleg, a beef liver pate, comes with traditional garlic flatbreads. Gamey and encrusted with salt, I enjoy everything about the pate. The minuscule daubs of sea buckthorn jelly (sea buckthorn is a robustly fragrant super berry) and earthy dollops of beetroot red currant sauce are an excellent foil to the pate's salt and umami.
A plate of Hel arrives next (but it tastes like heaven to me). I have always had a soft spot for cow tongue. Imagine wafer-thin slices of ox tongue topped with smooth eggplant puree, the sweet tang of red cabbage and a glassy shard of fried spinach. We spread the toppings evenly on a slice of tongue, then eat it betel leaf-style. It is one of my top dishes of the night.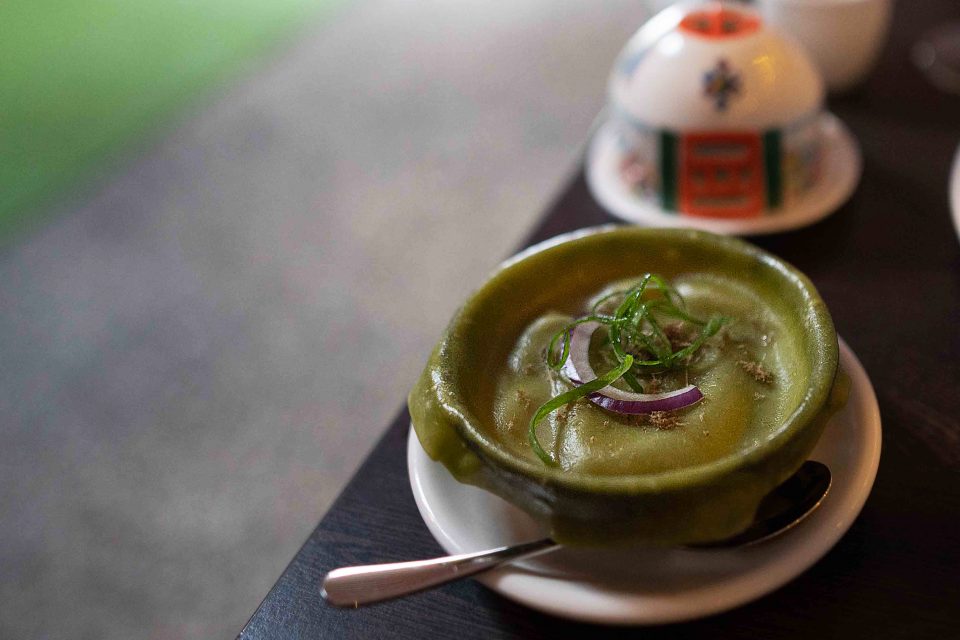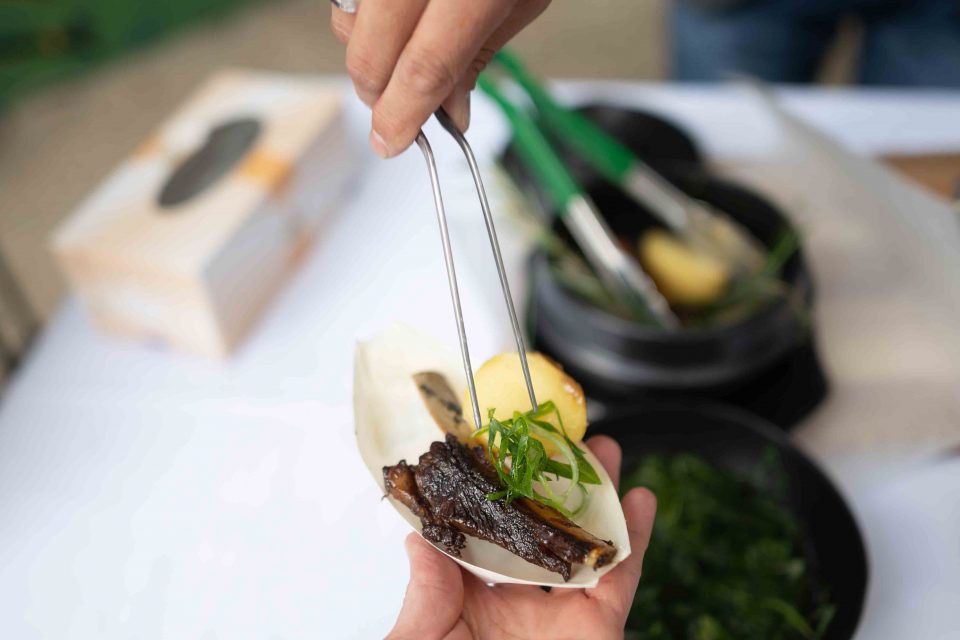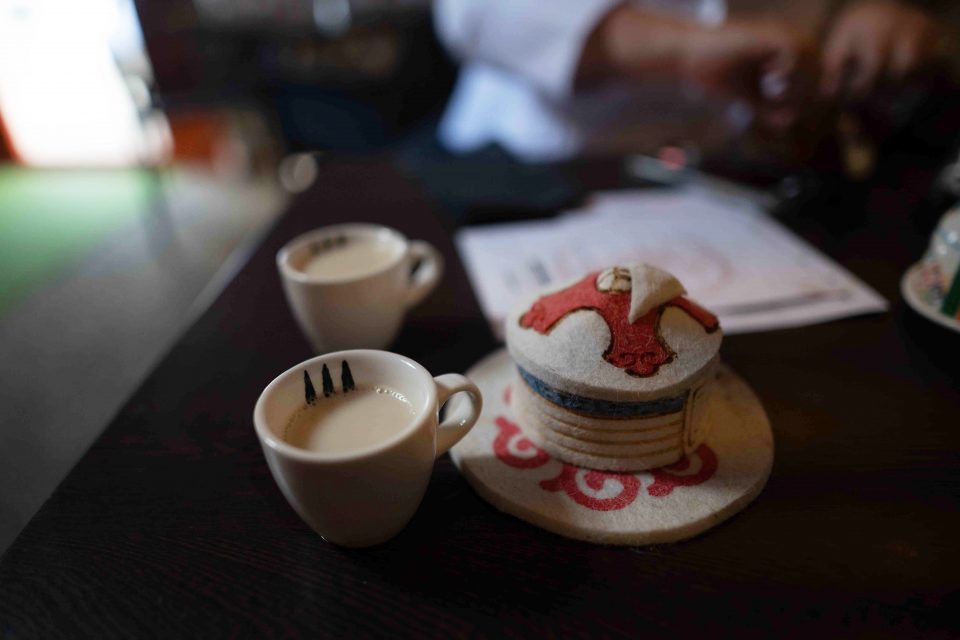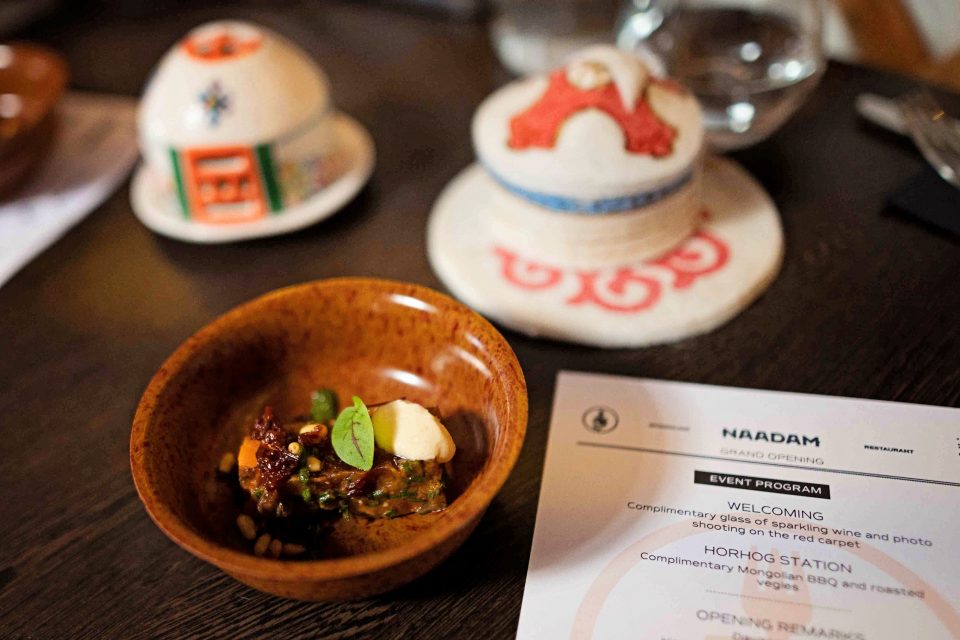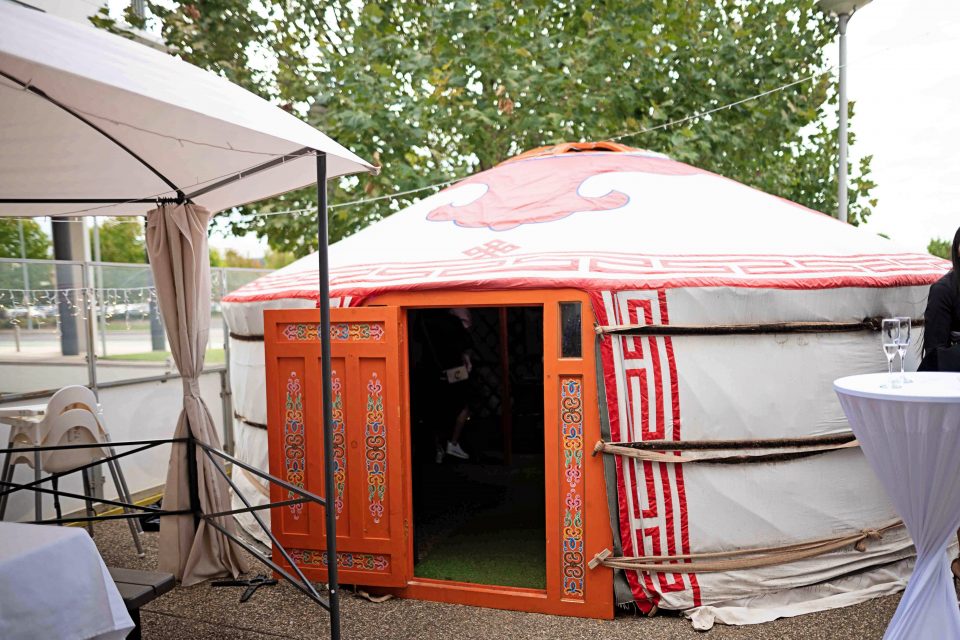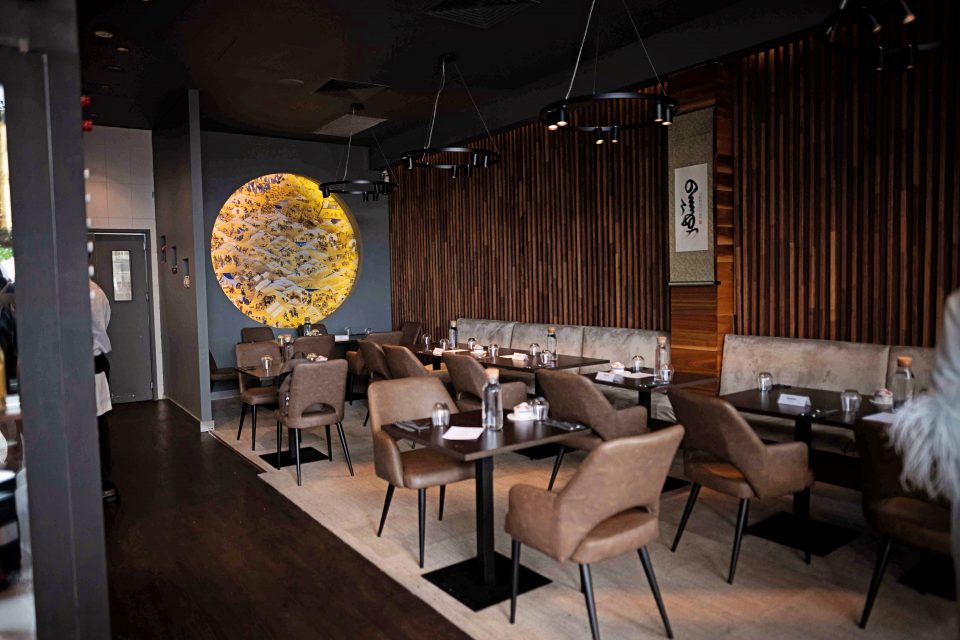 Halfway through dinner, Mugi pours us a cup of Suutei tsai, Mongolian salty tea. This savoury chai has the extra creaminess of ghee in it. The tea is mild, the tea-ness more of an aftertaste. It is different and I drink my entire cup.
Bitu shol comes out in individual soup bowls. This traditional bone broth is steamed within a delicate dough case so all its delicious goodness has been locked inside the dough dome. I slice into its dough cover with my spoon and, after eating the beef slices, I drink it straight from the bowl. It is a velvety comfort dish.
Hu Shur comes out next: lamb and beef-filled dough pockets. We really enjoy the pockets, the texture and taste of the pastry just for starters. While thicker and more tender than samosa pastry, it tastes similar. The meat inside is mild, and when we add the accompanying pickled veggies to each mouthful, everything goes together in beautiful harmony.
I have to leave before I can taste all the dishes coming out, but I grab some Mongolian BBQ to go. Finished off in the smoker, the flavours are wonderfully rich. It is not just the smokiness that makes these simple potatoes the best I can remember eating in a long time; they have been coated or marinated in something magical. The lamb meat is not quite falling off the bone, but it is tender and delicious.
Naadam's breakfast/lunch menu includes handmade noodles and Hu Shur. For dinner, you can order from the a la carte menu or go with one of two set menus: start easy with the Mongol Intro for $49 or be brave and launch headfirst into the Buckle Up for $79.
Naadam is located at 98 Corinna St in Phillip. Look out for the (unmissable) mural on the exterior wall depicting a rural Mongolian scene. It is open from 9 am to 2 pm for lunch on Tuesday to Sunday, and for dinner from Tuesday to Sunday from 5 pm. Follow Naadam on Facebook and Instagram to follow along as they begin their food adventure with Canberra.
Original Article published by Michelle Taylor on Riotact.