I've just heard that a new PappaRich has opened in Gungahlin but it will have to wait for another day. Right now, I'm outside Canberra's original PappaRich at the Canberra Centre and I can't wait to indulge in their shaved ice dessert (and much more).
As soon as we are seated, I remember how fabulous PappaRich's ordering system is. First, you browse their menu – big and beautiful – written across glossy photographs of what you will be eating. Especially for a menu populated with exotically named dishes, seeing a visual of each dish before placing an order is helpful. Look for the chilli symbols next to each dish to indicate what heat level to expect.
Each menu item has a code and we note down the codes of the dishes we want on a sheet redolent of a Yahtzee scorecard. On completing our order, we press the call button at our table. A mellow 'ding dong' echoes melodically somewhere in the ceiling and a server arrives swiftly to collect our order. I have to note here that I have friends who frequent this restaurant specifically because of the delightful way the PappaRich wait staff interacts with their young family members.
The menu divides its staples into rice, noodles, roti, dumplings and nasi kunyit – turmeric rice cooked in coconut milk and spices. Flip through to the back to find exotic iced drinks, plumed and colourful like birds of paradise, hot beverages and an assortment of desserts. We order a range of dishes to share.
Our first starter is the Kaya toast. You must try this iconic dish at least once. Thick toast is sandwiched with lashes of cold salted butter and silky kaya – a blend of sweet coconut and pandan. It tastes like breakfast on a tropical beach. If I could, I would eat this every day.
Our other starter, a crunchy bowl of deep-fried chicken skins, is satisfying and fun to munch on.
The special nasi goreng's fried rice is flavoursome and comforting, the chicken itself juicy under a super crunchy skin. We really enjoy the accompanying fragrant sambal that brings a rich buzz of heat to each mouthful. Specify how you like your egg cooked (I want mine well cooked with no googly bits).
The roti telur is roti run through with egg and red onion and then fried. Generous slabs sit alongside beef rendang, sambal and dhal on a compartmentalised roti canai plate. The inclusion of egg means the roti is more tender than a plain roti.
My favourite main is seafood laksa. A huge portion, gorgeously comforting and full of Hokkien noodles, seafood and large fried slabs of porous tofu that soak up all the goodness of coconut curry broth.
Our drinks are fantastic. My pick of the bunch is the tropical lime. Tart and minty, imagine a Splice ice cream in beverage form.
Coconut paradise has to be a close second, though. Not overly sweet, it is refreshing coconut deliciousness topped off with a silky slice of tender coconut.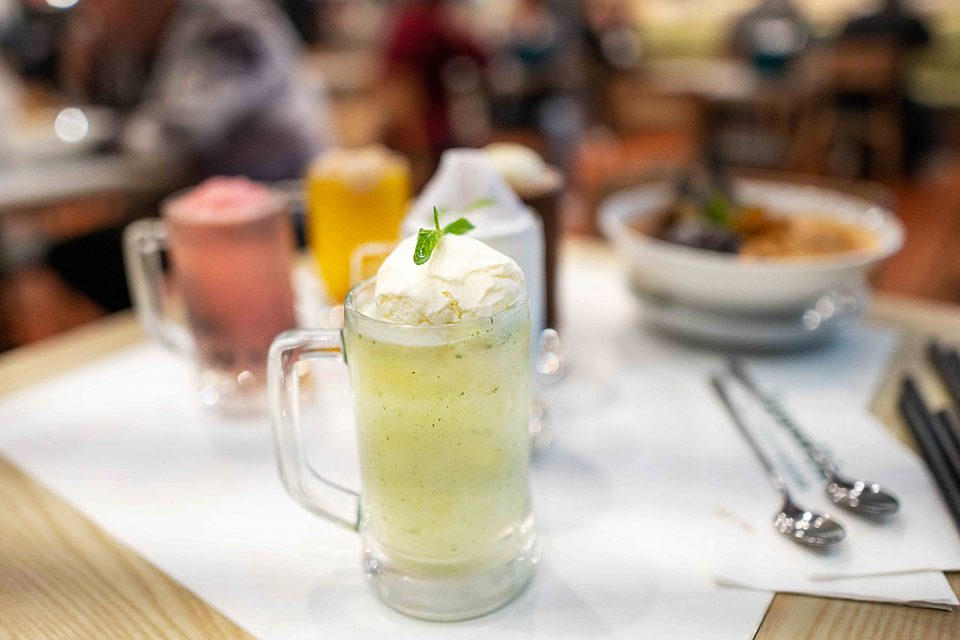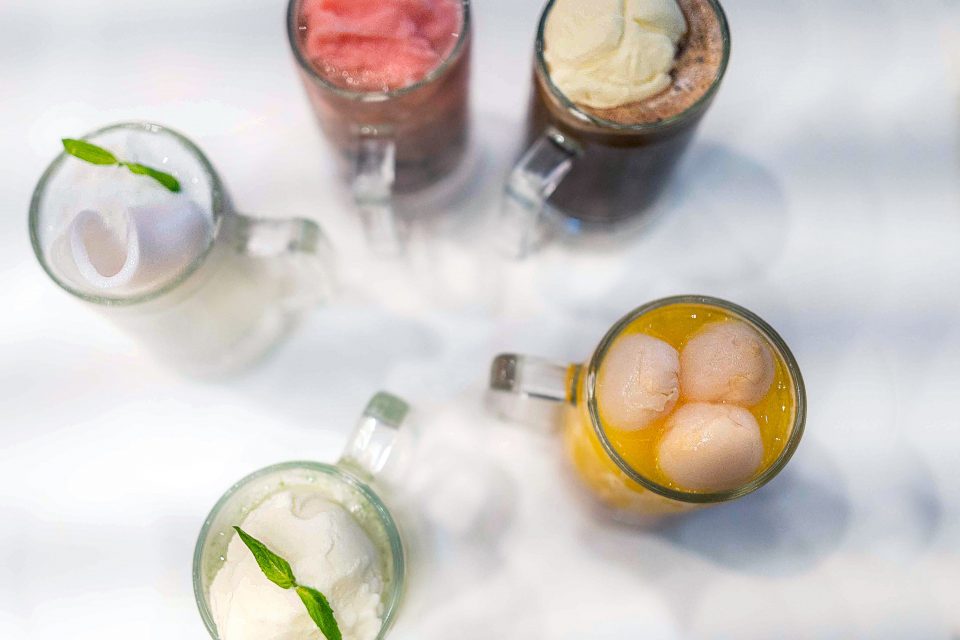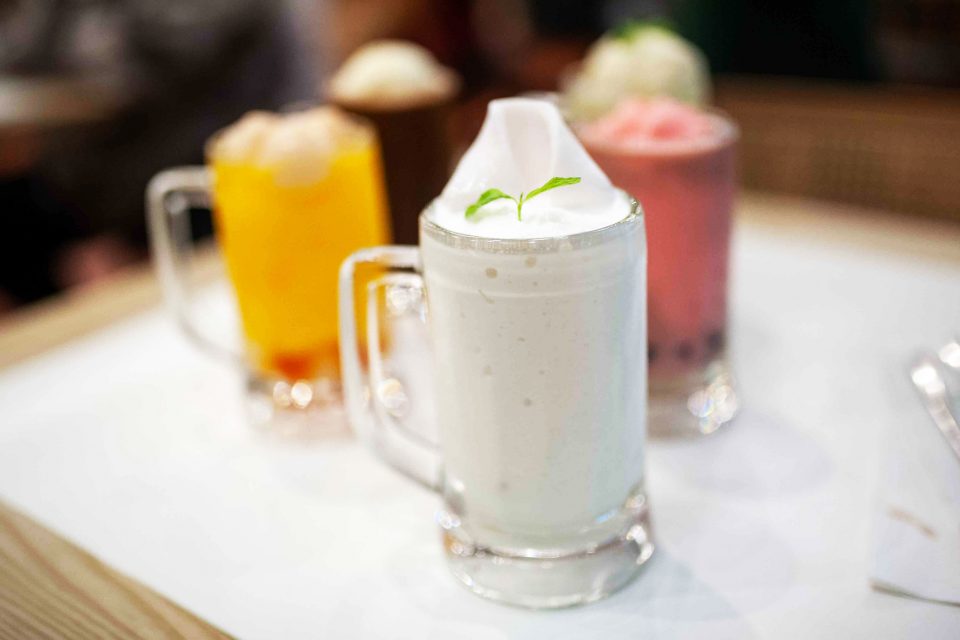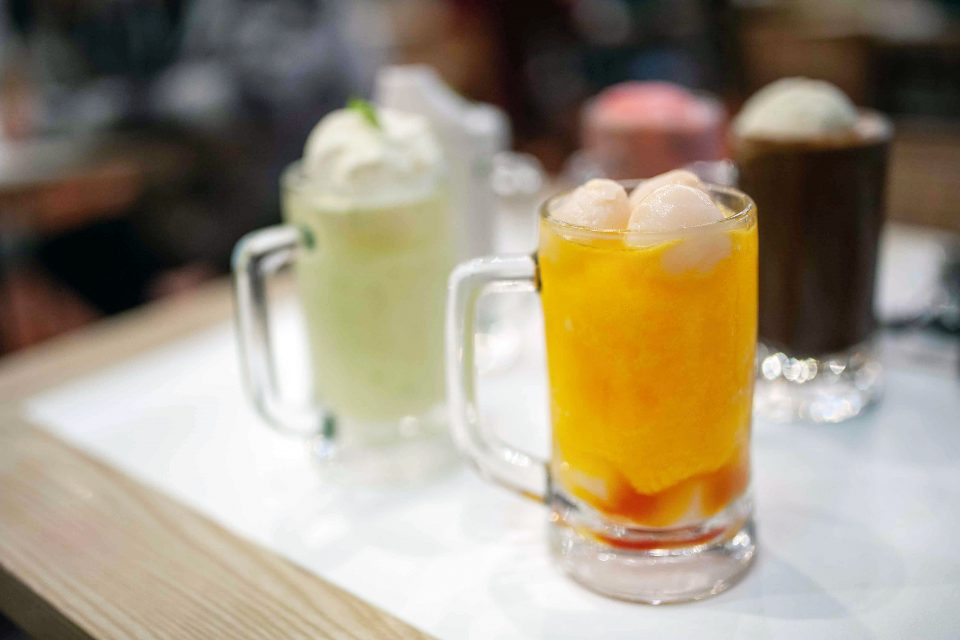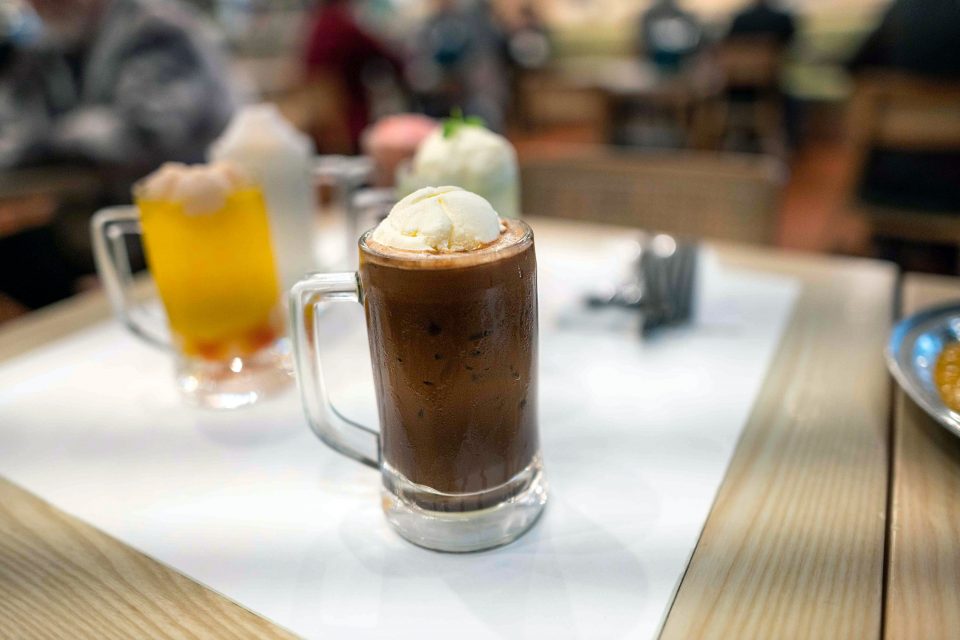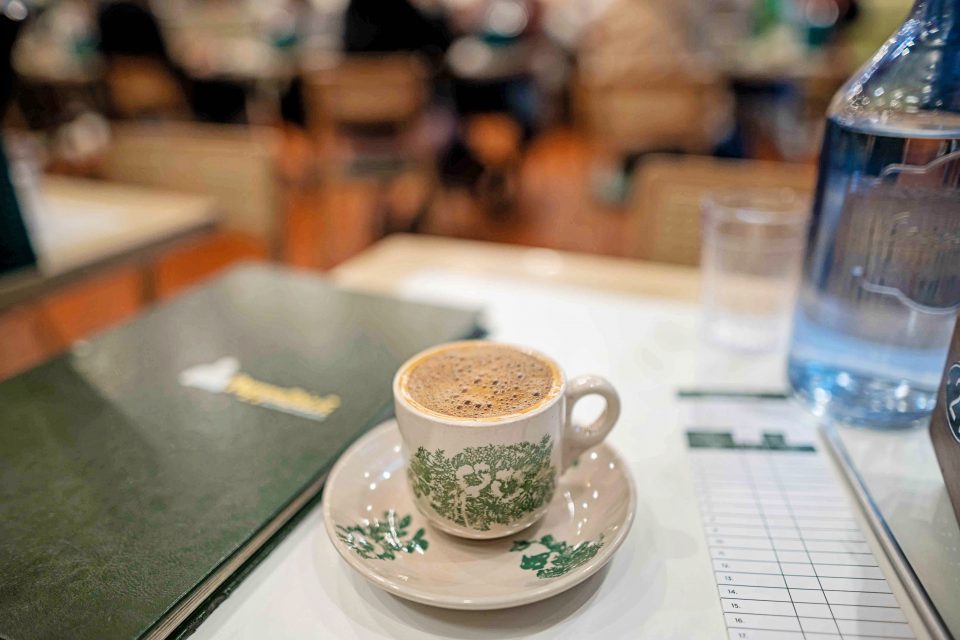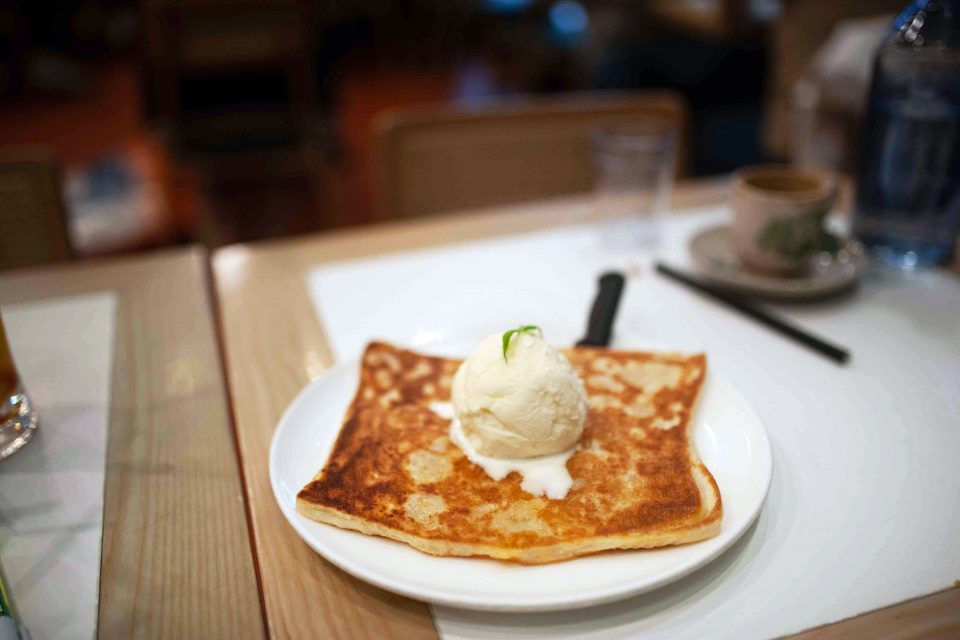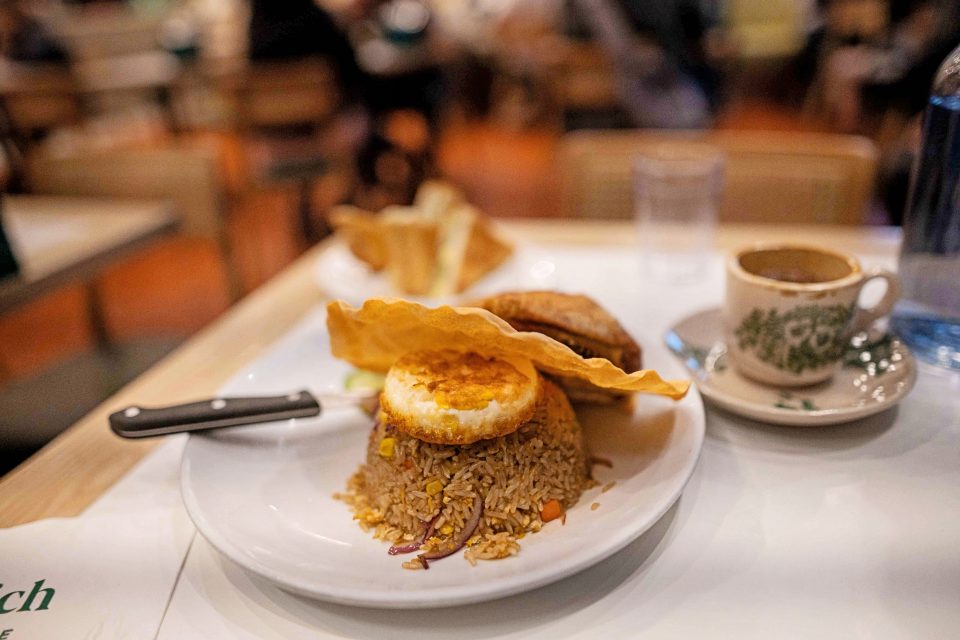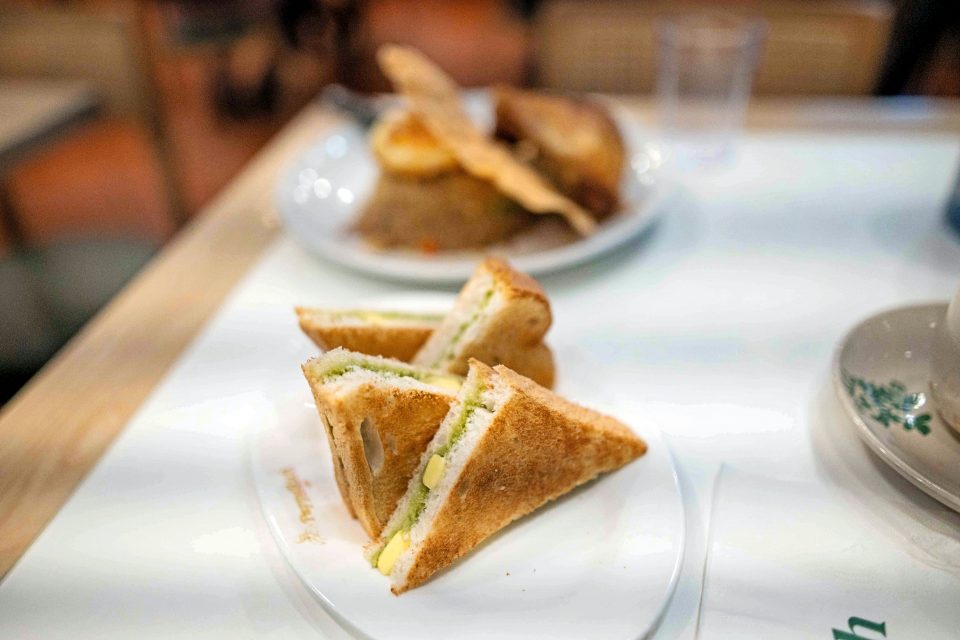 Dessert! Time to taste the colourful shaved ice treat that originally caught my eye years ago. It is as good as I remember, but I am way too full to do it justice. Soft ice drizzled with palm sugar, red sugar syrup, coconut milk and condensed milk. Accompaniments on the side include earthy jubes of grass jelly, sultanas, red beans, peanuts and corn.
We finish with coffee which comes out piping hot, its head a mass of tiny bubbles. This is a milk coffee with sweetened condensed milk. The coffee is robust enough to pull off the caramel-ly sweetness. It is a dangerously addictive drink for someone who really isn't supposed to eat sugar at all (oops).
Ready to enjoy your own Malaysian feast? PappaRich Canberra Centre is located at 148 Bunda St. PappaRich is open seven days a week, from 11:30 am to 9 pm.
PappaRich Gungahlin is located at Shop 33, Gungahlin Village. 46-50 Hibberson Street, Gungahlin.
Follow PappaRich on Facebook and Instagram.
Original Article published by Michelle Taylor on Riotact.