When I heard that Eighty/Twenty Food has a new location in Kingston, I volunteered myself to cover the story with bells on.
Eighty/Twenty Food is a restaurant I revisit semi-regularly, entirely because of the addictive quality of their crunch bowl. Being adventurous and open to trying all varieties of food adds a sprinkling of spice to life, but there is also something so comforting about a bowl of reliable deliciousness.
The restaurant's new Kingston location juts out from a quiet corner, opposite the bustle of old Kingston's main food drag. With a generous outdoor patio for alfresco summer dining, its light-filled interior features sturdy timber-topped tables and greenery. The same sweet-yet-healthy goodies you can find in the Braddon store beguile us from the display window.
Owner Bijaya says: "We have brought fresh, honest food and drink to Old Kingston. I have worked with Eighty/Twenty since 2020. And every time a new store opened, I would go across and help set it up and then hand it over. So, when eventually this one came up, I was approached about taking it over. My business partner, Binod, has worked in the Eighty/Twenty kitchen for four years, and we felt the time was right."
In these experienced hands, expect the same tried and true Eighty/Twenty deliciousness in the menu. A menu that is bursting with vitality.
Bijaya says they go to great lengths to produce vibrant, nourishing food that doesn't skimp on taste. The cafe's focus is on "delicious-nutritious-REAL".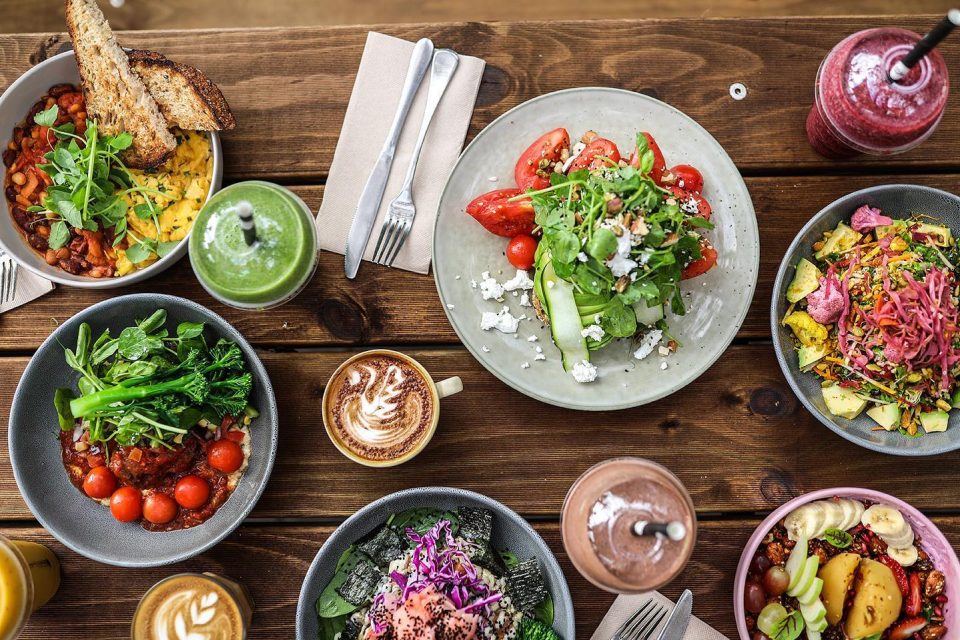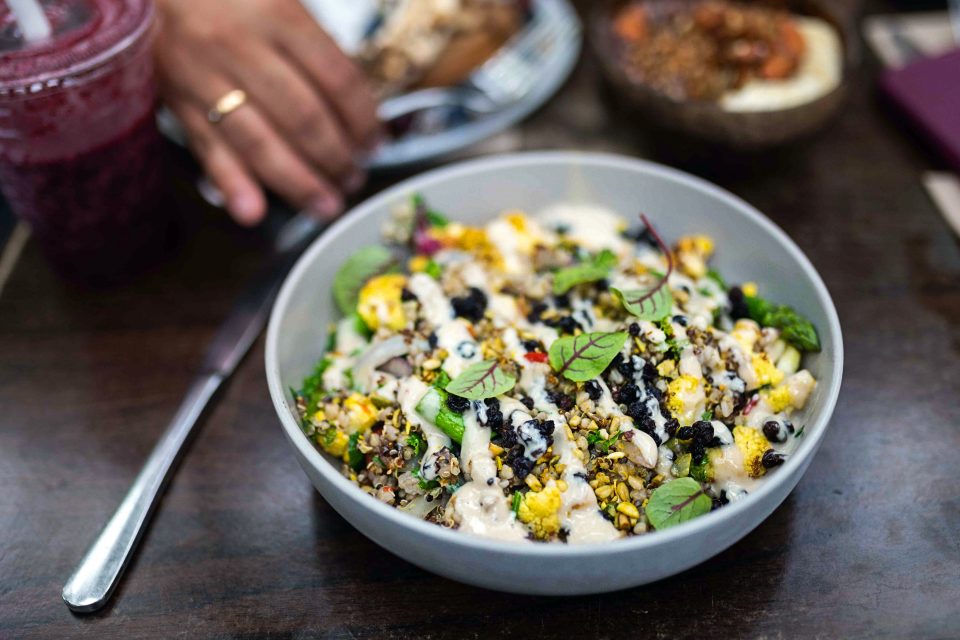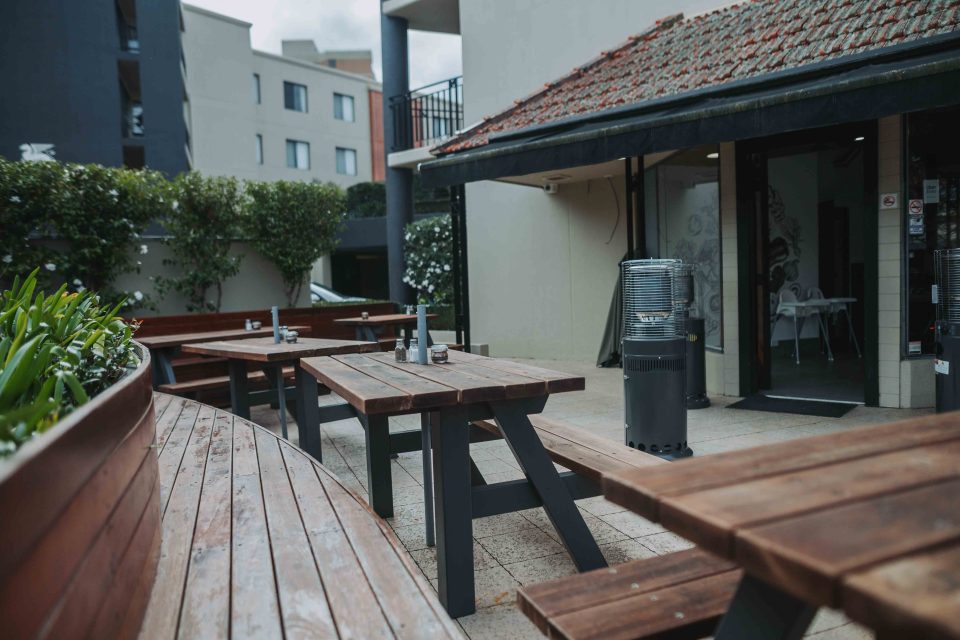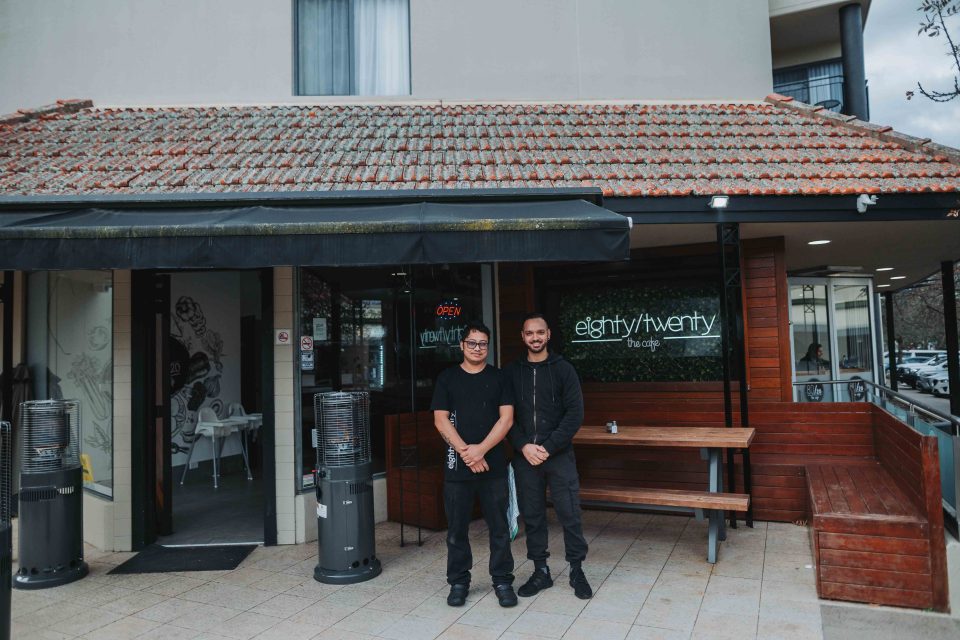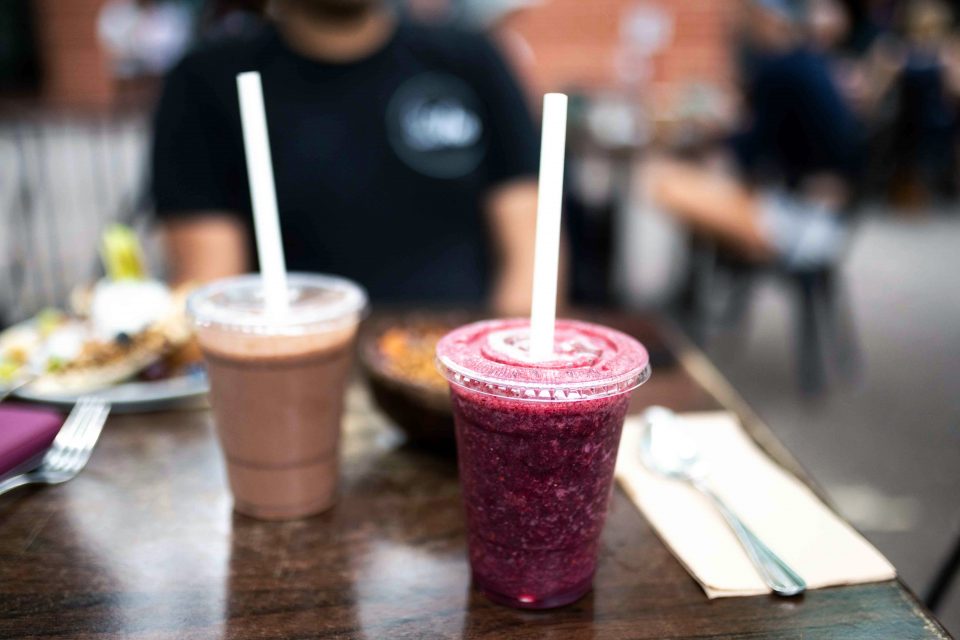 The all-day menu reflects this with substantial salad bowls, açai bowls, a burrito bowl and grilled lime fish in amongst risotto, linguine, burgers, eggs benny and French toast.
Coffee drinkers will appreciate that they can get their first fix of the day here from as early as 6 am. Find a sticky chai on soy and flavoured lattes alongside a range of smoothies that sounds not only delicious, but like they will add years to your life and a sheen to your skin.
Time for a fix of my own. I love a coffee with nutty backnotes and my gorgeous piccolo has that in spades.
I order my usual, a crunch bowl. The smooth, sweet secret recipe that is their açai base lies smooth and plentiful beneath a curl of sliced banana, the added crunch of cacao nibs and a generous blanket of toasty oat-free granola that is all nuts and seeds and a glossy drizzle of honey. The açai is smooth and lush, with fresh berries incorporated into its creaminess along with house-made peanut butter.
Absolute bliss in a bowl. I say it every time I eat it – I feel so healthy eating this crunch bowl.
I forget to order my usual extra dollop of peanut butter, but only remember halfway through my meal – and to be honest I have not even noticed it.
Follow Eighty/Twenty on Facebook and Instagram to drool over some of their gorgeous food or, better yet, drop into Eighty/Twenty. It is located at 9/15 Tench Street in Kingston and is open seven days a week from 6 am to 3 pm.
Original Article published by Michelle Taylor on Riotact.