Gungahlin's Sunday in Canberra café has been under new ownership since August. Being nosey, I dropped in to check out the updated menu.
The first thing I notice, stepping inside, is the fresh new greenery that greets us in the entryway. Thriving plants drape from shelves and nooks and line a wide bench at the front. The back feature wall still bears the café's name in big, bold lettering, but the remainder of the wall is a landscape of lush green vine.
New co-owner Ali says the team is committed to providing the same fabulous service that Sunday's regulars love them for, as well as putting their own unique stamp on the corner café.
"We have retained most of the café's original staff – the chefs and the front of house staff. They know the place, the regulars and the menu. We recently launched a new menu incorporating some new dishes alongside a range of the original crowd favourites."
As part of a new menu testing process, the team hosted a tasting and rating night. They took on the feedback from that data, which influenced the new menu.
"We consulted with the head chef and tweaked the dishes based on the feedback," Ali says.
"We also have lowered the prices while keeping the portion sizes and quality."
A dish that jumps out from the menu is the Gochujang Chicken Burger, crispy spiced chicken and spicy gochujang sauce served on a charcoal bun. The delectable-sounding prawn pasta has me at pangrattato – poor man's parmesan. After all that menu-gazing, I am hungry and ready for brunch. Something sweet and something savoury, we decide.
I start with a beautiful, robust cappuccino.
Our trio of fish tacos arrive, arranged very prettily on a wooden board with tortillas bearing beer-batter flathead, dressed with coriander leaves and sesame seeds. The chimichurri is piquant and aromatic … fabulous. Toppings of pico de gallo, seasoned corn avocado, sour cream and tomato salsa mean that each bite is a satisfying balance of fresh and tangy, herbaceous crunch and rich chin-dripping sauce.
For sweet, we couldn't go past the soft maple-glazed French toast made from brioche that is delicate and fluffy but robust enough to hold the toppings. Again, there is care with the flavour balance in this dish: care not to overload the sweetness, balance found in the cheesy, almost savoury whipped cream cheese, the tart circle of vincotto and in the blueberry compote. Biscoff crumbs chime in with their crunch component and the whisper-delicate strands of fairy floss on top are a fun addition.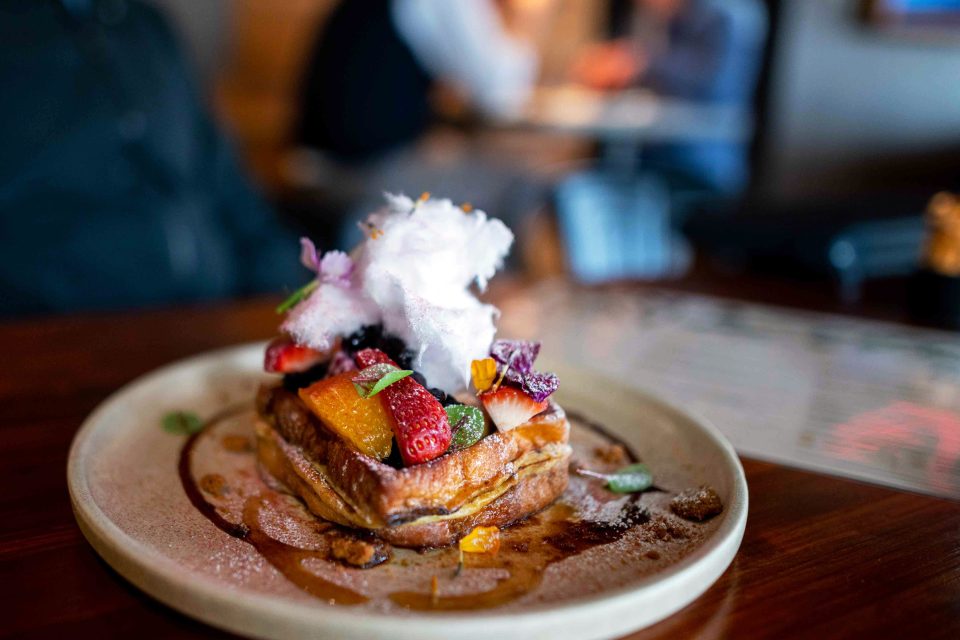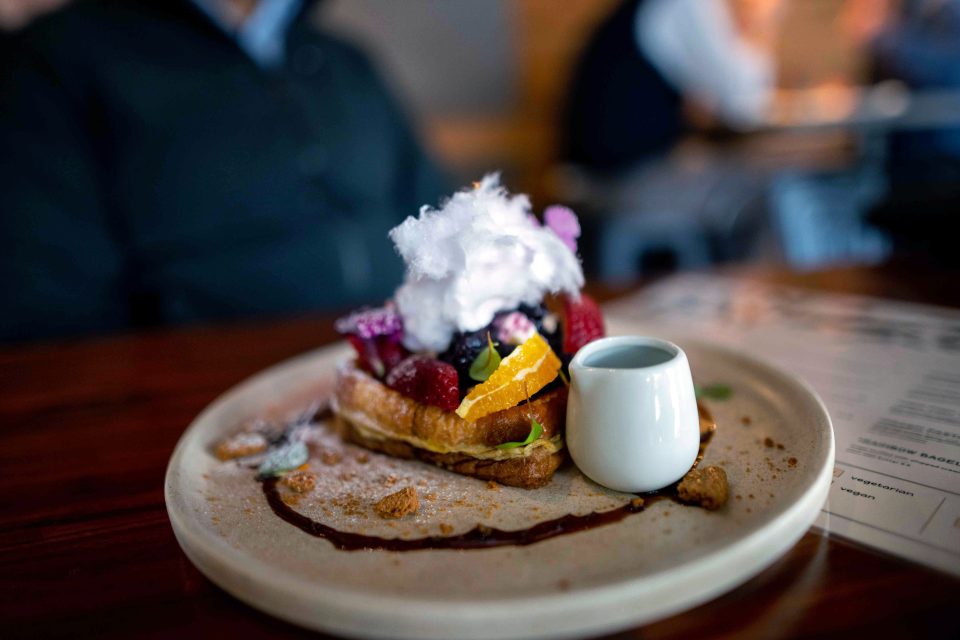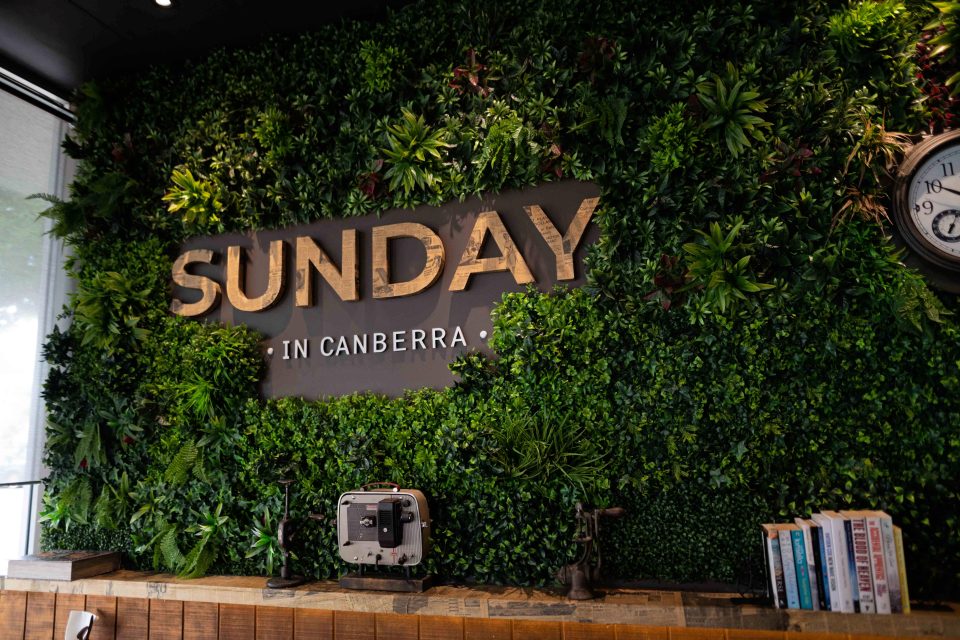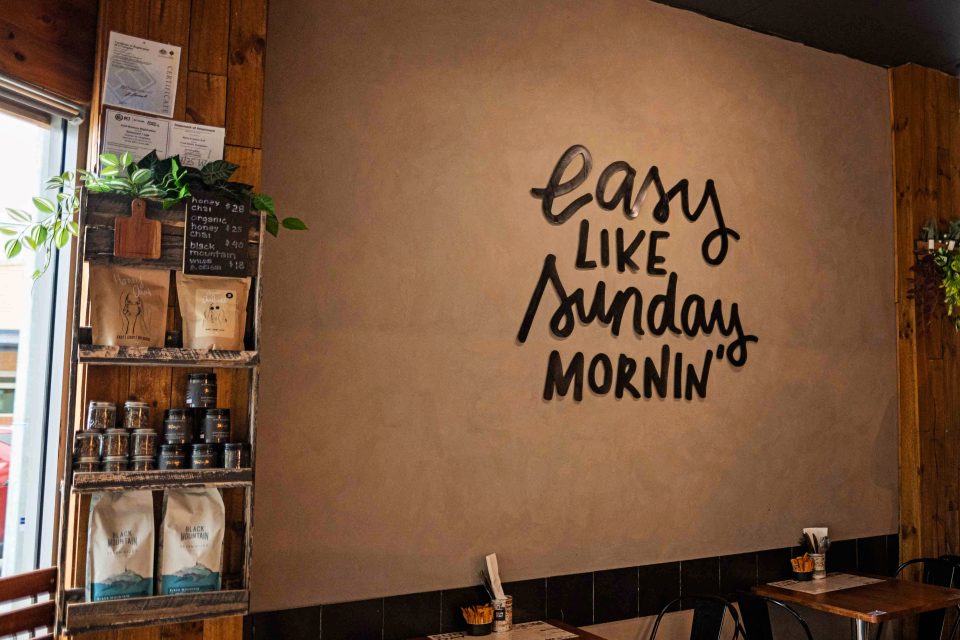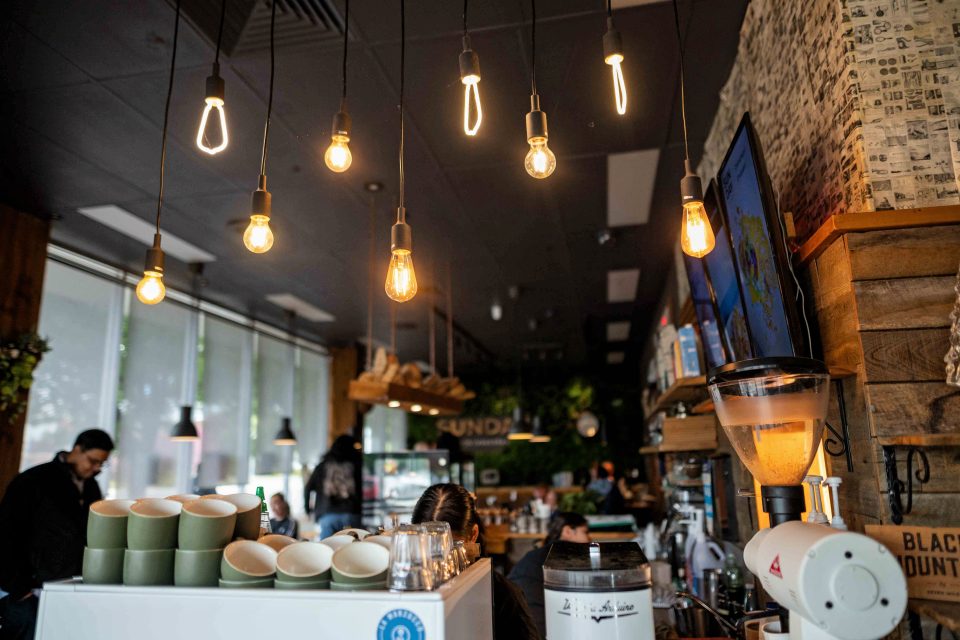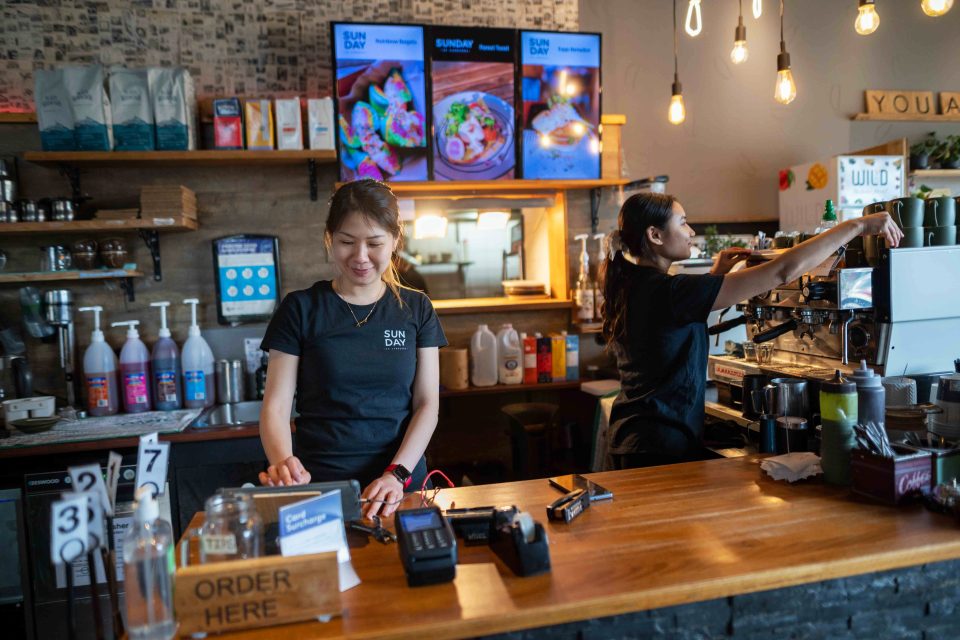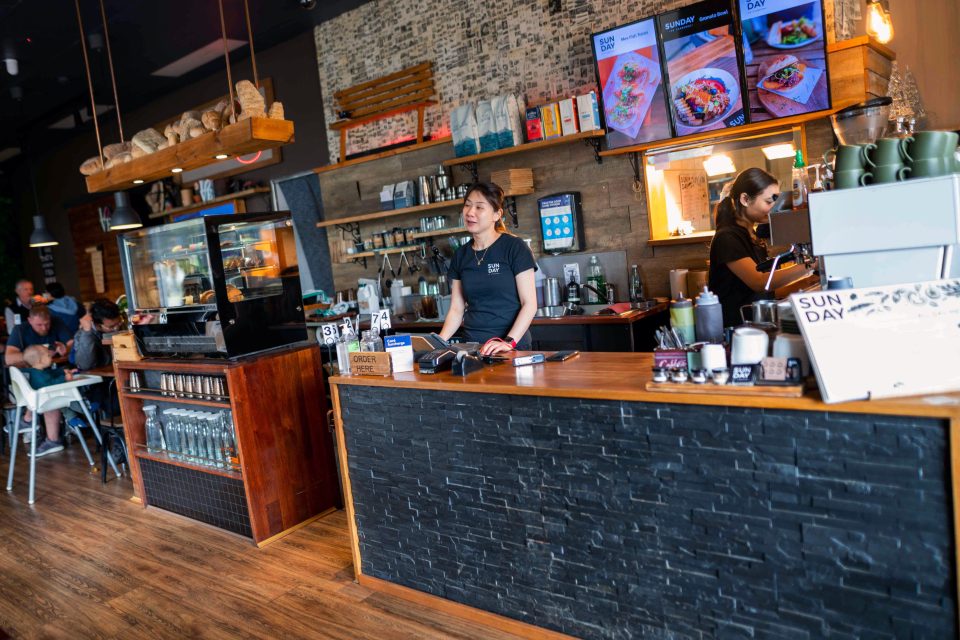 Ali says the rainbow bagel they serve with cream cheese and sprinkles is a particular favourite.
I catch a glimpse of new look Forest toast featuring smashed avo, poached eggs, ricotta, garlic confit, cherry tomatoes and watermelon radish. Finished with swirls of balsamic drizzles of olive oil and sprinklings of toasted seeds, it is a pretty dish.
Next time, I plan to dive into the chicken and waffles. I notice several points of difference from other chicken and waffle offerings here in the capital. The crispy chicken is cooked Taiwanese style. The fried basil adds to the dish's savoury balance, and who doesn't want to try buffalo butter at least once!? But I only have one little belly and it is full.
Ali is excited to reveal that Sunday in Canberra will launch an evening offering in November. Dough and Dolce nights! Think pizza, pasta and desserts from 6 pm to 10 pm on Friday and Saturday nights. More details will be available on their social media channels soon.
Sunday in Canberra is located at 54 Ernest Cavanagh St in Gungahlin. It is open Monday to Sunday from 7:30 am to 2:30 pm. Check out their Facebook, Instagram and TikTok to whet your appetite!
Original Article published by Michelle Taylor on Riotact.