Whether you're a lover of all things wine, or you just like the odd tipple, the Canberra District Wine Week is the place to be this year! This fun-filled festival offers a full program of delights for the tastebuds, with wine tastings, food pairings, dinners and luncheons, winery tours, art exhibitions, wine trivia events and so much more.
Running for 10 exciting days, Canberra Wine Week events span the region, from the CBD to Bungendore, Gundaroo, Hall, Murrumbateman and Yass. The event – which is also known colloquially as the Canberra Wine Festival and also incorporates the Harvest Festival – is expected to attract well over 2000 attendees from near and far, who will visit to see over 40 events on offer from the 20 participating members.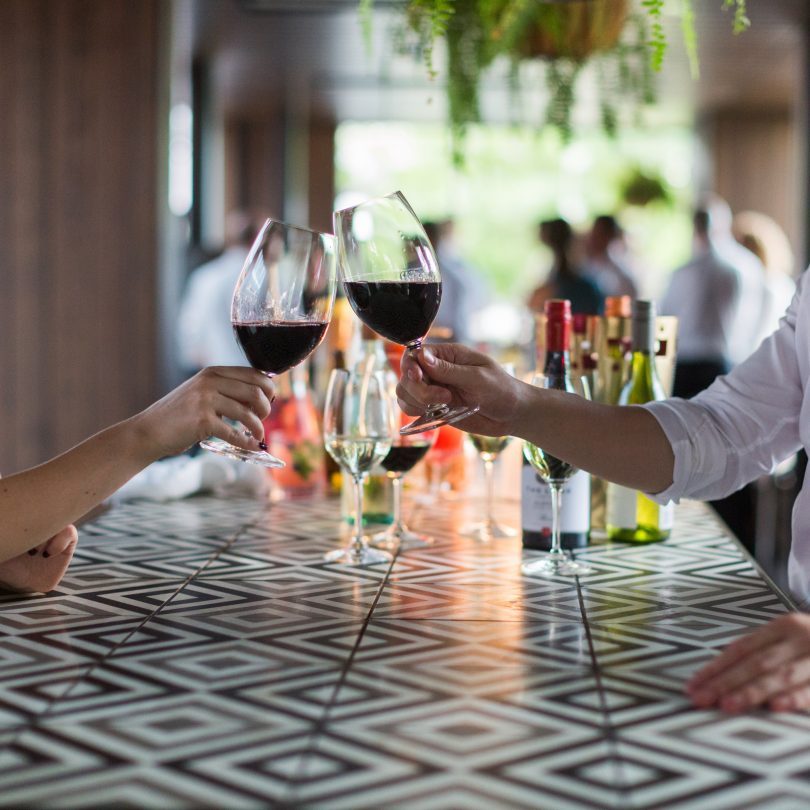 The Executive Officer of Canberra District Wines Industry Association, Sarah McDougall, is in charge of running this years' Canberra Wine Week. When asked about which events will be the most appealing this year, Sarah declared that she's very excited about all the events, as they all have their own special and unique drawcards. This year, the celebration of wine and all things good kicks off with a Canberra district wine tasting session in the New Acton courtyard, where 14 wineries will be showing off their vintnering skills, offering attendees around 60 wine varieties to taste (and all for only $20/$25 entry!). This, as well as the 'Liquid Geography' dinner hosted by the exclusive Aubergine restaurant, are the 'must-do' wining and dining events, says Sarah, and they are often booked out well in advance. Other wonderful wine dinners are being held at venues such as Grazing, A Baker, Le Tres Bon, Muse, The Loft at The Duxton and a long-table lunch at the National Arboretum's Discovery Garden.
For non-dining options, Sarah recommends the two art exhibitions held at Affleck Vineyard and Capital Wines, the dawn photo walk at Lark Hill Winery, or – for the wine buffs – the wine trivia night at The Canberra Wine House and Yazzbar in Yass. Fun for the whole family can be found at Mount Majura with gumboot tours of the vineyard, and there are market stalls at Lerida Estate and Yarrh Wines is holding a kids scarecrow making event. There's also grape stamping at Murrumbateman Winery, delicious chocolate treats at Robyn Rowe Chocolates and plenty of live music amongst the vines at Brindabella Hills and Fourwinds Vineyard.
The standout event at this year's Wine Week though is the Vintage Flights with paired plate event at Contentious Character Winery. On the weekends of April 7th and 8th, as well as the 14th and 15th, Contentious Character are opening their doors for this unique event, which pairs your choice of quality 'modern vintages' (from 2001 to 2016) with mouthwatering gourmet morsels that will launch your tastebuds into the stratosphere. Surrounded by spectacular views, you can sit back on the sunny deck or at the fireside lounge and indulge yourself on five different vintages, plus delicious food specially paired to each wine. With your glass of Shiraz or Riesling in hand, you'll be entertained by some funky tunes from local talented musicians – all this for only $55 per person! Because of the popularity of this event, it's wise to get in quickly and book in for your limited Sitting at 11 am, 1:30 pm or 3:30 pm on the above-mentioned days.
For bookings and more information about Contentious Character's amazing Vintage Flights event, please email [email protected] stating your preferred date, time slot, preferred variety (Shiraz or Riesling) and your mobile number.
The Canberra Region Wine Week runs from Thursday 5th April to Sunday 15th April 2018. All the events can be viewed at canberrawines.com.au.
Original Article published on the RiotACT.