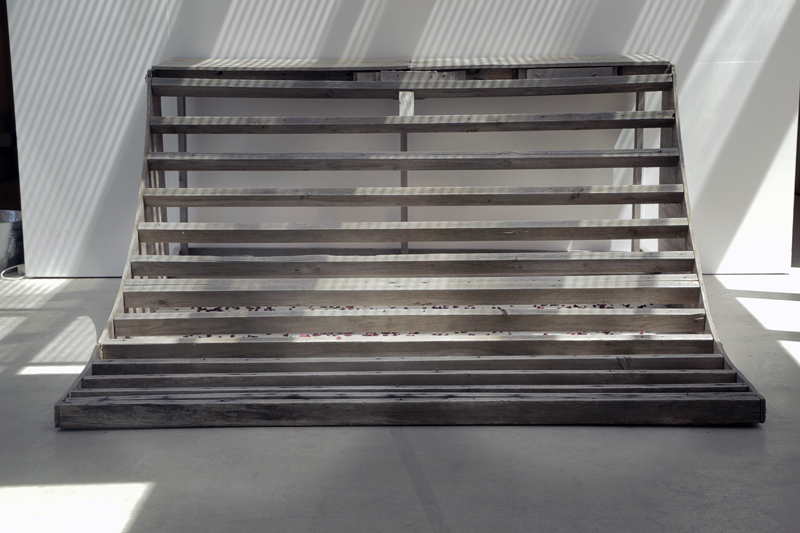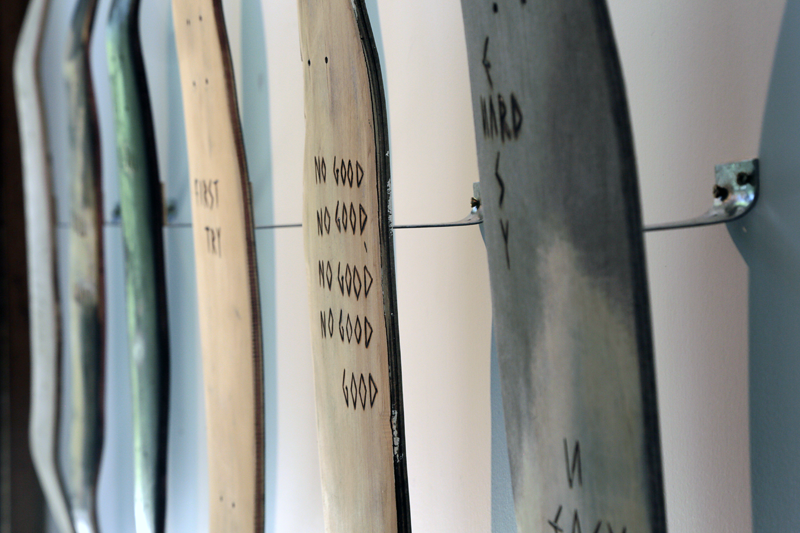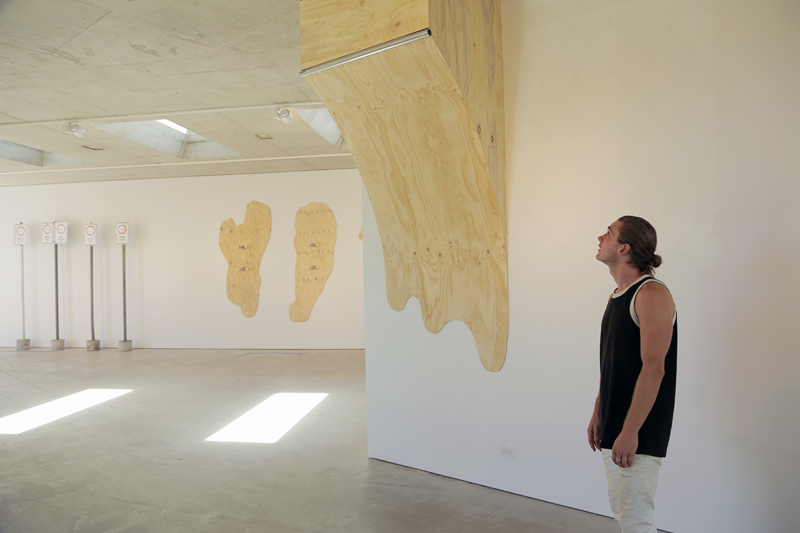 Local artist Luke Chiswell has made a name for himself in recent times with his signature 'Straight face' piece, but this latest exhibition takes a departure from the recurring theme that has dominated his work for the last eight years or so to focus on a lament for the fading dreams of his years as a teenage skater.
His exhibition, As it goes is about that first thing that he loved, without consideration of money and career. This show contemplates the artist's ability to just enjoy the freedom of skating, while navigating the obstacles placed in front of him as an adult. At the age of 27, he reflects on the fanciful dreams that he, along with many other young skaters had of skating professionally or at least of being sponsored by a major skateboard or merchandise manufacturer. He feels the weight of being a grownup weigh heavily. "You've got to grow up, you've got to get a job and contribute, so it gets harder to just go out and skate," he says.
Referring to the ramp that is inverted, and the quarter pipe that is installed upside down and high up on one of the gallery walls, he says "it's all still there, you can see it, but it's physically unachievable. It's all out of reach." Another work, RIP, is a distressed and derelict ramp frame, with flowers scattered about it in tribute to its passing. Big Dreams is a trio of oversized and irregularly shaped plywood skateboards mounted on the wall. "These are like the dreams you have as kid", he says. They are oversized, and they are impossible to ride." If you can, go skate is a group of road signs standing in the corner, mockingly daring the skater to ride. Luke has put his teenage dreams to the side with this exhibition, but of course, continues to skate regularly.
As it goes is showing at the Nishi Gallery every day between 11am and 3pm until March 8.