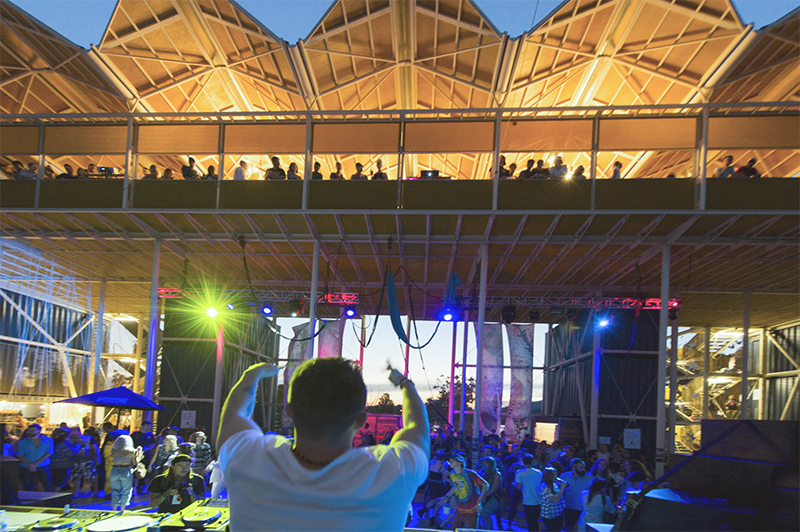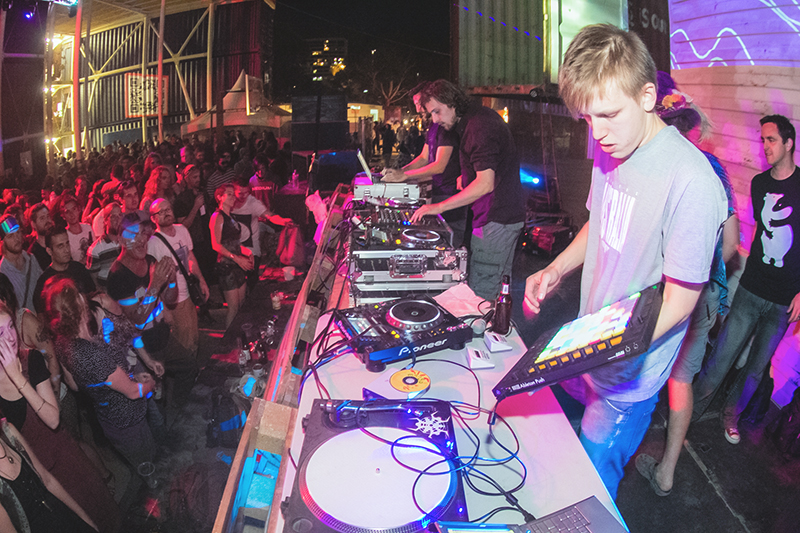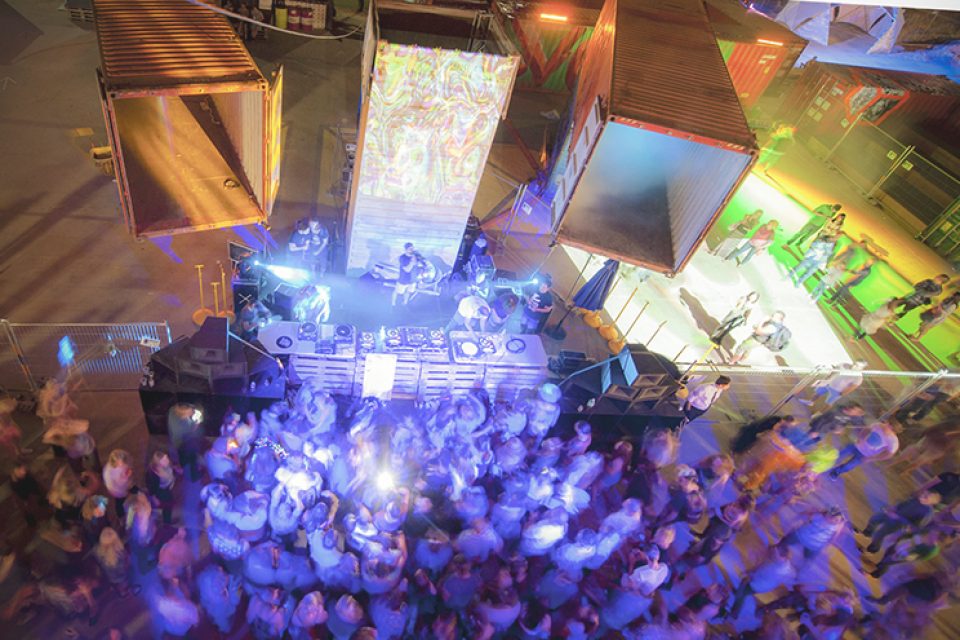 A year ago, Art, Not Apart was the main show at Westside Acton Park. The container precinct had been delayed for a number of months from its original opening date–originally slotted in for Floriade 2014–and was finally celebrating its official opening with this amazing public art festival.
On that weekend, Westside looked like it would be a big hit with Canberrans. The atmosphere Art, Not Apart created for the venue was perfect. Here was a space that could really host something interesting and edgy–I'm sure everybody that attended would agree. As for Art Not Apart, it finally spread its wings out beyond NewActon, confirming itself as a serious and sustainable festival in its own right.
But over the months that followed, the venue may not have quite lived up to expectations. Despite some excellent street food vendors that have courageously persevered, Westside has been a bit of an orphan. Derided as an eyesore, a white elephant, a waste of ratepayers money, with allegations of unpaid contractors and a general feeling by many involved that the whole damn thing had turned into a bureaucratic clusterfuck.
Art, Not Apart organisers agree Westside has copped more than its fair share of criticism. But Canberra's leading arts festival believes Westside is only now realising its potential, that past issues are behind and now the innovative venue can come to life. Innovation is risky they say, but they also suggest that the dissent of Westside Acton Park suggests innovation isn't okay in Canberra.
Of course, the artists and festival organisers are about to show what Westside is good for, with a world premiere of an immersive artwork that makes you hold your breath and swim towards the light.
Nationally respected installation artists (William McClure, Denis Beaubois, Jeff Stein and Hedge Henderson) have just put the final containers in place for their artwork, Extinction. The structure will be covered in paintings by other artists and then turned into a projection surface for the festival's afterparty.
Whilst a full schedule includes much going on at the original festival venue of NewActon, Extinction, along with the evening's event F__k Let's Party are out to prove Westside's naysayers wrong. If they can revive the vibe from last year, they will have at least convinced me.
Art Not Apart happens this Saturday at NewActon, West Basin and surrounds. The Major program features of 2016 are as follows:
Extinction
This is a sensory installation inviting and challenging participants to immerse themselves within an artistic journey from darkness to light. The experience will be housed within a series of adjoining custom shipping containers at Westside, and will involve the creative use of space, light and water.
Patterns of Now Exhibition
Nishi Gallery will host eight acclaimed visual artists in an exhibition titled after this year's festival theme, 'patterns of now'.
Where's Walty?
Connecting NewActon to Westside, this lakefront area will come alive with live painting on the pedestrian footbridge, art stalls and workshops, plus a life-sized maze. Keep an eye out for the buoys in the lake showing where Walter Burley Griffin had originally planned the shoreline – you might even spot the man himself.
Suitcase Rummage
Set to be the biggest suitcase market ever held in Canberra, close to 300 suitcases will line West Basin selling vintage wares, arts and crafts, clothes, bric-a-brac, vinyl records and more.
The Clayground
Canberra Potters' Society will take over The Shed at NewActon Nishi with a full day of demonstrations and workshops.
Central Stage
Like every year, NewActon's courtyard stage will resonate with the melodies of local, national and international music acts. Keep an eye out for the eight-piece Brazillian funk band!
Westside
The festival will take over Westside and celebrate contemporary art in wild applications. Music by local producers, live street art, acrobatic performers, and more.
Grand Stair Piano
On loan from the ANU School of Music, a full-size grand piano will make its home in the Nishi Grand Stair during and after the festival.
National Film and Sound Archive
Head across the road to Arc Cinema for a pre-premiere screening of Night Parrot Stories or catch Bangarra Dance Theatre's Spear.
Sound and Fury
'Live. Art. Party. Rocket' is a performance art afterparty held in Nishi Gallery. With a top-secret program and open bar, tickets won't last.
F_ck Art, Let's Party
This will be a huge dance afterparty featuring the returning main event, Too Many DJs – a musical cacophony where 40 DJs will play 5 songs each, in only 5 minutes, one after another. Headlined by Interpulse from Melbourne.