Typica Manuka's lunch crowd has spilled over onto the lawns on this sunshine-filled Saturday. It is my first time here, and I don't know what to expect, besides amazing coffee, thanks to Ona.
While many dishes are what you'd expect for a café brunch, several pique my curiosity. Black Forest Porridge, for example, looks like a chocolatey spin on a healthy oat breakfast, with chia, cocoa, almond, coconut and seasonal fruits.
Refreshingly, Typica's fritter offering hasn't a corn kernel in sight! It is all about rustic potato goodness, enhanced with a strong backdrop of jalapenos and cheddar cheese. There is a bruschetta that incorporates smoked salmon, and I plan to come back to have the matcha French toast made on brioche with red bean cream cheese, burnt banana and matcha sauce. Drool!
My brunch is all about the eggs Benedict, even more than the great coffee. More on the inspired eggs Benny in a bit.
Owner Stella, worked alongside Sasa Sestic at Ona for years, so she kept Ona's strong coffee ethos as a pillar of Typica when she took on ownership of the location four years ago.
"I learned so much about coffee from Sasa. We try very hard to keep the quality of the coffee. Our baristas are trained by the Ona team. It is a close affiliation," she says.
With exciting chef Rio at the helm, the menu is fun, with new dishes always being created in the kitchen. Typica has also begun to curate experiences that draw the community together for more than just a meal.
"We are located here in the heart of Manuka; we are part of the community, a bit like their extended family," Stella says.
"We see Typica as a platform for a lot of things, not just coffee and food, but arts and music. Experiences. We have a warm relaxing vibe and have begun holding night events, working with a producer, Lexi, to provide some wonderful evening events."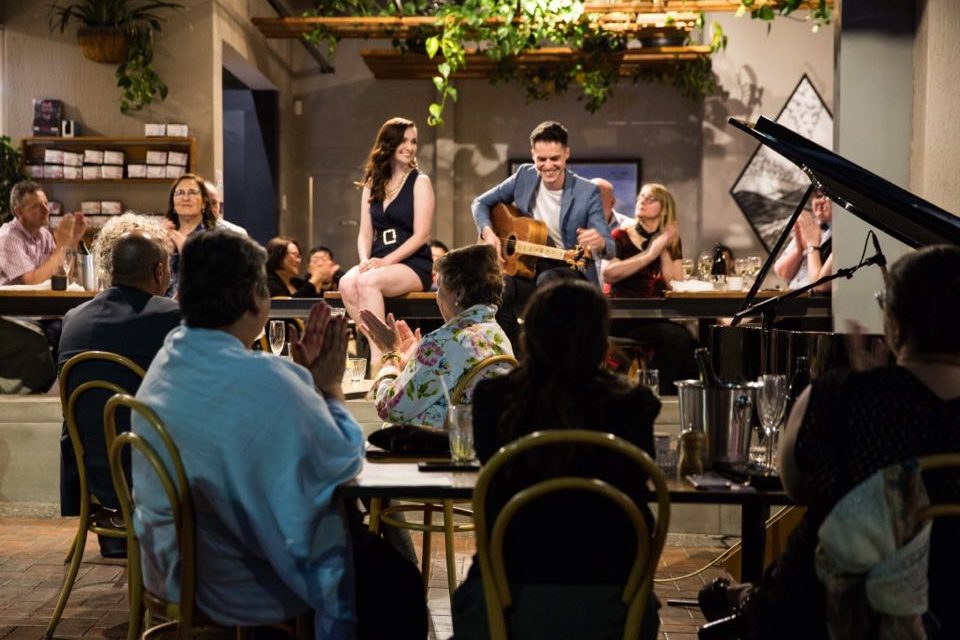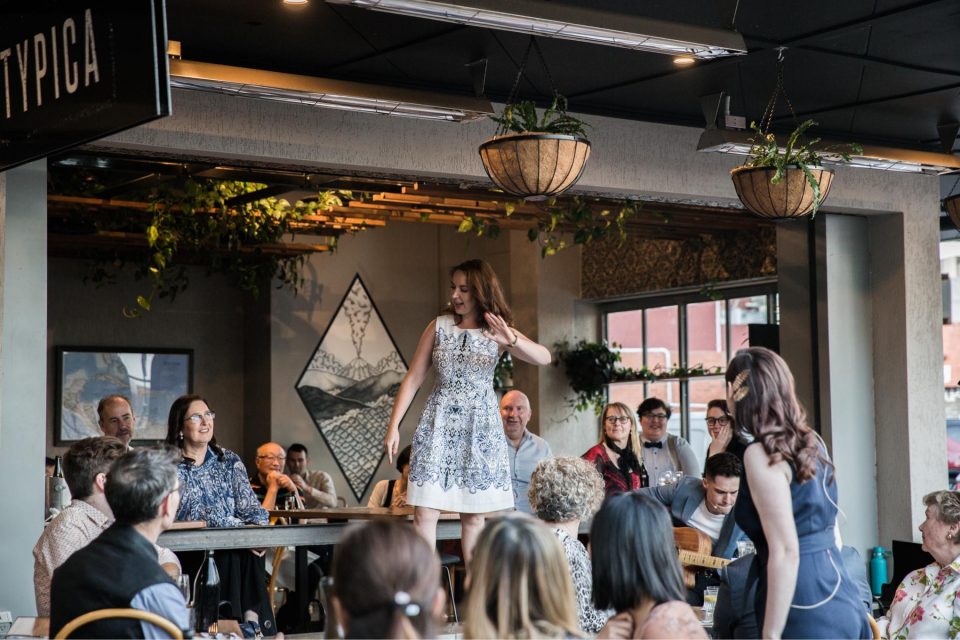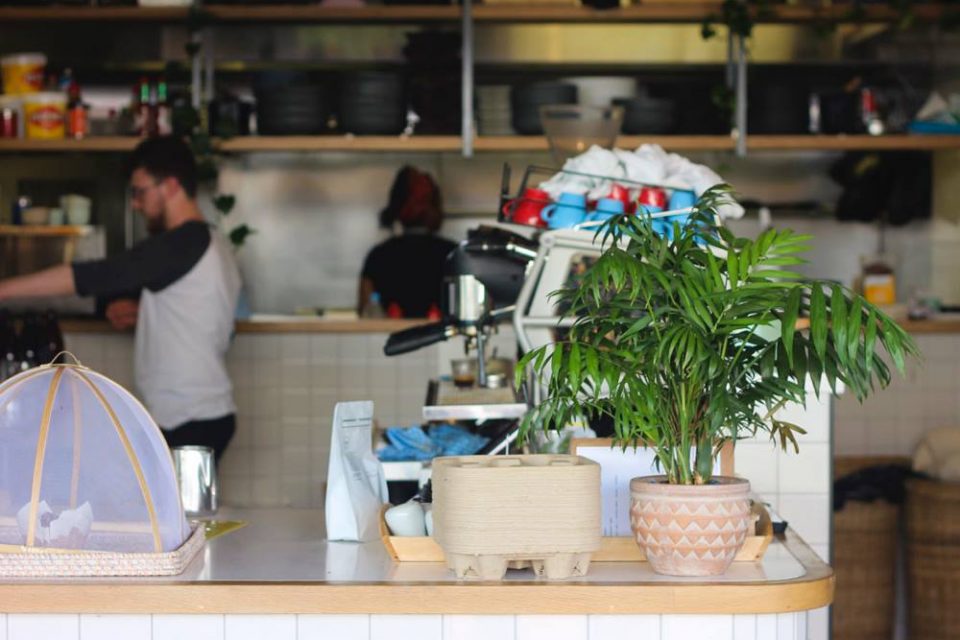 Breakfast arrives.
The Biscoff hotcakes are a treat. Fat fluffy hotcakes on a plate that is a visual Eden of sliced fruit, marshmallows, lush curls of Biscoff mousse and a sprinkling of crunchy chocolate crumble. A dollop of house-made vanilla ice cream and miniature jug of rich caramel sauce completes this scrumptious meal.
But once I get the first bite in my mouth, everything became about that Eggs Benny.
To make it, Rio says that he takes a thick slice of milk loaf from Three Mills, dredges it in egg wash and panko crumbs, then fries it.
What even is milk loaf? Think of the softest, fluffiest bread, buttery, melt in your mouth and slightly sweet. So, with this dish, you are biting through the golden panko crunch into all that delicious pillowy texture and flavour. I could eat big wedges of this fried bread all by itself, but it comes topped with generous slices of grilled bacon, poached eggs, baby spinach and the entirety is drizzled with a delicate Hollandaise sauce.
If you are just coming in for a coffee, you will most likely see Typica's head barista, Chris. A filter coffee-lover because of the complex flavours he can nuance from different blends, Chris would be very happy to bring extra magic and knowledge to your cup of coffee. Just ask!
Typica Manuka is located at 4 Palmerston Ln, Griffith and is very dog friendly. It is open from 7:30 to 2 pm, seven days a week. Find their menu here and follow them on Facebook and Instagram to see their latest creations and discover when their latest 'We love…' event or Typica Night is happening.
Original Article published by Michelle Taylor on Riotact.