It's getting harder to find unspoiled places along the NSW coast. They're still there, but they don't advertise their existence. So, unless you have been going there for years or are lucky enough to hear about it through word-of-mouth, you may never find them.
The local community will probably hate me for telling you this, but one such place is Tuross Head.
Nestled tightly on a peninsula in between two large coastal lakes – Coila Lake on the northern side and Tuross Lake on the southern edge – the turnoff from the Princes Highway to Tuross is about 12 km south of Moruya and under three hours from central Canberra.
I first visited Tuross Head in the early 1970s when my grandparents bought a weekender there. For over a decade, my family would pile into the car at least once a month and for most school and public holidays, and we'd spend as much time there as possible. Even if my parents had to return to Canberra for work, my brother and I often stayed there with my grandparents for most of the school holidays.
When I left school in 1984, my visits became less frequent as my own work and life commitments grew, and my grandparents sold their place a few years later.
It wasn't until 2011 that I returned for the first time in more than 25 years when my then 13-year-old daughter and I took a road trip. Since that return visit, I have been back roughly once a year.
While some things had changed – the golf course wasn't there in the 80s, and some of the older houses had been knocked down and replaced with larger modern homes – apart from a few vacant blocks being built on, the village hadn't grown much and had retained most of its charm.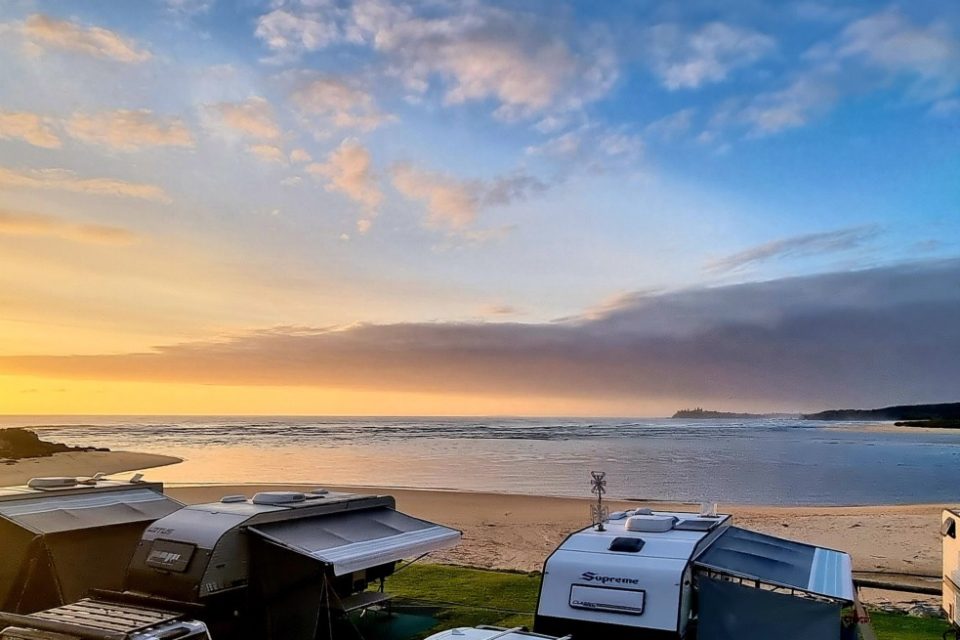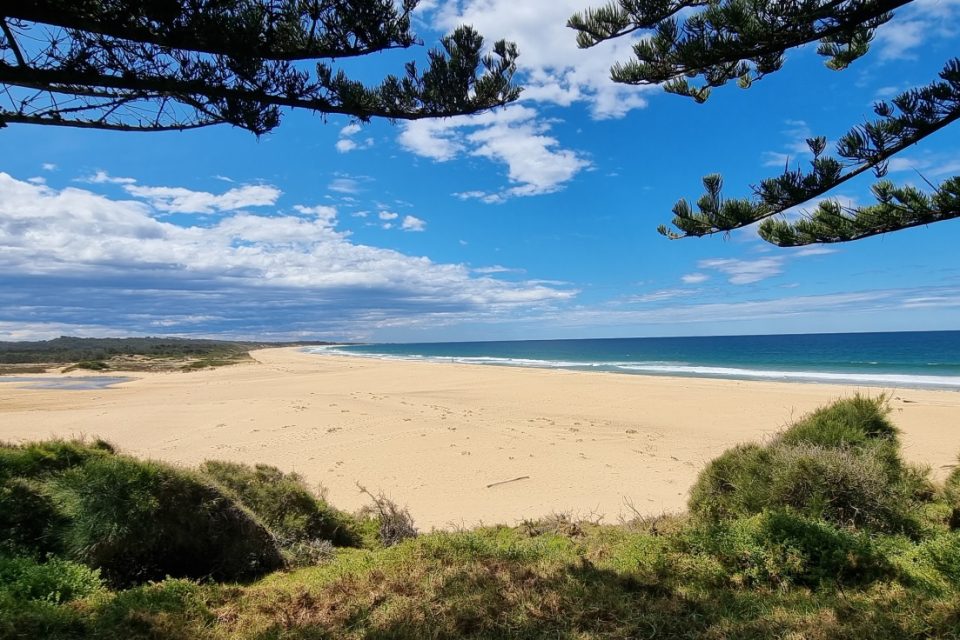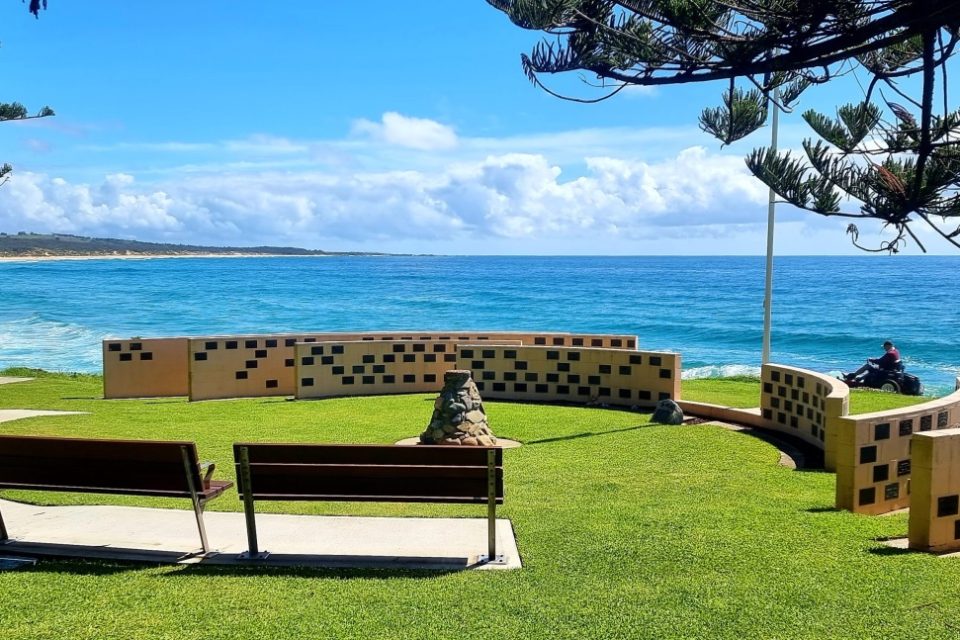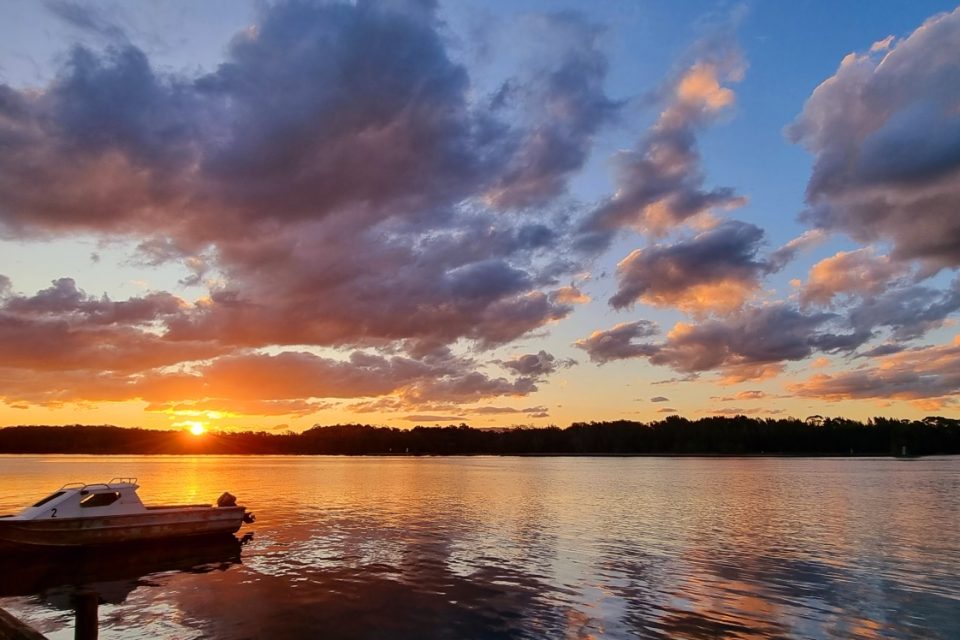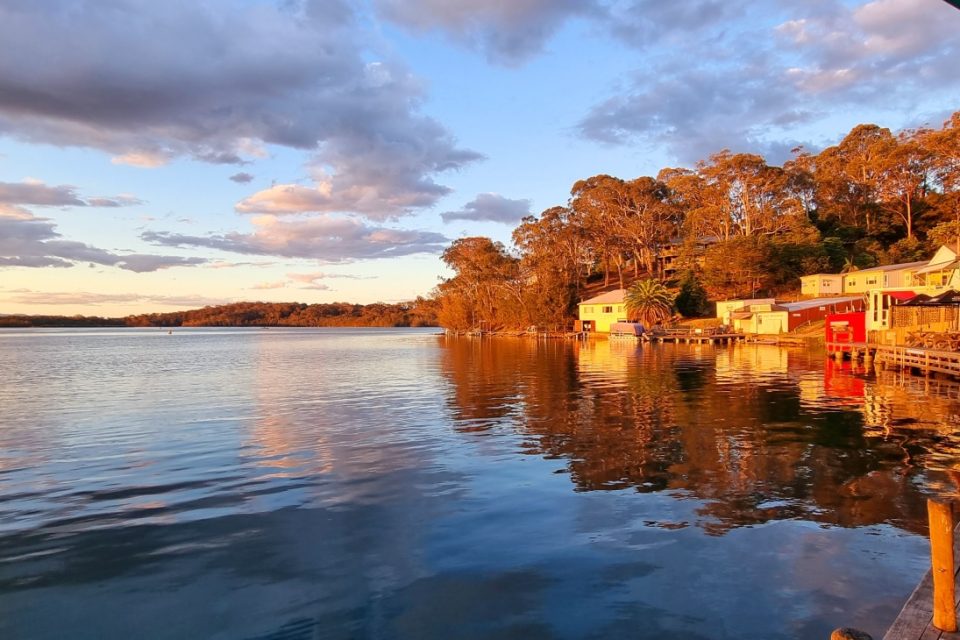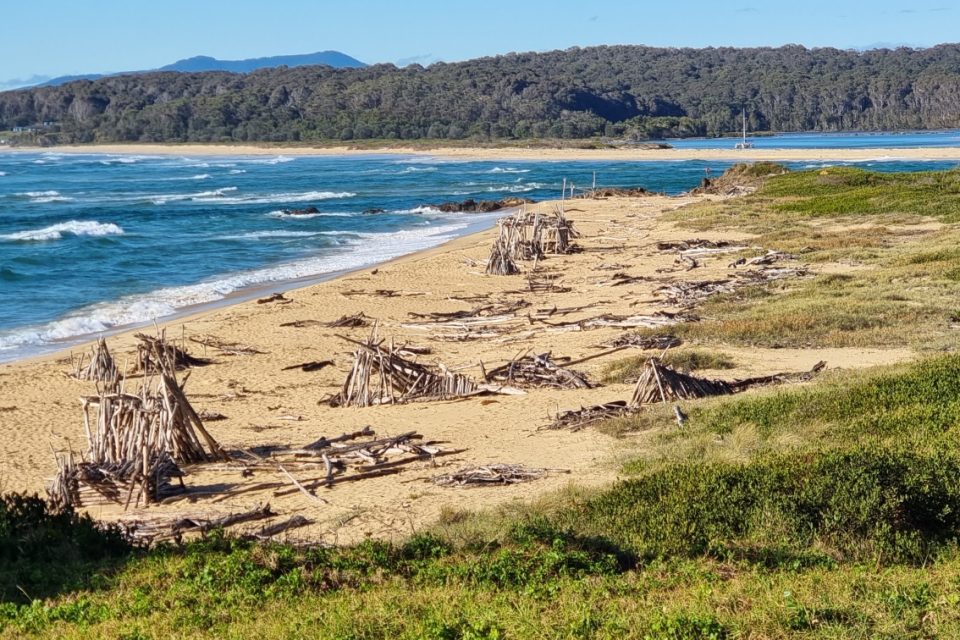 The lack of development in Tuross Head can probably be attributed to a lack of room to grow, and the community of about 2200 permanent residents has a high proportion of retirees.
Accommodation is limited, with Tuross Lakeside Tourist Park just before you come into town, the smaller Tuross Beach Cabins and Campsites right at the lake entrance behind the main beach, and the small Tuross Head Motel right at the top of the town. Other than that, it's just Airbnbs/Stayz etc, or private short-stay rentals.
I stay in a cabin at the Cabins and Campsites, which is always clean and well-maintained and couldn't be any closer to the beach and main walking trails.
Similarly, there are a few food options, but they're certainly not lacking in quality. The Tuross Head Country Club has a typical small-town club fare, there is the Saltwater Breeze takeaway, the Lure Café and a Chinese takeaway at the town's only shopping centre where there is also a small supermarket and the Tern Inn next to the Motel.
Down on the shore of Tuross Lake are two gems – the Pickled Octopus restaurant and the Tuross Boatshed and Café. The food at the Pickled Octopus is well regarded along the coast and by Canberrans in the know, with an authentic Thai menu, great fresh daily specials, and some more standard western food options in its downstairs café area.
Next door, the Boatshed – which, as McKenzie's Boatshed when I was a kid only did boat rentals and sold fishing and boating gear – now has a charming café right on the dock. It still does a few boat rentals, but its main business line is great coffee and arguably the best battered fish and chips and hamburgers on the coast.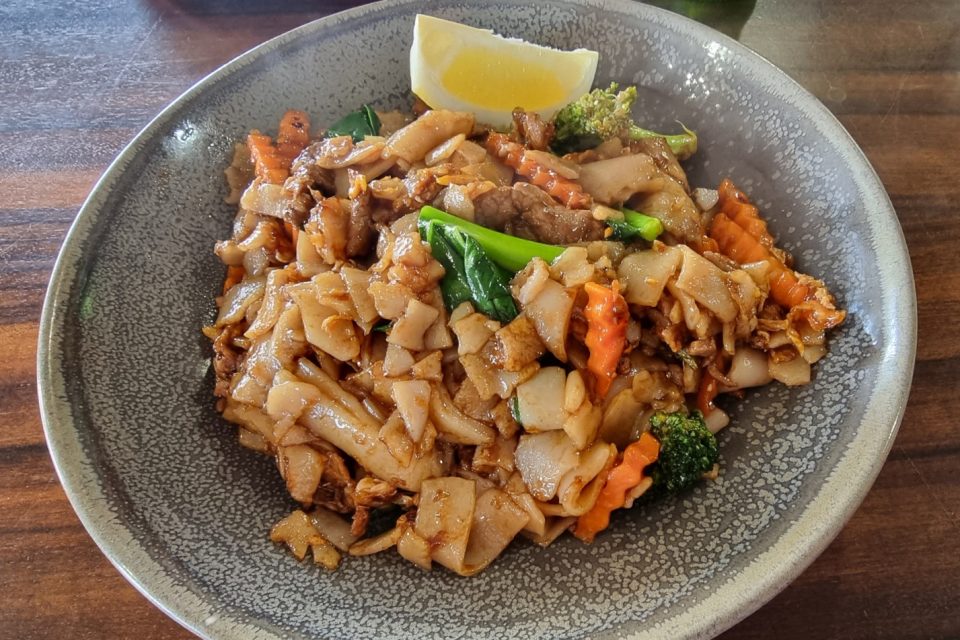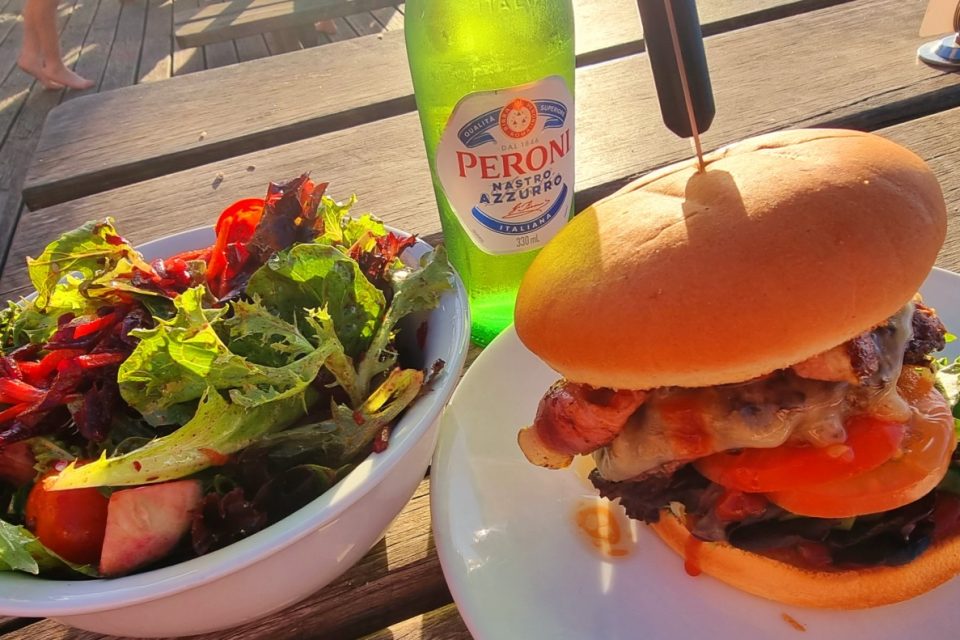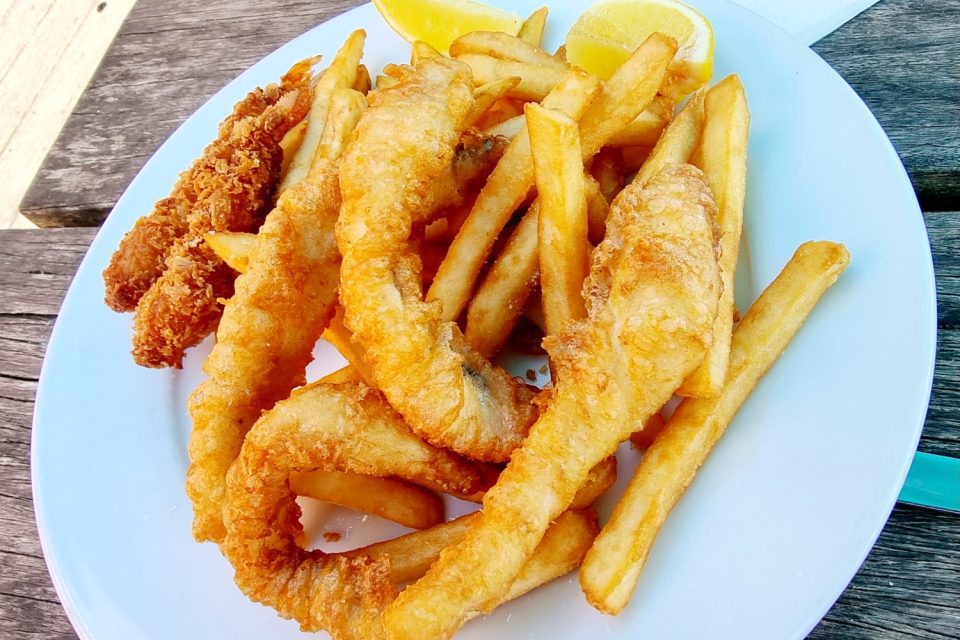 For those a bit more active, there is a wide groomed walking path that starts at the Boatshed and winds along the lake shore towards the ocean, behind the three main beaches all the way to Coila Beach, and then continues along the shore of Coila Lake.
Just off the path is a wonderful war memorial and garden on Plantation Point about midway along the beaches – my old stomping ground as a kid – where a lovely Anzac Day service is held each year.
There is also plenty of wildlife – birds, kangaroos and wallabies, lizards and snakes, and, of course, whales!
I don't recall seeing any whales in the 70s and 80s – undoubtedly a sad legacy of the whaling industry that nearly wiped them out. But these days, there are plenty of Humpback and occasional Southern Right Whales visible from Tuross Head's many beaches and headlands – especially One Tree Point – as they migrate north in autumn and south in spring.
For those who like fishing, Tuross Head is a great option, too. As one of the few coastal lakes that has banned commercial fishing, Tuross Lake is always well stocked and the fishing is accessible by boat or from the shore. As Coila Lake is closed to the ocean most of the time, its fishing isn't anywhere near as good, although the prawning is superb during new moon phases.
As I was reminded by a local when I was there earlier this month, if entering it into your Satnav or Google Maps, don't get Tuross Head mixed up with the region of Tuross, which is a crossroads in a valley east of Cooma, some 60 km inland from the coast.
Original Article published by Andrew McLaughlin on Riotact.