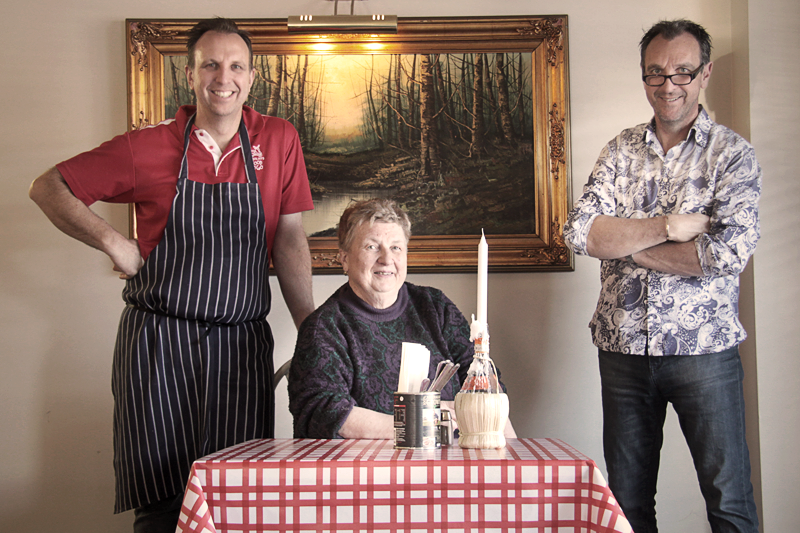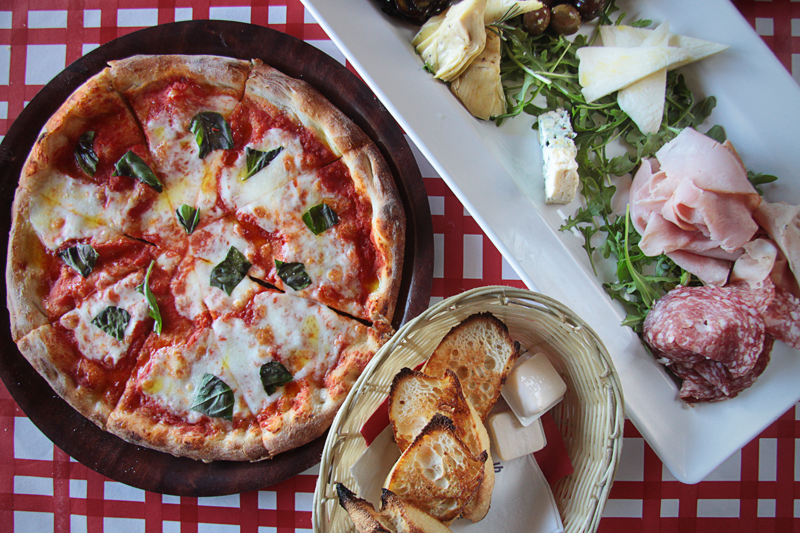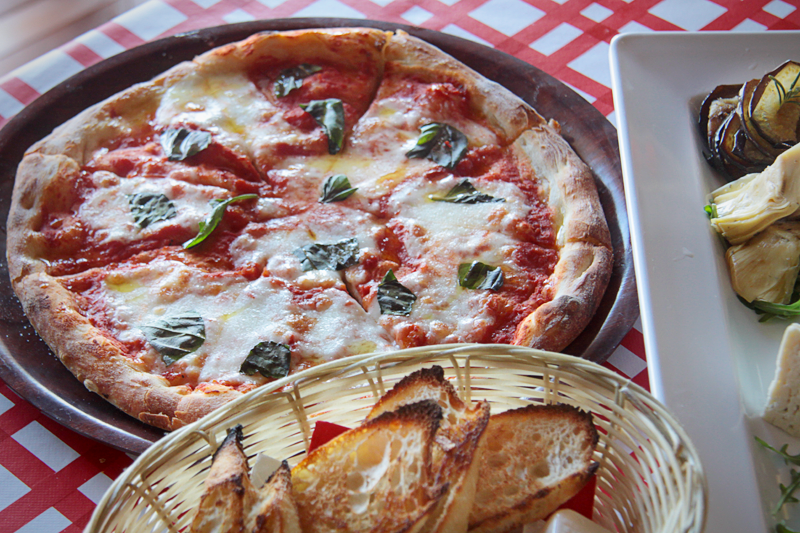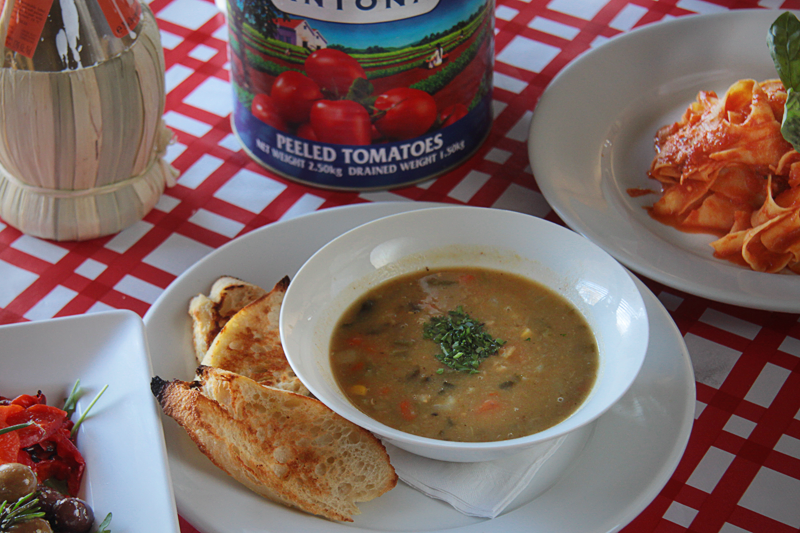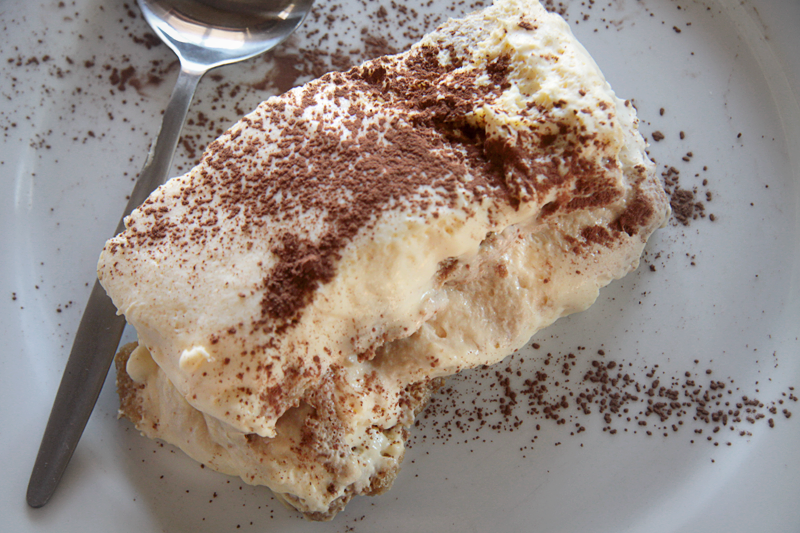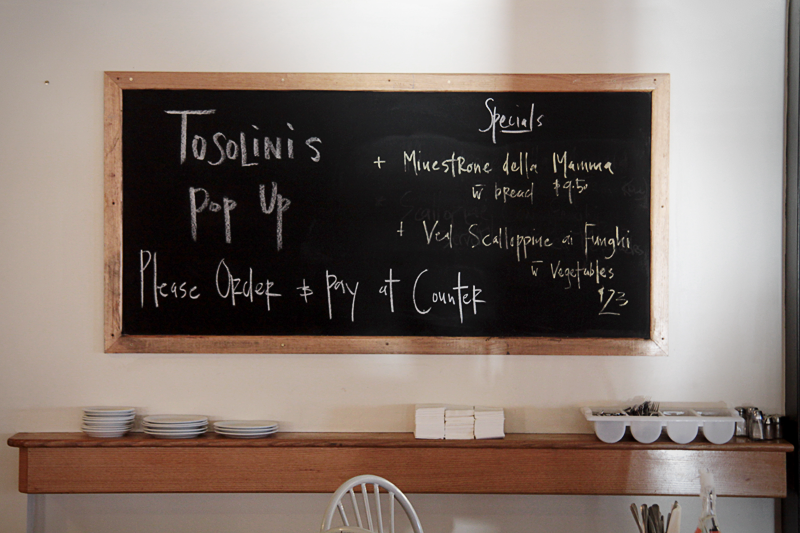 When Tosolini's closed its doors three months ago amidst a (perhaps overly publicised) breakdown in negotiations with long time landlords, nobody was more upset than 'Mamma' Valentina Tosolini. "It broke my heart," she says. "For 28 years, I'd been going to the restaurant and cooking or bringing things I had made at home. It was just before Easter, I had made some things to bring in and the boys called me to say we won't be opening. I just started crying."
For her, this restaurant had been a surrogate family. When her son Carlo bought the Corner Coffee Shop in the late eighties, it gave the recently widowed Valentina a sense of purpose and an opportunity to serve some of her delicious family favourites to an appreciative and growing crowd of devotees.
By the early nineties, Carlo's brother Danny had also come on board and the café had been extended and reinvented as Tosolini's, a chic and stylish venue that brought some big city attitude and led the way amongst a wave of new eateries that were redefining Canberra's foodie culture.
Yes, it was a place to be seen for the upwardly mobile social set of the day, but it always had Valentina to keep it grounded–a rock of down to earth hospitality that patrons and staff alike referred to as Mamma. "It was like family for me," she says. "So many wonderful customers that became friends and so many lovely young people in the kitchen, all calling me Mamma. It was like being at home."
No doubt when Tosolini's closed, those people suffering withdrawal symptoms knowing they were unable to get themselves a slice of her legendary tiramisu–there is no methadone for that–reciprocated Valentina's sadness. But they may rest easy, as the Tosolini name has popped up at The Italo Australia club, courtesy of son Danny's new venture, with Valentina's cooking at the forefront.
Tosolini's Pop Up opened in the club's bistro last week, serving a simple range of home style antipasti, pasta and pizza that gets back to the roots of Italian cooking that had perhaps been lost at the admittedly tired bistro. The younger of the Tosolini brothers recently took over the catering functions of the club and also runs external catering from here. For him it was a no-brainer to get the family back together and keep the Tosolini name alive.
Danny left the family business in 2003 to pursue his career in Sydney, running a number of high profile restaurants including Buon Ricordo, Pendolino, Otto and Ottoman Cuisine at Watson's Bay. He returned to Canberra to open The European (now Pomegranate) three years ago, and to take over Tosolini's catering arm.
He says the idea for the Pop Up was to get the family together to deliver a simple offer that reflects all that is good about Italian food. He has convinced brother Carlo to come on board and assist in front of house, and of course, Valentina is back doing the thing she loves most.
The menu here is simple. Stuzzichini may be pork and veal meatballs or antipasto of cured meats, cheeses and vegetables. Pasta a simple penne Bolognese or spaghetti with anchovies, olives and capers; and pizzas range from basic Margherita to a seafood filled pescatora. Beyond that, Valentina puts on a single home-style main every evening such as Osso Bucco or lamb shanks.
The place is antithesis to all that Tosolini's at Bailey's Corner was. Chianti bottle candleholders and old tomato tins filled with cutlery sit on kitsch red-checked tablecloths; gold framed paintings adorn the clubland interior. But this place is not about million dollar fit-outs, it's about good honest food. And Mamma's tiramisu of course…