The sun is setting over Mona Creek. We watch the last vestiges of the sun bathe the farm's two resident Clydesdales in gold from the deck of our Mona Farm accommodation. It's only three minutes from Braidwood town centre, but it feels a world away from the busyness of everyday life.
We are here to enjoy Mona Farm's 'Stay, Wine and Dine' experience. Our adventure began with a 2 pm check-in at The Shearer's Quarters, Mona's newest and most luxurious accommodation.
Architect Louise Nettleton has transformed the property's original shearing shed into a stunning open-plan guesthouse for two. We spend the next half hour oohing and ahhing over each new discovery, mod-cons tucked out of sight, a dual-sided fireplace simultaneously bringing ambience to both the living space and bedroom, expansive vistas from the deck, and the heated spa with a view.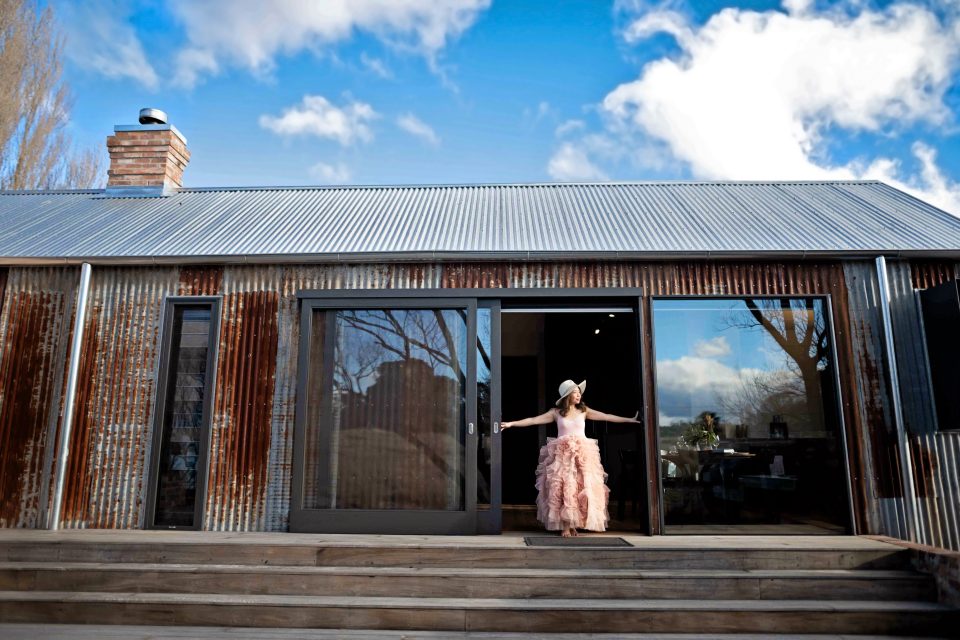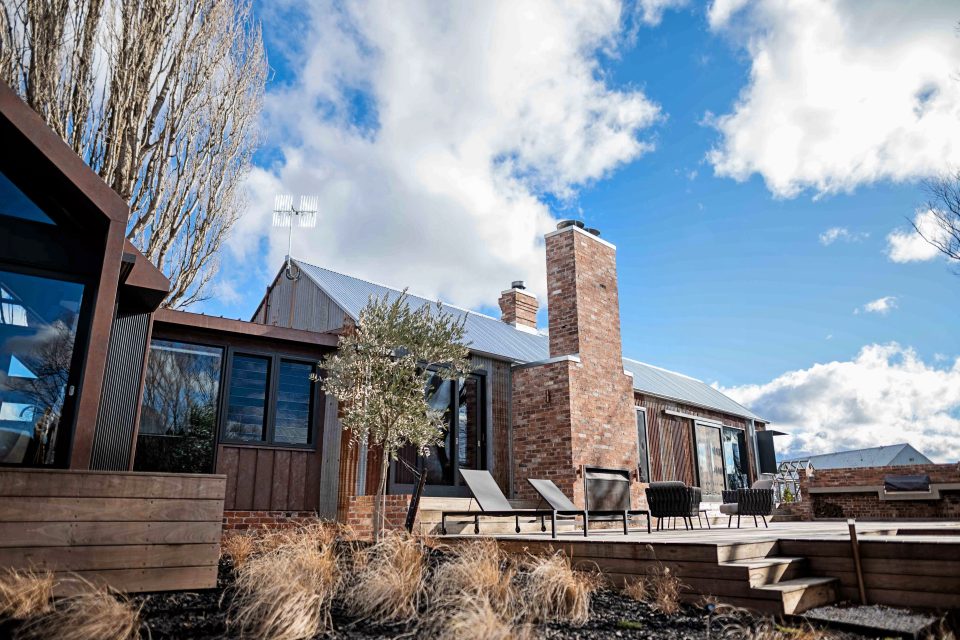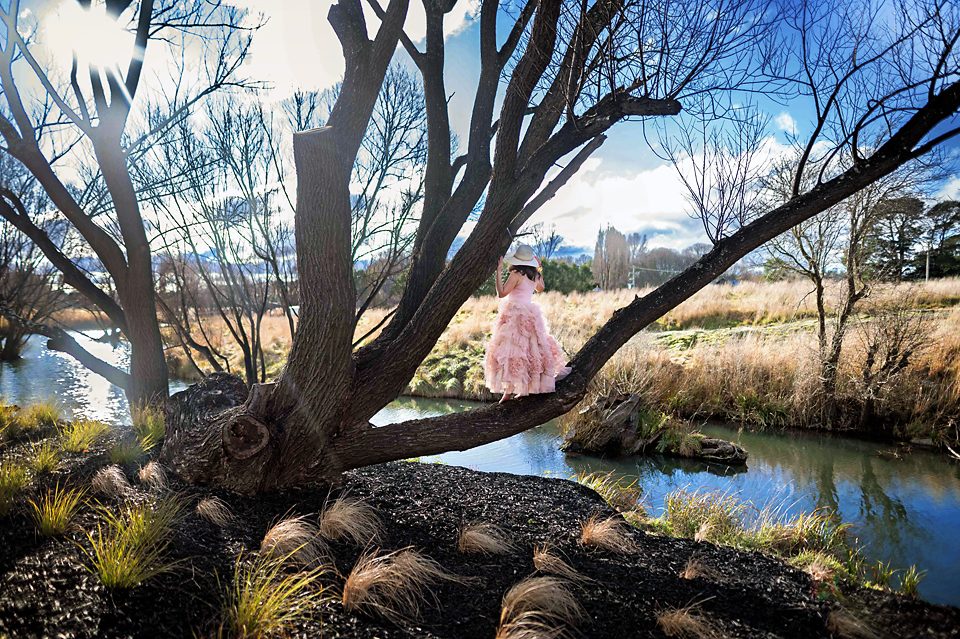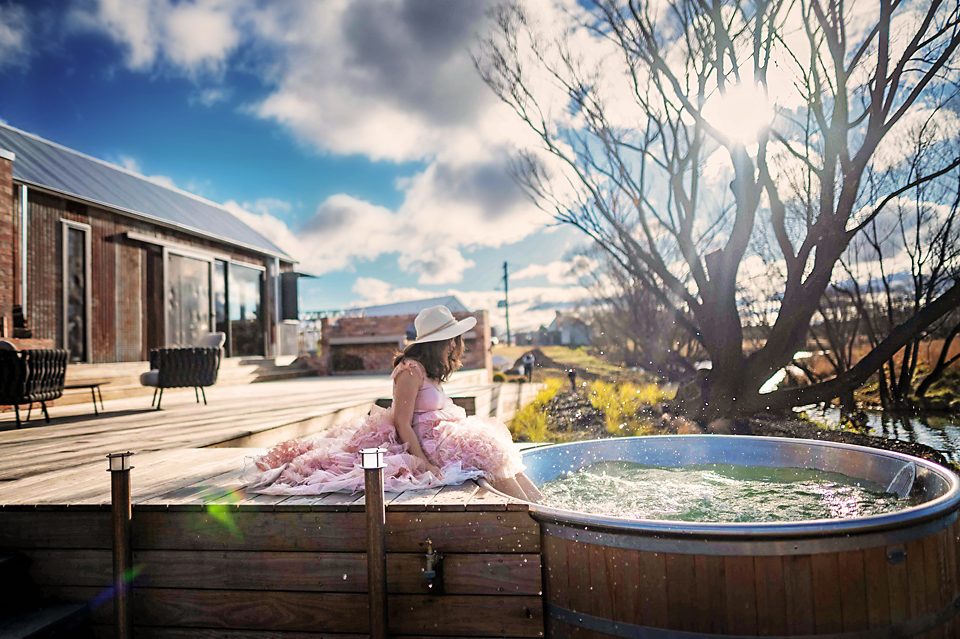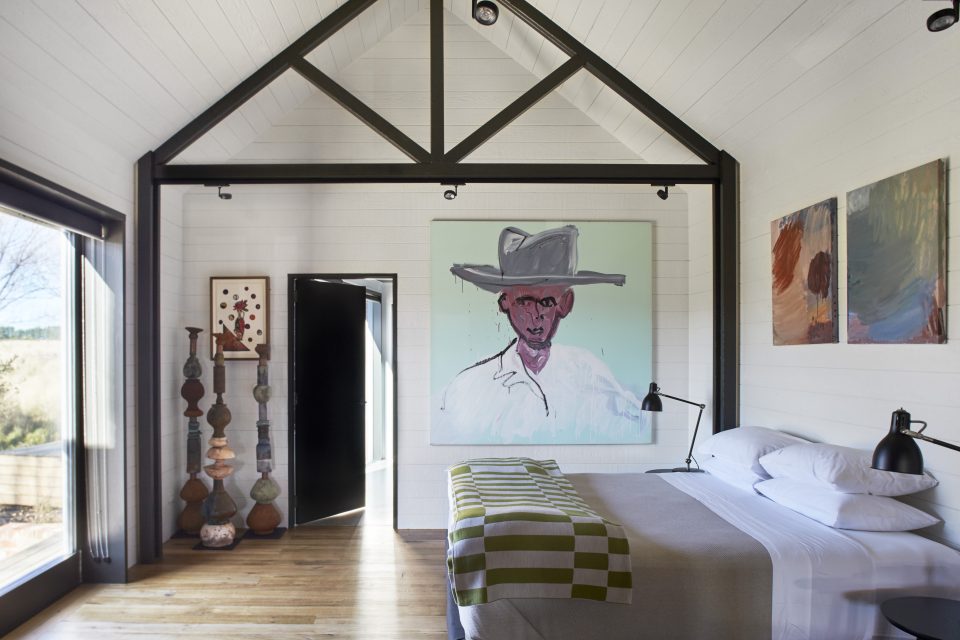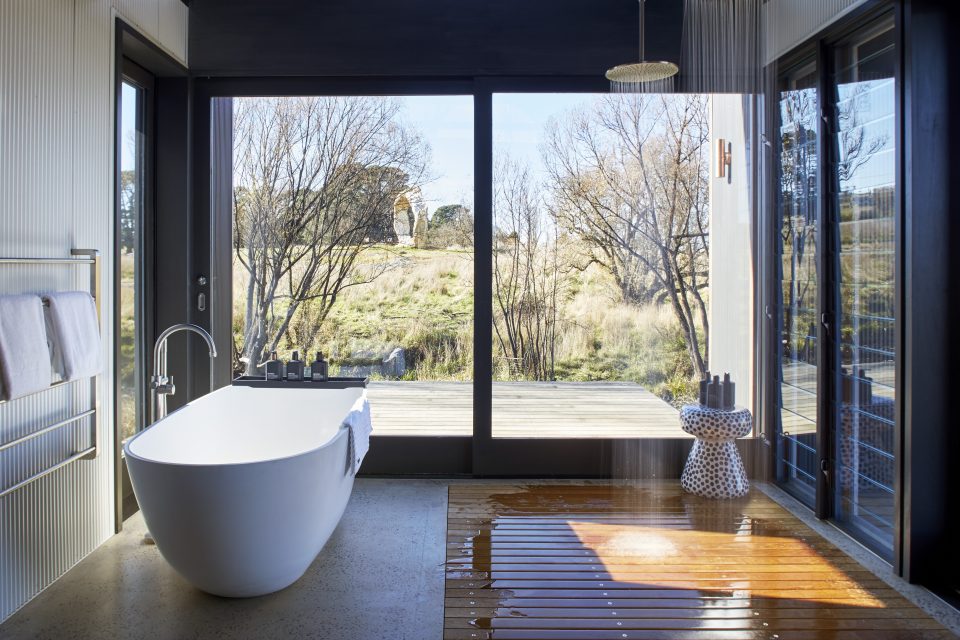 Next on the itinerary is a tour through a portion of the property's vast art collection. Cherie from the Mona Farm team takes us through The Homestead, a guest house accommodating 12 guests in five spacious king bedrooms. Light-filled and fitted with a glorious galley kitchen, the views here look out to a private garden.
Within these walls are 53 pieces of contemporary art. They are all beguiling, luminescent, and each is completely unique from the last. A powerful juxtaposition of modern art against the timeless backdrop of the Homestead.
Cherie's knowledge of each piece and of the artists holds us rapt. I keep coming back to contemplate the kaleidoscope-like Flowers created by artist Zhuang Hong Yi using rice paper and acrylics.
Our last activity before dinner is a farm tour with John, the farm manager. John tells a good story as he navigates us across the landscape in a golf buggy. He recounts how Mona Farm's original farmer, Thomas Braidwood Wilson, came to the land and then persevered through a streak of ruinous events.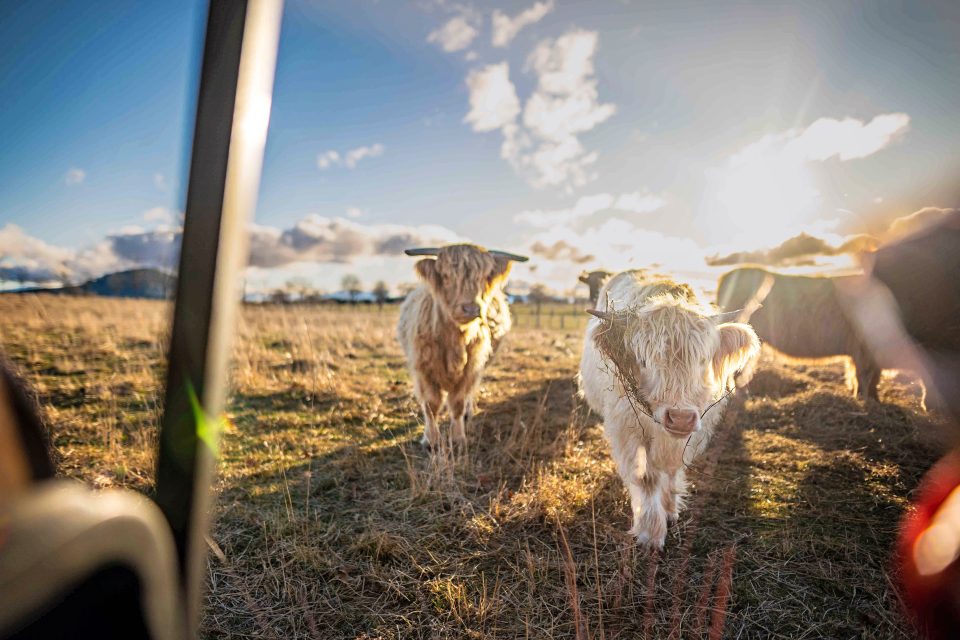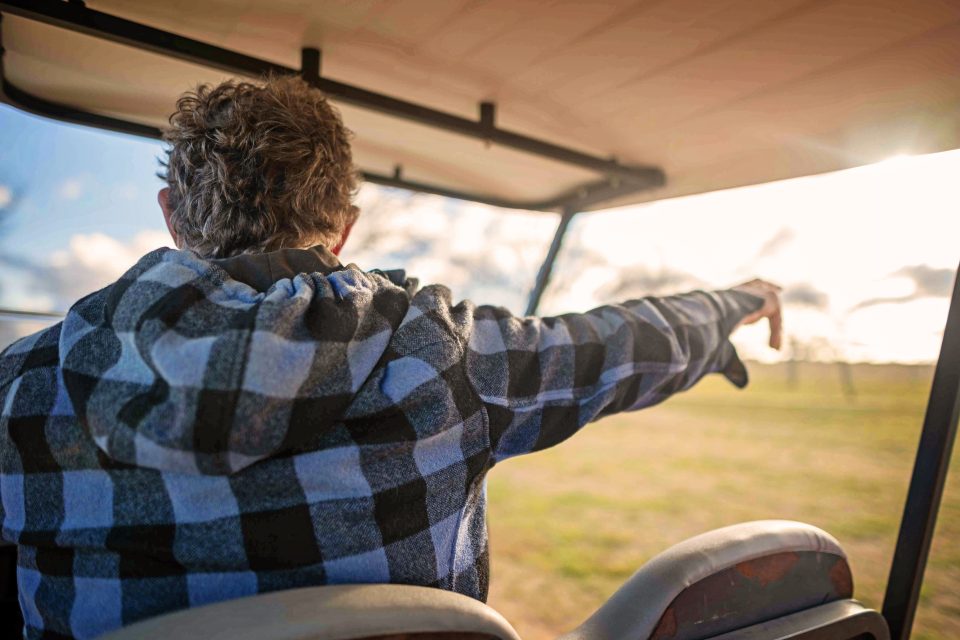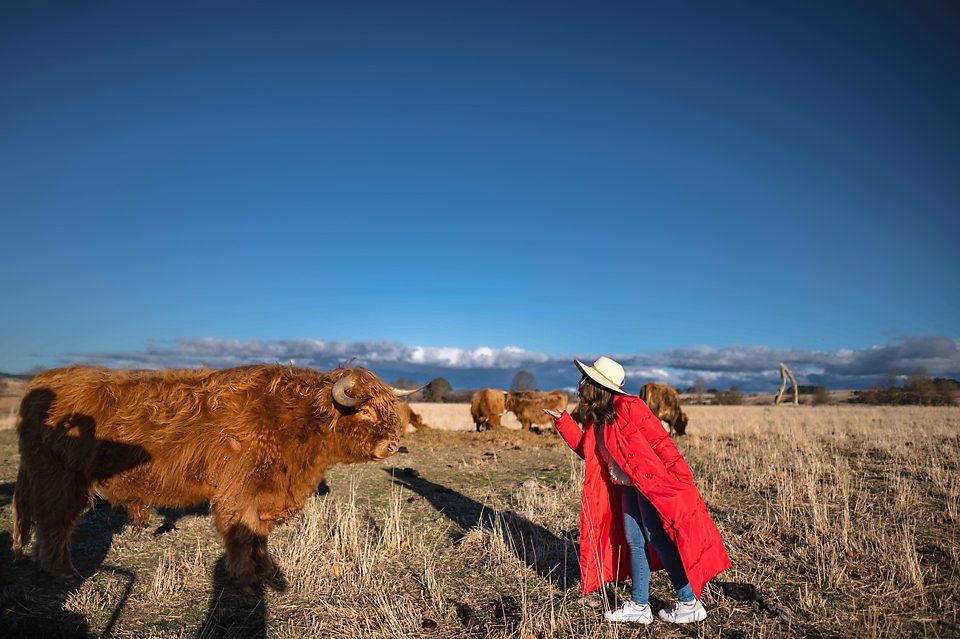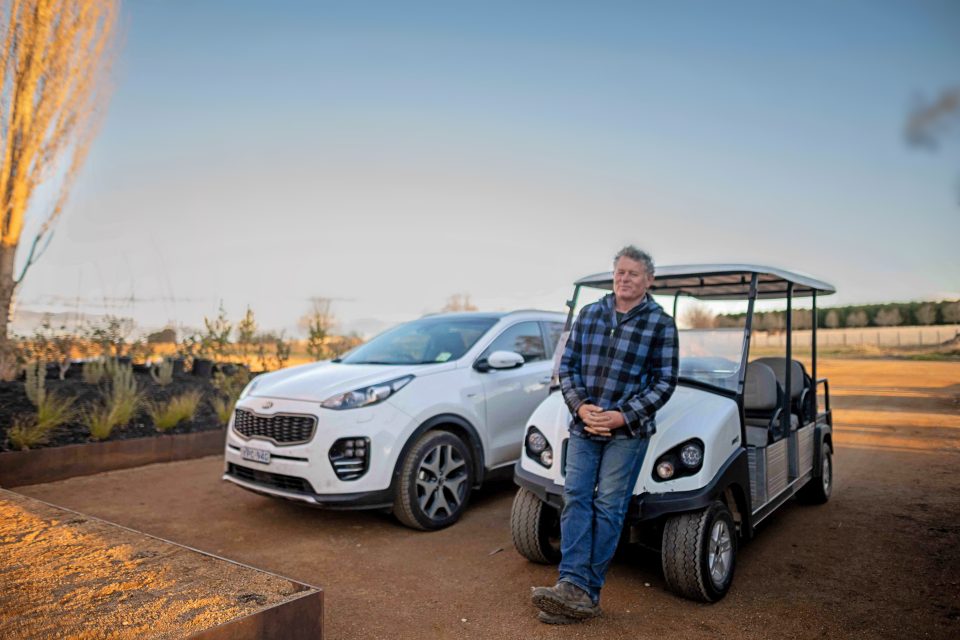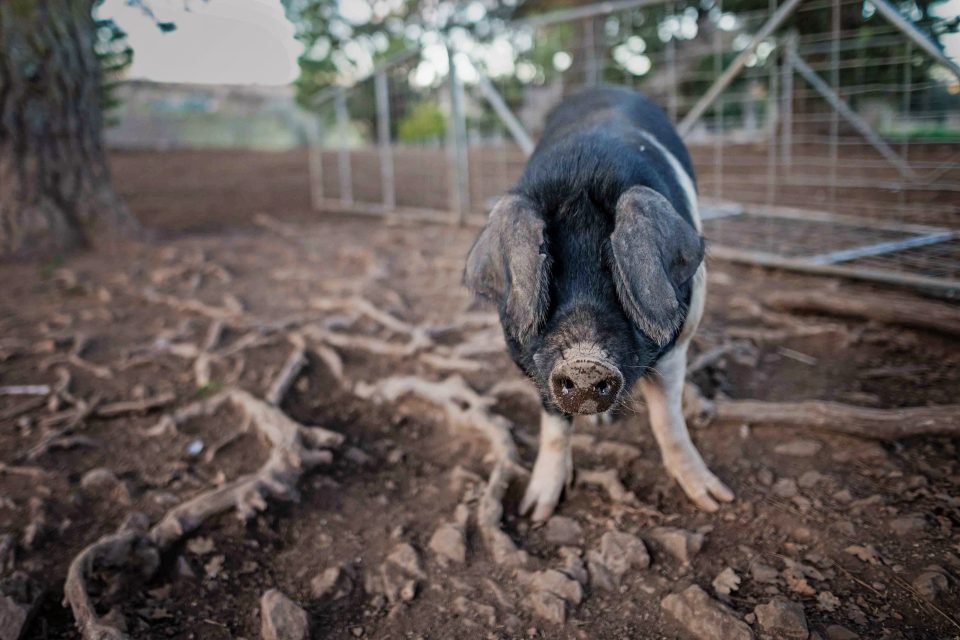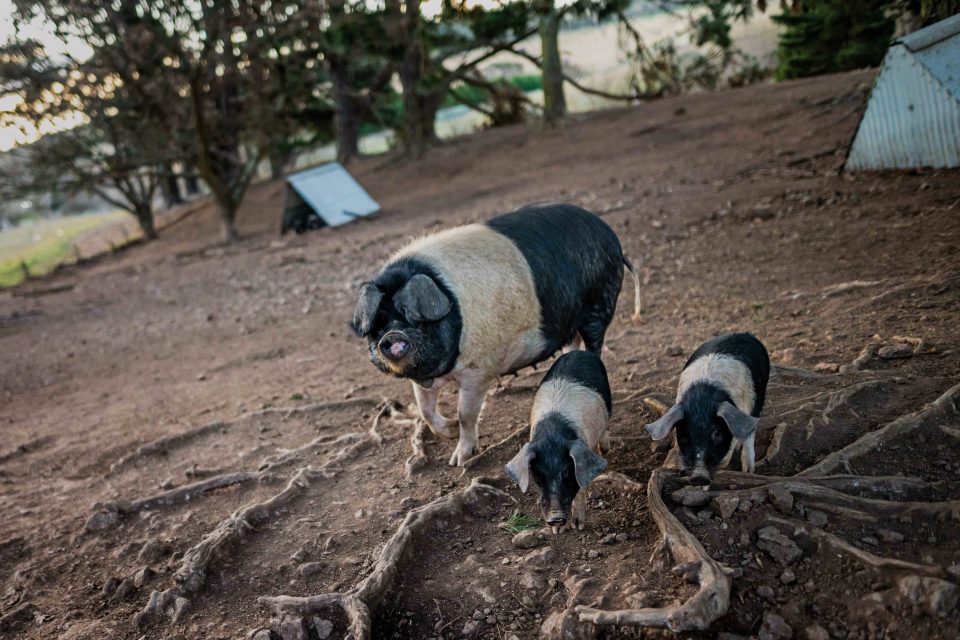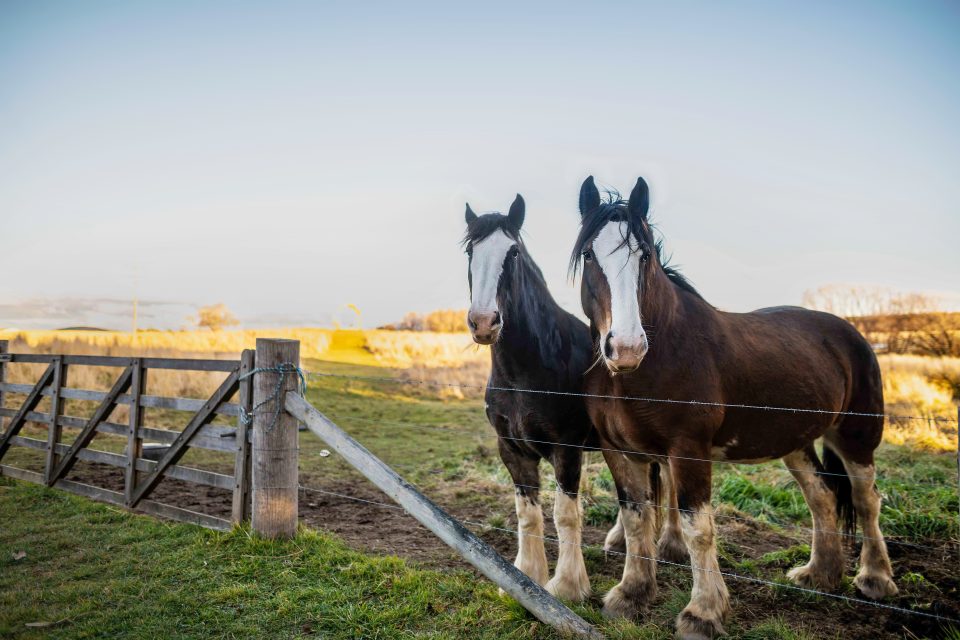 We visit paddocks with fat ewes on the cusp of lambing. Newborn lambs skip alongside their mothers or feed greedily, curly white tails wagging with delight. John tells us how they strategically keep alpacas in with the sheep as they keep foxes and predatory magpies at bay.
John introduces us to Ruard, Mona Farm's Scottish Highland bull and his ladies. We meet the farm's family of pigs, a breed whose ears flop endearingly low over their eyes. They are very friendly and pile up into a piggy pyramid to sleep, keeping winter's bite at bay. It is a tour that a visitor of any age would enjoy!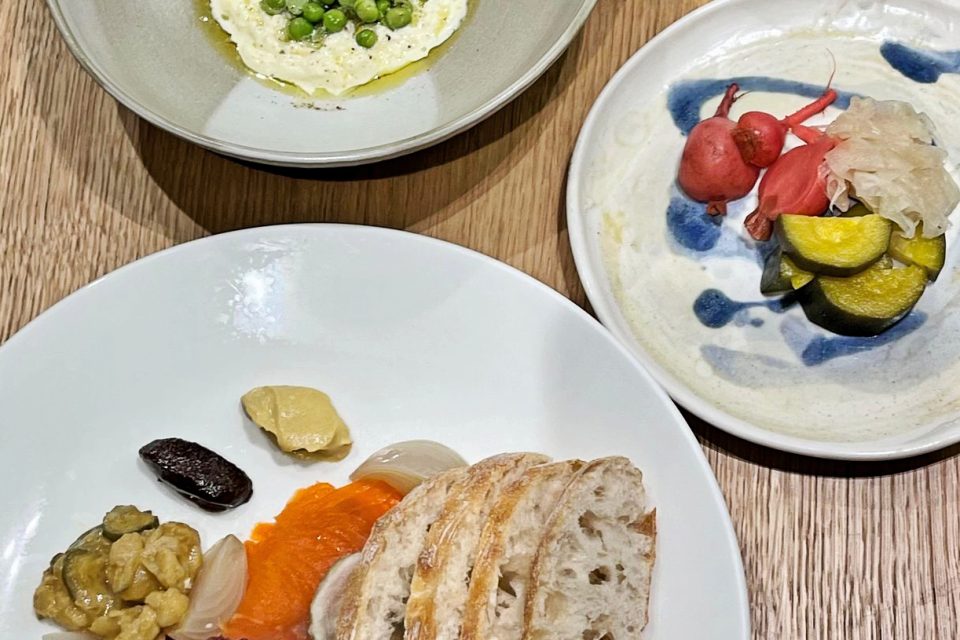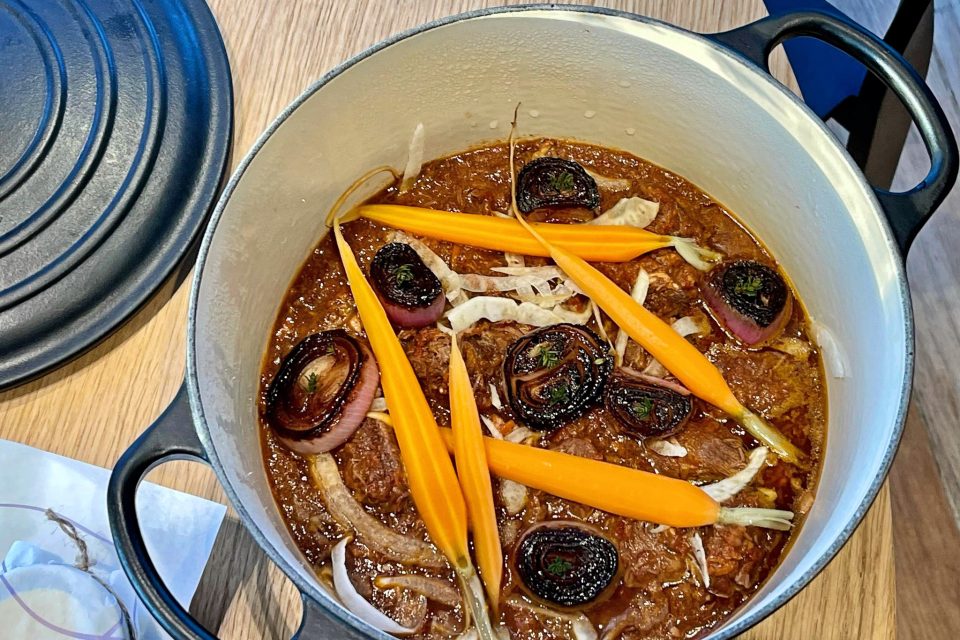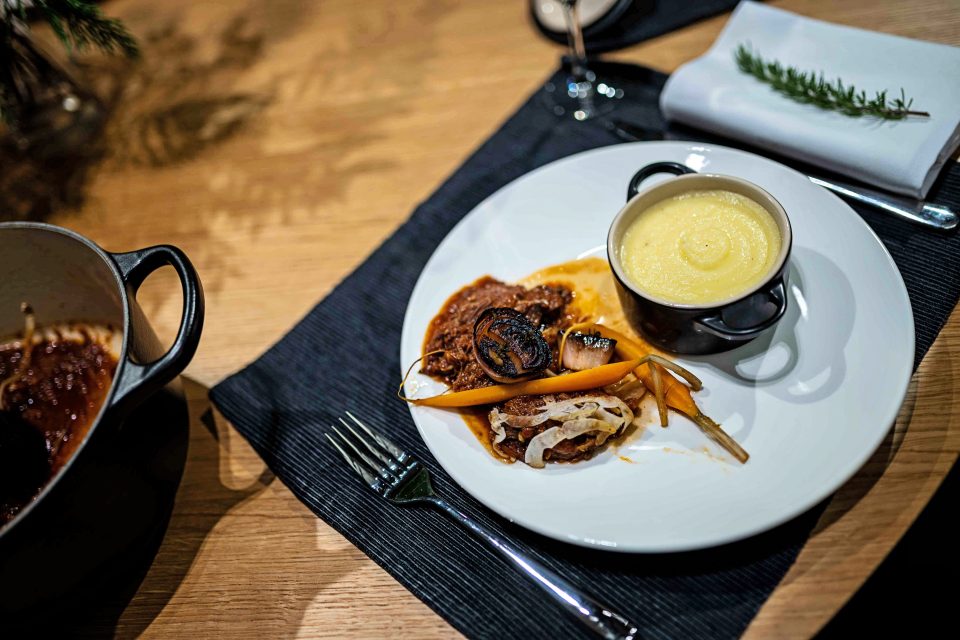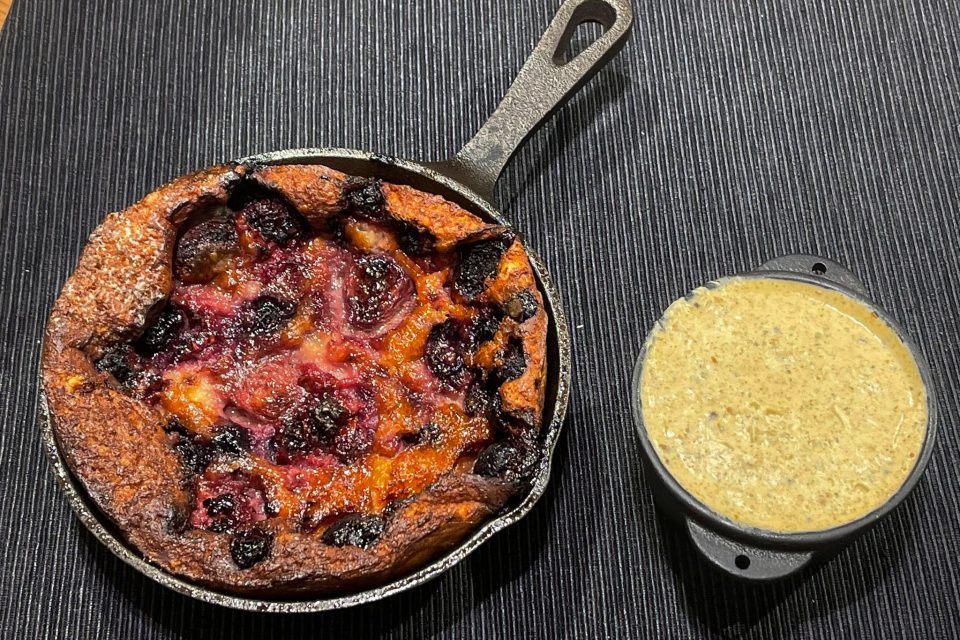 On our return to The Shearer's Quarters, we find a three-course dinner, prepared by executive chef Tristan Rebettes and his team, has arrived in our absence. It is thrilling to open up a fridge to a chef-cooked meal that you only have to heat up. The instructions are simple and very clear.
We slather house-made cultured butter onto Dojo wholegrain sourdough that is dense and tender and enjoy a ploughman's board of cured meats, cheese, pickled vegetables and a toothsome asparagus dip.
Our main is tender cubes of braised beef cheek, al dente carrots and grilled onions served with a dreamy, creamy mash.
Just before bed, we step out into the winter night and lower ourselves into the deck's sunken spa, immediately enveloped in its warmth. As the steam rises and the spa jets thrum gently under the full moon, we sink into its soft embrace and listen to the sounds of the Australian bush.
Thick frost covers our deck in the morning. We use the kitchen's intuitive coffee machine for a pre-brekky caffeine hit and then finish some last-minute exploring before check-out.
Breakfast is at Mona Farm's sister establishment, Provisions Deli & Creperie in Braidwood. My hollandaise and smoked salmon galette's thin, crisp edges, encasing grilled cheddar, fold in towards the middle where a soft-centred egg sits. Topped with a delicate zigzag of honey drizzle, salad greens rest on one corner of the galette. It is a perfect end to our Mona Farm stay.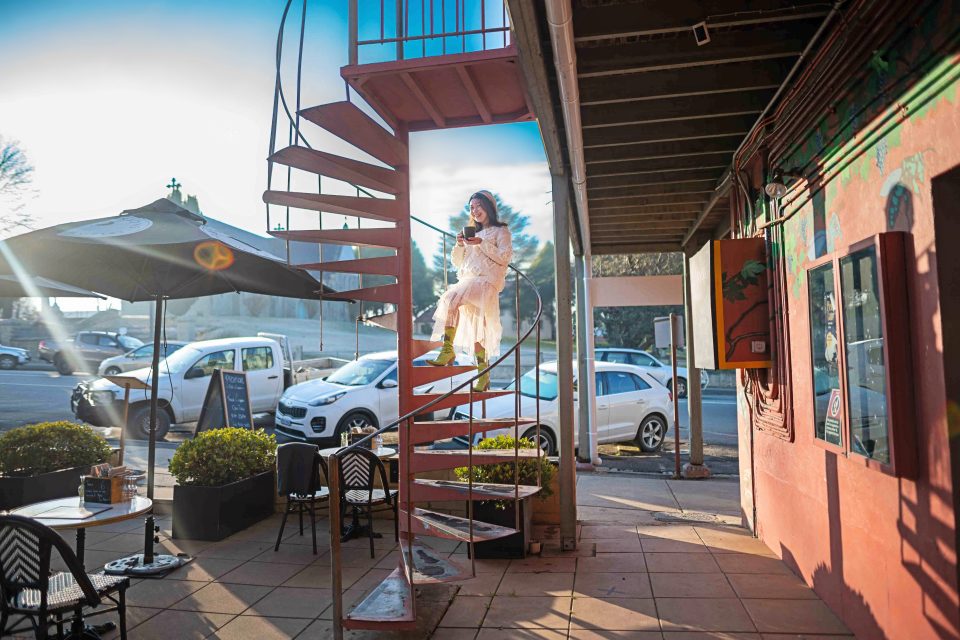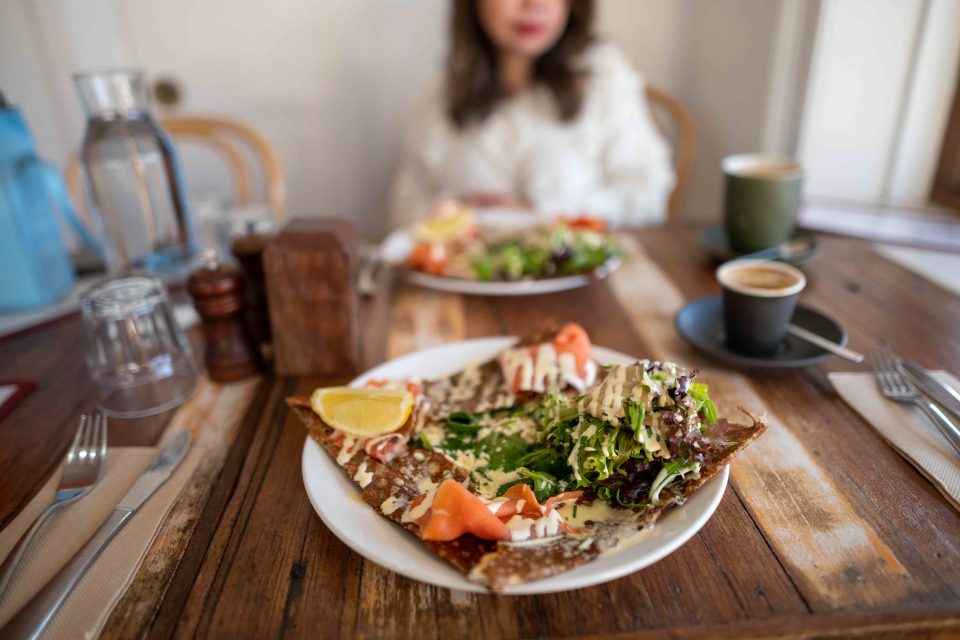 If you would like to have your own memorable Mona Farm experience, check out their website or contact them here.
The 'Stay, Wine and Dine' experience includes a grazing board on arrival, dinner on your first night (if staying in a bigger guest house; dinner is included each night if staying in a smaller guest house), a complimentary mini-bar (refreshed daily) and breakfast at French sister business, Provisions Deli & Creperie.
Mona Farm is located at 140 Little River Road in Braidwood. Follow them on Instagram or Facebook.
*Riotact stayed at The Shearer's Shed courtesy of Mona Farm but the author's opinions are their own.
Original Article published by Michelle Taylor on Riotact.