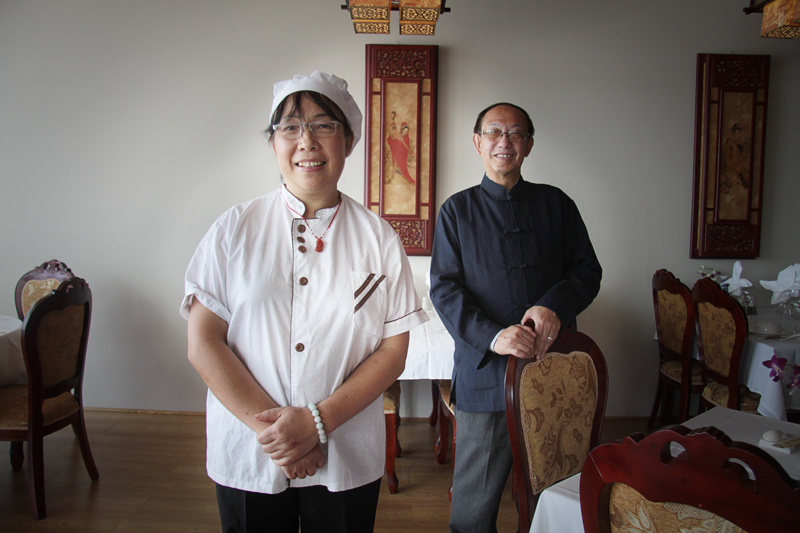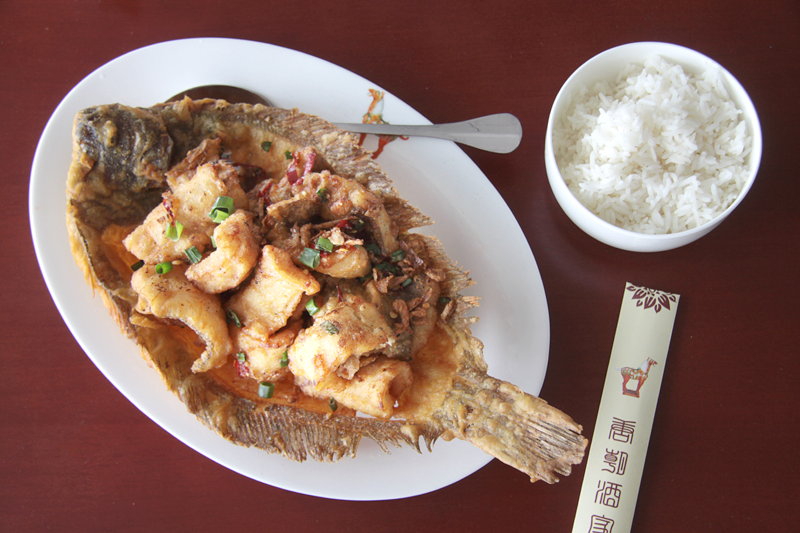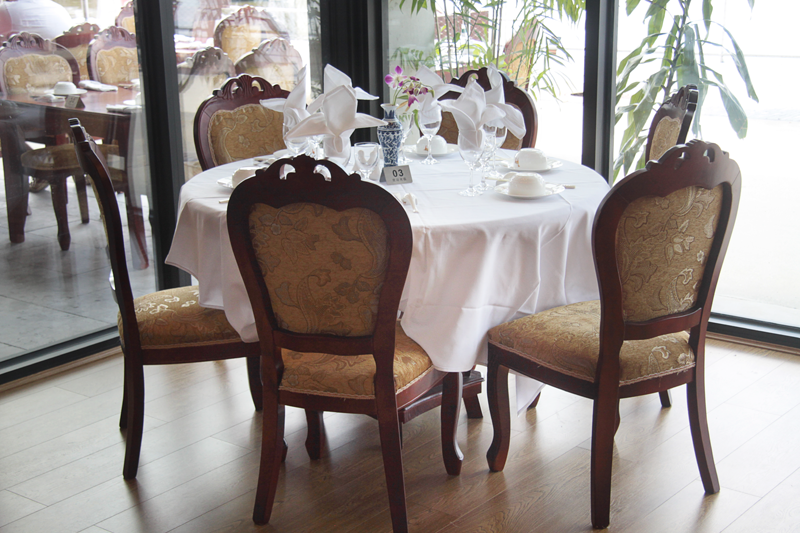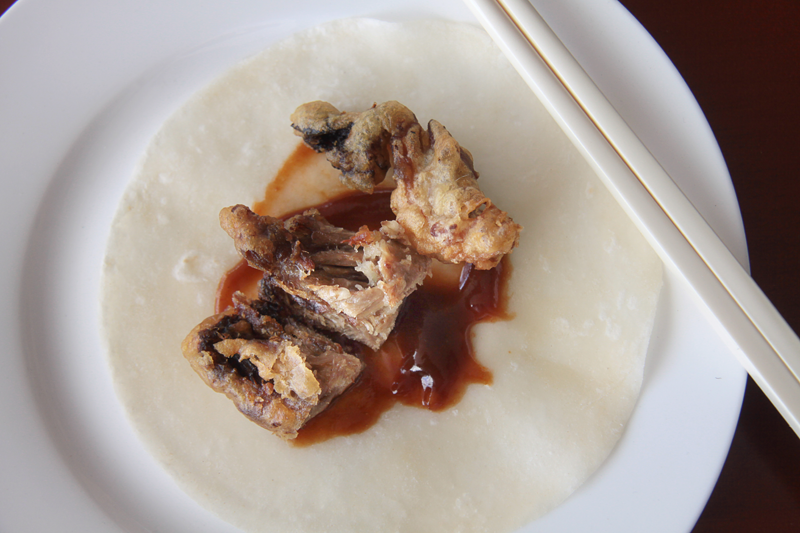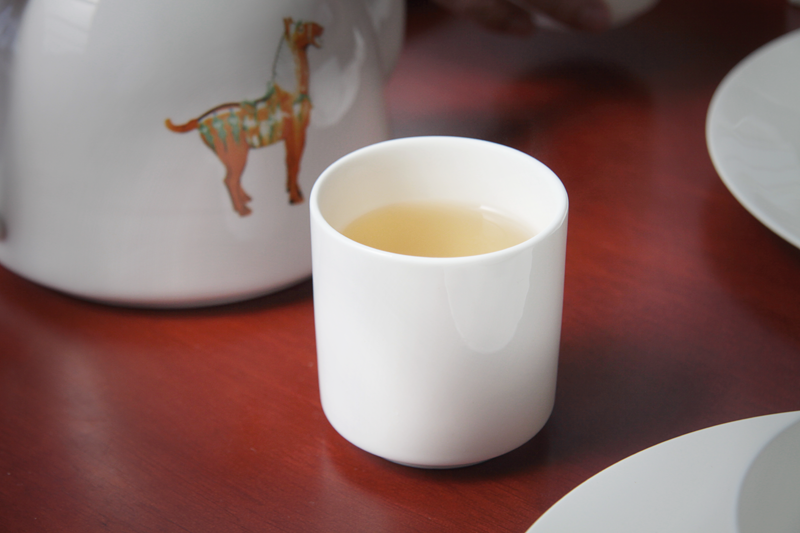 I remember reading about Tang Dynasty around 1990. In those days, there wasn't much of a foodie scene like today, and there wasn't much to be said about Canberra dining if you believed the few publications that were focusing on restaurants as a 'thing'. Fairfax's Good Food Guides had been around for ten years in Melbourne and for six in Sydney and each of them was focused on the offers of those particular cities.
I don't remember the name of the publication I read, but it was an attempt at including the whole of Australia. I don't remember exactly what it said about Canberra, but it was one paragraph long and its opening sentence went something like this:
"There is very little in the way of quality dining in the nation's capital, apart from The Oak Room at The Hyatt or Tang Dynasty in Kingston."
Tang Dynasty was located on Kennedy Street in those days, and I admit I never ate there. It seemed a little too posh. The kind of place that was reserved for anniversary celebrations, wedding proposals or the odd polly in the evenings, or for the dwindling middle-aged-businessman market at lunch.
Certainly it had the feeling of luxury. The kind of luxury that you would expect from an upmarket Chinese joint. Glossy horse sculpture to welcome you at the door, opulent faux baroque-epoch chairs, crisp white napery, bow tied waiters in perfectly ironed shirts…
Tang Dynasty closed its doors around 2006, at that stage on to its second owner, Heidi Cheng, who along with her husband Ken and her children, had managed to keep the place going from her post in the kitchen, despite not being able to speak a word of English. Her decision to close was in part due to the fact that her children had gone off to university, and that she found it all a little overwhelming to continue without their support.
Nine years later, Heidi has decided to resurrect the name Tang Dynasty and to bring some of the old school luxe from its golden years to Kingston Foreshore. When asked what she has been doing for the last nine years, Heidi tells me that she has been learning English! She's honestly done a good job of it, and is now empowered to deal with the various reps and suppliers on her own. That said, husband Ken is on hand to lend a hand, and son Alex is on the floor, shirted up and bow tied.
The smiling horse sculptures are back, as is the baroque furniture, but this time with a water view. And Heidi says that many of the old customers from back in the day are discovering them and dropping in.
The nine-year gap is evident in the food on offer. This is not a place of innovation or cutting edge cuisine, but rather, a place of familiar favourites. A quality version of the things we all remember Chinese food for. Typical dishes include staples such as whole flounder with salt and pepper, crispy duck rolls, prawns in honey sauce and pork in sweet and sour sauce.
One thing that has changed however, is Heidi's insistence on sourcing Australian produce rather than the cheaper imported stuff. "I buy only Australian," she says, and pulls out her invoices to prove the point. " It is much better quality, and safer than what I can buy from China or Vietnam."
Tang Dynasty is a little old school. They have only been open for a month, they aren't exactly packing them in, and in truth the service, while friendly, has room for refinement. But if you are looking for good honest and familiar Chinese with a great view from your fancy chair, then it is well worth a try. Even if it is just to get reacquainted with Heidi and Ken, possibly the most adorable couple in the Canberra hospitality scene.
Tang Dynasty is located at Dockside, Kingston Foreshore
They are open seven days for dinner and lunch