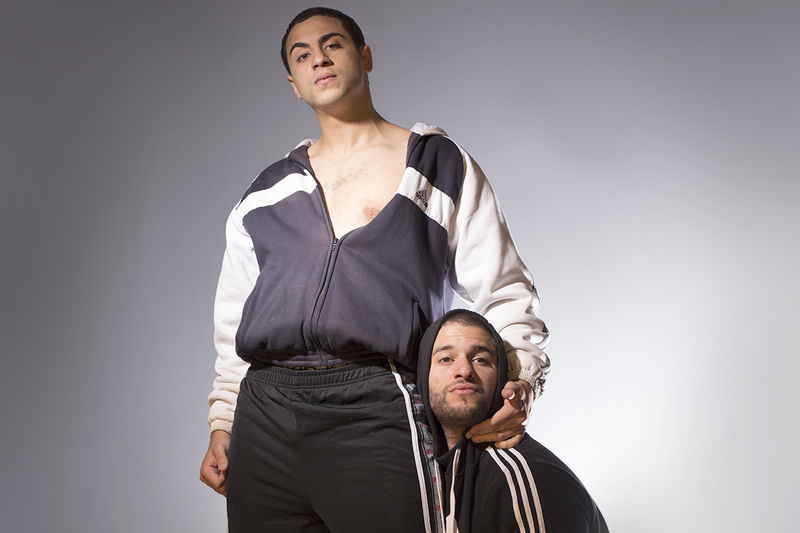 Wog humour had its beginnings with the Wogs out of Work stage show back in the late eighties. In those days, a group of young ethnic actors, including now household names Nick Giannopoulos, Mary Coustas and George Kapiniaris, toured the country, cracking up audiences that comprised mostly first generation Australian kids from Greek, Italian, Spanish and 'Yugoslav' backgrounds with impersonations of their parents and their 'sad wog' cousins (read: themselves).
It was fresh and it was exciting. After years of either outright racist or well meaning but patronizing tones in mainstream television, in the schoolyard or the workplace, here was a voice that the audience could relate to. An authentic no-holds-barred laugh fest that sprouted characters such as Effie and Mimo, and led to television sitcom Acropolis Now and the Wog Boy movies.
In the decades that followed though, this act began feeling like a dead horse getting flogged. By the turn of the century, public appearances by Effie were more than a little cringe worthy; and despite their success at the box office, watching Giannopoulos and his sidekick Vince Colosimo prancing around as immature middle aged buffoons in the Wog Boy movies over the last decade has been more pathos than comedy.
Thankfully, the SBS series Fat Pizza came along to present a fresh but outrageous take on Wog Life. This act focused on the ethnic youth of southwest Sydney. It had a distinctly Middle Eastern feel to it, with a little bit of Islander and Bogan thrown in for good measure. Pauly Fenech, the creator of that show has moved away from Wog Humour, going on to even more silly but poignant observations of Australia with parodies of working class life in Swift and Shift and an achingly accurate precursor to Struggle Street in Housos.
It's been quarter of a century since that first funny take on Wog Life. Those original audiences have now grown older and are entering middle age. Their kids probably can't relate to the Wog Boy characters. They are the YouTube generation, and they are clicking on to new wog heroes in the millions.
Enter Superwog, an original comedy production created by Sydney based brothers Theo and Nathan Saidden. Since they started uploading their videos to YouTube in 2008 they have had over 70 million views. They currently have over 430,000 subscribers to their YouTube channel and more than 220,000 likes on Facebook.
Their comedy is raw and mostly juvenile, very schoolboy and occasionally misogynistic, but always funny. On YouTube, the basis of most of their skits takes on the theme of 'Wogs vs Aussies' with a barrage of pot-shots at just about every facet of Australian life. Wogs vs Aussies at Christmas, on Australia Day, at weddings, at dinner, in a share house…
They don't miss very often and they take no prisoners on either side. The materialism and faux celibacy of Wog girls vs. the permissiveness and moral decay of Anglo girls, the overly strict attitude of the Wog dad vs. the incestuous glare of the Anglo dad and the chauvinistic bravado and naivety of boys from both sides all get lampooned. Whether you agree with any of these stereotypes or not, you can't help but laugh out loud.
In recent times, the boys have managed to graduate from the title of YouTube sensation to the mainstream by taking their act on the road. Their new show debuted in March with a sell out run at Melbourne International Comedy Festival. It is now heading around the country and will be appearing at The Canberra Theatre on Friday June the 19th.
If you haven't seen these guys before, click on to their YouTube channel for a taste. If you have and you want more, then this is an opportunity to see how well their humour translates to the stage. My only word of advice, leave your sensitivities at the door.
Superwog: Talk Shit Get Hit is showing on Fri 19th Jun at the Canberra Theatre, One 7.30pm Show
Tickets through Venue Box Office, 02 6275 2700 or canberratheatrecentre.com.au