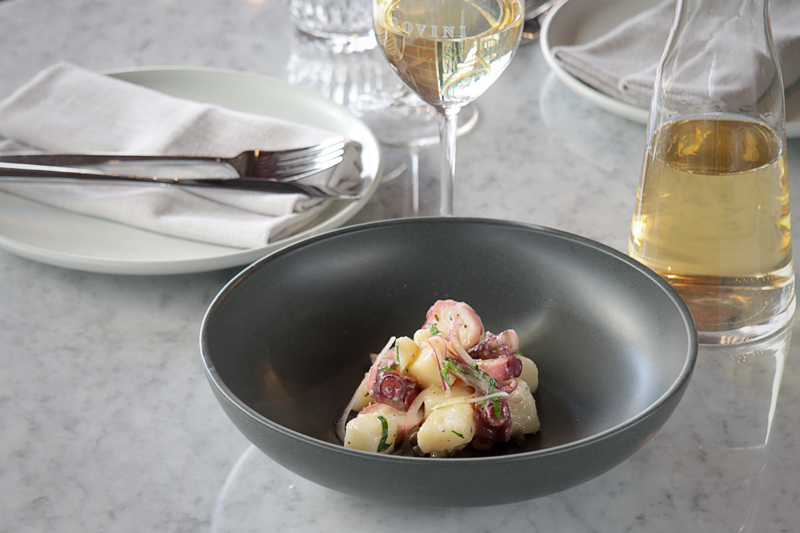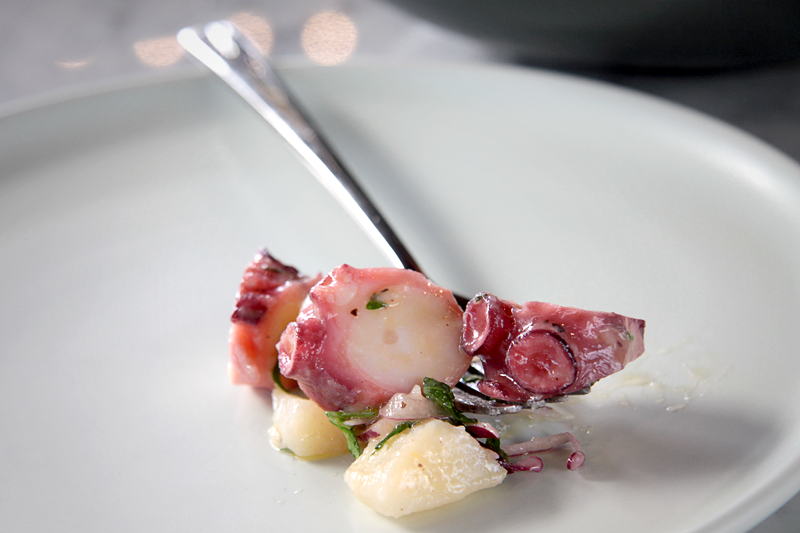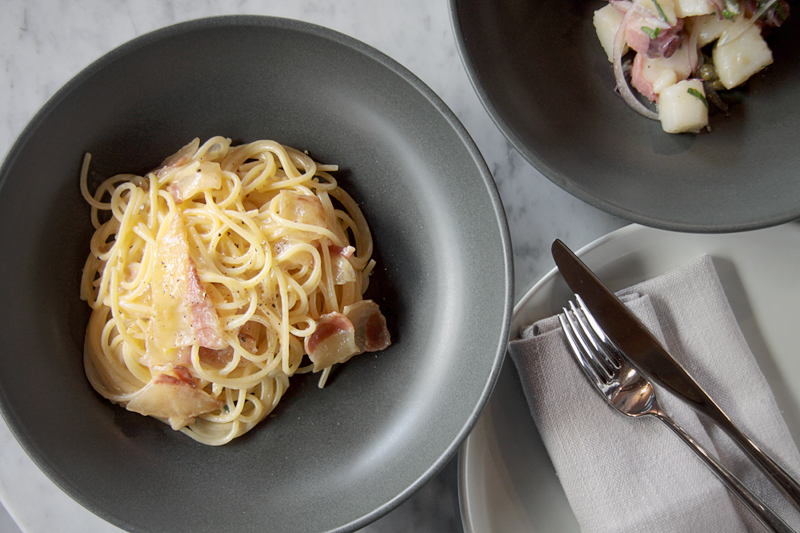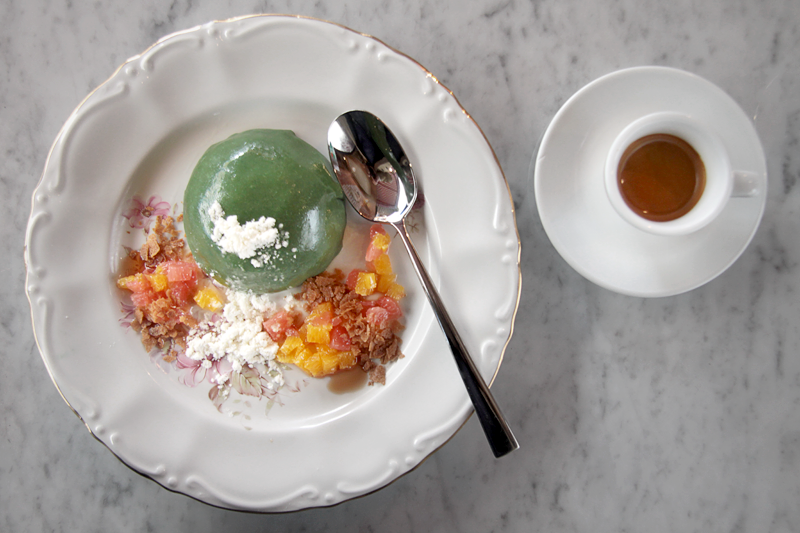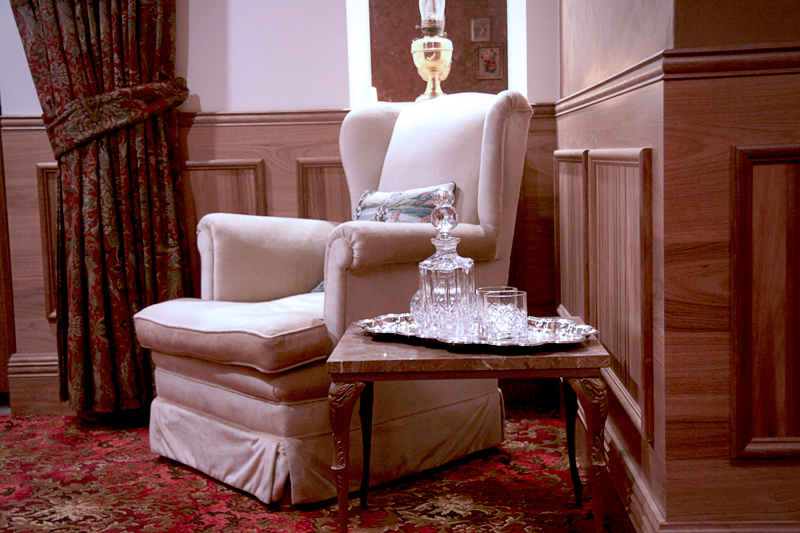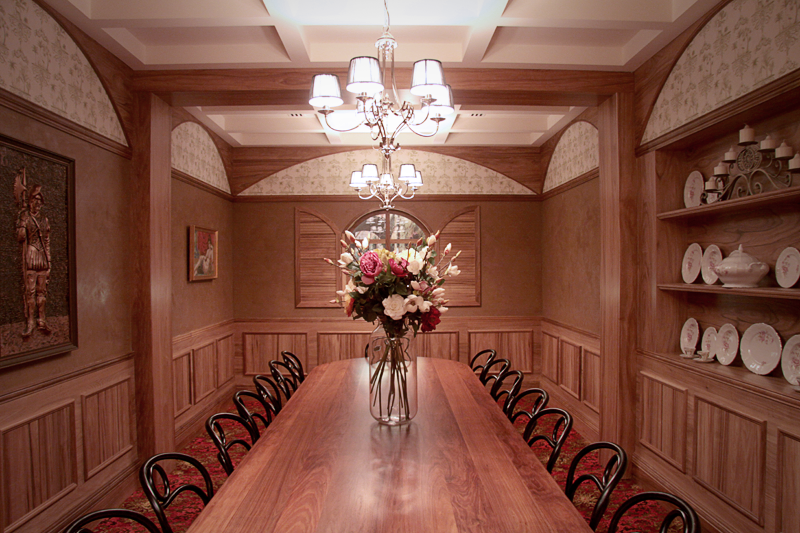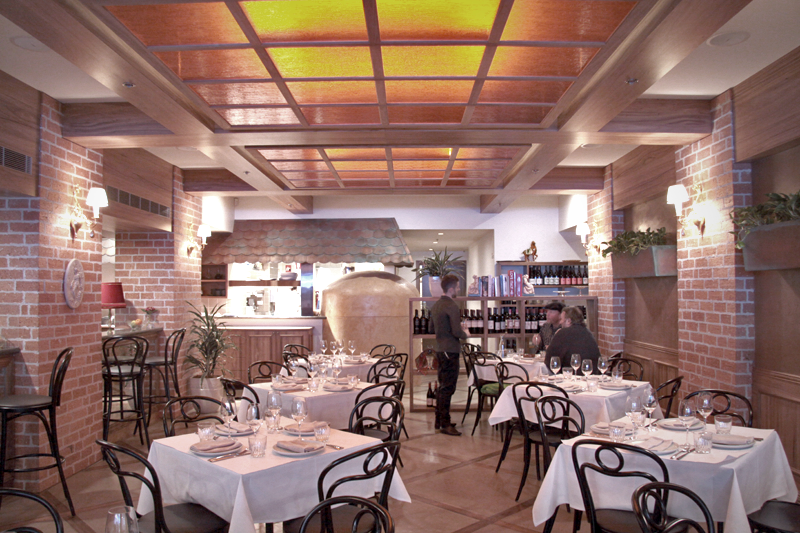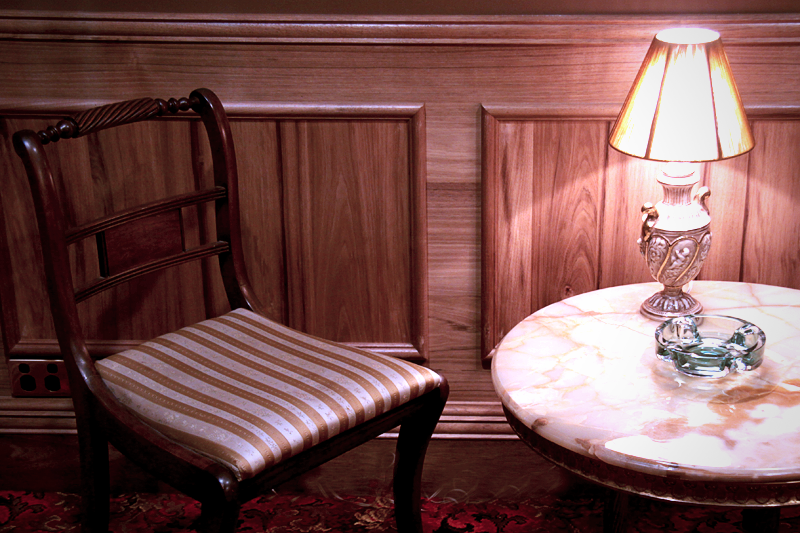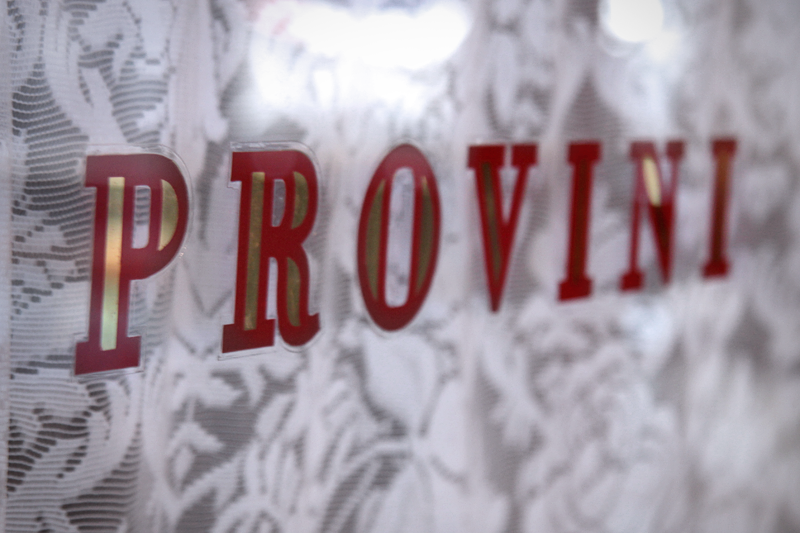 It's been said that new Italian restaurant Provini is modeled on 'Nonna's Place.' That's the line being thrown about by the folks at CoCu, and no doubt, the various media types when talking about Provini will regurgitate it.
Perhaps rightly so–but this Nonna is no shrinking violet. She's not content with baking lasagna and rolling out her own pasta. She's living the immigrant's dream in the suburbs, because this place is upper-middle-class wog suburbia at its finest.
"Depending on your age, Provini may be your parents' place or your grandparents' place. Heck, it may even be your place."
If the NMA ever needed advice on recreating an authentic post war immigrant home environment, well here it is. If your people are from Italy, Greece, Croatia, Spain or any other southeast European country for that matter, then you've already been here. Depending on your age, it may be your parents' place or your grandparents' place. Heck, it may even be your place.
From the terrace, it spills out of the Center Cinema Building in all its garish beauty, incongruent with its address, leaving me to wonder what Enrico Taglietti might think. Is this place poking its tongue out at one of our most noted architects? Perhaps, but playfully I suspect, as it's almost too obvious. They want us to know they are in on the joke.
Once past the lacy curtains of the front window façade, the main dining room plays it relatively safe, but take a look around and wog-life hits you between the eyes at every turn. Loud red floral print carpet screams from the floor in the side-rooms. Dainty dinner sets and animal sculptures sit proudly on display; a tapestry depicting a reclining nude and an embossed conquistador hang on the walls; old world crystal and a thick glass ashtray on a side-table all add to the affectation.
It's cheeky, whimsical and fun. That said, it is premium quality stuff done in immaculate detail with no expense spared. And while the fit-out shows a real sense of humour, some old uncle may be inclined to comment that 'it takes some balls' to get away with it. Well, it takes more than balls, because if you don't nail the food, the whole thing falls flat on its face. And nail the food, they've done.
The menu is carefully considered; a reflection of Italian tradition, it is broken into the expected categories. Simplicity and quality of ingredient rule. Perfectly piquant marinated octopus is served cold in a salad with diced potato and herbs and pizza from the wood fire is light and not overly dressed, with a thin and slightly chewy base.
And then there's the Carbonara, so often the downfall of many an Italian restaurant, this is near enough to perfect. Paper thin and almost crispy guanciale and pecorino cheese add a salty touch to al-dente spaghetti coated with egg yolk and nothing more. Desserts are classic: Tiramisu and pannacotta as expected along with a pistachio cassata arranged beautifully on a delicate plate, accompanied by grapefruit and orange and a herby basil powder.
As the first ground-up project of CoCu, the group that was formed after what was perhaps Canberra's biggest hospitality break-up of recent times, Provini is bold and confident but not earnest. Not afraid to hang its hat on a cuisine that may have been slightly out of vogue lately, it does not look at following the crowd but rather, slaps Dude-Food in the face in favour of classic and authentic 'proper Italian' and has fun doing so.
Provini is located at
Centre Cinema Building
50 Bunda Street Canberra
It is open for lunch Sun-Fri 12 til 2pm and dinner seven nights from 5.30pm
Check out:
See the website
See the Facebook page