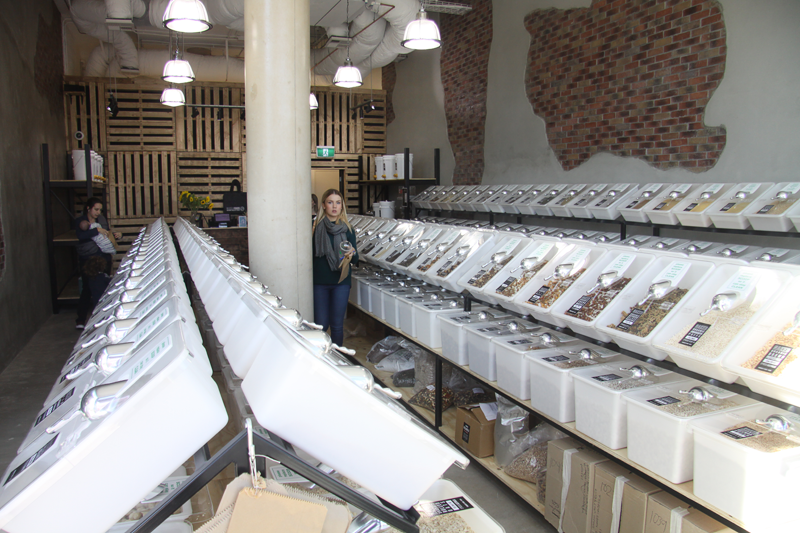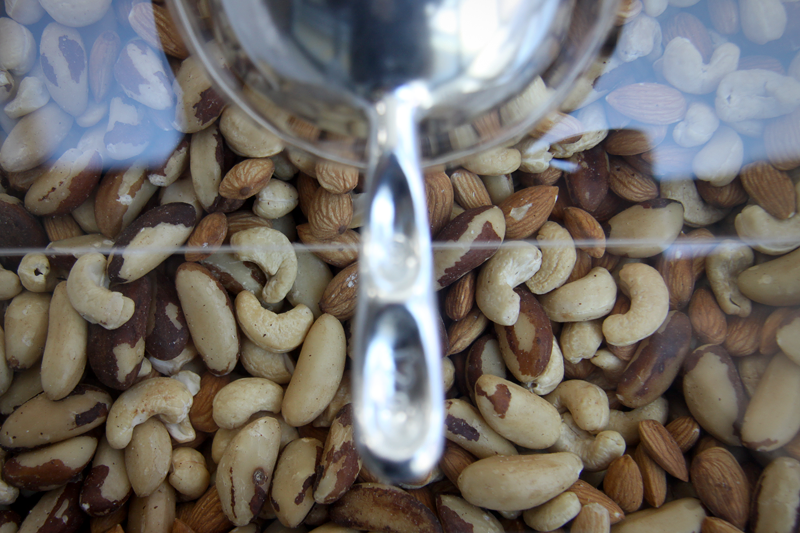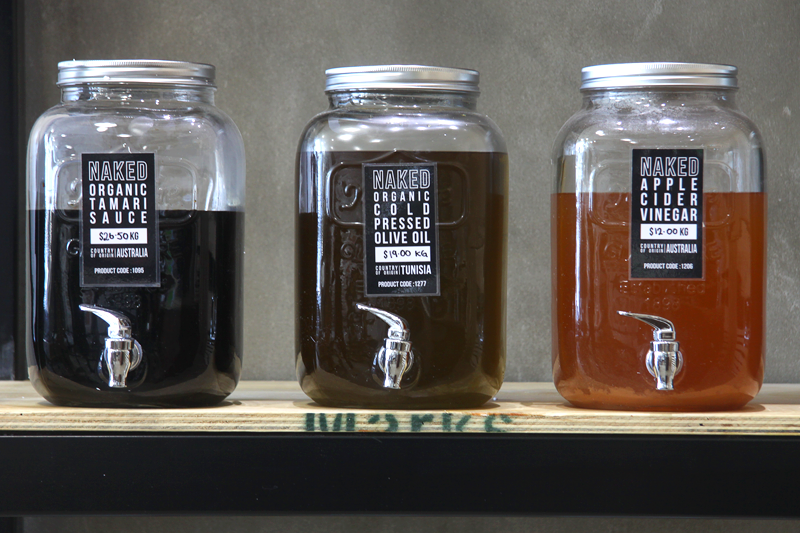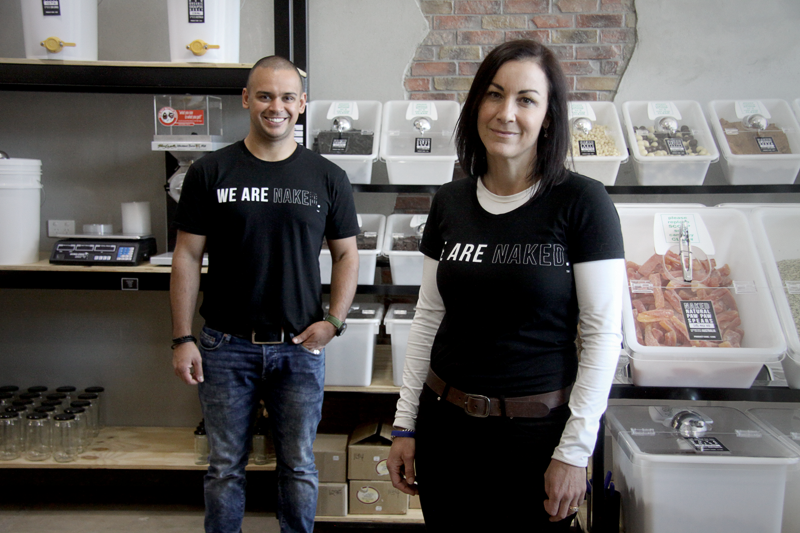 What is naked food? It must be food with no clothes, right? And what constitutes clothes to food? It must be all that packaging. So at Naked Foods–just opened on Lonsdale Street–the food comes in its birthday suit, and you are encouraged to bring your own container.
Yes, they have bags and bottles if you need them; but here, the ethos is waste not want not. Organic nuts, flours, beans, spices, oils, snacks such as carob and organic chocolate are all on display in bulk containers equipped with scoops for customers to buy as much or as little as they need. Want 50 grams of organic yellow split peas? Help yourself… 20 grams of dark chocolate Inca berries. Of course…
Owner Vashti Biffanti, a former public servant, says she was looking to move into the food business for quite some time, and was motivated by the idea of only putting the good stuff into her body–a health condition had prompted a rethink on how to best manage her own diet, and led her to Naked Foods in Bondi.
"When I saw their store, I thought 'that's what I want to do.' I found out who the owners were and pestered them for a while about the idea of partnering with me in Canberra." Eventually, Naked Food founders Caique and Georgina Ponzoni warmed to the idea, came down to Canberra for a snoop around, saw Lonsdale Street's particular vibe and came on board.
"We really want to get back to the idea of buying from bulk the way you see in markets around the world. The only packaged products we have here are the nut butters we make daily," says Biffanti. "We think we will really appeal to people that don't want preservatives in their diet, and that have a vested interest in what they're eating."
There are other bulk organic food outlets in Canberra–the ANU Co-op comes to mind–but perhaps nobody is displaying as many organic items as Naked Foods in the shopper friendly way that this store is. Everything is clearly marked. Everything is easily accessible. And no, you don't have to be a barefoot Earth-Mother type to shop here.
Naked Foods is located at the Ori Building, 28-30 Lonsdale Street Braddon.
They open Mon-Fri 10am-7pm
Saturdays 9am-5pm and Sundays 10am-5pm