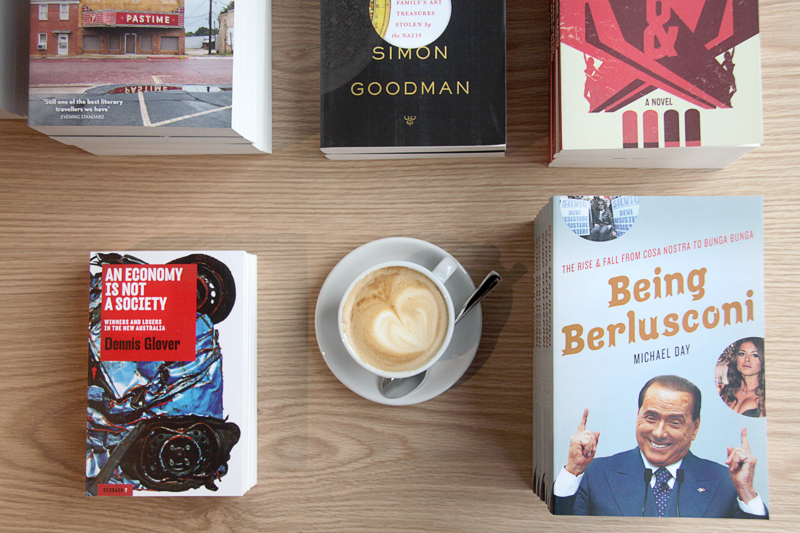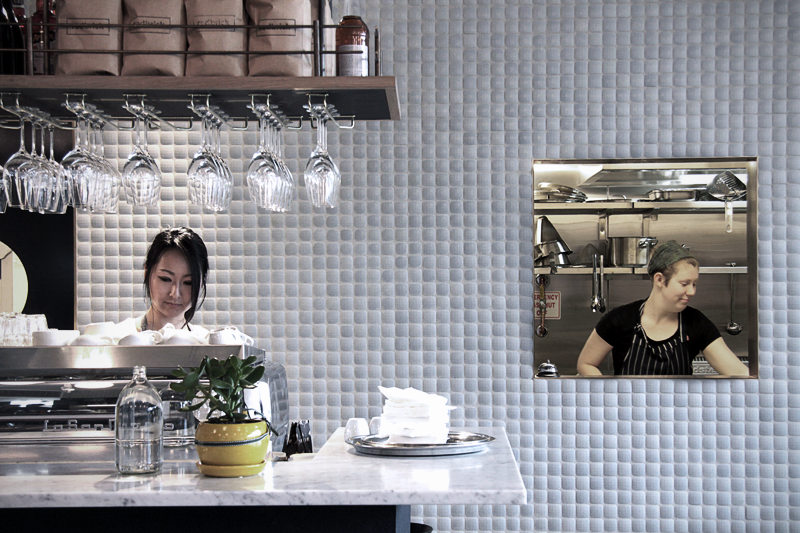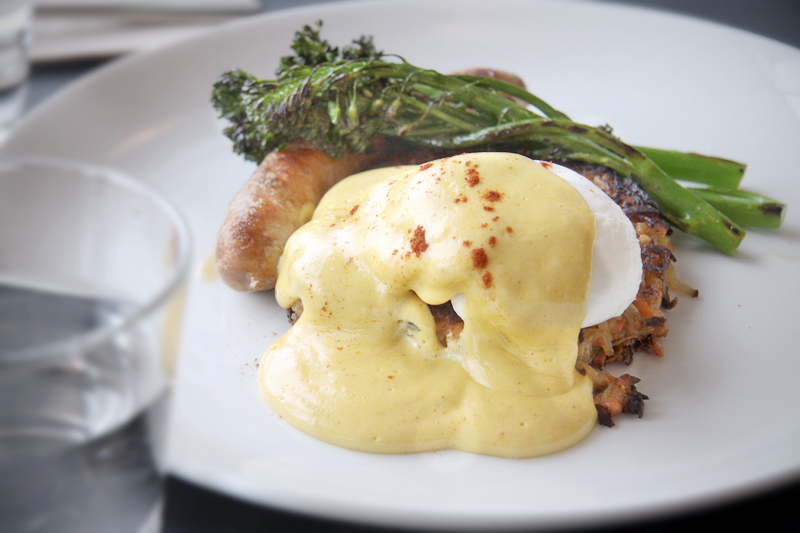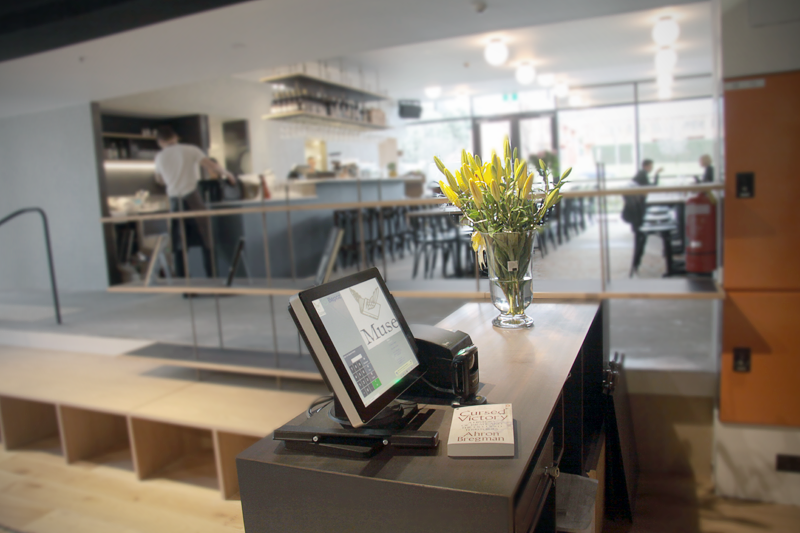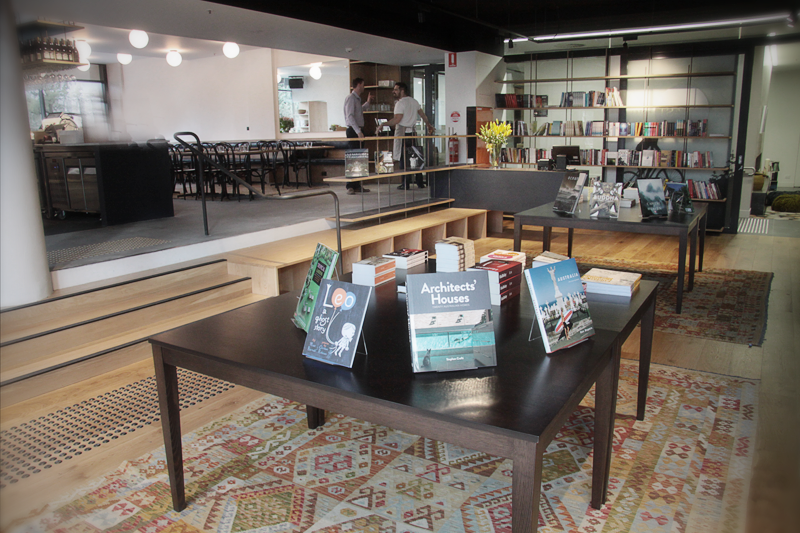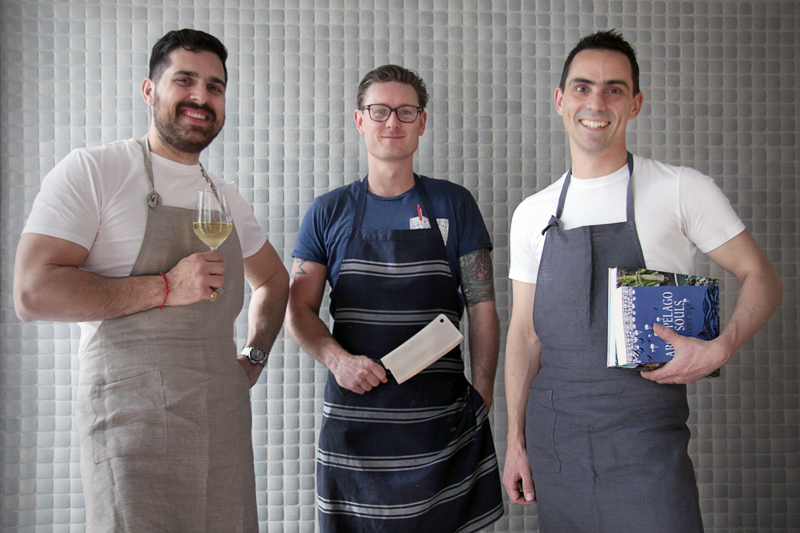 It's a bookshop. It's a café. It's a wine bar. It's Muse, and it's just opened at East Hotel on Canberra Avenue. The second venue in as many months to open at this groovy inner south hotel, Muse rounds off the food and beverage offer here with style.
Since the opening of East Hotel in 2012, ground floor restaurant Ox Eatery has been offering a quality carvery style experience for lunch and dinner, but it has never been an 'in house' restaurant, and as such has not prioritised breakfast. It has, however, filled the gap with a continental breakfast for hotel guests.
Recently opened Joe's Bar – a swish drinking hole with attitude – has brought top-notch Italian bar food and fancy cocktails, adding a further element to the East Hotel landscape; and now newcomer Muse adds a full service breakfast menu every morning, no doubt making many hotel patrons happy–and locals for that matter, once they get in and sample the fare.
But Muse is much more than a breakfast destination. It is also a bookshop, wine bar and café with an eye on culture and conversation. Owners Paul Eldon and Dan Sanderson have worked hard to bring together a number of elements and deliver a unique proposition. "For us, Muse is about starting a conversation," says Eldon.
From the kitchen, chef Sam Willis (formerly of Scratchley's on the Wharf in Newcastle) has put together a menu that brings vegetables to the fore, is mostly gluten free and is due to change on a regular basis, with lunch changing daily.
Coffee comes from respected local roaster Red Brick, and the wine list features an all Aussie selection that favours low volume, boutique and family owned labels. Monthly themed wine flights are ready for take-off and will regularly showcase regions as well as varietals–the first featuring Grenache.
Book lovers are free to browse the well thought out selection of books for sale on the lower level while having a coffee. Mindful of their proximity to parliament House, the owners have kept the focus on politics, current affairs, culture and the arts, but they do deviate with a solid showing of beautiful cookbooks.
Muse is located at East Hotel
69 Canberra Avenue Kingston
Check out:
Muse website
Muse Facebook