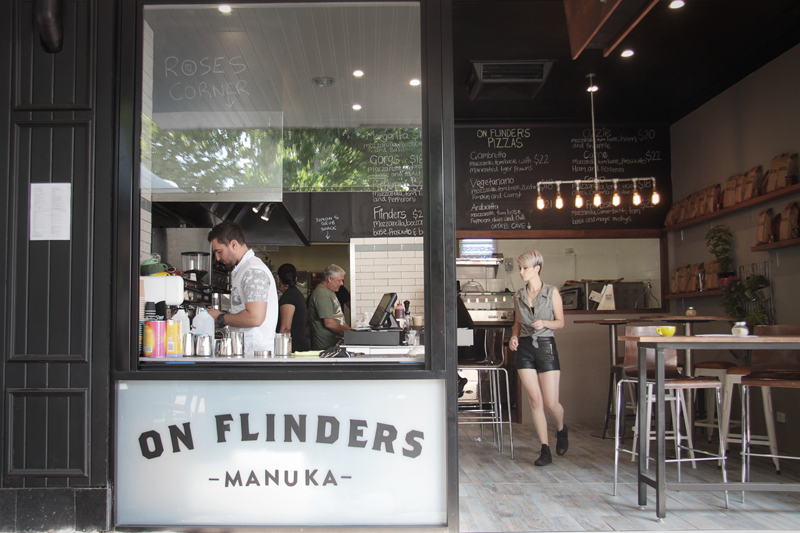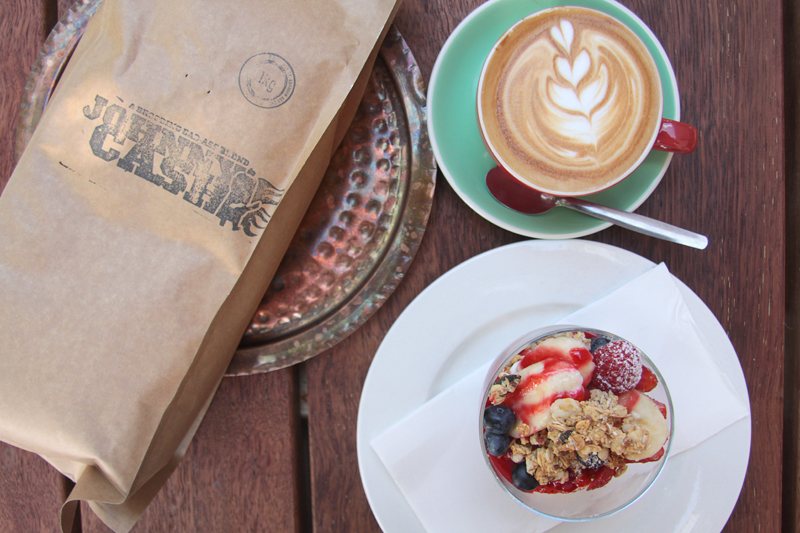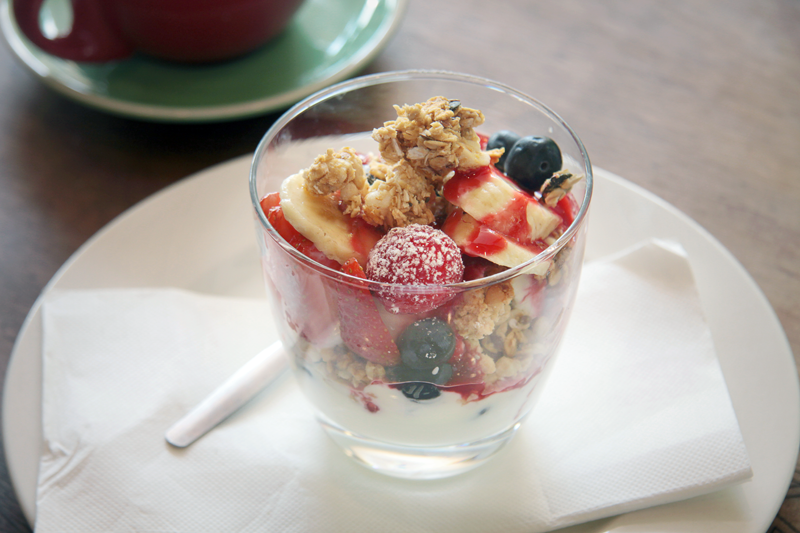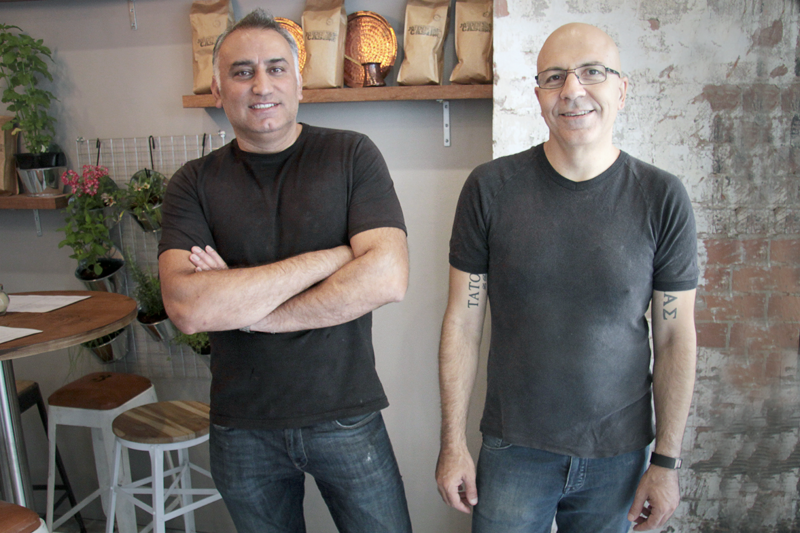 Once the news spread that Kismet–the popular little kebab shop on Flinders Way–was closing to reinvent itself as a café, a collective sigh of resignation was heard around Manuka from the loyal customers that had grown accustomed to grabbing what is arguably Canberra's best kebab.
"Say it isn't so," they pleaded. But yes it was–owner Oktay Irmak had decided that it was time to make a change. He needed to do something new in the little space, and so began the transformation into On Flinders, the little café that opened its doors this morning.
Oktay welcomed old friend Dennis Toulis–a café industry veteran of 25 years–as partner, and together they have remodelled the shop that will now offer all day service, including breakfast, alongside a Mediterranean inspired café menu and the very popular Lonsdale Street Roasters coffee.
A quick look at the menu will put some of Oktay's old regulars at ease. Chef Simon Porgazian has carried a number of items over, including the excellent lamb cutlets, some of the salads, and the freshly baked Turkish breads.
"We both have a similar attitude to food," says partner Dennis. "It's the Mediterranean thing, we like to marinate, we like the big flavours." On Flinders will also offer a range of pizzas to complement the menu, and of course, Lonsdale Street Roasters Coffee.
"I had been using ONA for ten years, it's a good coffee," says Oktay, acknowledging that making the switch to a different brand seemed the right thing to do, considering ONA on the Lawns has just remodelled, and people that want that brand can get it directly from the source. "In the end, we wanted something that satisfies us personally, and we found it with Lonsdale Street. It has that hit at the beginning with a smooth finish."
"We believe it's a good product, and it has great market awareness. How can you go wrong?" adds Dennis. "And the taste convinced us." The guys chose Roasters' Johnny Cash blend, a more traditional coffee flavour, with very little in the way of fruit tones popular in many cafés lately. On Flinders also retail Lonsdale Street Roasters coffee for the home barista. They open every day from 7am until 9pm.