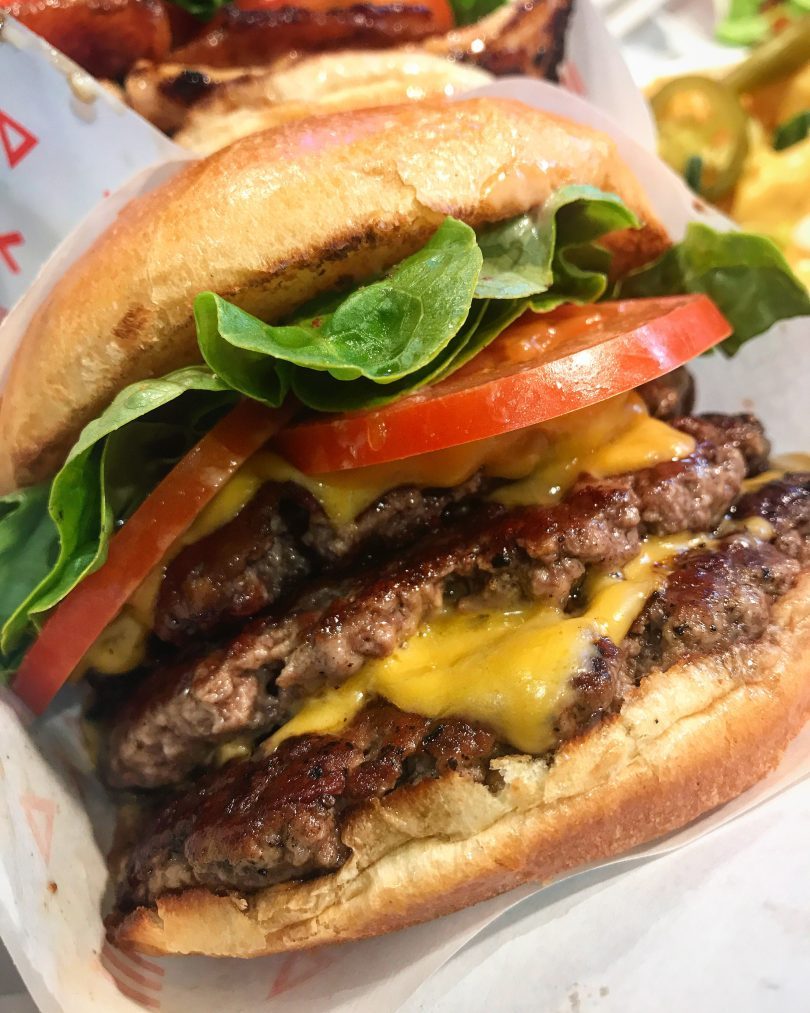 What if I told you there's a place doing premium burgers that don't cost a bomb; that is perfect for time poor people who can't wait 45 mins for a premium burger; that you can wash down with a beer without embarking on a pub crawl; and that you can bring the kids along to without risking your sanity? Would that interest you?
If so, get ready to say hello to Mookie, Canberra's newest burger joint. Currently hidden behind colourful cladding at its Genge Street shopfront, Mookie is in the final stages of preparation, honing its service ahead of its opening this Thursday at 5 pm.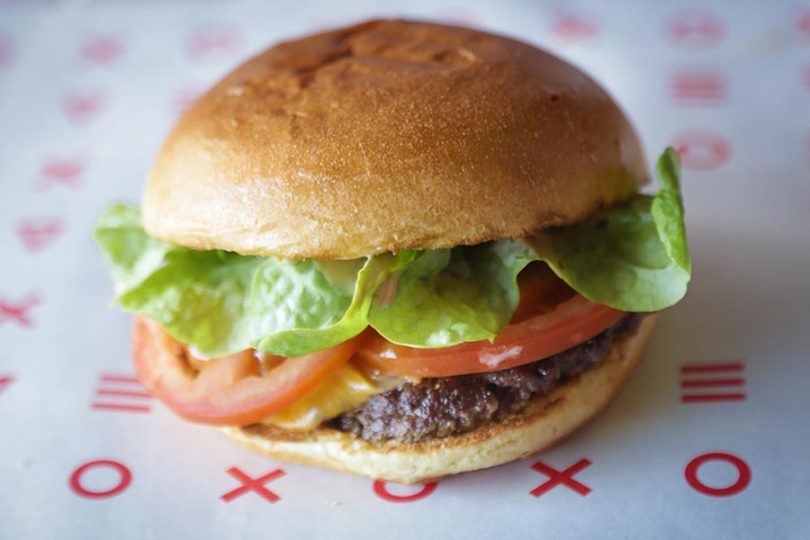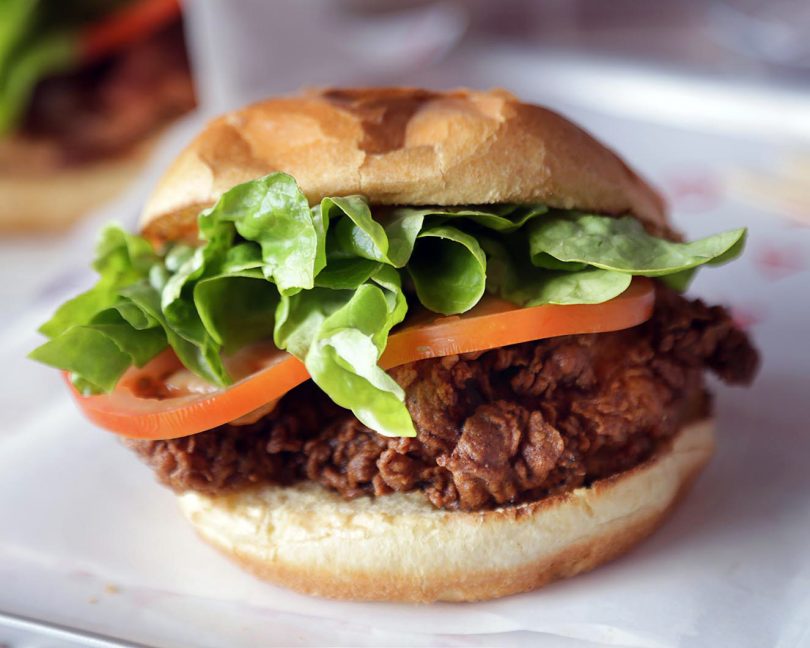 The grills have been firing for a few days now as the team goes through its paces; and I can confirm that the resultant surplus of menu items has not gone to waste, thanks to Mookie's sneaky invitation to the resident RiotACT burgerphile crew – who arguably outstayed their welcome to bring you this preview. It's a tough job, but somebody's gotta do it…
Yes, it does serve beer, with locals and a couple of popular Japanese brews on offer, but isn't a bar.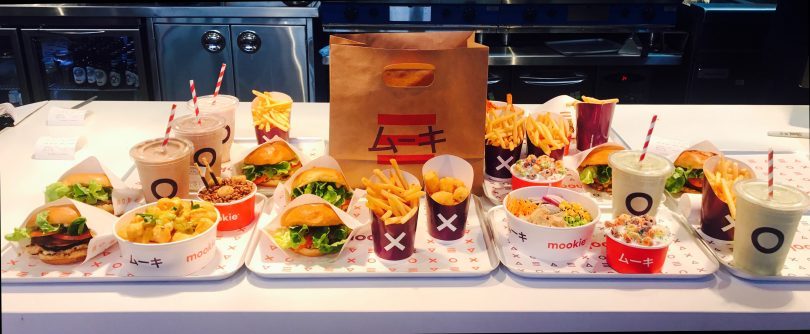 Not so much a place to linger, Mookie is more a place for the time poor diner to accomplish the mission of burger-munching with maximum efficiency without any compromise on quality.
The simple, clean and modern fit-out is devoid of overt affectation. Clear in its purpose as the backdrop to the main show, the minimalist space is dominated by a neutral colour palette; tiles and polished concrete occasionally enhanced with a bit of bling (check out the mirror-like installation overhead) leave diners free to contemplate the menu.
As uncluttered as the fit-out, the decision-making process is simple, with a choice of five burgers – six if you include a bunless gluten-free version. I do recommend, however, that passing on the bun be avoided in all cases – unless of course, your doctor has advised otherwise – as the Mookie bun is a triumph. It is just slightly dense and chewy like an American burger bun should be, without collapsing like a pancake in your hands.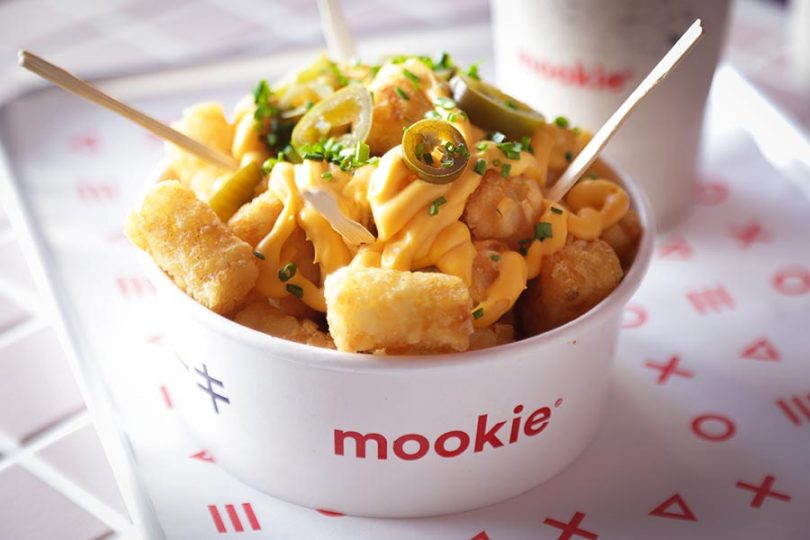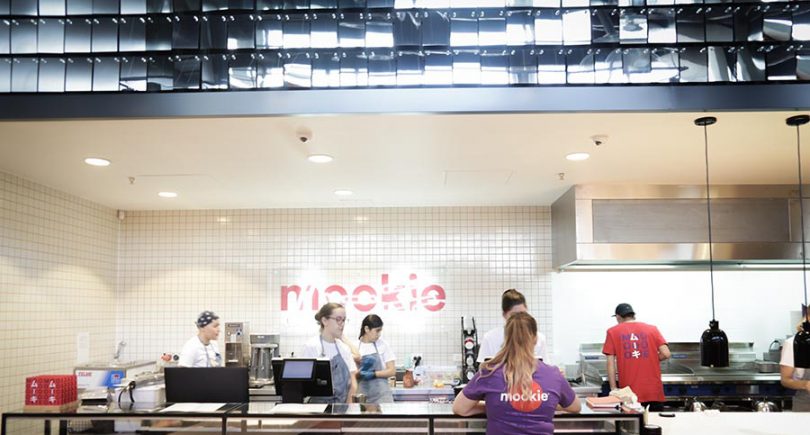 Leading from the front is the Mookie Burger. This signature offering is made with a mouth-watering patty of pure grass-fed black Angus beef ­– cooked medium rare ­– with lettuce, tomato, cheese and (of course) a secret Mookie sauce. It is simple and classic, juicy and full of flavour… Is it too early to nominate it as Canberra's next iconic burger?
Mookie's founder tells us that the burger patty has 3 different fine cuts of 100% grass fed pure Black Angus beef. "Each cut contains a different amount of fat for the perfect ratio. The grind we use for the beef burger patty is accurate to the millimetre just to ensure it has the right streaky texture as you bite into the patty. One of the cuts used in the patty is sirloin which is the highest grade and only normally used in fine dining where you would pay $45 for just 250 grams. It is the best beef you can buy on the market in a burger, period."
Two chicken burgers are available – one with Southern-fried crispiness and chilli mayo that utilises Japan's famous Kewpie mayo as its base; and the other with grilled breast, bacon and herb mayo – as well as vegetarian mushroom burger and a tofu-based vegan burger.
A great selection of sides includes French fries, potato gems and sweet potato fries; as well as a few extra special variations involving classic American ingredients such maple syrup, bacon, jalapeno and guacamole.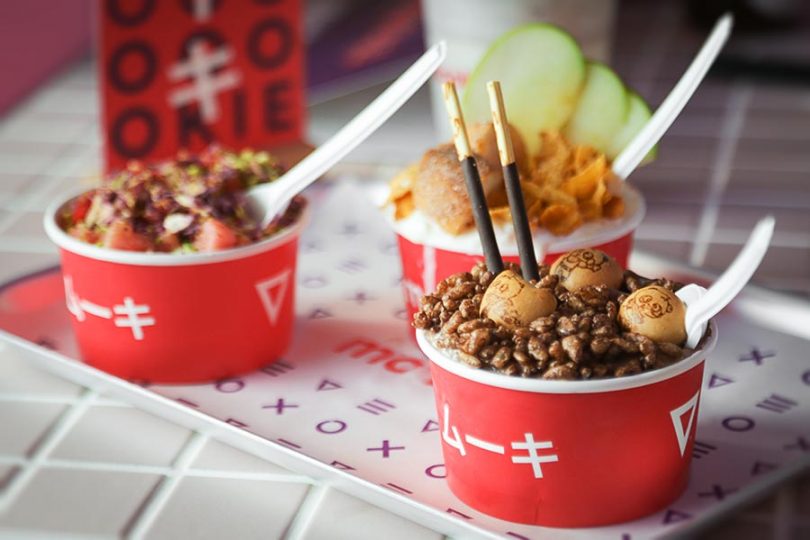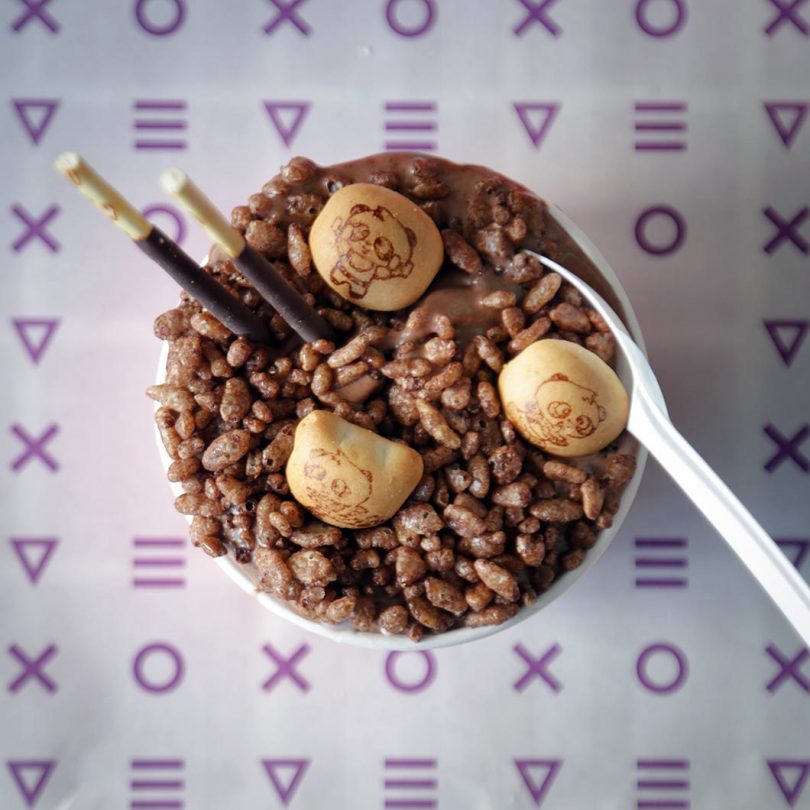 So there you have it. Great burgers served quickly, with a great local or Japanese beer and an excellent range of tasty sides and… oh, wait! Did I mention dessert? One hint: Leave room for the Mookie range of frozen custards, aptly named Concrete.
Sweet-tooths, make a beeline. These are worth the trip even if you aren't down with burgers. Beautifully presented little cups of so-dense-you-can-turn-it-upside-down frozen custard, enhanced with flavours for grownups and kids. They are a seriously decadent finish to the Mookie experience!
Do you like the idea of premium burgers being served at fast-food speed? Is there a need for this kind of place in Canberra? What qualities do you look for in a burger joint? Let us know your thoughts.
---
Mookie is officially opening its doors this Thursday at 5pm. To celebrate they are offering the first 100 people a free beef burger, the second 100 people a free Mookie concrete, and the third 100 people free sweet potato chips. Get in quick to avoid disappointment!
Mookie
Address: 21 Genge Street, Civic
Facebook: facebook.com/pg/mookieburger
Instagram: instagram.com/mookieburger
Website: mookie.com.au
Original Article published on the RiotACT.