Driving through Canberra's suburbs, there are many cafes I see and think, "I really need to go there!"
This particular morning, I am visiting Gang Gang Café as my daughter has been raving about her recent brunch there. But as I pull in and park, I realise I've never seen it before, tucked away as it is at the back of Downer shops.
Gang Gang's sprawling outdoor space is filled with patrons soaking up the autumn sunshine.
Inside, ropes of ivy twist around the café's high beams. A century-old piano dominates the centre of the airy loft-style space.
"A local man, Graham, donated the piano," says co-owner Sam. "He was downsizing and heard about what Gang Gang was all about. Last week's jazz band used it.'
Sam and his two brothers are all musos, and Sam says they were looking to do something together. They ran a rock-band mentoring business that suffered when COVID-19 hit.
At the same time, Gang Gang Café's previous owner, Iraj, a friend of theirs, was selling up to move interstate. The timing felt right, so the brothers bought the café.
"We do evenings," Sam says, as I point towards a cluster of candles, trails of hardened wax dribbling down their wine bottle holders.
"It is why we bought the place, really – to do live music. Being musos and teaching the rock bands, it was all part of wanting to give back a little bit. Especially at the moment- it is an opportunity to support local musos. We can have 78 people seated outside. We have jazz bands on Friday, and we've had some really nice singer/songwriter shows inside."
Head chef Carla D'andreti and sous chef Suresh Pariyar run the kitchen.
Their popular bacon and egg roll celebrates Griffith free-range bacon. Carla has been rotating the menu a fair bit, experimenting and working out what customers like.
"The jerk chicken burger and the toasties are really popular," Sam enthuses. "The toasties are a Carla creation. We are all big sandwich fans. When we first met Carla, that was one of the mains things we talked about; how much we love a good sandwich! It's harder than you think to get a good toastie. My favourite at the moment is the vegan toastie.
"If you'd told me six months ago, I'd be saying a vegan toastie was my favourite, I would have laughed. But it is GOOD! Full of curried potato and peas with a house-made peach chutney and coconut yoghurt on the side. We actually do the toasties for our evening events."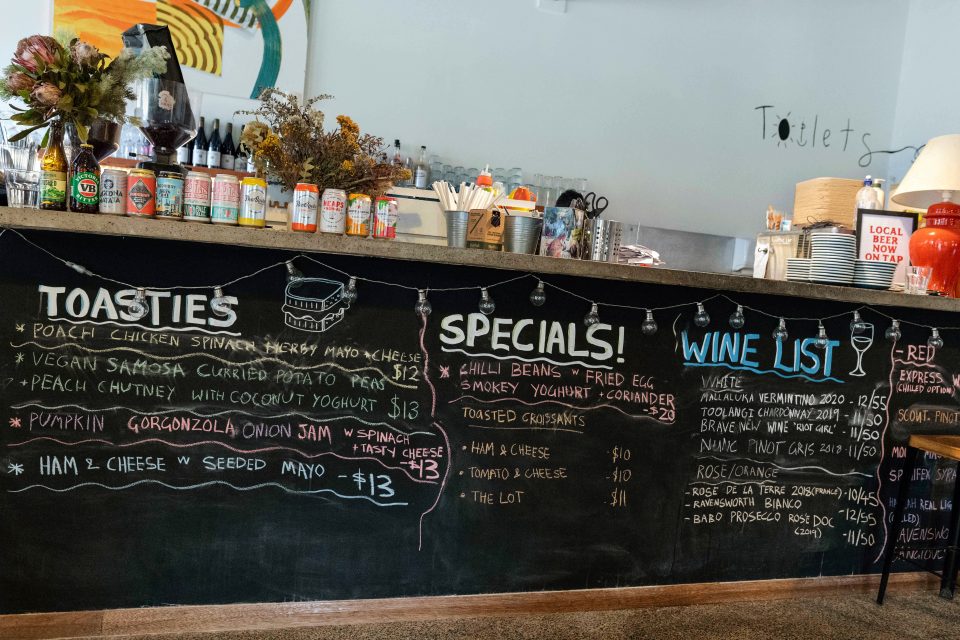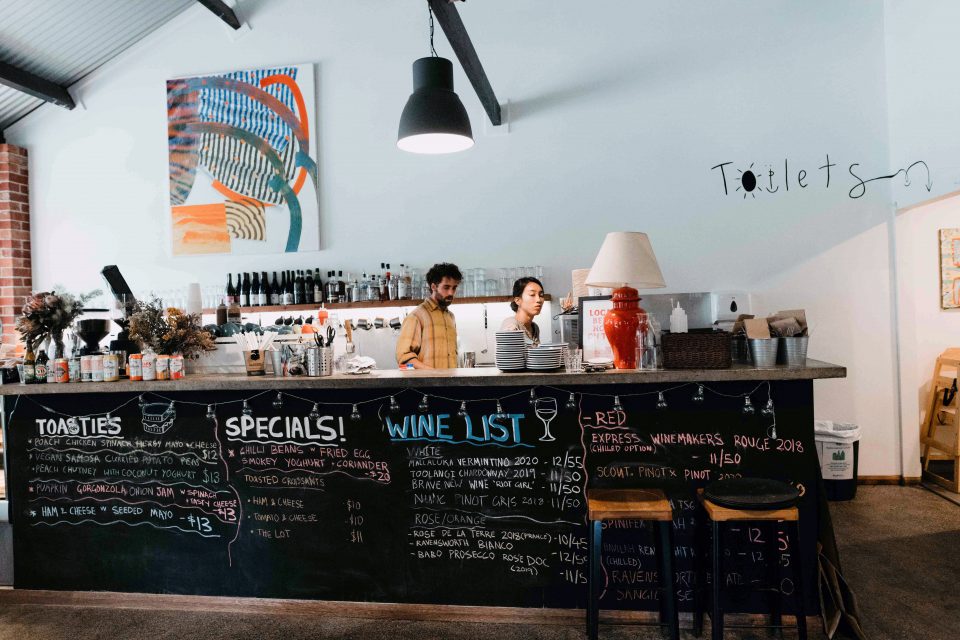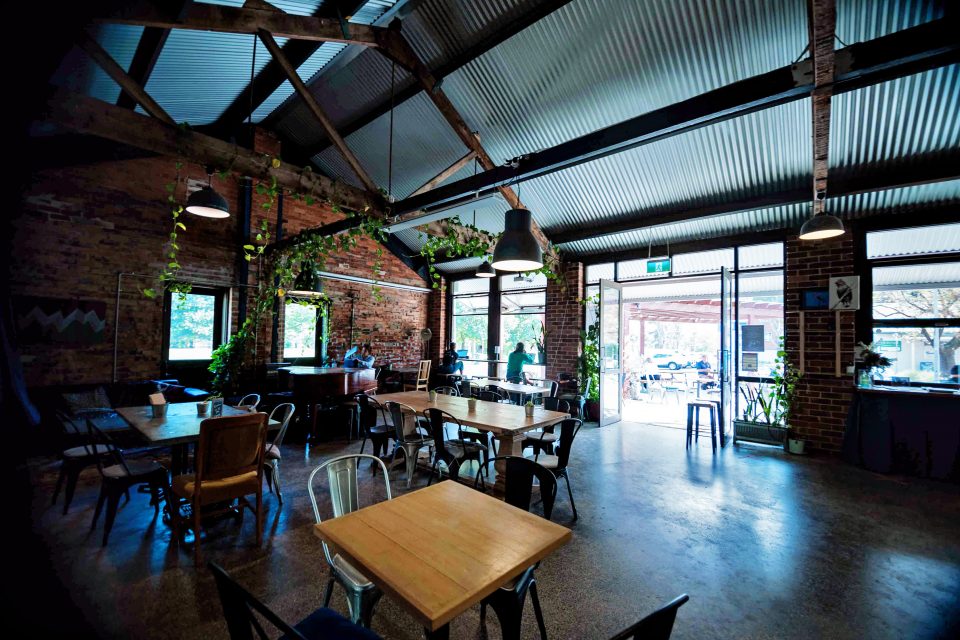 Gang Gang's drinks menu features classic milkshakes, but staff member Sophie added a fun South Korean-style shake to the mix. Its base of semi-fermented fruit syrup intrigues me enough to order one.
"We like letting the staff bring their own creativity to the mix."
Sam is showing me the house-baked goods on offer. "Sophie bakes cakes for us on Thursdays. We stock Homeslice baking as well."
Breakfast arrives.
Carla's Garden Toast is the prettiest plate of smashed avo topped with seasonal veggies, and creamy avocado chunks on Sonoma toast alongside soft dollops of goat's cheese. Every mouthful is different. The bite and tingle from the occasional sliver of chilli, sourness from a curl of pickled zucchini, sweet tang from a turmeric yellow chunk of pickled cauliflower. It is scrumptious!
My shake looks amazing. The fermented fruit compote, a ruby red layer at the base of the glass, is topped with the milkshake and sprinkled with toasted pistachios. I stir it all in together and enjoy every refreshing mouthful. My cappuccino is fantastic. Gorgeous rich deep coffee that is smooth and dark, not bitter
Gang Gang is soon to stock delicious baked goods from Under bakery. And an exciting new endeavour is in the works. A friend of the brothers, who worked in a zero-waste bar in Berlin, has moved back to Canberra. She and her partner will be advising the Gang Gang team on how to be zero waste in their café, starting with cardboard boxes and bottles to being creative with using every part of their produce, right down to the waste coming off the plates.
Gang Gang Café is located at shop 4/2 Frencham Place in Downer.
They are open from 7:00 am to 5:00 pm Sunday through Thursday, and from 7:00 am to 11:00 pm Fridays and Saturdays. Follow them on Facebook to check out upcoming gigs (regularly featured in the RiotAct Gig Guide).
Original Article published by Michelle Taylor on The RiotACT.