As COVID-19 rages silently around us, it still feels unsafe to fly away for exotic holidays. How fortunate then that a little side alley in Braddon offers all the feel and flavours of a Hong Kong brunch (with none of its humidity).
The creative folk from Misu Castle, Alex and Wincy, who delighted us with their gorgeous, layered crêpe cakes last year, have rebranded and moved to Braddon. Their new offering – Hong Kong Taste – delivers on its promise … and it serves Hong Kong tea!
Hong Kong tea is a must-try for your foodie bucket list. This brewing method has even been heritage listed by UNESCO to preserve its cultural importance. Wincy explains that Hong Kong tea is regarded with the same reverence I might have for coffee.
A uniquely aromatic cup of tea made from a particular blend of tea leaves, Hong Kong milk tea is generally brewed with Ceylon black tea, then poured over evaporated milk. The tea is a blend of coarse, medium and young tea.
"First, heat the hot water until it boils," Wincy says as we watch Alex working through the process she is describing.
"Brew tea, bake the tea, smash the tea, and finally pour it into the teacup over the evaporated milk. Among them, smashing the tea is the biggest test of skill. The milk and tea blend together and taste the same. The taste is smooth and should be between the texture of fresh milk and cream."
Alex appears to have all the necessary skills down pat! He works quickly and efficiently among steam and froth.
Alex's mango and durian pancakes are still available, but there are many more items you need to try. I want to gently steer you towards the French toast options (more on that later).
Menu items will be seasonal. At present, there is HK-style Red Bean Ice topped with ice cream. There is also a refreshing looking mango sago pomelo.
Some of the savoury options are what you might expect from yum cha. I note the crispy butter pineapple buns and pineapple bun with Spam and egg on the menu. Pineapple buns do not contain pineapple at all, although the crunchy sweet texture of their topping resembles a pineapple.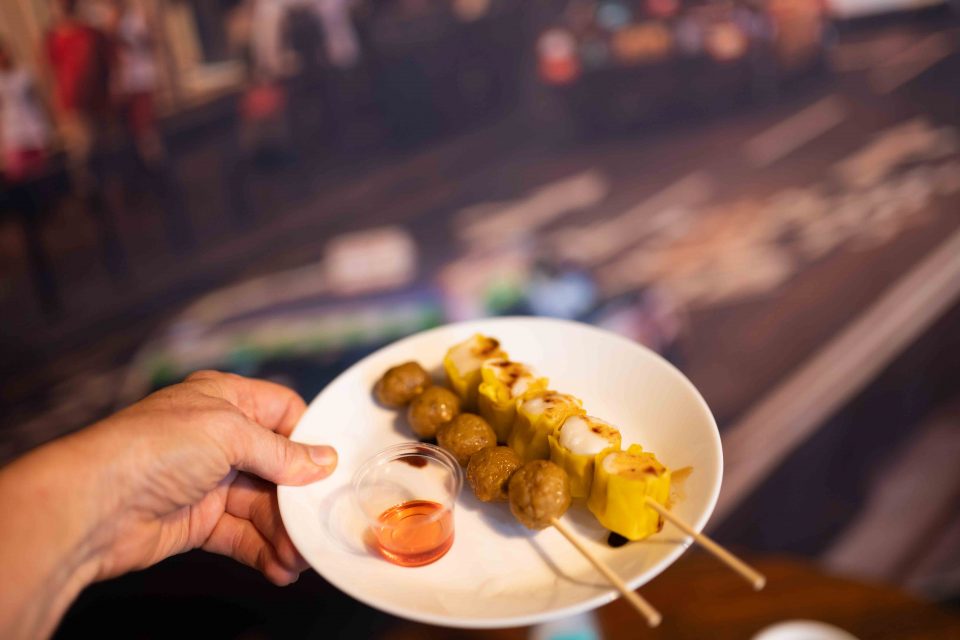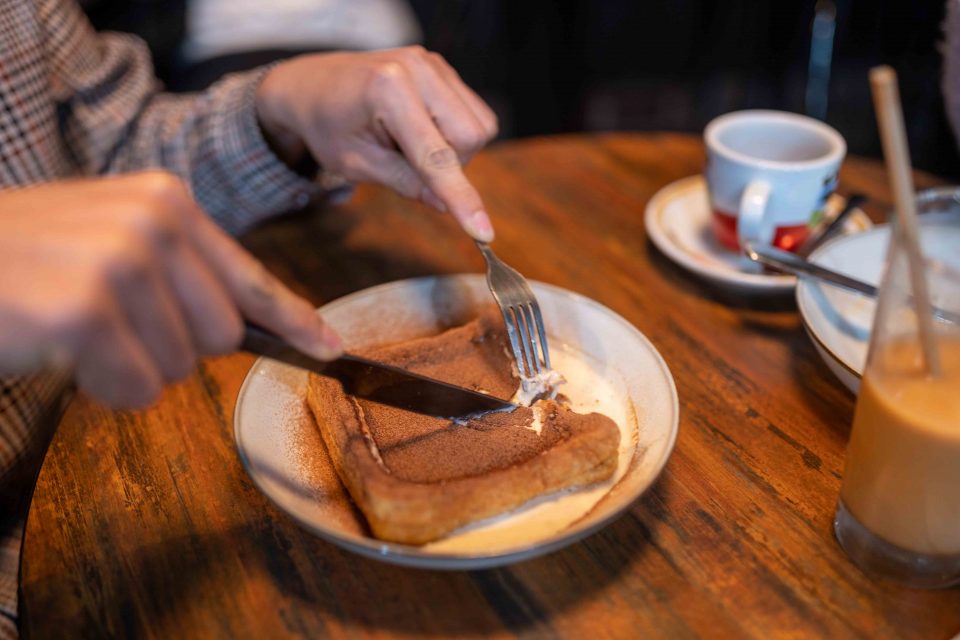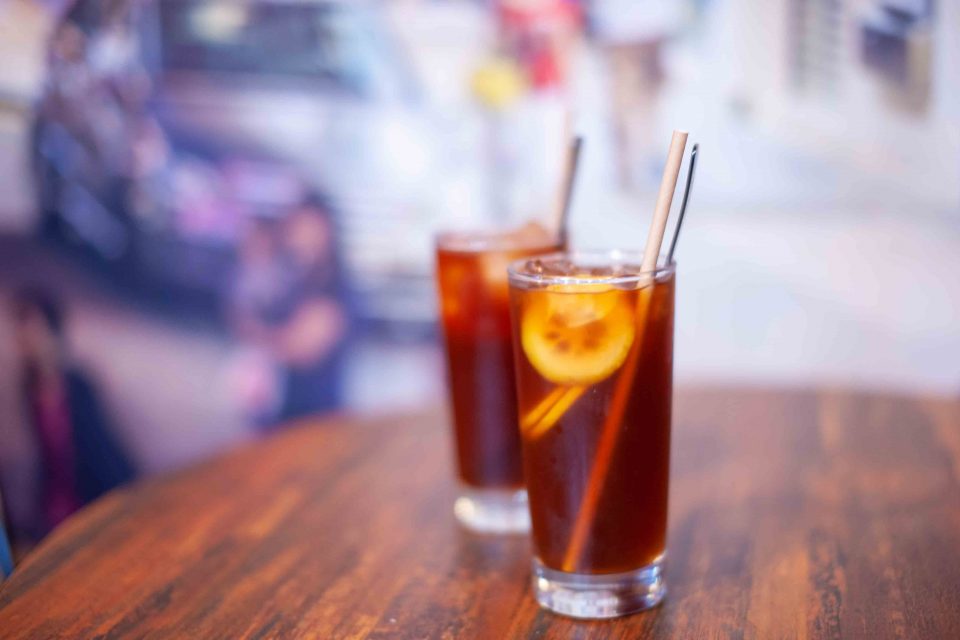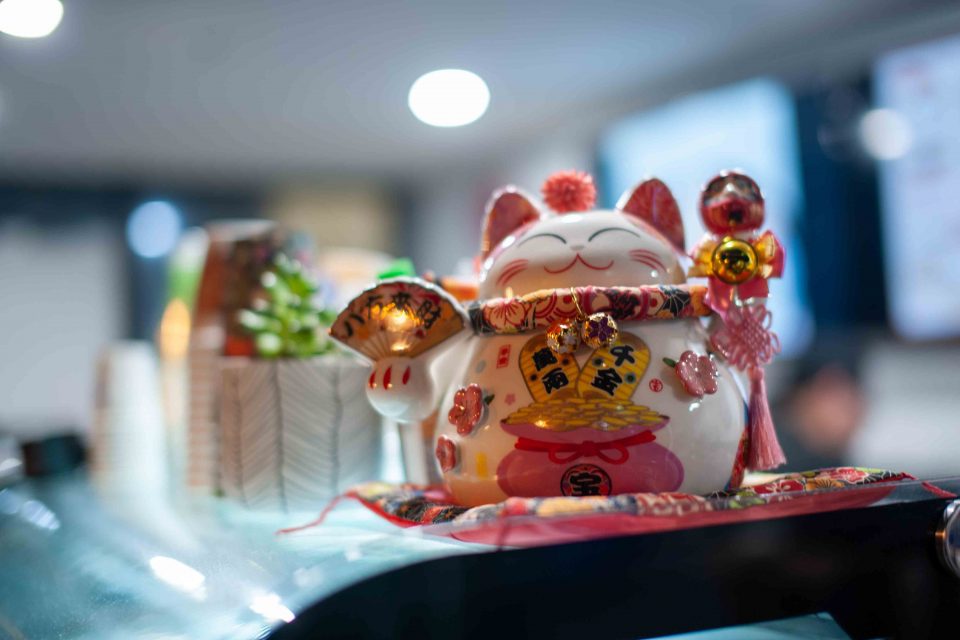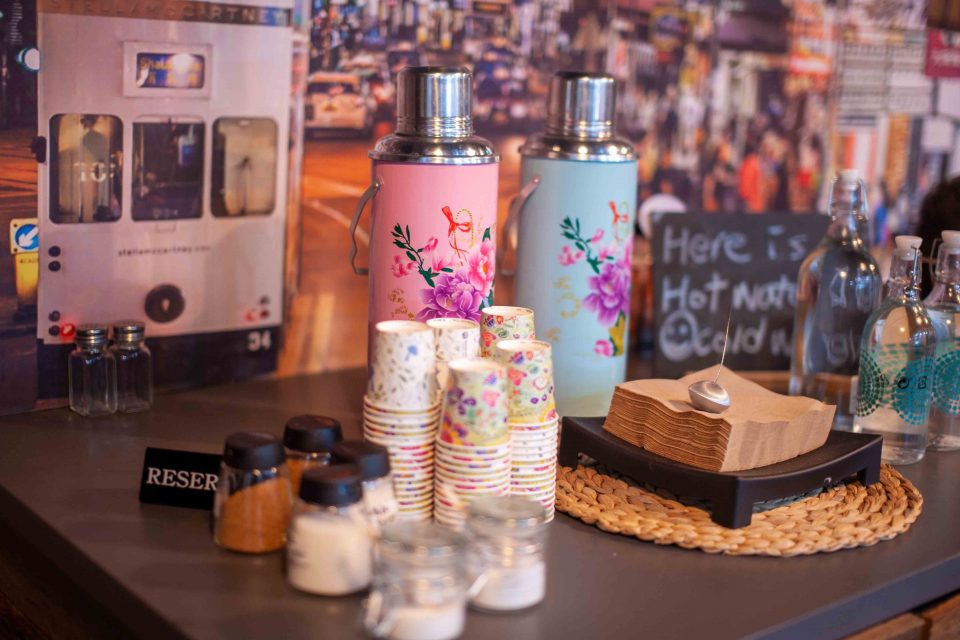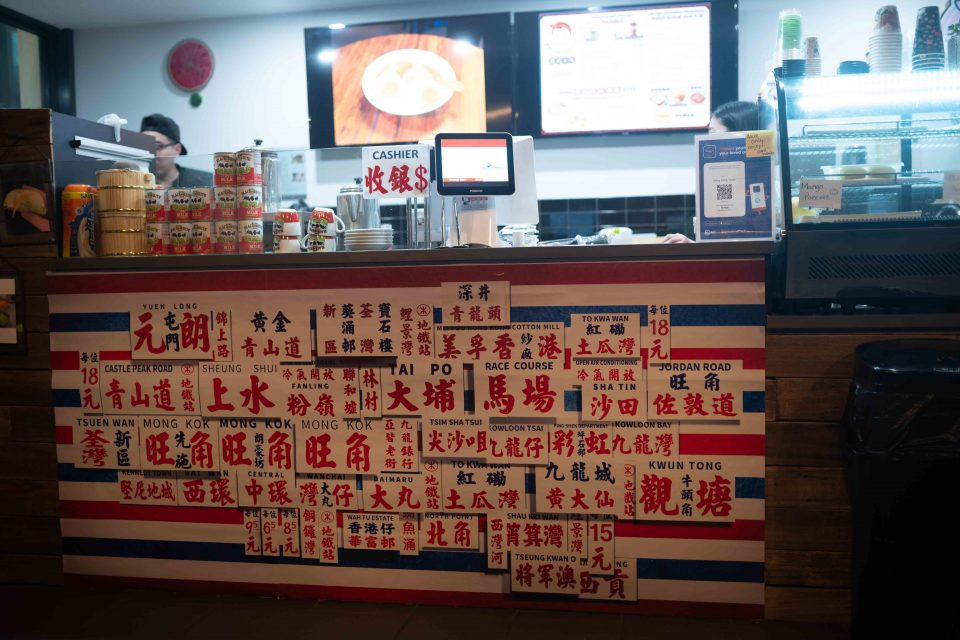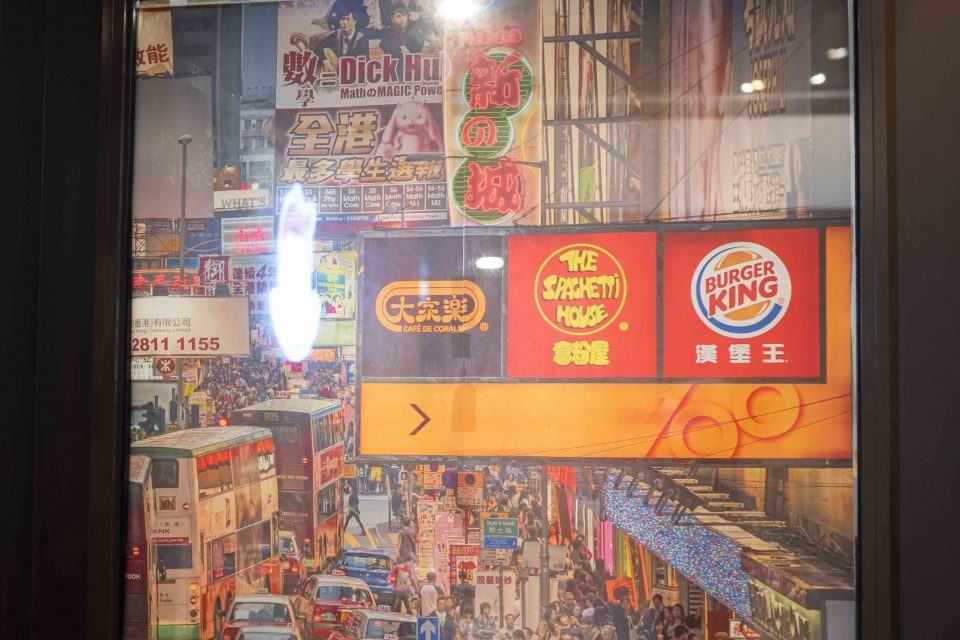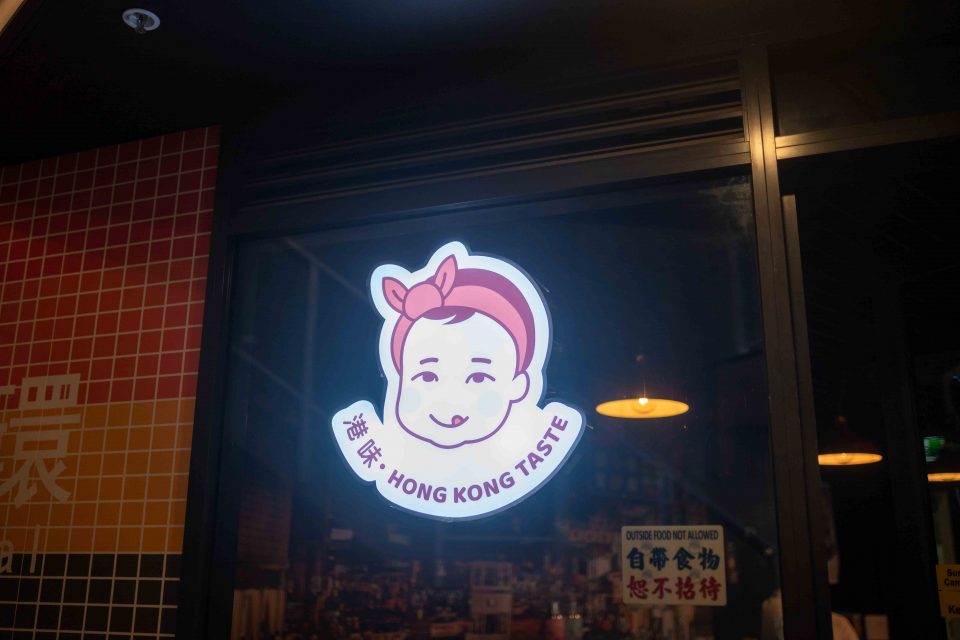 My skewer of Curry Fish balls brings a piquant hit of spice and heat; the accompanying chilli oil is as fiery as the name suggests! The 'fish meat siu mai' is a speared row of steamed dumplings. Each bite is fragrant and juicy, with a tender, spongy texture. Yum!
And now to the French toast. While not particularly photogenic, this dish brings together two of my most beloved breakfast ingredients: maple syrup and peanut butter.
Hong Kong French toast is two slices of bread sandwiched together with a generous spread of peanut butter. This sandwich is dipped in whisked egg, then fried in butter on both sides. It comes topped with butter and a DIY serving of maple syrup. Such a simple concept, yet it is currently my favourite French toast so far. Each bite was blissful.
Another Hong Kong Taste specialty is Ovaltine French toast. Ordering this dish requires 15 minutes of prep time. It's another layered French toast with a lava centre of sweetened condensed milk and a hearty dusting of Ovaltine on top.
Hong Kong Taste is located at 4/32 Mort St in Braddon. They are open from 12 noon to 6 pm Wednesday to Sunday. Follow them on Facebook and on Instagram.
Original Article published by Michelle Taylor on Riotact.