The weather app was right. A solid sheet of rain has cloaked the capital in its relentless deluge all day. Shaking off droplets after a soggy dash up the steep steps to the Abode Hotel in Belconnen's Republic precinct, I step gratefully into the cozy ambience of No.10 Restaurant + Bar.
Just past its sleek bar, the layout and mood lighting of No.10's restaurant space entices you in. Grotto-style booths are bathed in soft light, bar stools are set around high tables and comfy nooks look perfect for a working lunch.
No.10 Restaurant + Bar opened its Belconnen location in late October.
Restaurant manager Scott says, "It was a bit of an unusual opening for us. We launched well, with all our promotions and marketing campaign. Then, right after, we closed for two months to host the Big Bash Cricket teams in the hotel, providing a COVID bubble for the teams. We just opened back up in February, so we are doing a relaunch."
The venue began as a direct transplant from the original No.10 Restaurant + Bar in Woden, but it's transforming into its own identity. Unlike the speedy in-and-out breakfast/ lunch crowd from Woden's public service, Belconnen's restaurant has found that its clientele prefers a more leisurely approach to dining.
Regulars enjoy the all-day $10.90 'bacon and egg roll + coffee' special as well as a generous coffee loyalty program where every 6th coffee is free.
"We are not a late-night venue," Scott clarifies, "but we are open for after-dinner drinks. And we run our 'happy hour + a half' from 4:30 pm every day, with a wide selection of beer, wine, cider and soft drinks available."
Scott says that No.10 is growing a reputation as an events space, with their exciting canape menu and various packages available on their website.
"We are a gastro-style local, serving modern Australian cuisine with Southern European influences. No.10 is not trying to reinvent the dining scene. We have quality pastas and proteins on our new menu. Nothing too fancy, just classic dishes that most people will recognise."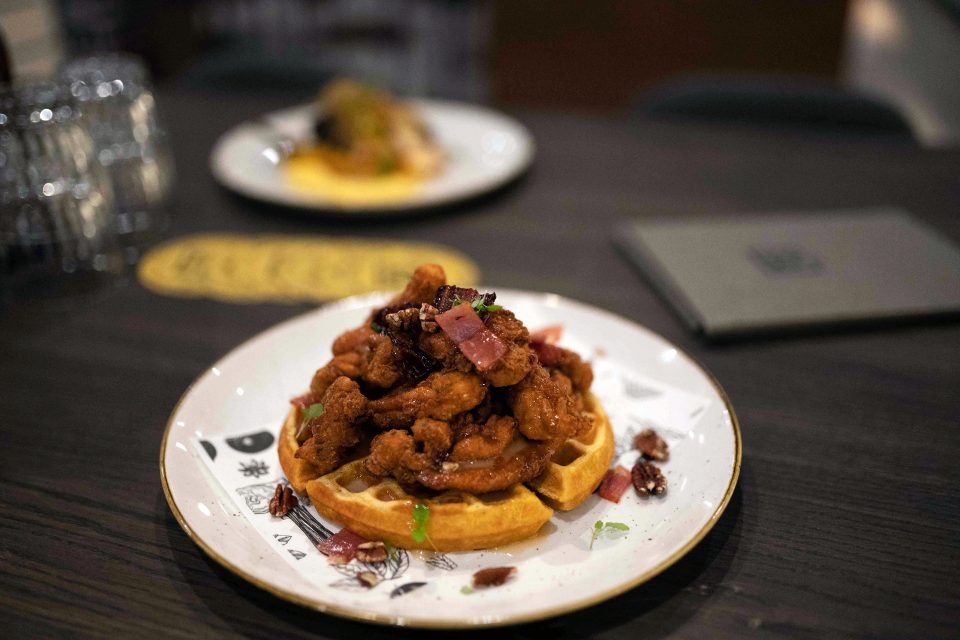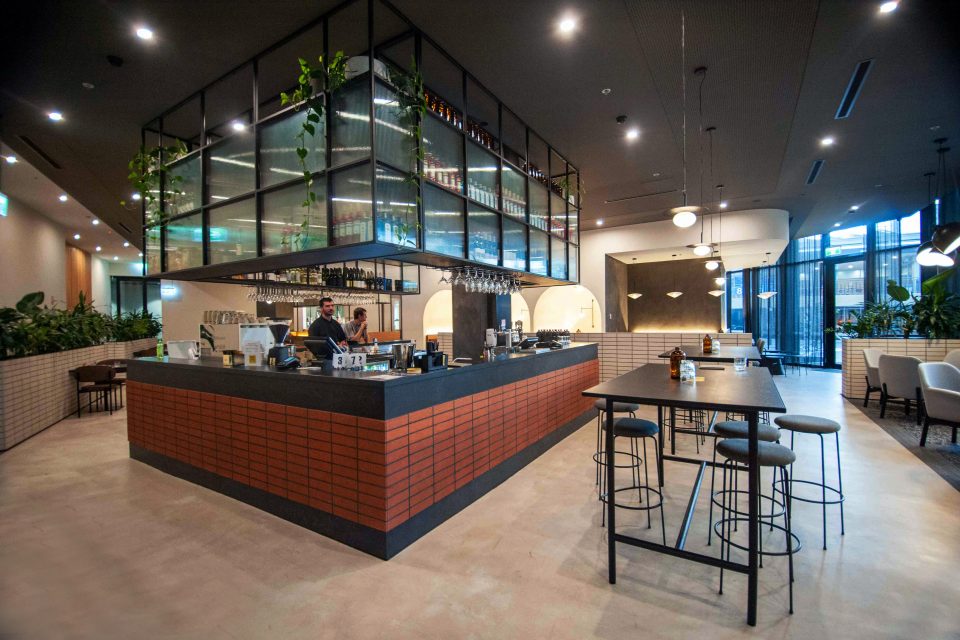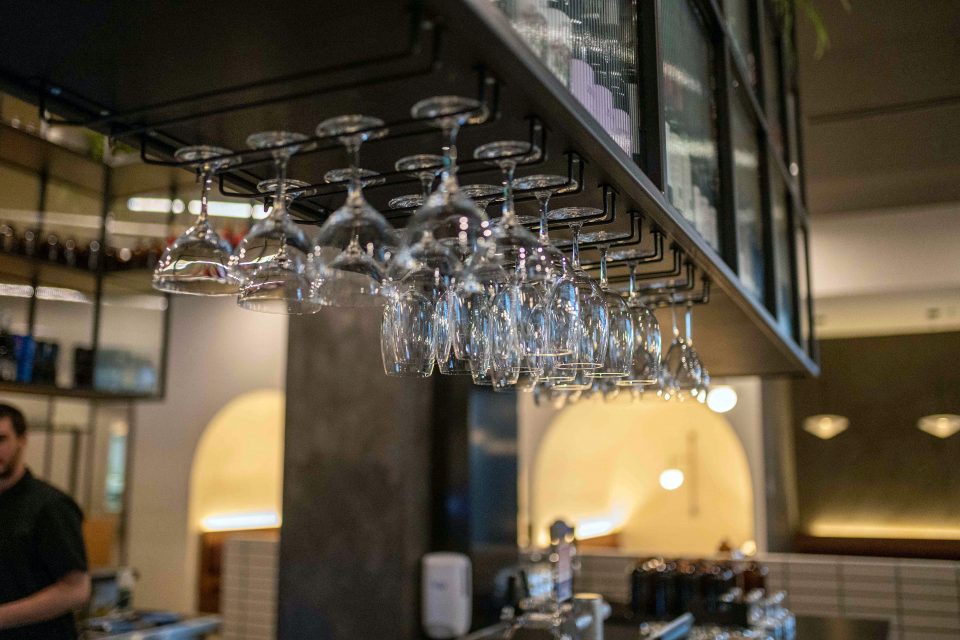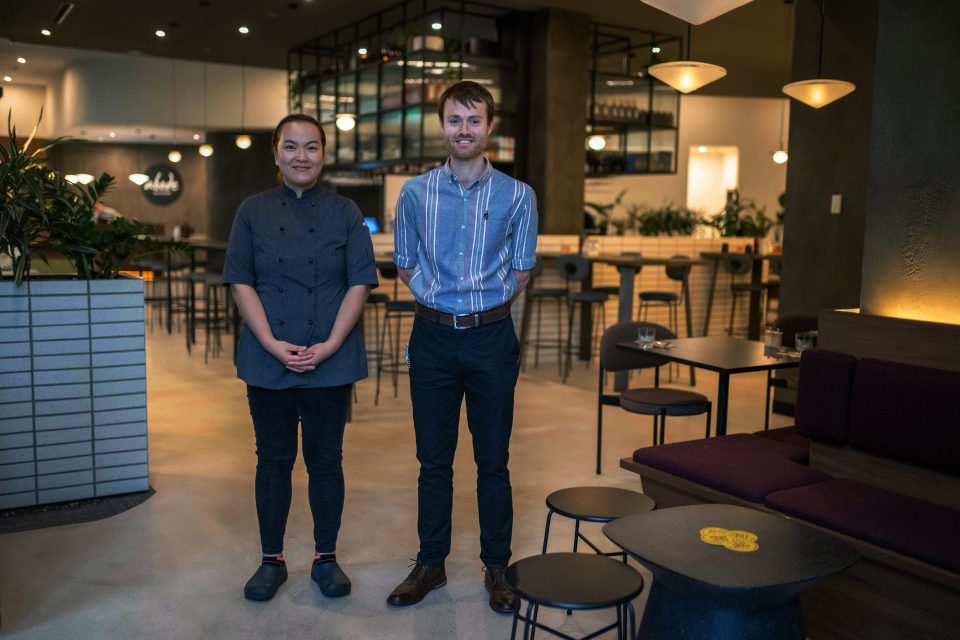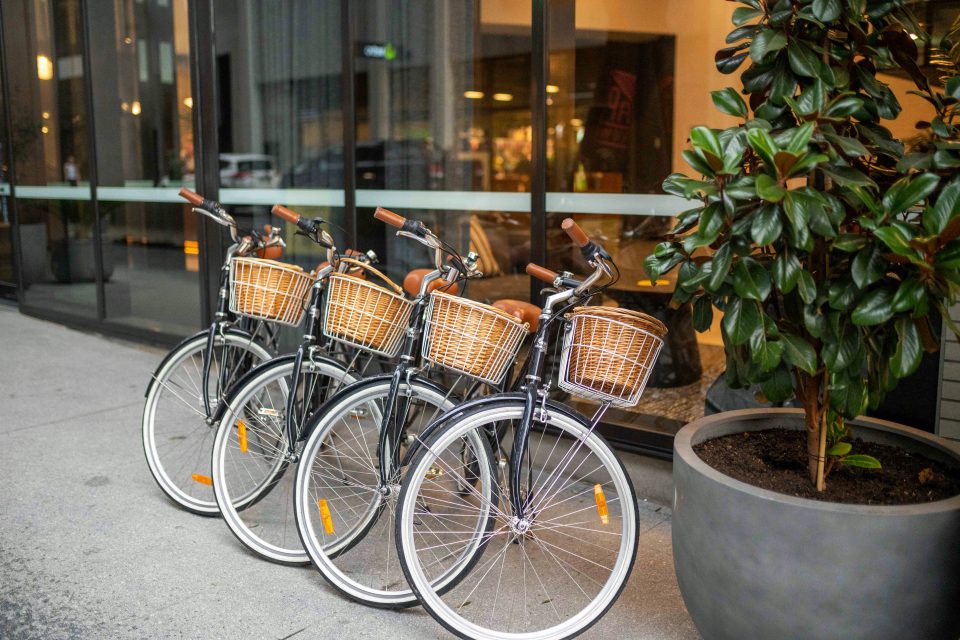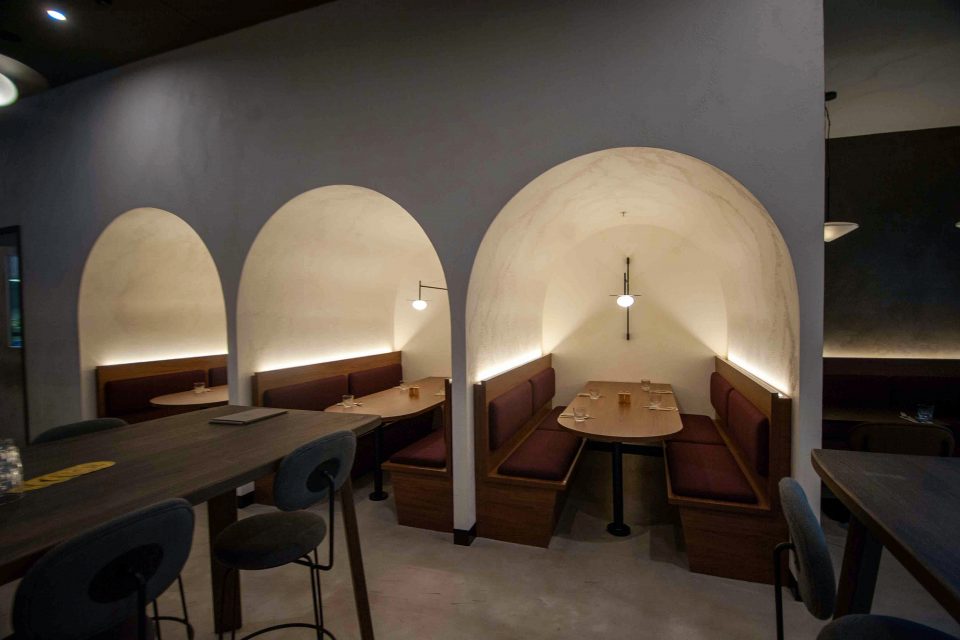 I certainly recognise my first dish, No.10's soul food-inspired chicken + waffle. It has been on my food bucket list for years, so I cannot wait to try it.
The waffle is firm with a crisp exterior, holding its own under the crispy twists of fried chicken, bacon pieces, toasted pecans and a drizzle of maple dressing piled on top. Each bite of chicken begins with a satisfying crunch that gives way to mouthfuls of succulent meat. The maple dressing blends the familiar warmth of maple and cream with a tang hit from mayonnaise and rice wine. I wish I had asked for extra dressing on the side.
My main is red wine-braised beef cheek on polenta. The superbness of this dish is incomparable to the slow-cooked beef cheek I made at home the night before in my crockpot. Head chef Betty says she marinates the beef for a day and then braises it for four hours. I do not need to take a knife to this piece of meat – it practically melts away in my mouth. The pillowy bed of polenta and tender and meaty king oyster mushrooms have soaked up the yummy sauce. Balanced on top of the beef, delicate shards of aromatic deep-fried leeks add a crunch that is perfection.
While she moved to Canberra to study something entirely different, Betty says she soon switched to commercial cookery. She went on to gain experience in local cafes, established restaurants and hotel restaurants around Canberra. Her experience ranges from being a pastry chef to an executive chef. She enjoys inventing dishes. An easy way to try a Betty creation is by ordering one of No.10's $17 Express Lunch specials. The lunch specials are fast, delicious and change regularly.
No.10 Restaurant + Bar is located at 3 Grazier La in Belconnen. Serving breakfast, lunch and dinner, it is open from 7:00 am until 9:00 pm Monday to Saturday, and from 7:00 am to 2:30 pm on Sunday. The bar is open for drinks longer so you can linger after dinner. Follow No.10 on Instagram and Facebook.
Original Article published by Michelle Taylor on The RiotACT.