Now in its 16th year, the Narooma Oyster Festival has grown from a small village festival to one of the largest and most highly anticipated regional foodie events in NSW.
More than 10,000 visitors, from as far as Canberra, Sydney and the Illawarra region, are expected to slurp down around 70,000 plump South Coast rock oysters during the event to be held from 5 to 7 May.
Festival chair Cath Peachey says the signature event has put Narooma on the map, and pumps around $3 million into the Eurobodalla economy over just one weekend.
"It started off as a small festival to try and attract visitors to the region heading into the quieter winter months, but over time it has reformed with a focus on local food and wine and, of course, the South Coast's famous Sydney Rock Oysters which provide a point of difference for our region," she said.
Cath says the festival has gained a reputation for good food and good times, with many travellers adding it to their bucket lists.
Following a tough few years with fires, drought and heavy rainfall impacting oyster farms, organisers are excited for this year's event, with producers from the Shoalhaven River to Pambula Lake expecting a bumper crop of fat, buttery oysters following a long, warm summer.
The festivities will kick off on the Friday evening with live performances from Benji and the Saltwater Sound System, Sam Sly, Gretta Ziller and local schools and dance groups on the Club Narooma Main Stage with a picnic vibe and fireworks overlooking Wagonga Inlet.
Super Saturday is the "main event", with thousands of hungry punters set to enjoy a smorgasbord of seafood, local beer, spirits and wines, markets, art and Yuin cultural experiences.
More than a dozen oyster growers from around seven South Coast estuaries will showcase their wares in Oyster Farmers' Alley, and the crowd will cheer on the guys and girls in Narooma's version of the Melbourne Cup – Australia's Oyster Shucking Championships.
With 50 years' shucking experience under his belt, the pressure is on Batemans Bay oyster farmer Jim Yiannaros who took home the silverware last year and represented Australia at the World Shucking Championships in Galway, Ireland.
Jim is revved up to blitz the competition and make it to Ireland again, where he says he will be better prepared after gaining some local knowledge and experience last year.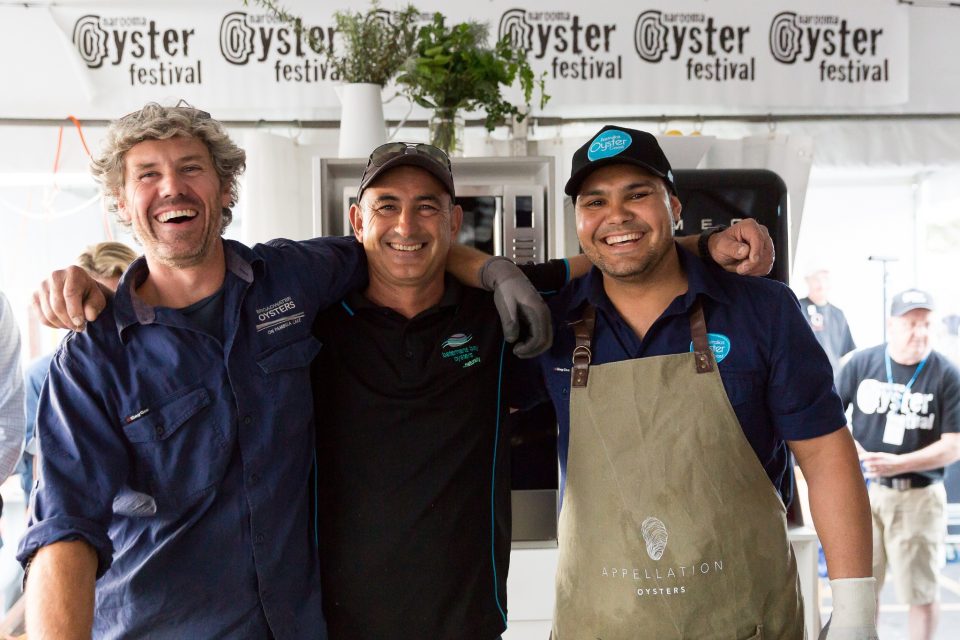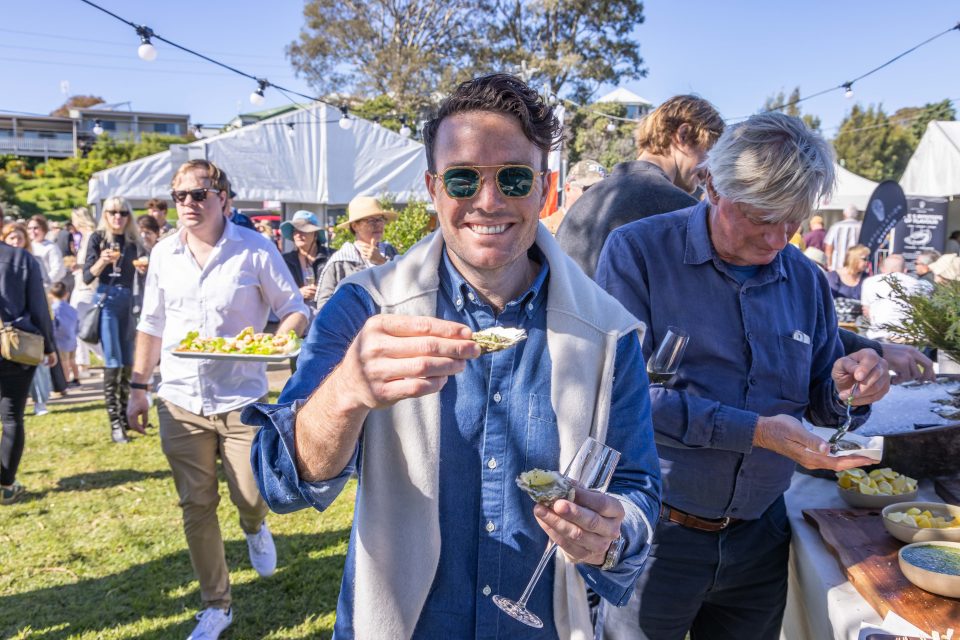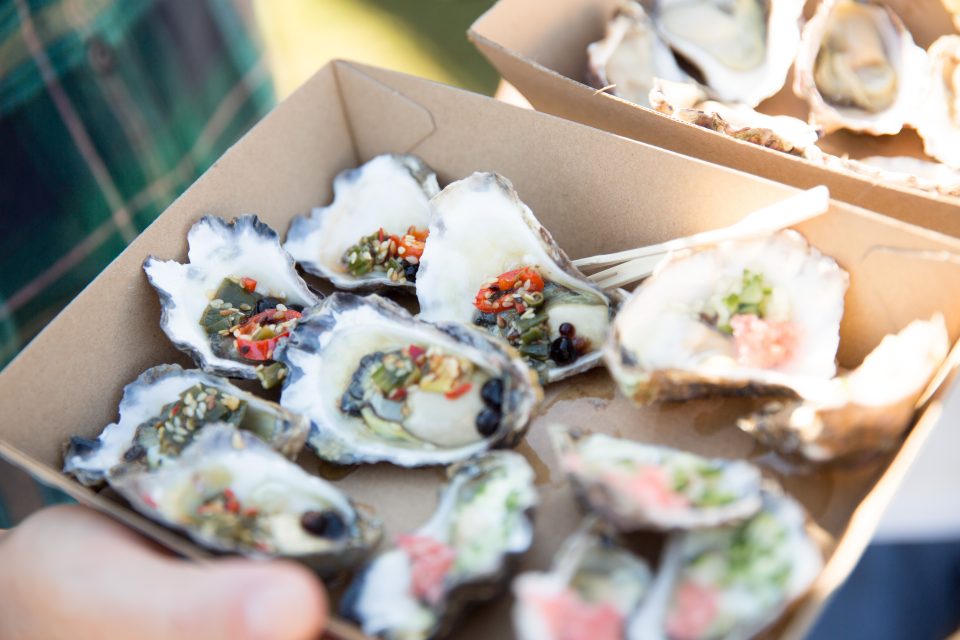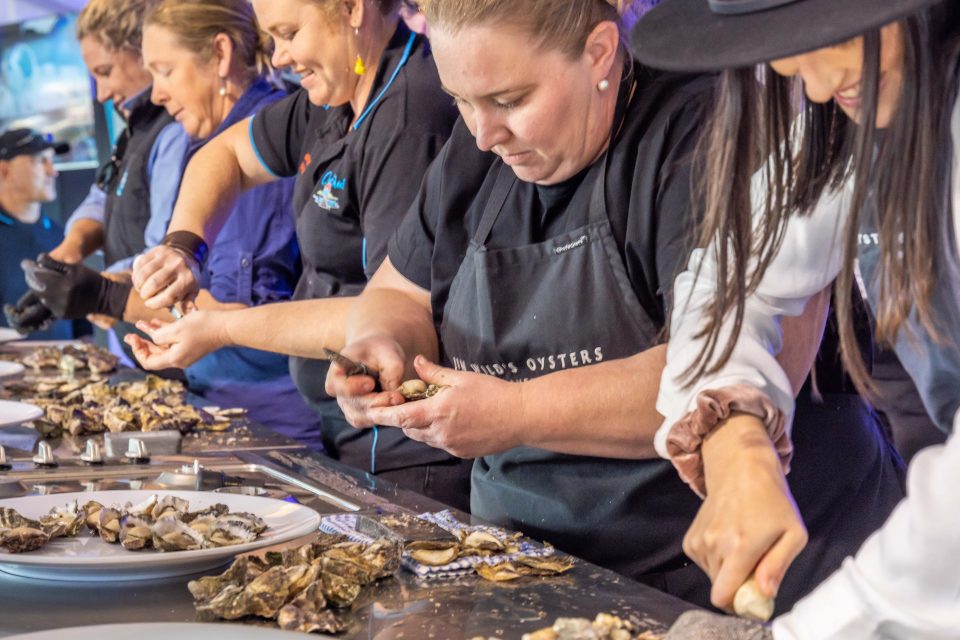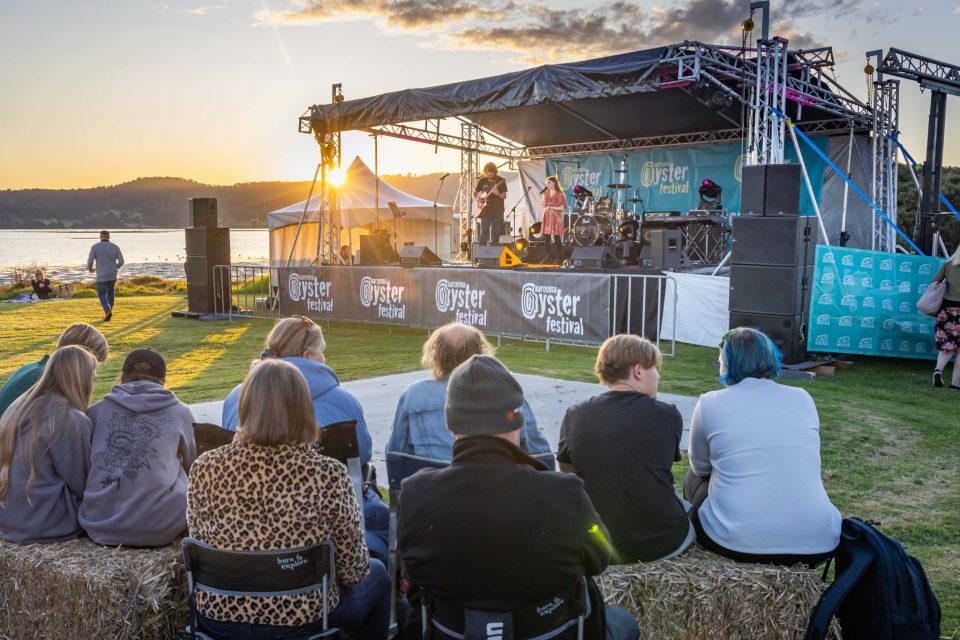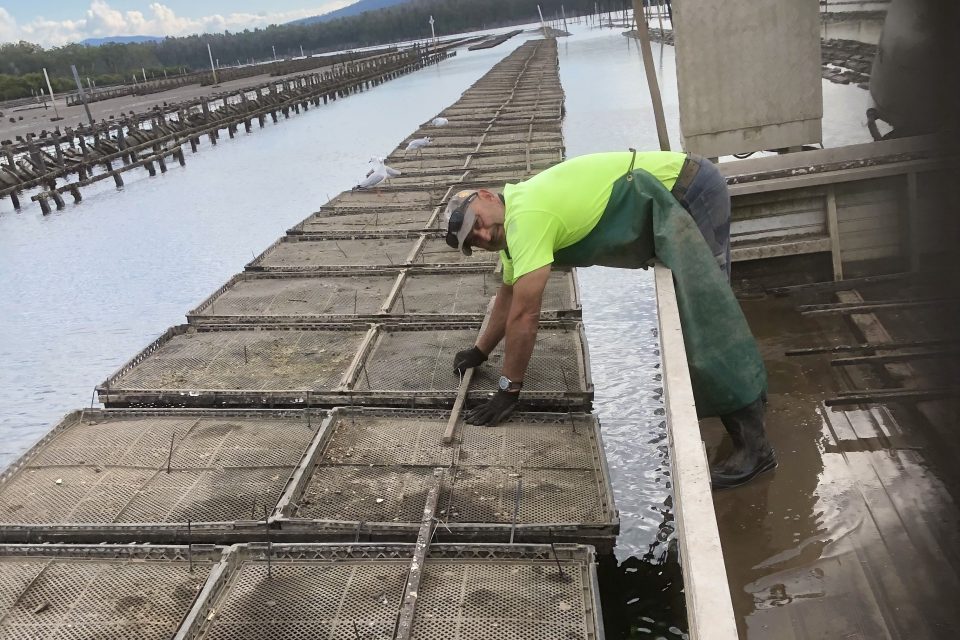 "I'm really hoping to win because I have unfinished business in Galway," he said.
Jim also hopes his 'pet' Pacific Oyster, nine-year-old Georgie, will take home the crown in the Australia's Biggest Oyster competition.
The competition is loads of fun for growers and punters alike, with the oysters, some as large as footballs and weighing up to three kilograms, nurtured and kept under close guard up until competition day. The winning shellfish are treated like celebrities with festival-goers lining up for selfies with the giants.
Jim is looking forward to the festival which he says showcases "the best oysters in the world" that are grown on the NSW South Coast, which include Sydney Rock, Pacific and native Angasi varieties.
Each estuary and farmer produces oysters with a different texture and flavour, and depending on the micro-climate, salinity levels, husbandry technique and even the time of year, oysters grown in one waterway can vary in flavour in the space of a few hundred metres.
"They're changing all the time," Jim said.
"The Clyde, for example, is a huge catchment and as you move from Batemans Bay further west up to Nelligen and into the little estuaries, the flavour of the oyster changes. When the salinity drops, they're sweeter and also the fatness of the oysters change.
"The oysters from each area definitely have a unique flavour, but they're all beautiful and we're blessed here on the South Coast."
Festival-goers can compare the varieties in Oyster Farmers' Alley, where Jim says the growers are happy to talk about their produce and the region.
"It's very satisfying to grow a product and nurture it for three years to become a plump oyster, and when you watch someone eat and appreciate it and say it's beautiful, it brings a lot of satisfaction," Jim added.
While oysters are the hero of the event, Cath says there will be something for everyone at the family-friendly festival with the full program to be released in the coming weeks.
The new Yuin Bunaan cultural program celebrates bush tucker which will be prepared on-site, Dreamtime Stories, Yuin creators and performances by the Djinama Yilaga Choir.
The Betta Home Living Cooking Demonstrations will feature chefs including Martin Bosley from Yellow Brick Road, New Zealand and Corey Costelloe from the Rockpool Bar and Grill.
Throughout the day, two stages of music will include Owen Campbell and the Cosmic People, Benji and the Saltwater Sound System, Tash Elouise, Sam Sly and locals Jazz Alley.
The festival will wrap up on Sunday morning with the inaugural Hangtown Fry breakfast, featuring crumbed oysters and bacon inside a soft pillow of fluffy eggs.
Festival-goers can catch the local shuttle bus to the event from around town, and coaches will be running from Batemans Bay and Bermagui.
Grab your tickets at the Narooma Oyster Festival website.
Original Article published by Katrina Condie on Riotact.